Thursday, August 06, 2009
Fun in the Sun at Basso!
Seems like everyday is Josh's birthday. Here Mason and Kendall make up some sand cakes to celebrate (again)




Kendall gives Josh a birthday ride.




Cecelia tries to ride, too much for Kendall.




Isabella and Maeve laugh at the others.




Cecelia gives Josh a ride... has difficulty pulling in the grass. I suggest she take him to the path!




Ah... much better! Hey... who's steering this thing?!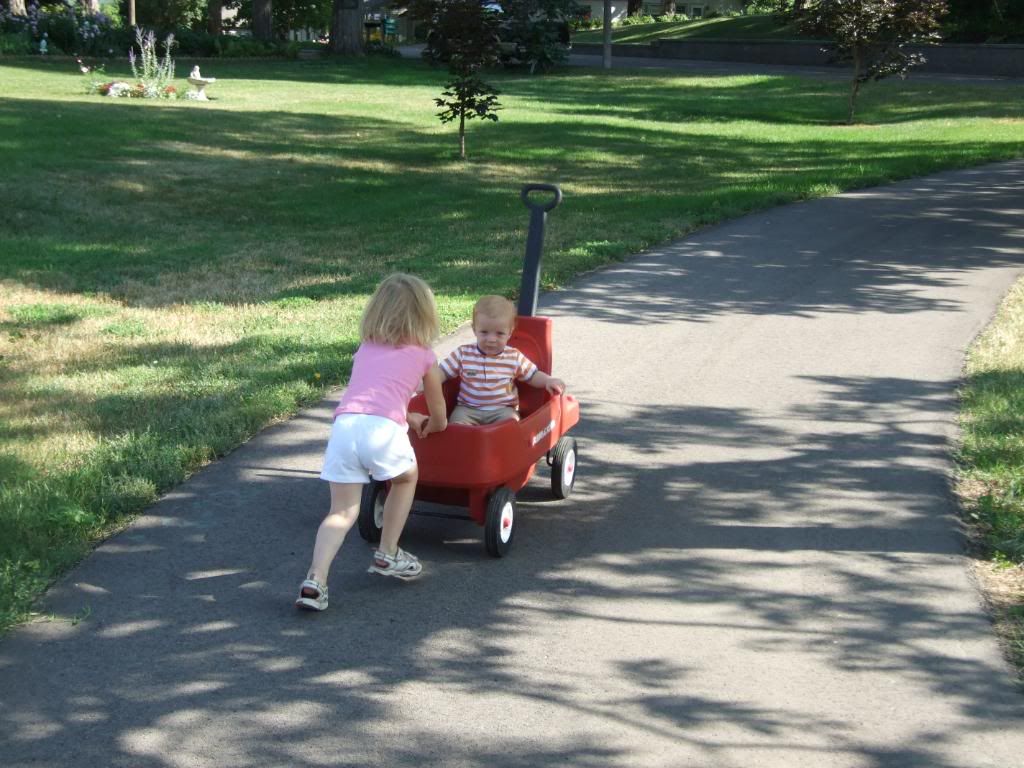 I've been having the girls start doing the fireman pole. They are getting pretty good at it... though Kendall tried it without me a few minutes after this picture was taken and had a fall. (she's ok!)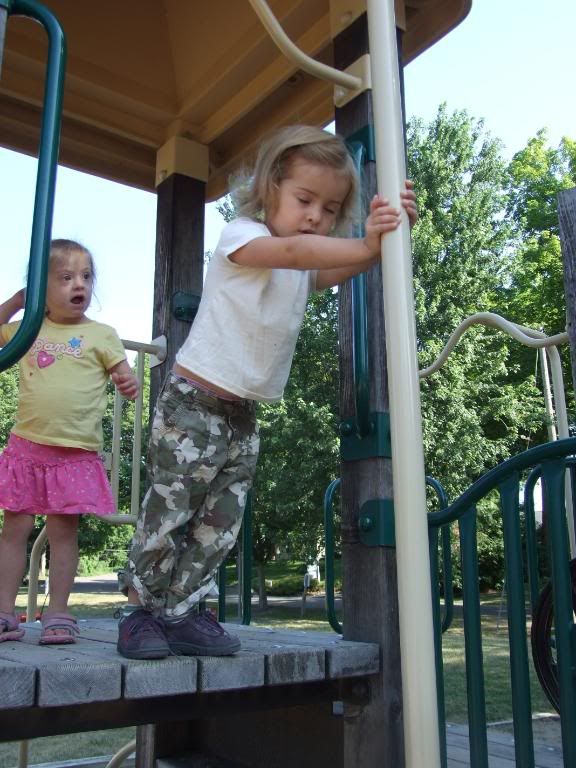 Kendall also is doing great on the Tricycle.




Maeve loves the fireman pole!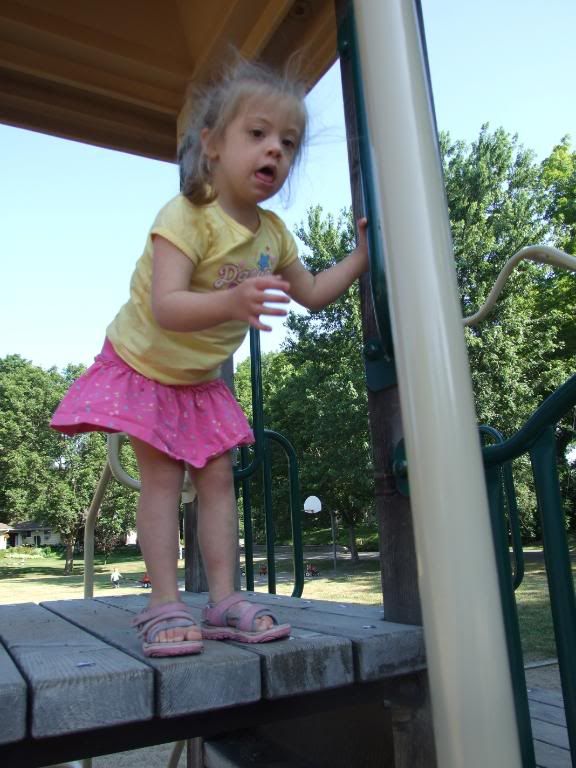 Cecelia has her turn.




We've been having a lot of fun with the sprinkler on the deck! (Ok... Josh has an opinion of his own, but he'll change his mind soon!)




See... he's ok now.




I find the simple sprinker works just fine... and doesn't break like the kiddie ones do.




Mason didn't like the water in June, but really has fun with it now!




Maeve and Isabella play with the duplos. We've had these since Cecelia was a baby, and have been played with seldom until these last couple weeks. Now the kids can't stop playing with them it seems!




Cecelia showing off a helicopter she made with the Duplos.


It was Isabella's first day of school the other day, so we got all the kids lined up for a photo.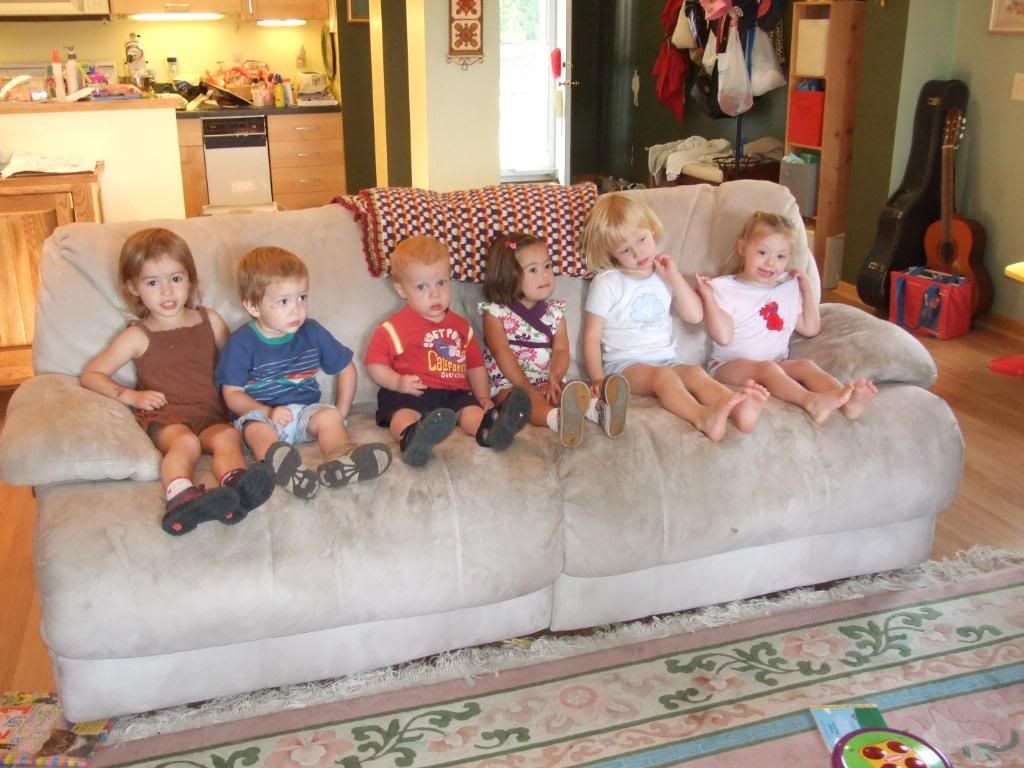 And then we had them make faces!




Isabella's backpack... almost as big as the bearer herself!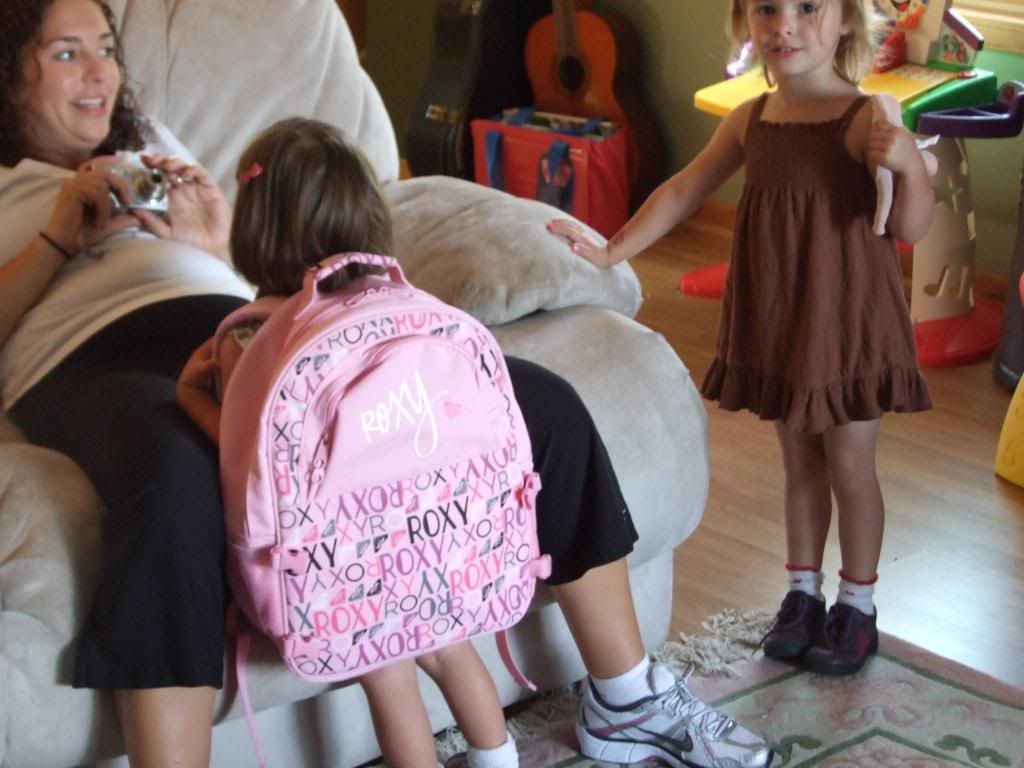 Time to get on the bus!




Such a big girl!




Cecelia looking both ways before crossing the street.




Mason and the trucks.


Subscribe to Posts [Atom]