Sunday, July 12, 2009
Linkert camping 2009
Once again, a great weekend of getting together and camping with our Linkert cousins!

We are fortunate the good guys (Jon and Chad) make up eggs and pancakes for us on Sat. morn. Mmmmm.



Cecelia enjoying the pancakes.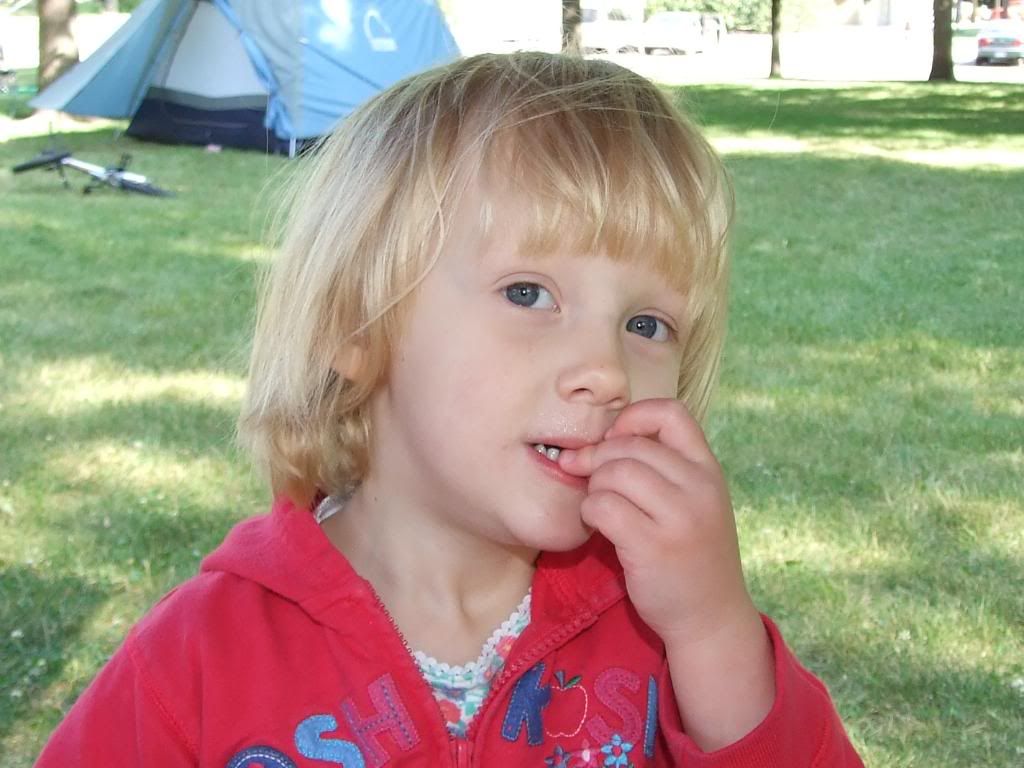 Maeve practicing up for the big pinata event later in the day.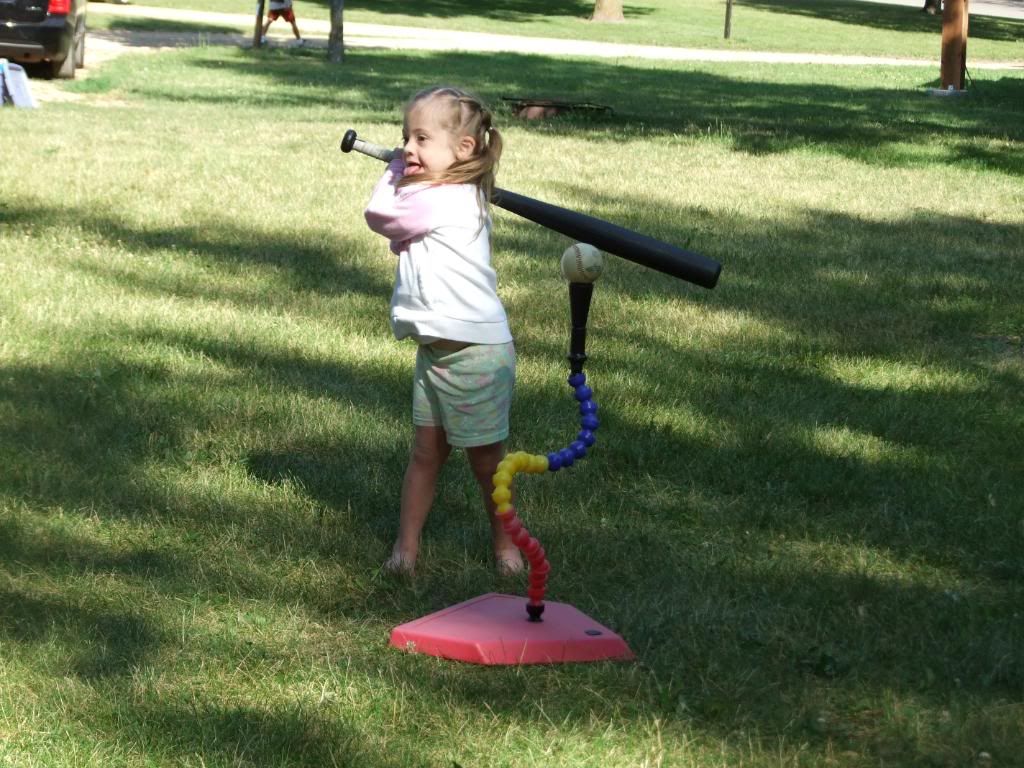 Cecelia enjoyed Grandpa's scooter. (What? Doesn't _your_ grandpa have a scooter?)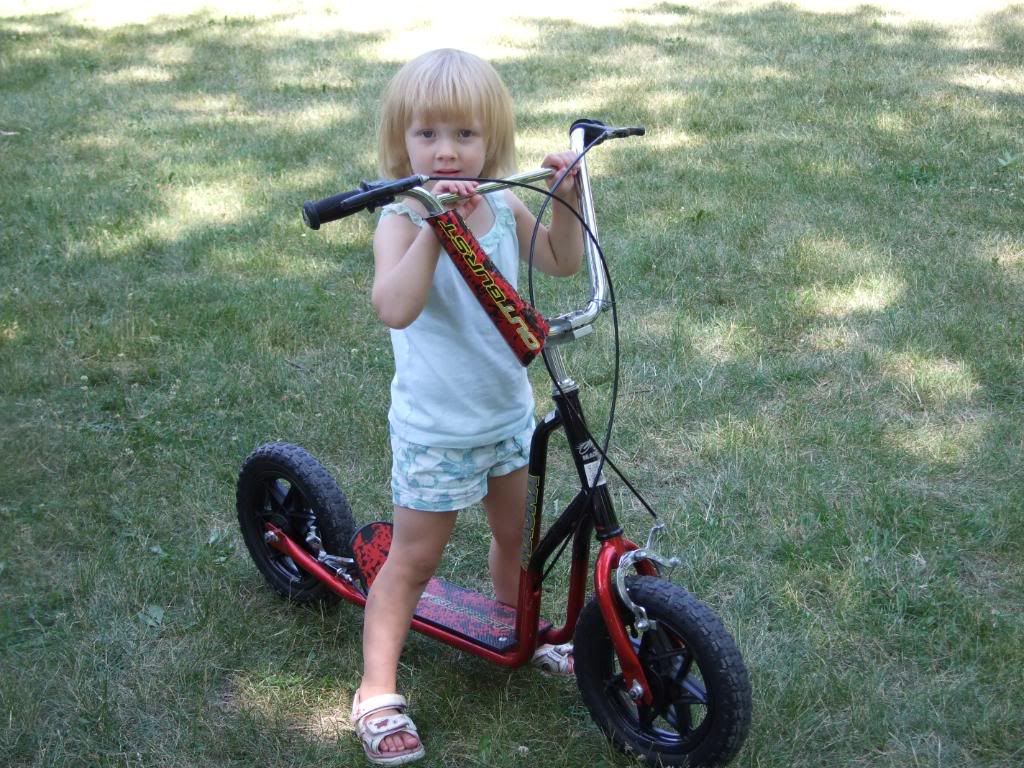 Maeve and Grandma enjoy a moment.




The tension of the big pinata event starts getting to Abbi.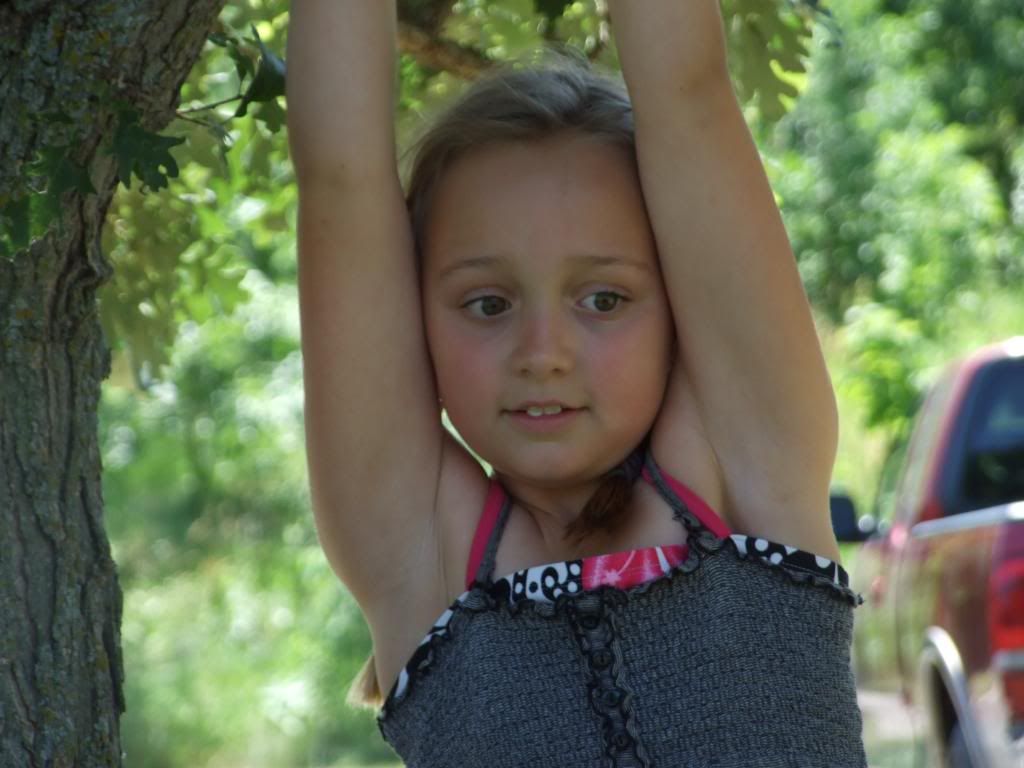 Logan studies the wind's effect on the pinata.




Sara distracting the kids while we wait for the Yurkoviches to go to the potty.




All the kids are ready, and given instructions for the pinata.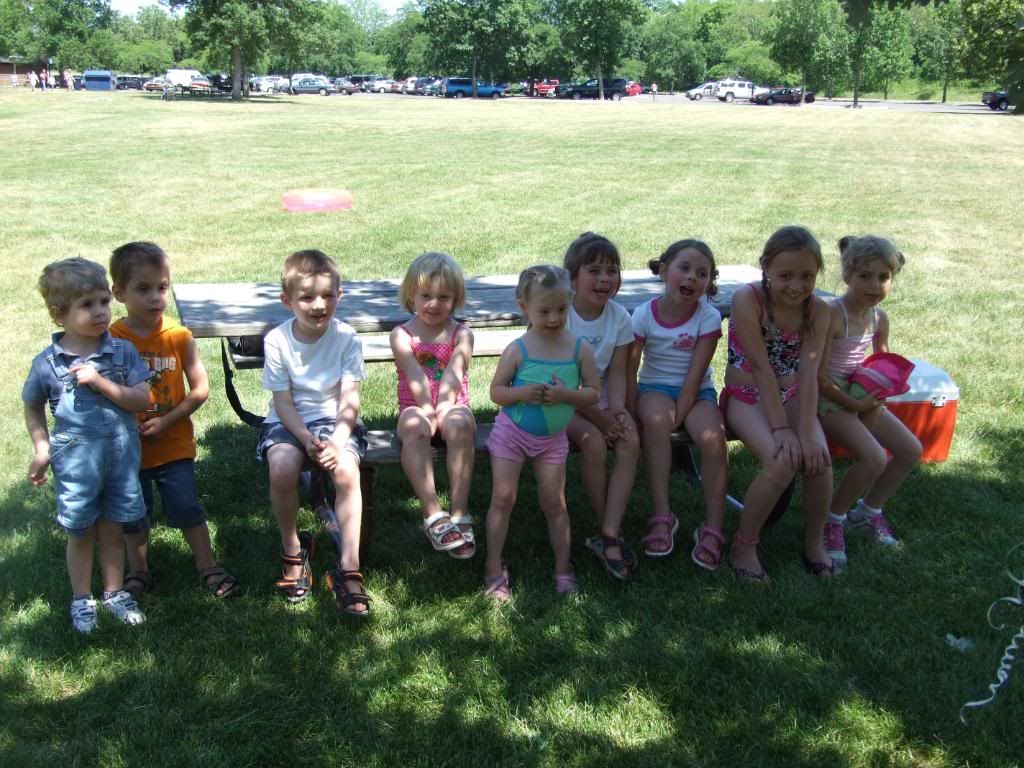 Cecelia, being the youngest, takes a swing.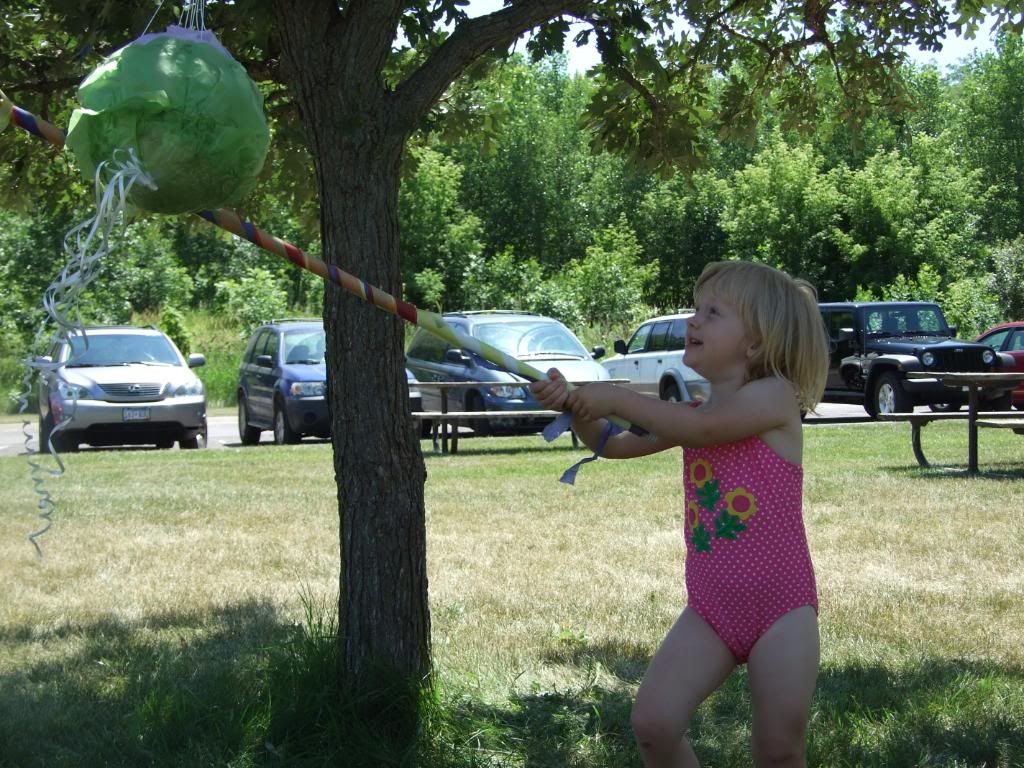 Maeve flashes mom a smile before swinging.




Avae gives it her best... that Grandma built a strong Pinata!




Ella takes her turn.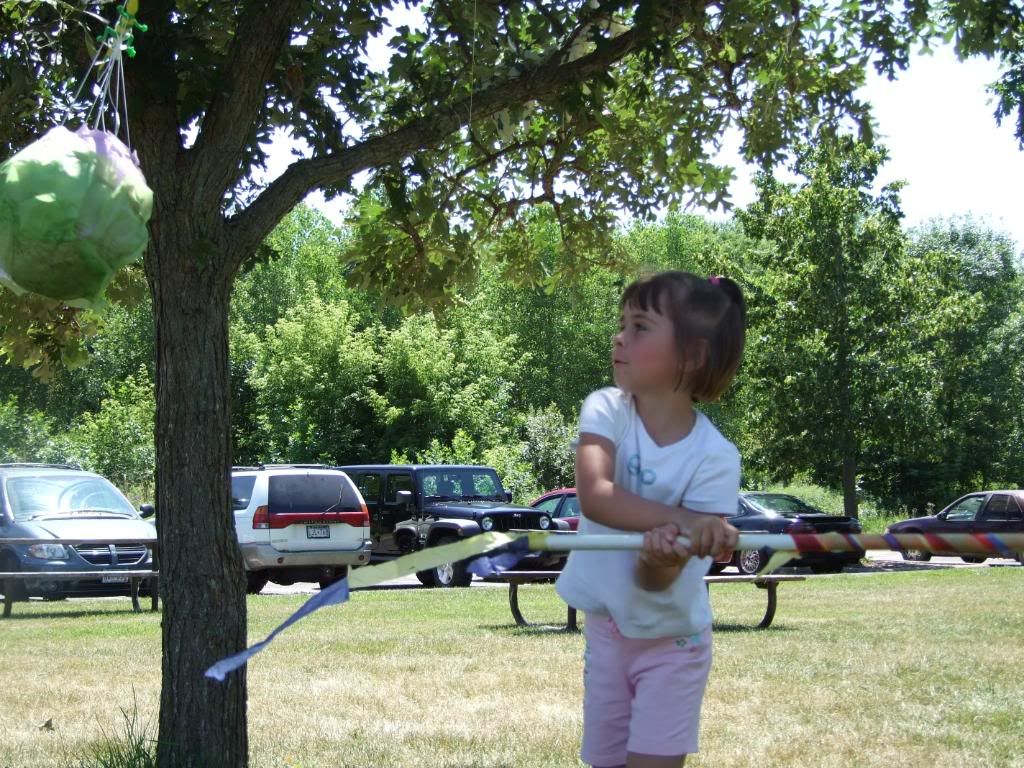 Abbi sends the Pinata high into the tree... but fails to crack it open.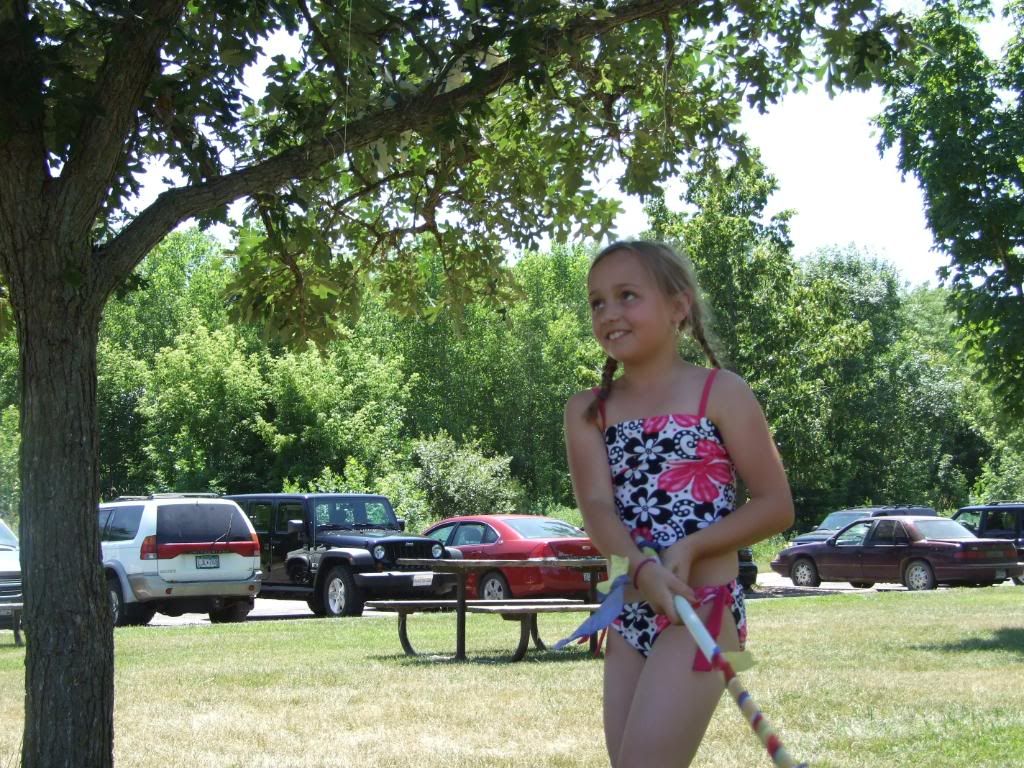 Grandma's pinata finally fails the second time through. Now it's George's pinata's turn, which goes much quicker!




After some swimming and napping, the girls enjoy some bread. I love how Maeve has her legs crossed!




Mommy and Maeve share a moment!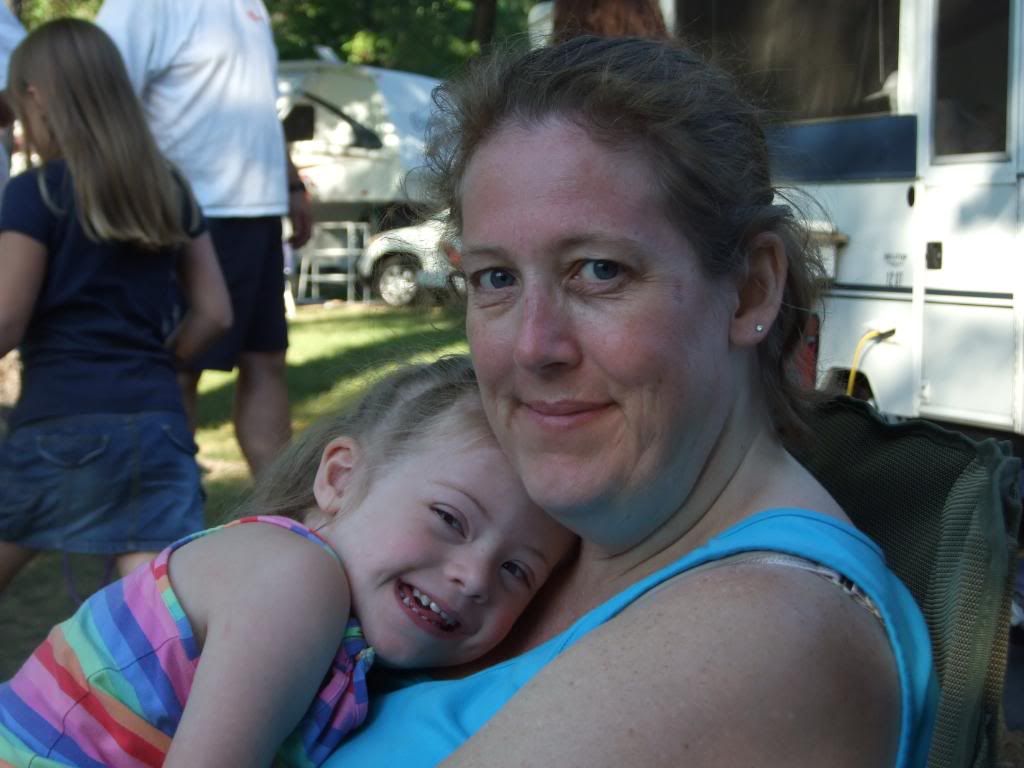 The new thing this year was showing movies. Janet brought her laptop and projector, we set up a big sheet, and played movies for the kids at dusktime. It was a big hit, and even had some other camping kids come by to watch the second night.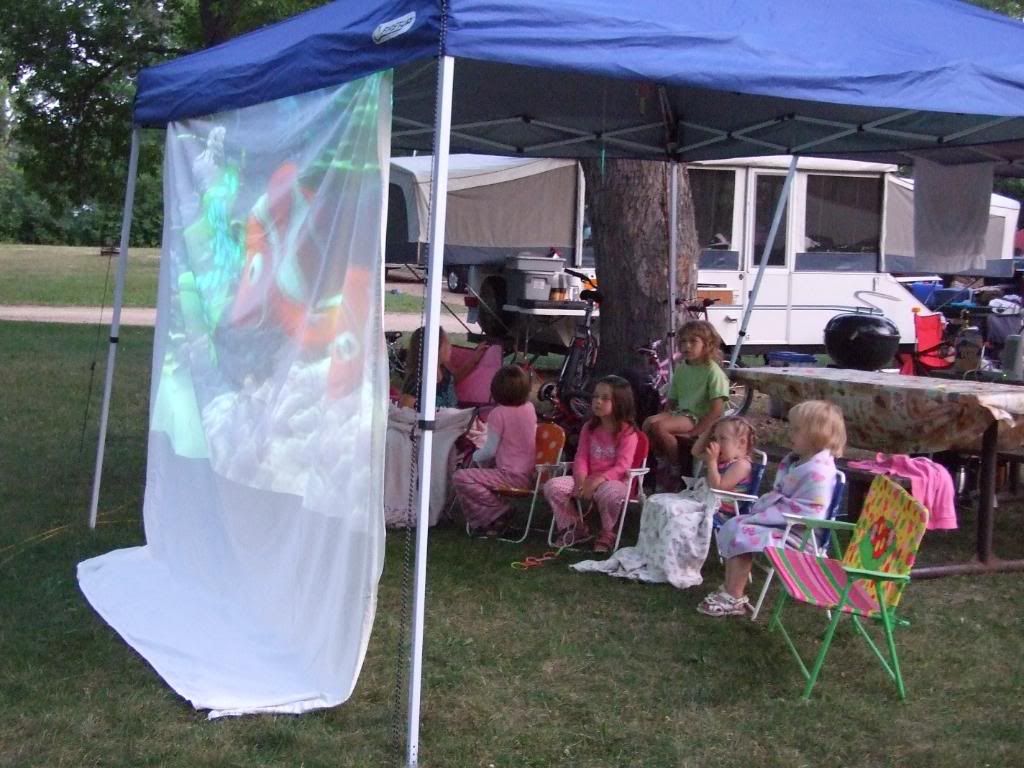 Sunday morning... who's still sleeping?




We love camping with our cousins!


Comments:
So much fun. What great little granddaughters I have. They are now getting so old and independent. Thanks for including Grandpa and Grandma. Love you.
Post a Comment
Subscribe to Post Comments [Atom]
<< Home
Subscribe to Posts [Atom]