Wednesday, July 15, 2009
Fun fun fun!
If funny how often the kids want to color Maeve a picture, or put together a party for Maeve when she's away for school. Cecelia and Kendall wanted to color a picture for Maeve this day, so I gave them a big white sheet of paper.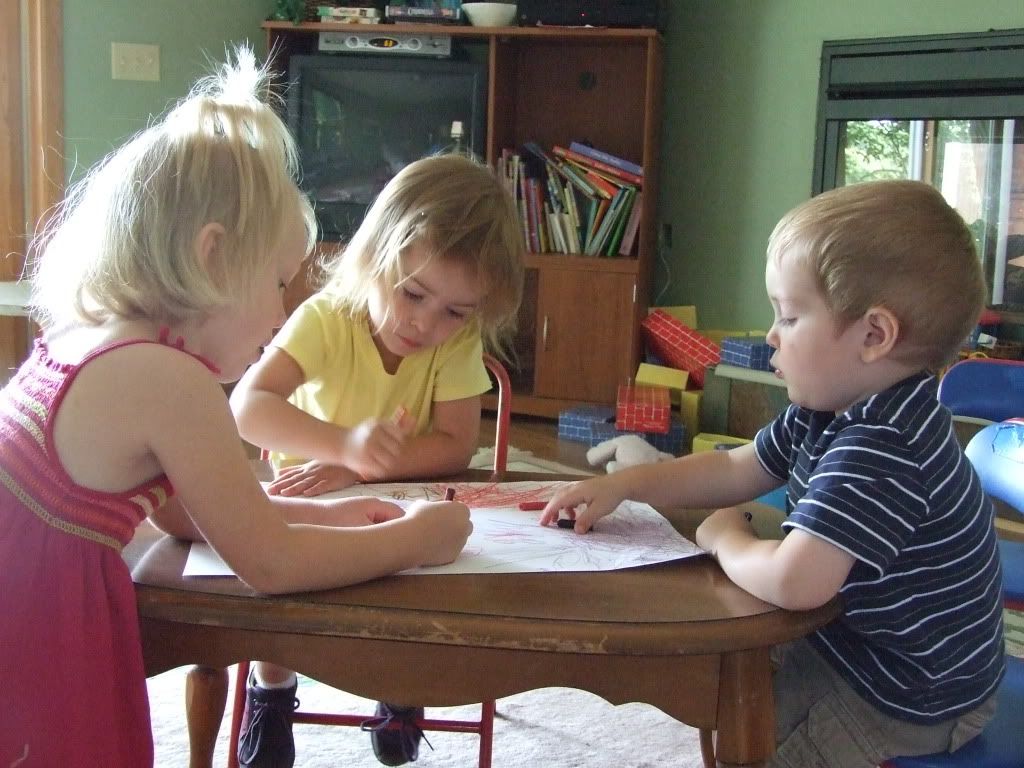 I thought it was kinda fun how you can so easily see, compare, and contrast Cecelia, Kendall's and Masons coloring techniques.




We took Mason and Kendall in the new car tonight to the Mound city beach. Fun to fill it full of kids!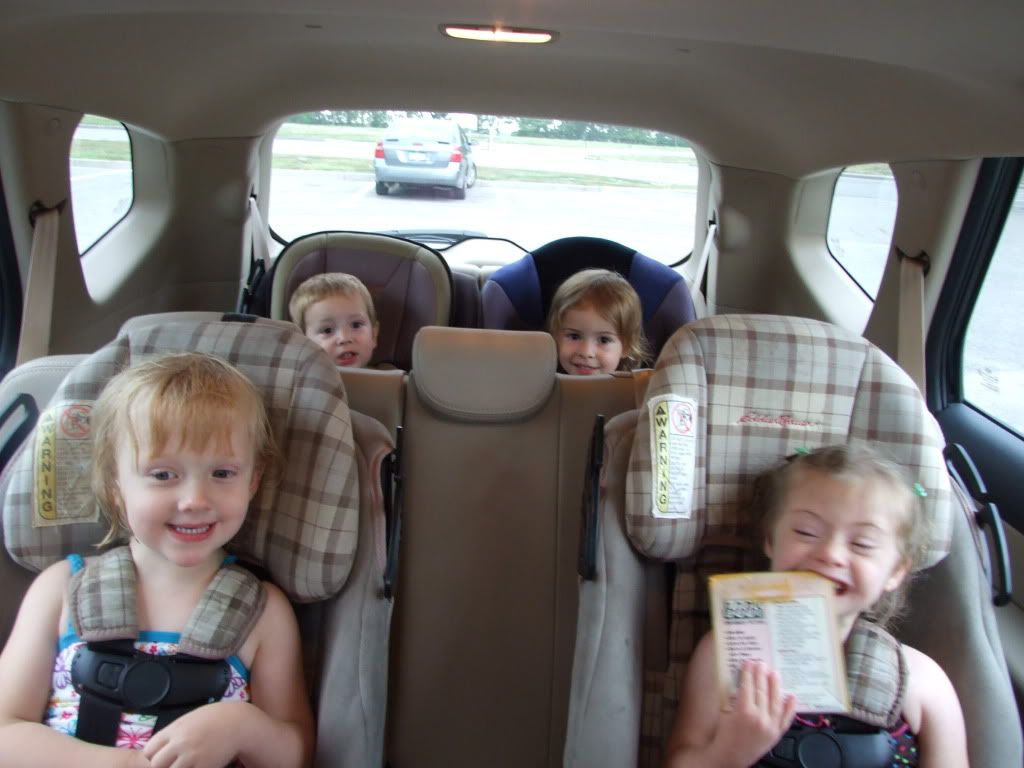 Having a snack out on the deck.




Josh turns and says, "Hey George, look at me... I'm sitting with the big kids!"


Subscribe to Posts [Atom]