Tuesday, July 21, 2009
Dancing, Marching, and Parades!
Thursday, July 16, 2009
Parade on Avon Drive
Wednesday, July 15, 2009
Fun fun fun!
If funny how often the kids want to color Maeve a picture, or put together a party for Maeve when she's away for school. Cecelia and Kendall wanted to color a picture for Maeve this day, so I gave them a big white sheet of paper.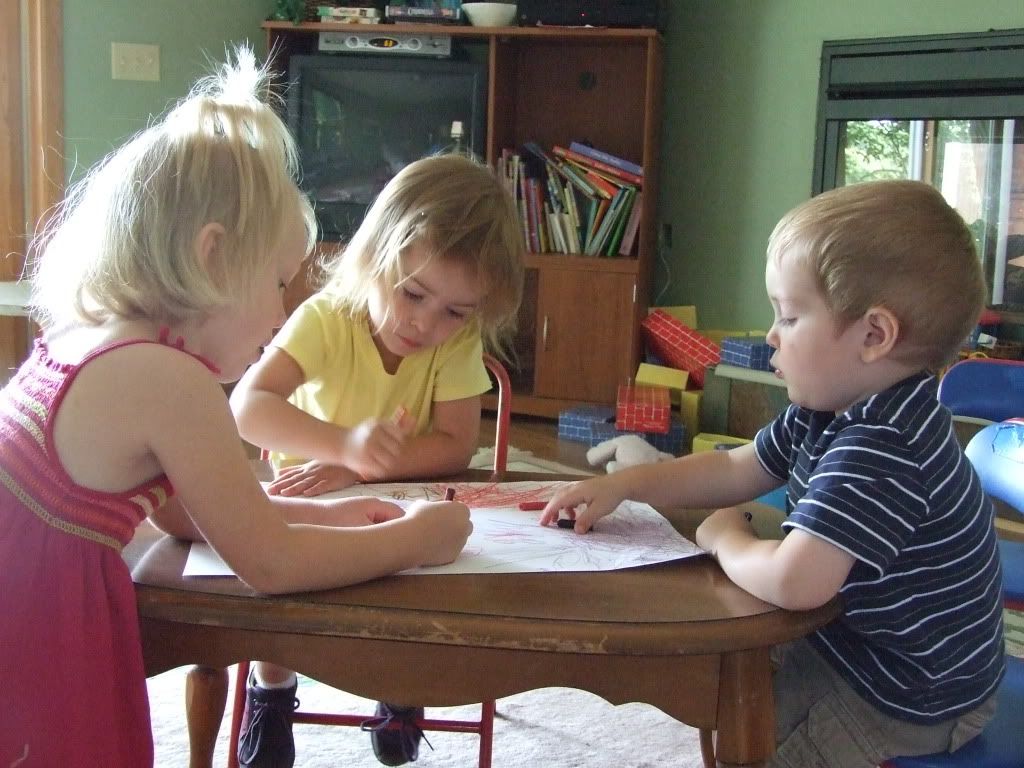 I thought it was kinda fun how you can so easily see, compare, and contrast Cecelia, Kendall's and Masons coloring techniques.




We took Mason and Kendall in the new car tonight to the Mound city beach. Fun to fill it full of kids!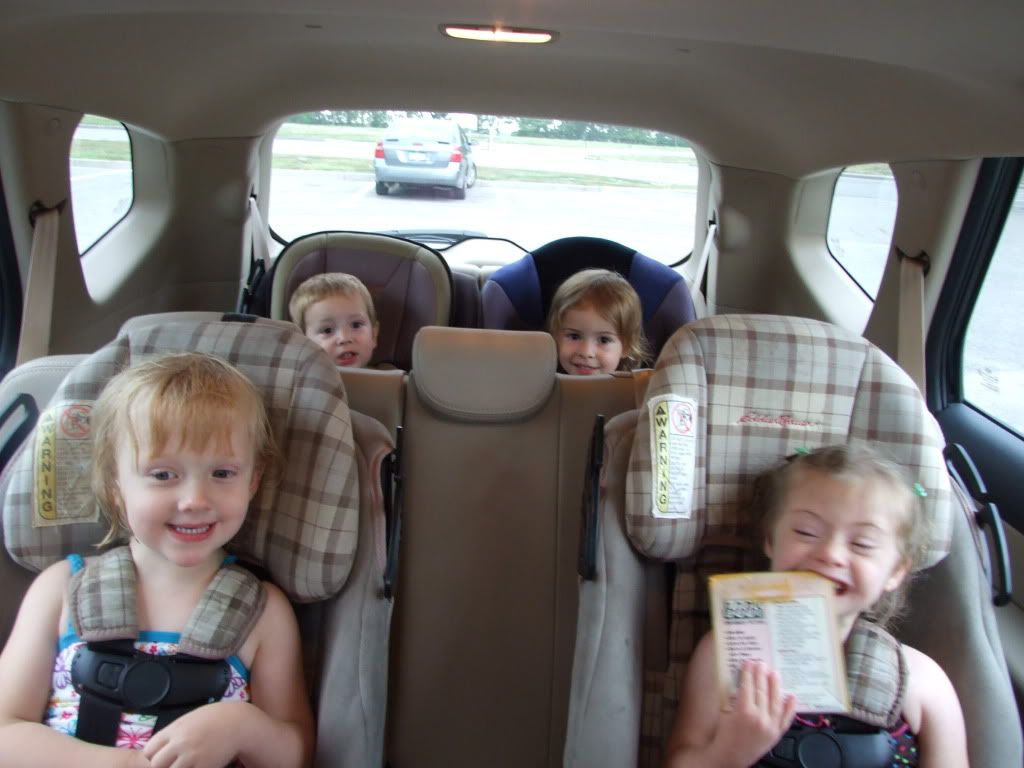 Having a snack out on the deck.




Josh turns and says, "Hey George, look at me... I'm sitting with the big kids!"


Sunday, July 12, 2009
Linkert camping 2009
Once again, a great weekend of getting together and camping with our Linkert cousins!

We are fortunate the good guys (Jon and Chad) make up eggs and pancakes for us on Sat. morn. Mmmmm.



Cecelia enjoying the pancakes.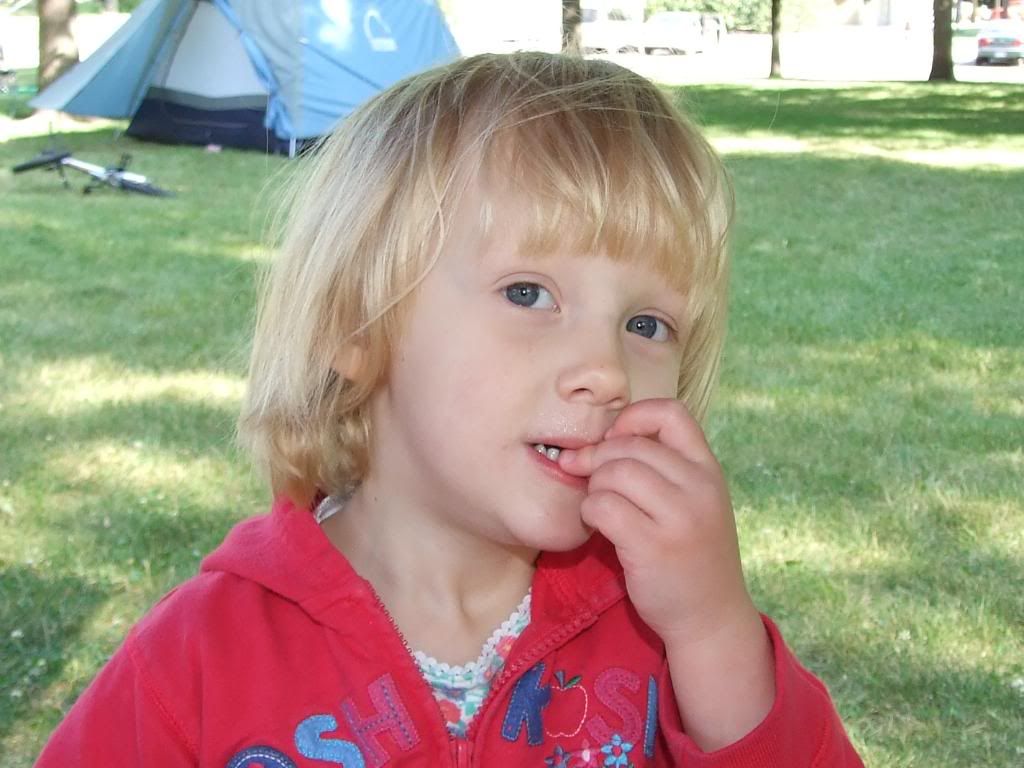 Maeve practicing up for the big pinata event later in the day.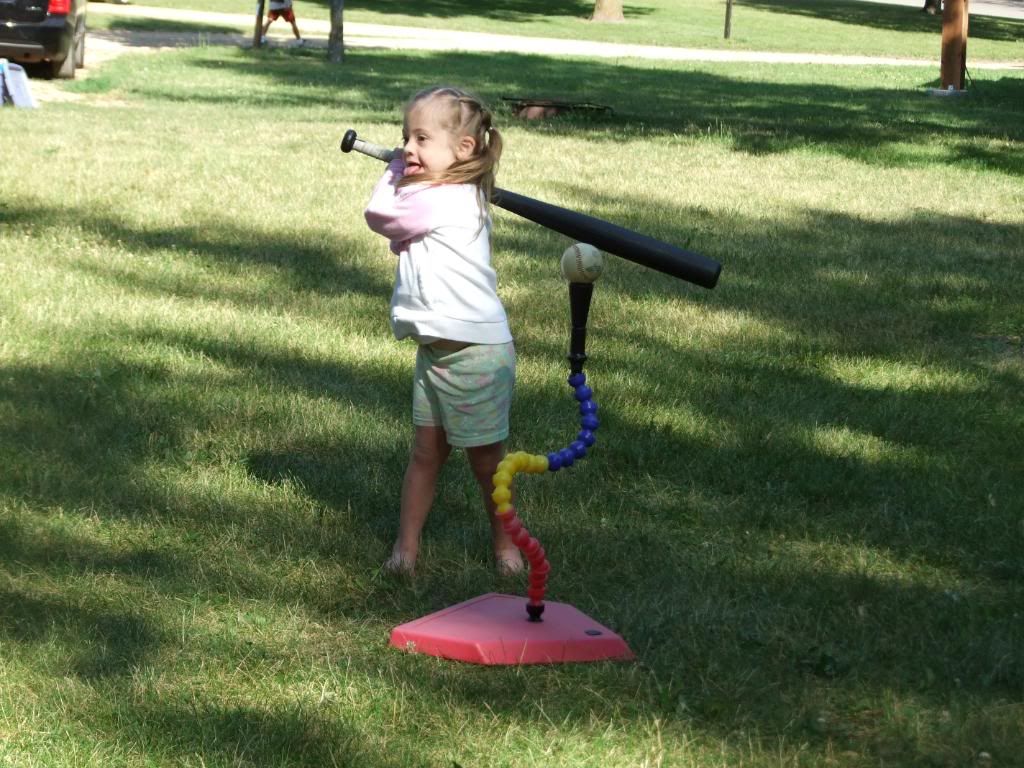 Cecelia enjoyed Grandpa's scooter. (What? Doesn't _your_ grandpa have a scooter?)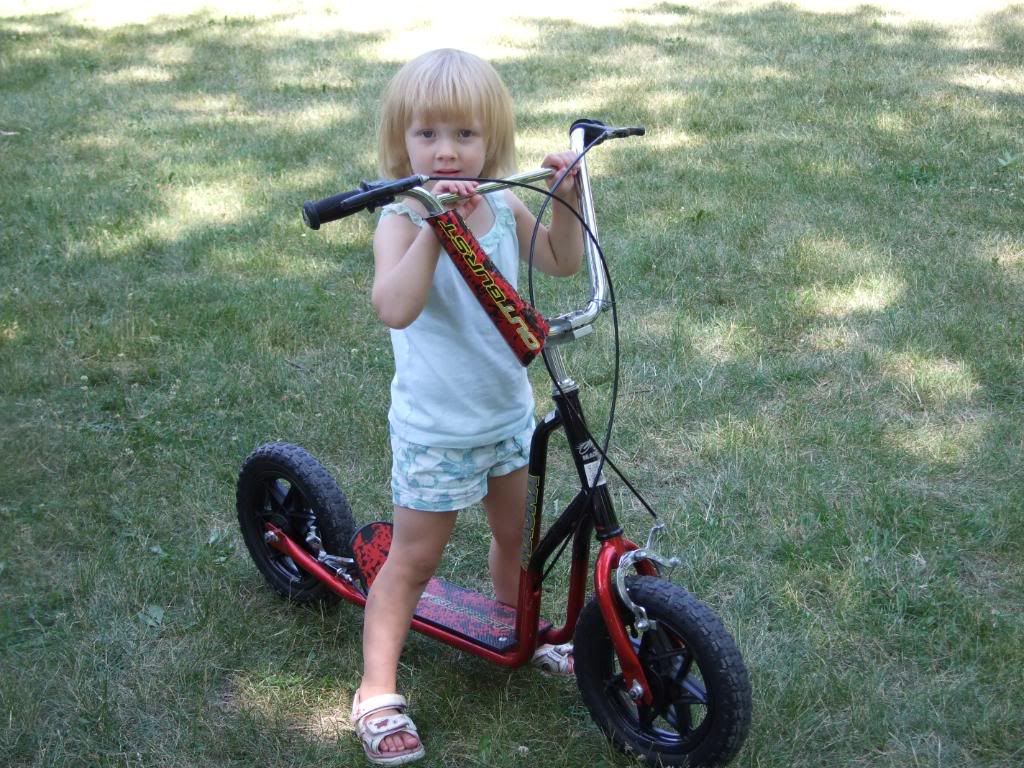 Maeve and Grandma enjoy a moment.




The tension of the big pinata event starts getting to Abbi.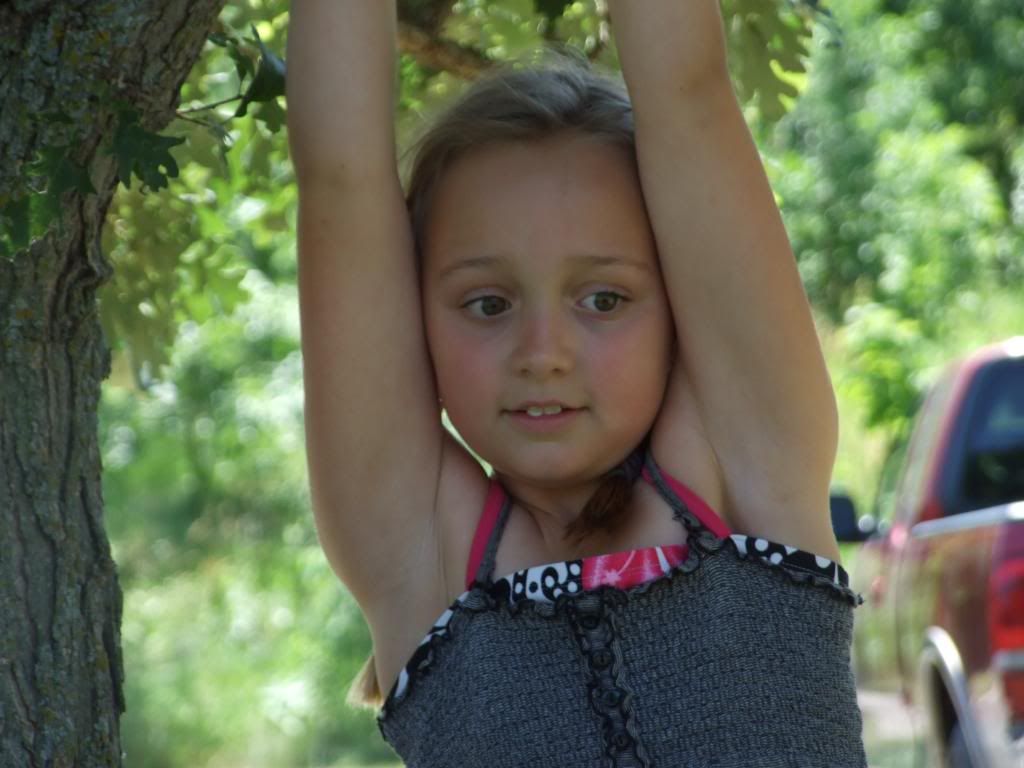 Logan studies the wind's effect on the pinata.




Sara distracting the kids while we wait for the Yurkoviches to go to the potty.




All the kids are ready, and given instructions for the pinata.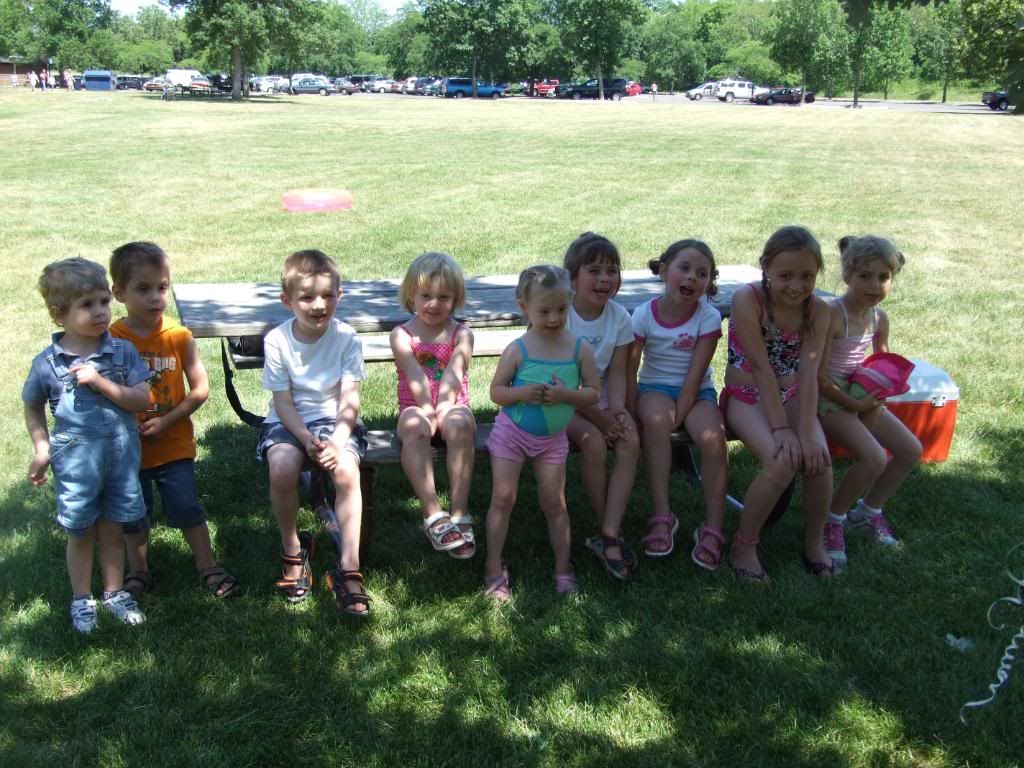 Cecelia, being the youngest, takes a swing.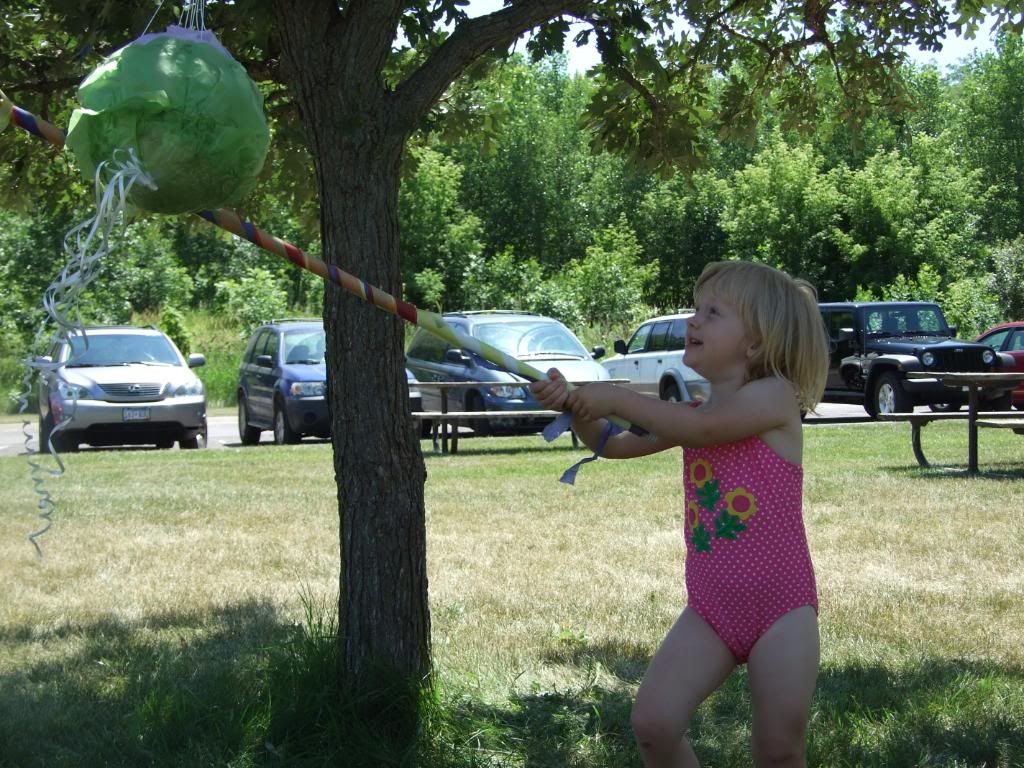 Maeve flashes mom a smile before swinging.




Avae gives it her best... that Grandma built a strong Pinata!




Ella takes her turn.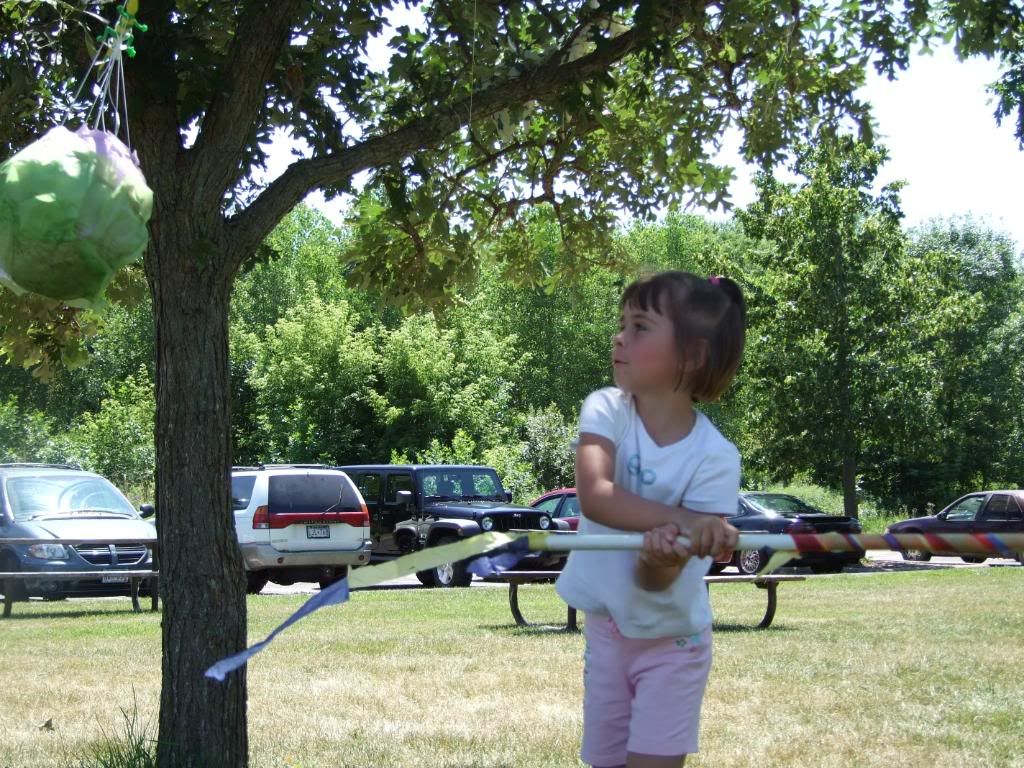 Abbi sends the Pinata high into the tree... but fails to crack it open.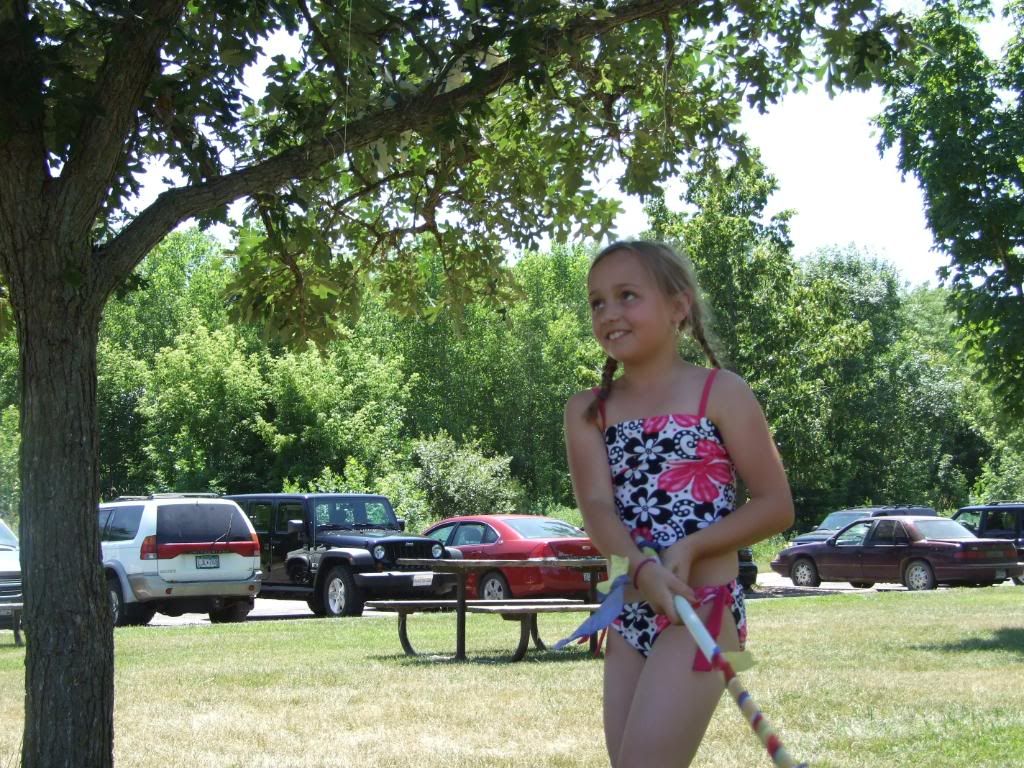 Grandma's pinata finally fails the second time through. Now it's George's pinata's turn, which goes much quicker!




After some swimming and napping, the girls enjoy some bread. I love how Maeve has her legs crossed!




Mommy and Maeve share a moment!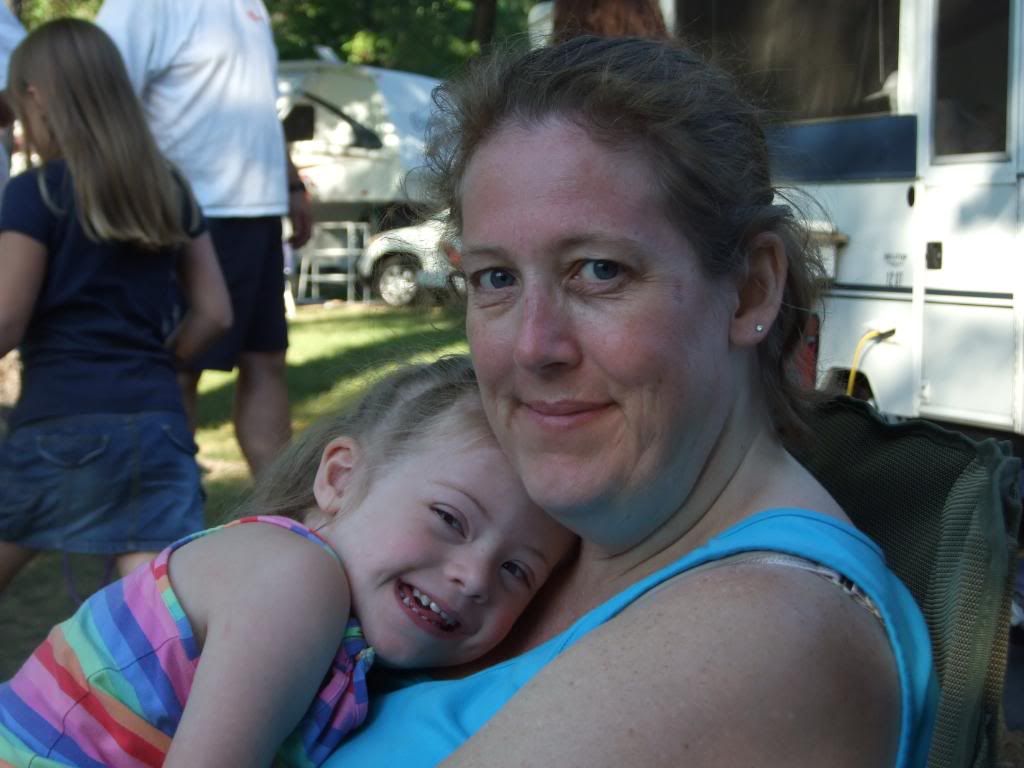 The new thing this year was showing movies. Janet brought her laptop and projector, we set up a big sheet, and played movies for the kids at dusktime. It was a big hit, and even had some other camping kids come by to watch the second night.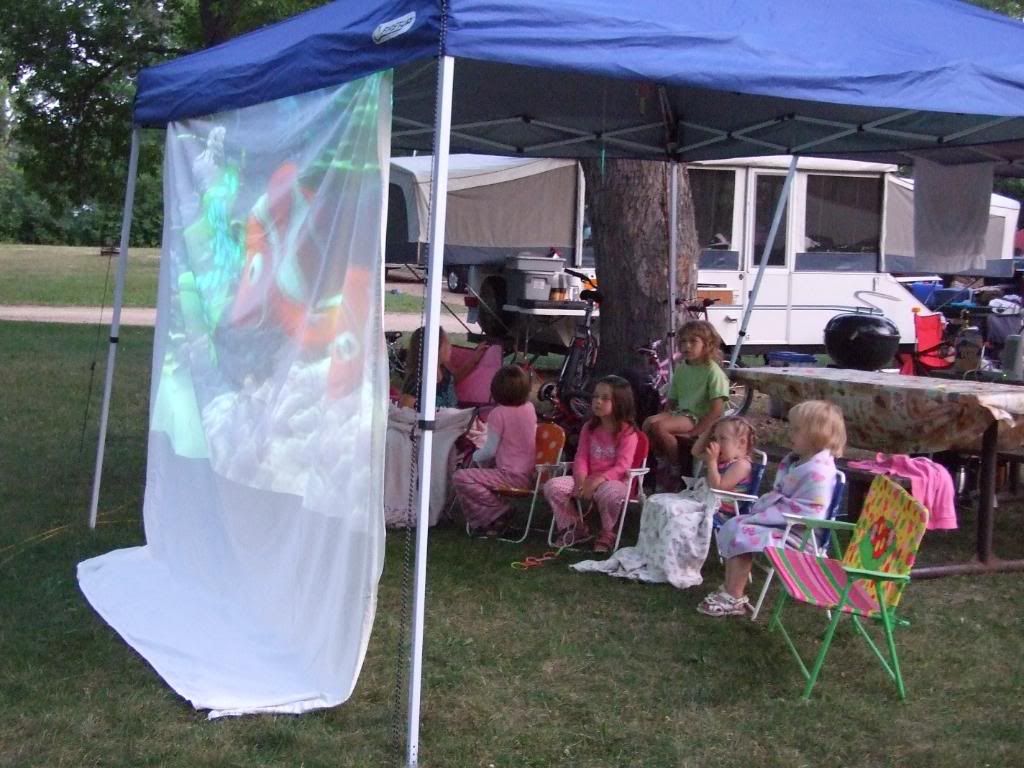 Sunday morning... who's still sleeping?




We love camping with our cousins!


Thursday, July 09, 2009
Head, Shoulders, Knees, Toes, Tummy
The big trip
For the July 4th weekend, we headed up to the Lake of the Woods area to visit Janet's aunt Wanda.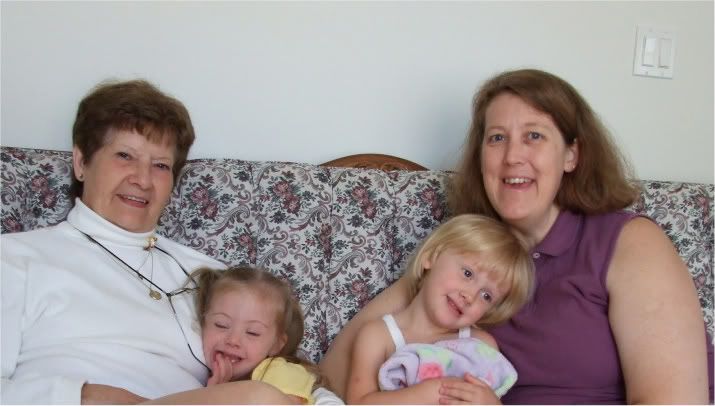 We also got to revisit Pum (of the Pembina Walk fame) again.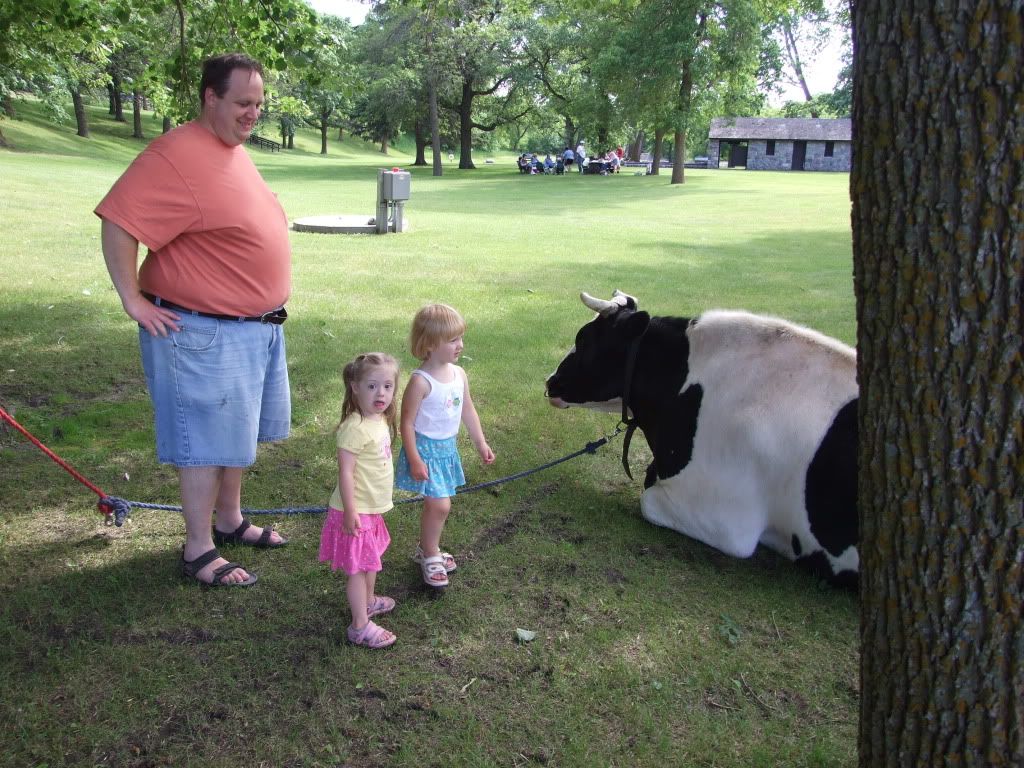 Here's pictures from last summer after their big trek...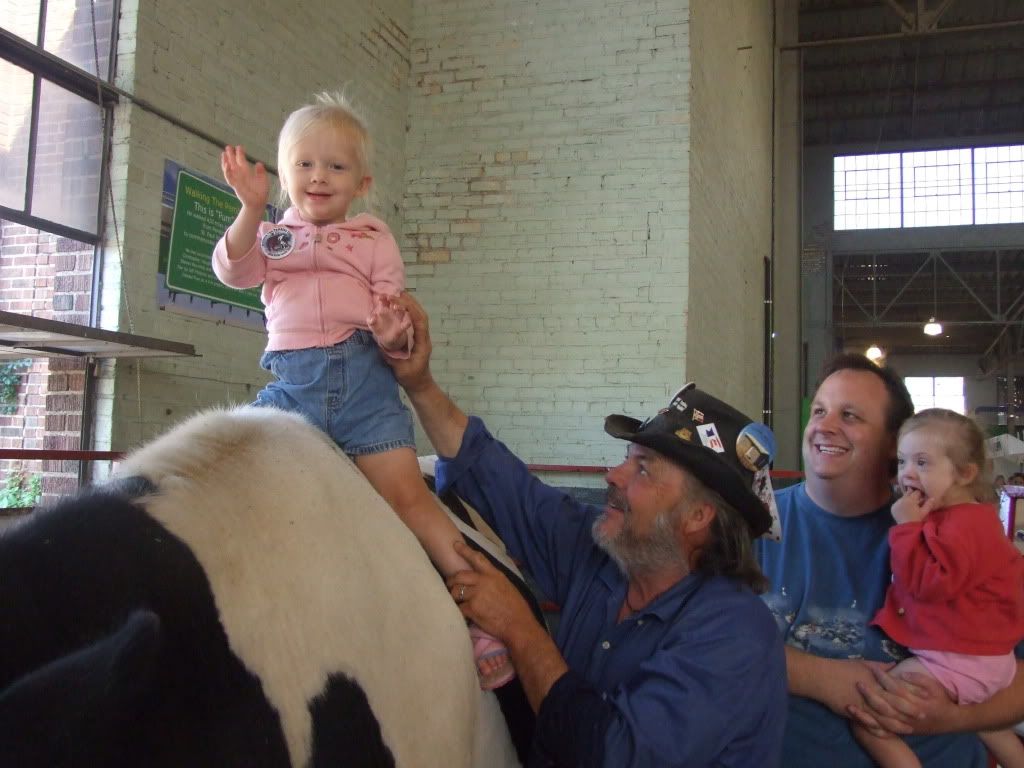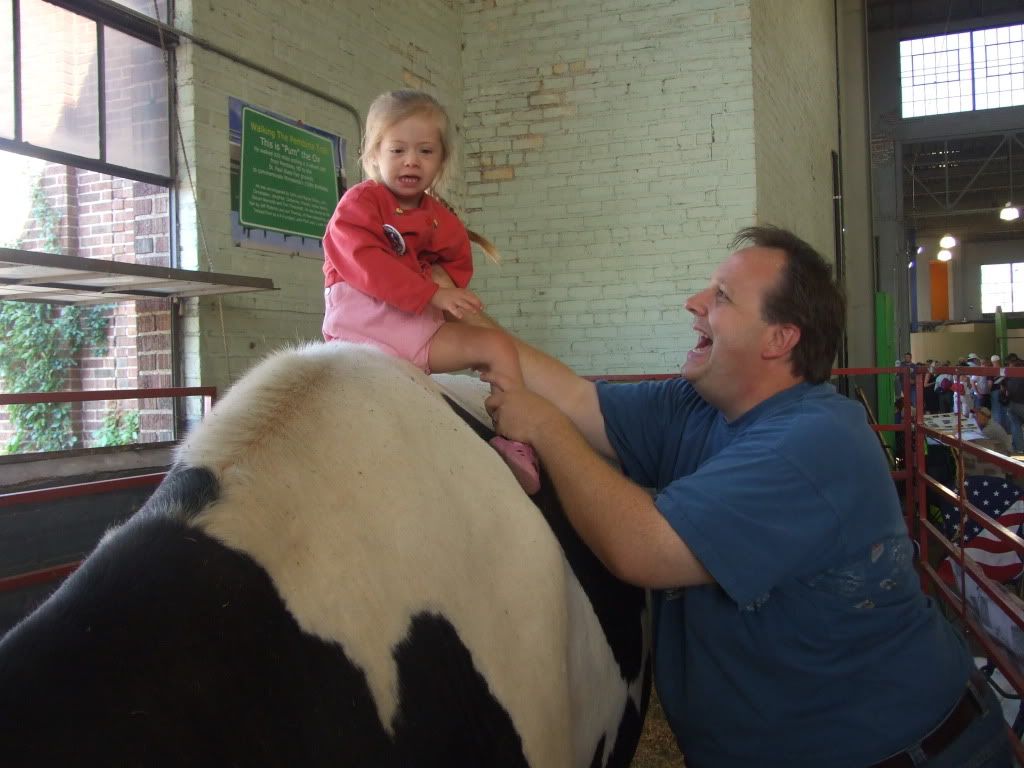 Janet and the girls with cousin Amanda.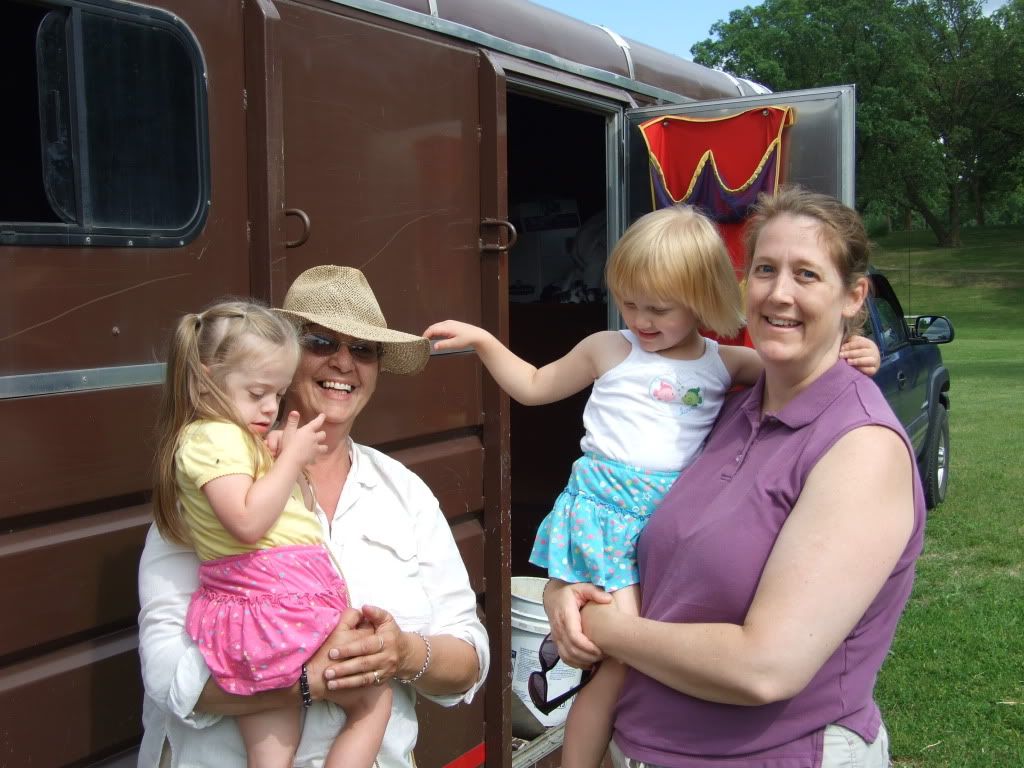 Chris shows Maeve the house bird.




Catherine playing with the girls.




Amanda, Janet and Debbie.




Maeve and Cecelia are doing swimming lessons this week. They are doing great, and having fun!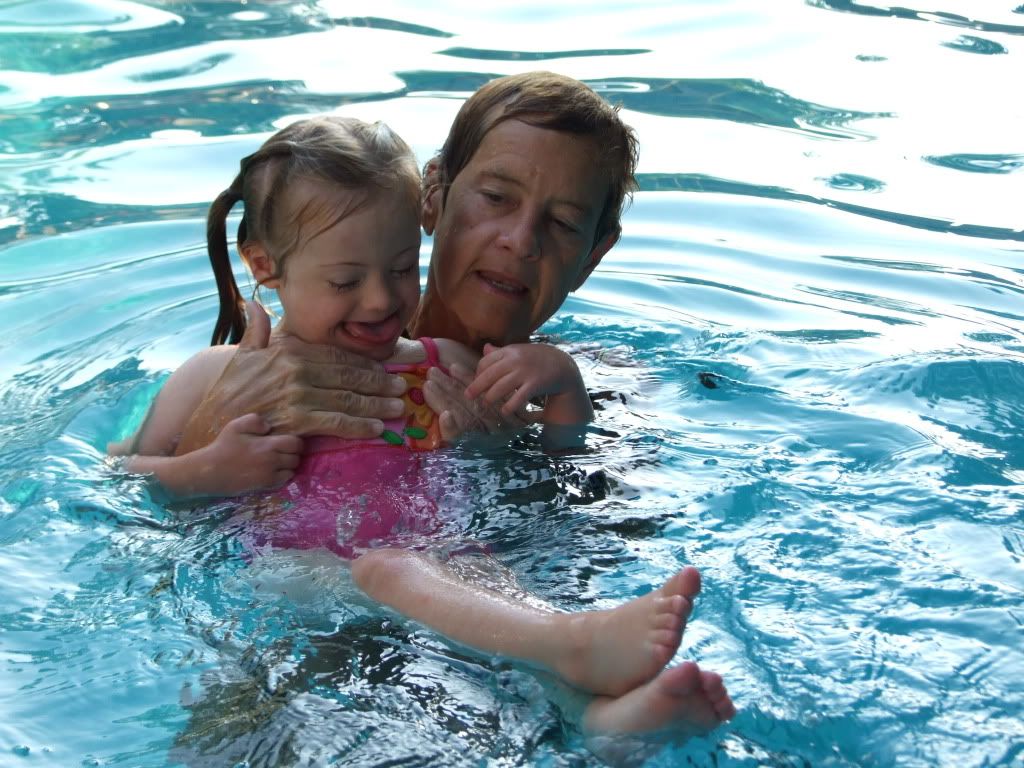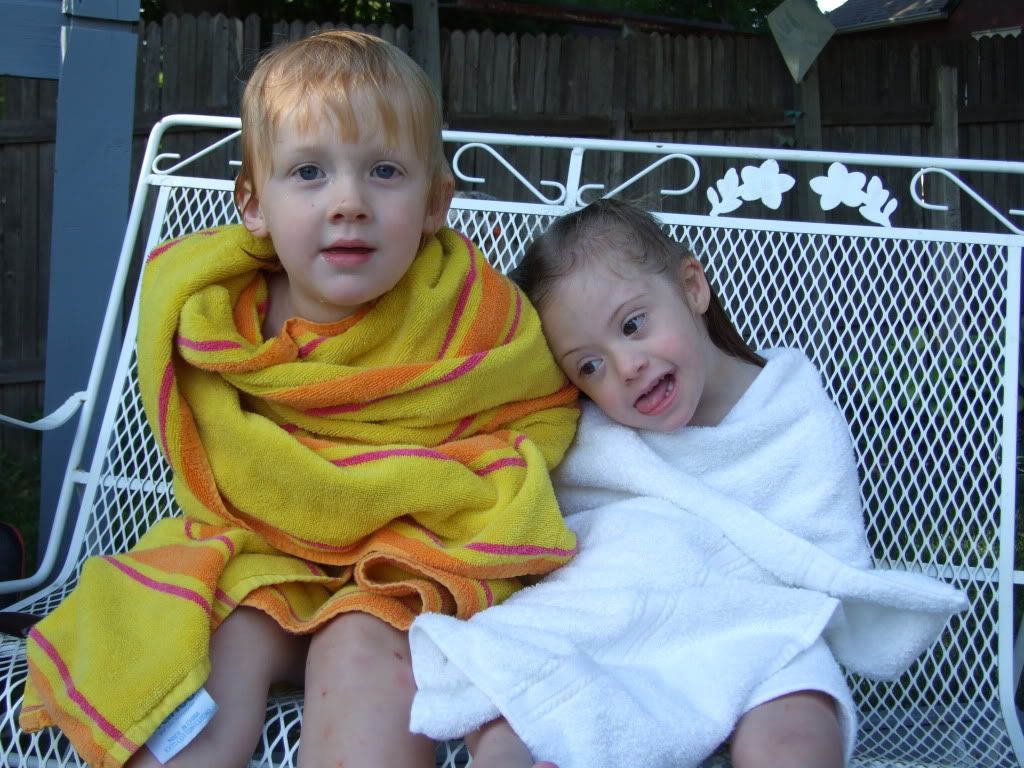 Wednesday, July 08, 2009
Cecelia sings Kendall
Subscribe to Posts [Atom]