Wednesday, April 15, 2009
Spring is here!
Monday, April 13, 2009
Linkert Easter Days
Friday, April 10, 2009
Spring pictures
The ice melted from our part of Lake Minnetonka (though the large bays are still quite a bit icy). Didn't take as many pictures as the last couple years, but Janet took these of the birds. Why are they just hanging around the ice edge like that?




Here a heron sits. Weird.




We colored our eggs the other day. The girls really enjoyed that.




Cecelia only dropped two!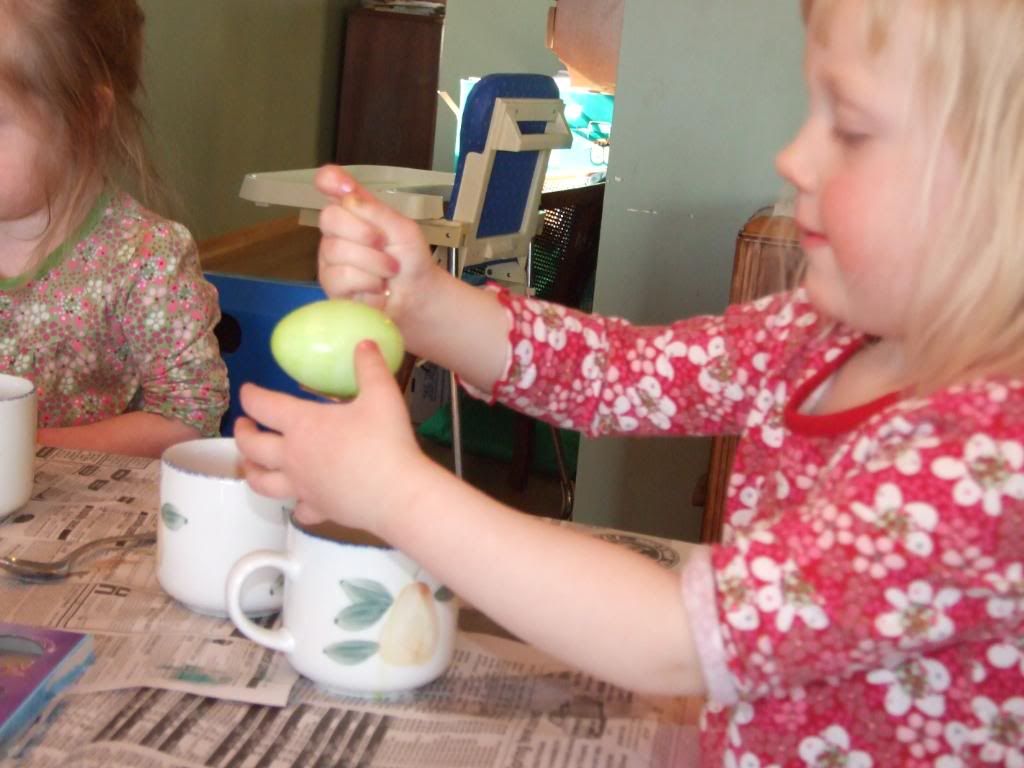 Maeve didn't drop any... though daddy didn't really let her have the chance.




With only a couple kids this week, and the relatively nice weather, we hiked up to visit Maeve in her class.




Kendall and Cecelia did a great job walking, staying on the side of the road, and staying close to me. Maeve was very excited to see us.




Here we are in the classroom after the rest of the class departed. Josh didn't enjoy himself so much.




Maeve's teacher found a great room for us to take over so we could enjoy the picnic lunch I packed up.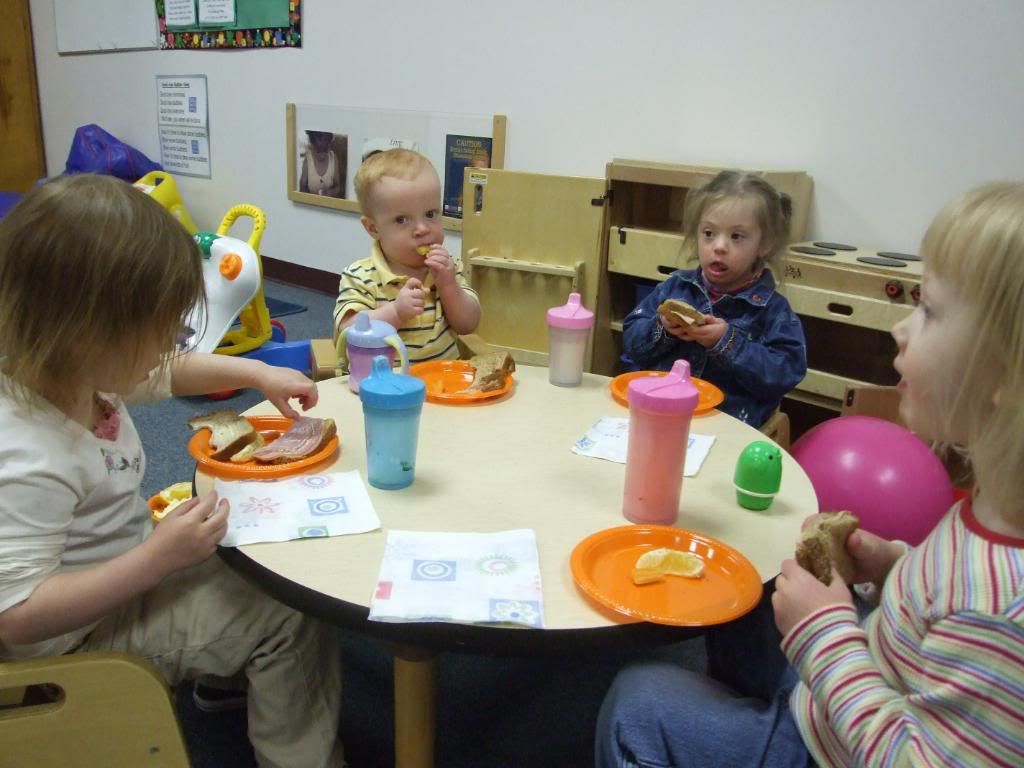 With just Cecelia and Kendall, we went to the park to try out the tricycles. Kendall did pretty well, but then got frustrated and fell down shortly after this picture was taken.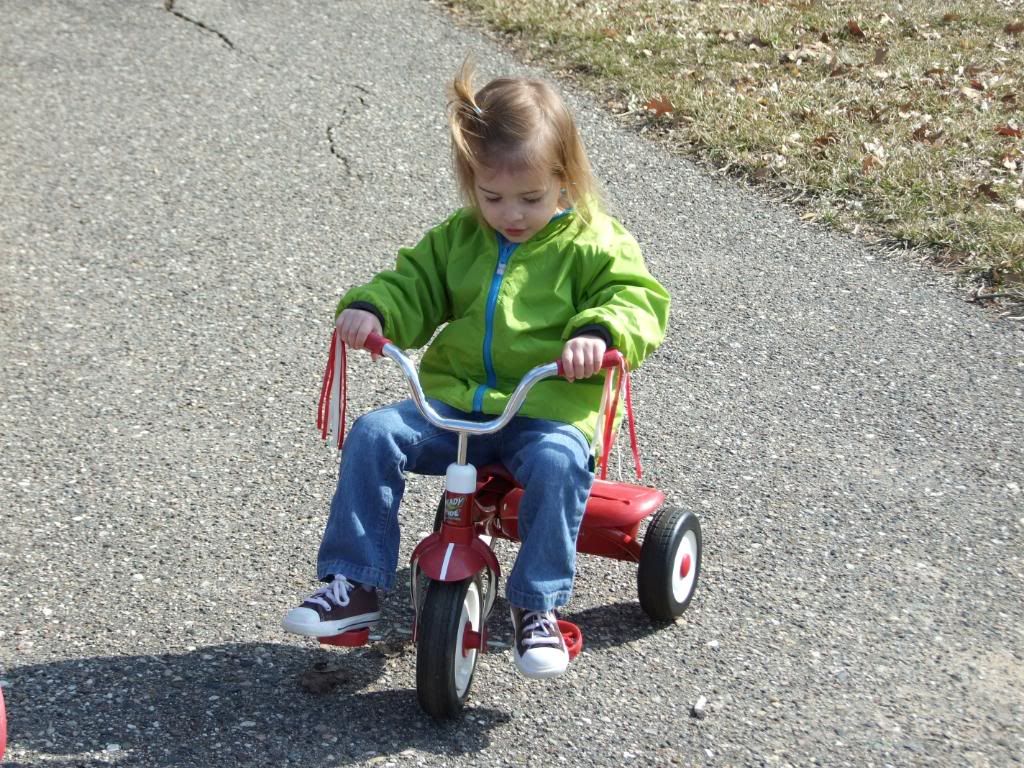 After some encouragement, she got up, and then pulled her tricycle in the grass. I wasn't sure what she was up to...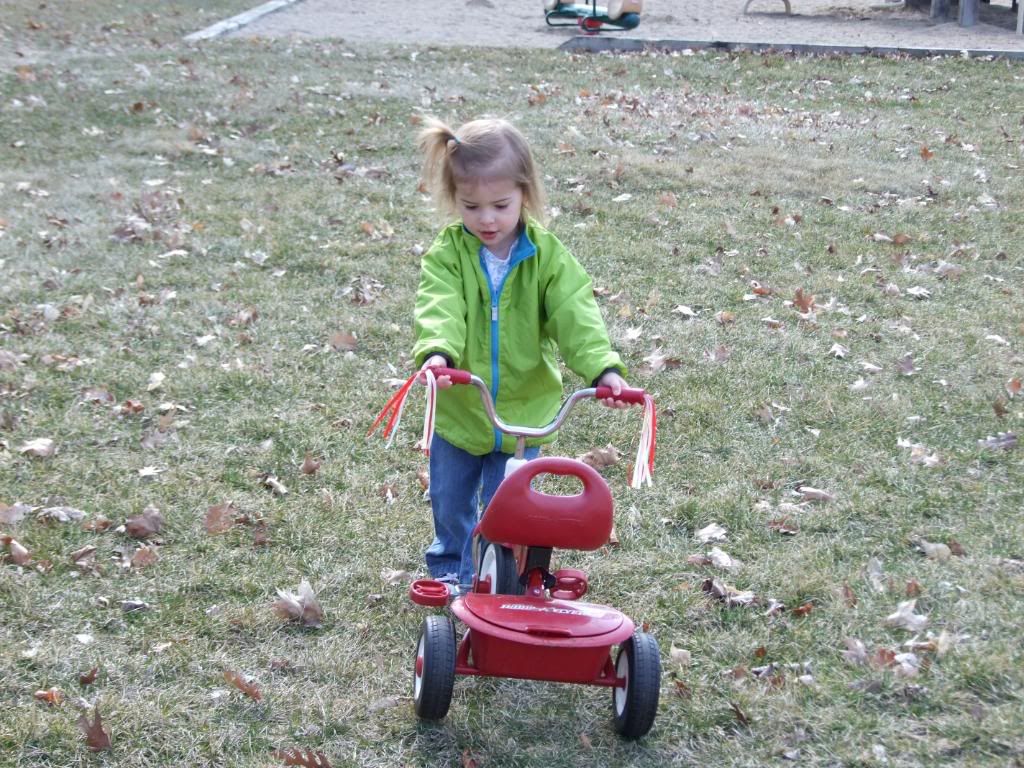 She pulled it all the way over to the sand and playground, and tried to ride it there. I think she thought if she fell again, it wouldn't hurt so much.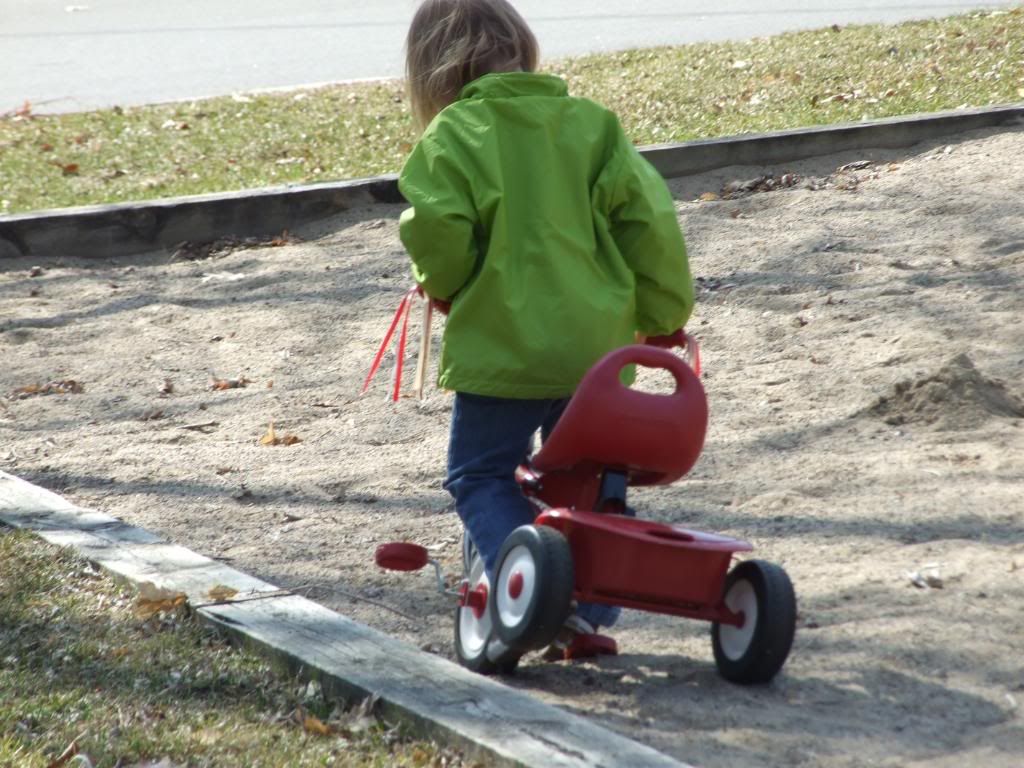 Got a great video of Cecelia on the tricycle, but only taking left turns.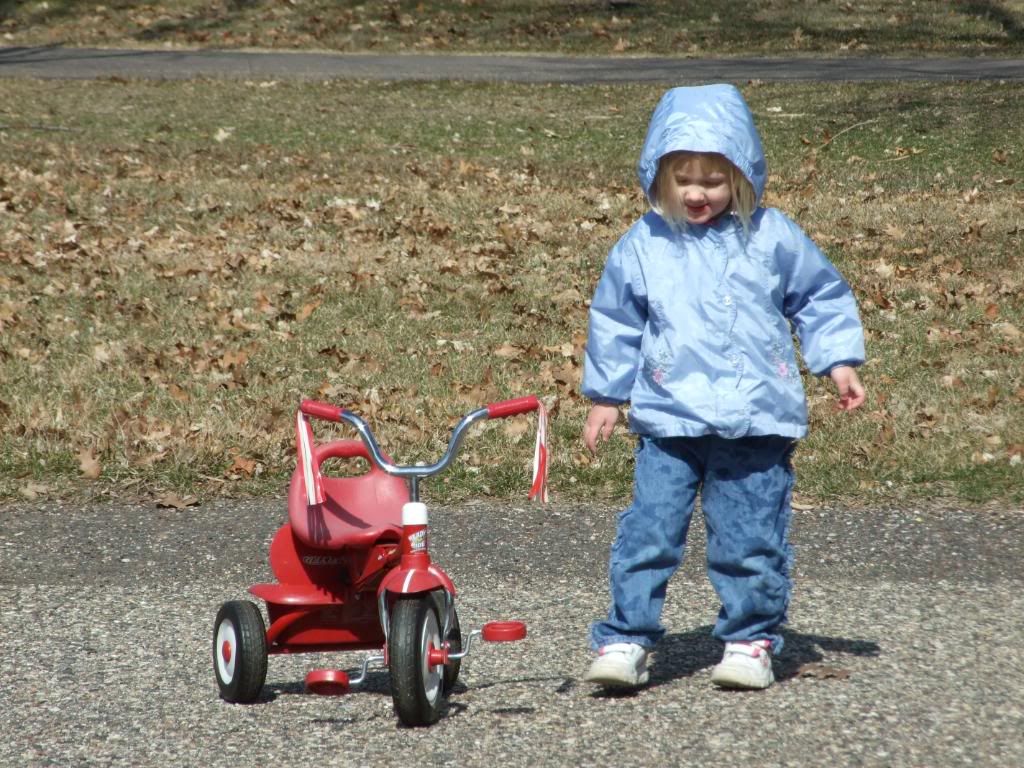 I noticed last year how this set of trees were some of the first to bud, and leaf, so I'm going to try to document that this season. I took the girls around the park so they could see the trees were starting to bud.




Be wary of the creatures that lurk beneath the dark, murky waters.... mwha - ha- ha- ha haaaaa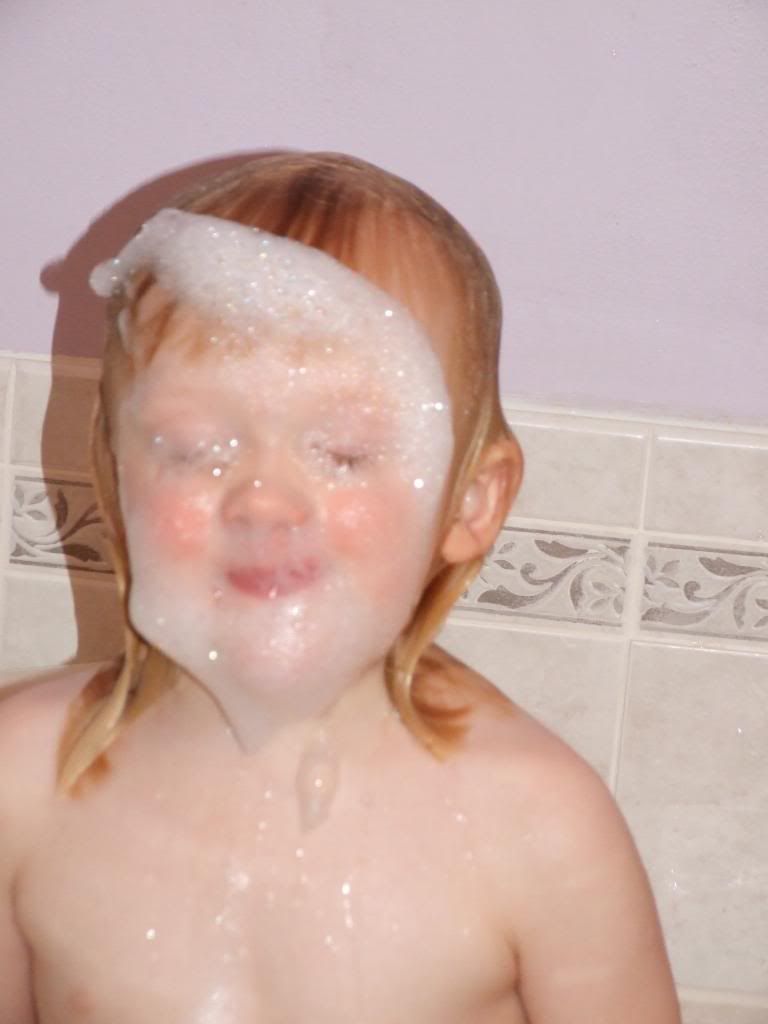 Josh turned 1 year old this week, so we celebrated with some cake.




As I was making lunch, I told the kids I thought I saw a bunny on the deck. They all scrambled to see it.




"I see Easter Eggs!"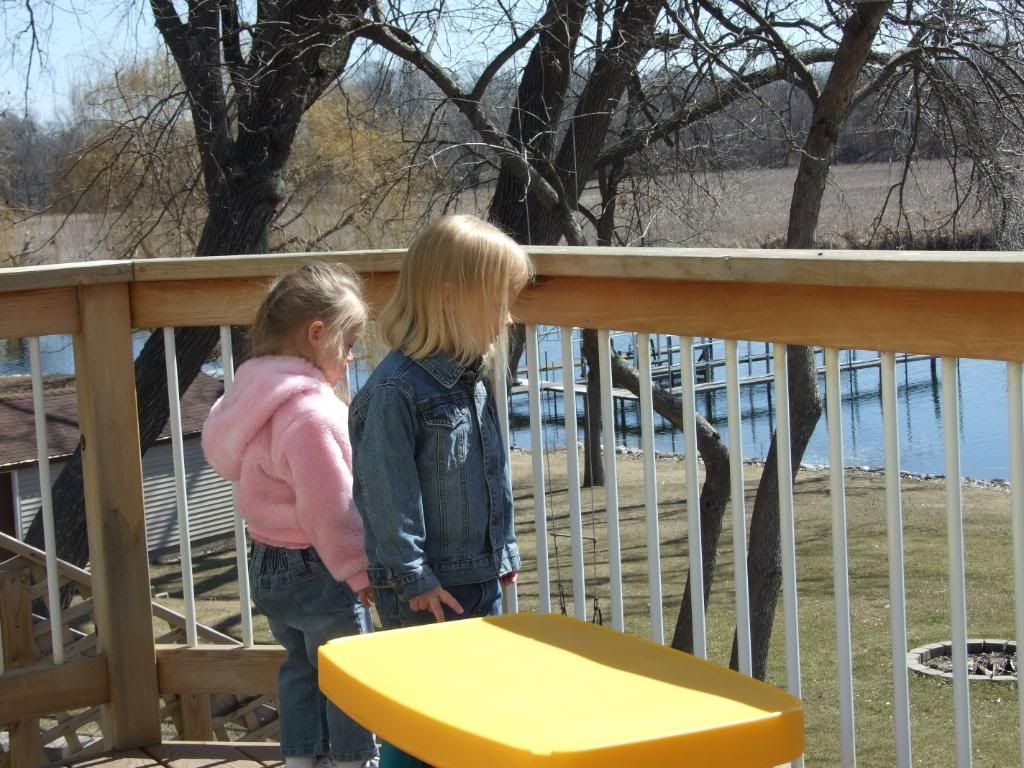 Josh found the green one that's a couple feet in front of him.




Did Kendall find an egg? No that's just a shovel for the sandbox.




Of course I had to give hints for the last couple eggs. They kept looking around on the ground. "Look up" I tell them.


"There it is!"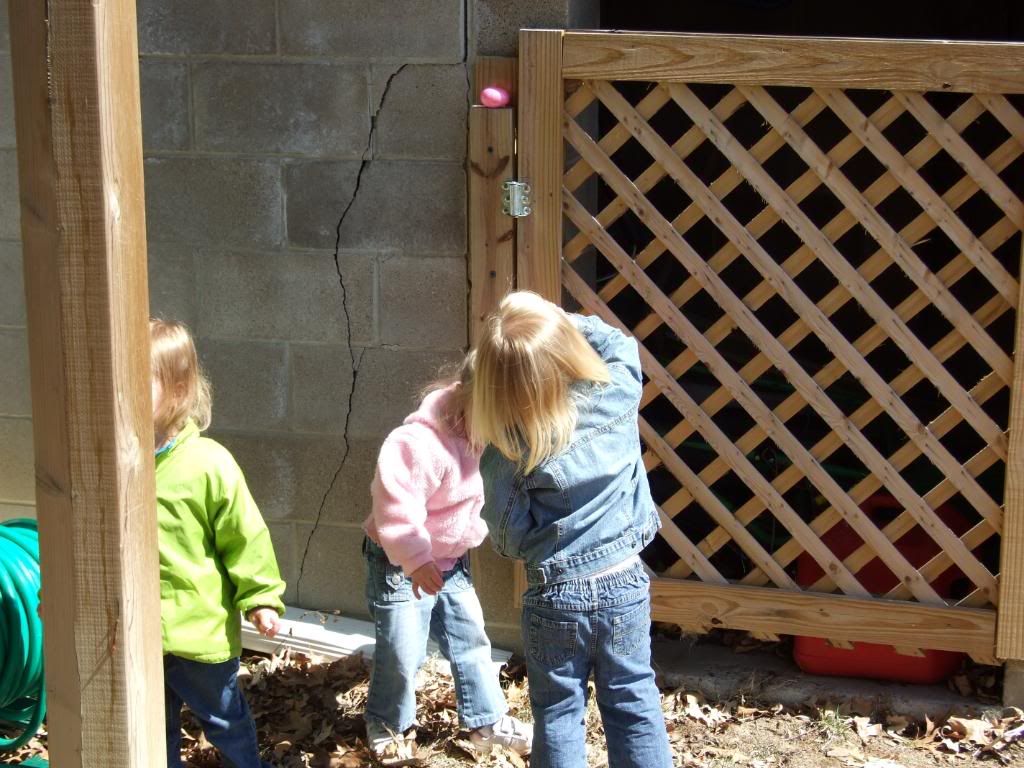 "Daddy, I can't reach it..."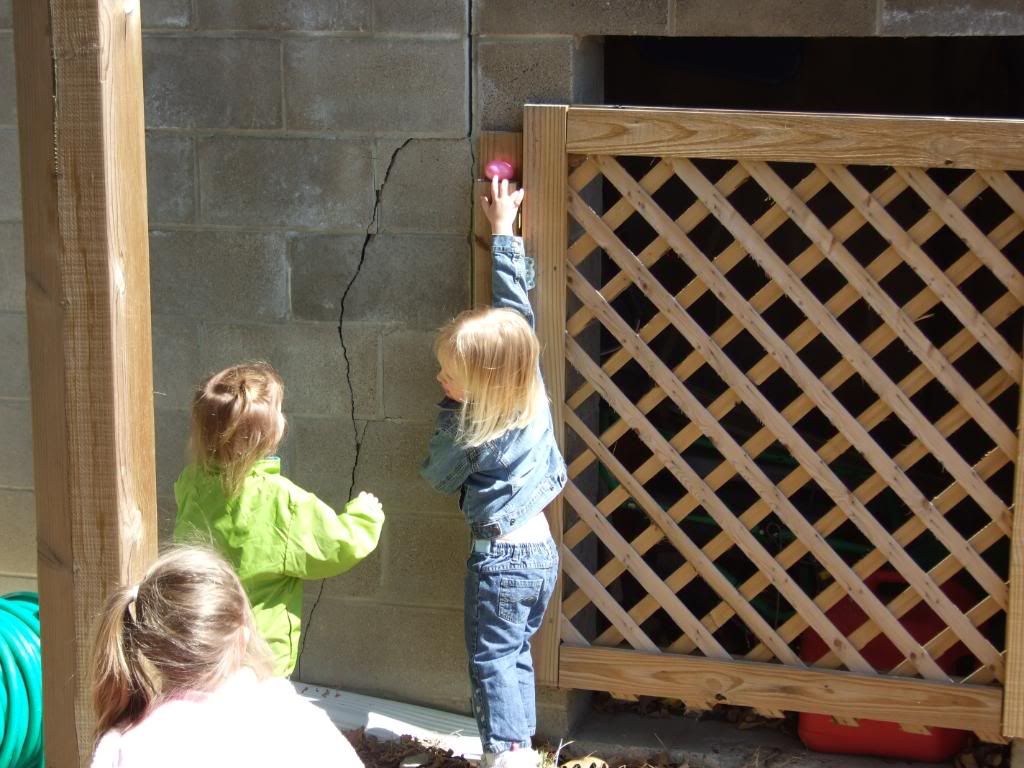 It was a fun hunt!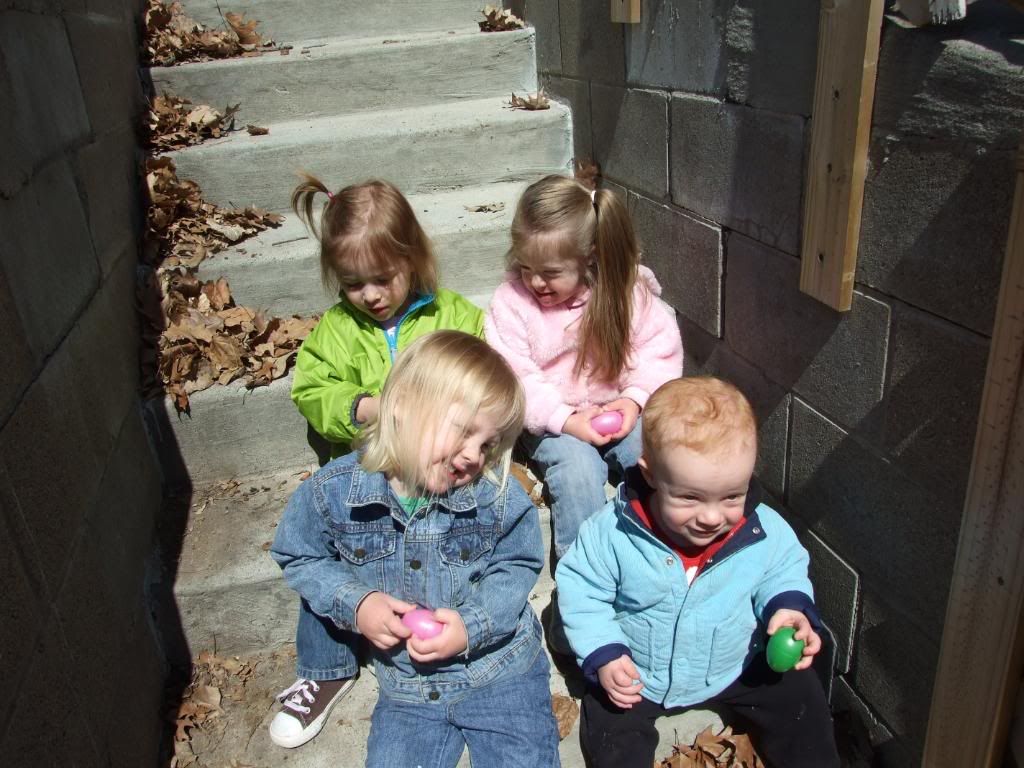 Enjoying the fruits (or candy) of the hunt.




So last night, Janet took the girls out on a Heffalump expedition. They came back empty handed, so as we were getting things together to head upstair to get ready for bed, Maeve is suddenly trying to lasso Steerforth (successfully I might add...)


Saturday, April 04, 2009
The Linkerts from Michigan, to New York, to New Jersey.
Subscribe to Posts [Atom]