Tuesday, March 10, 2009
My 1200 post!
Ok, the 1200 include a couple of drafts which will likely never be published, but let's celebrate anyway with some Basso Child Care moments of late...




The girls make Steerforth comfortable.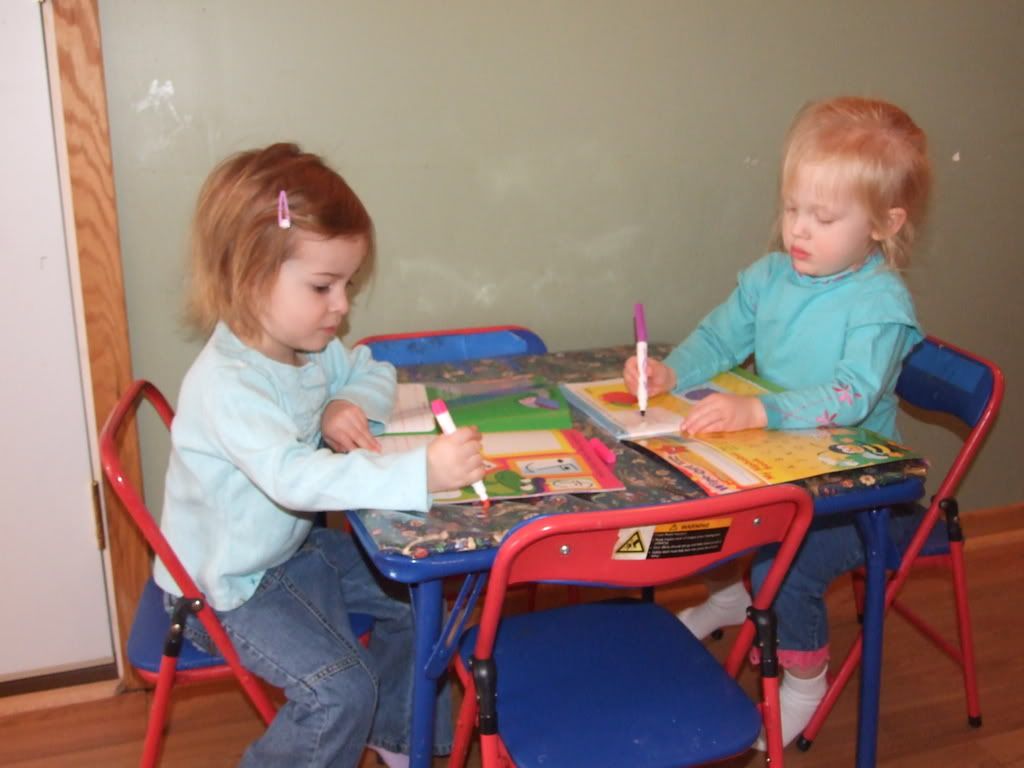 The girls have taken a sudden interest in trying to write letters.




We had some fun with play-doh this morning. Cecelia kicks back while making a ball.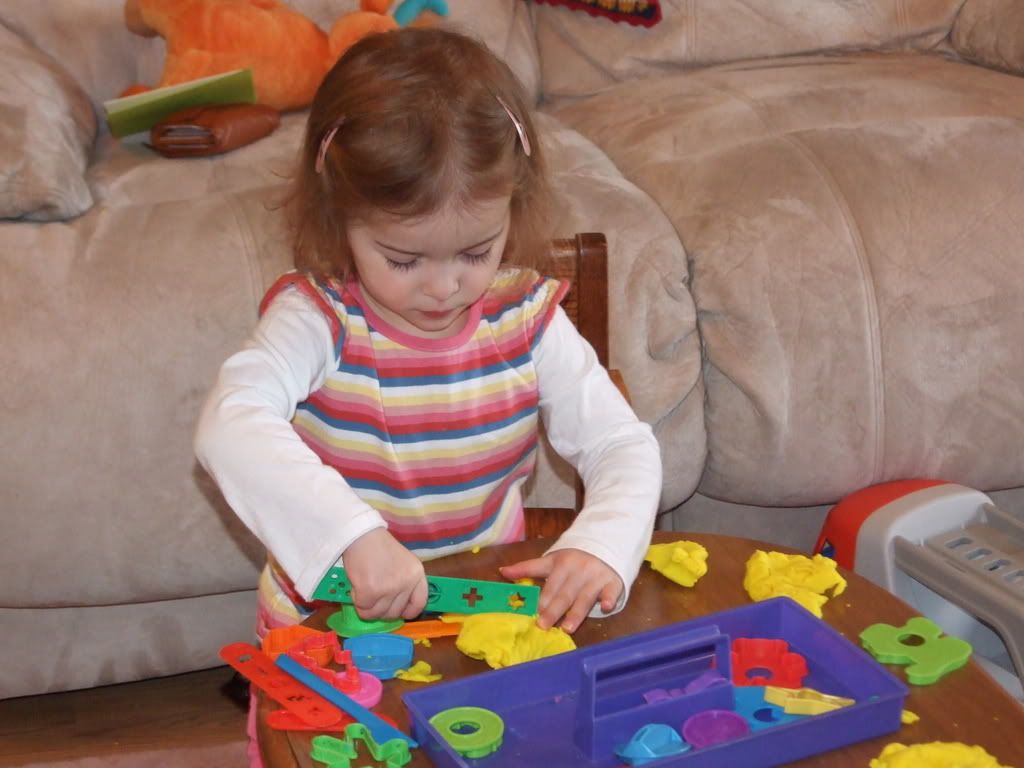 Kendall makeshifts a cutting tool.




Isabella tries out a fashionable new purse.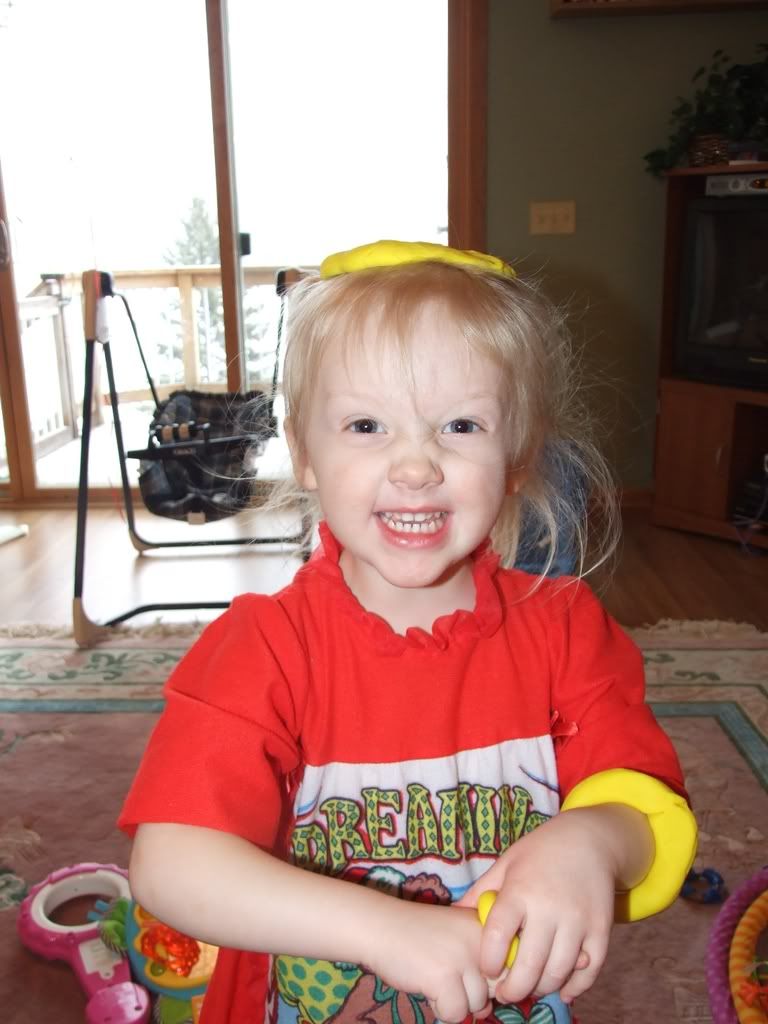 Cecelia showing off the hat, bracelet, and ring made out of playdoh.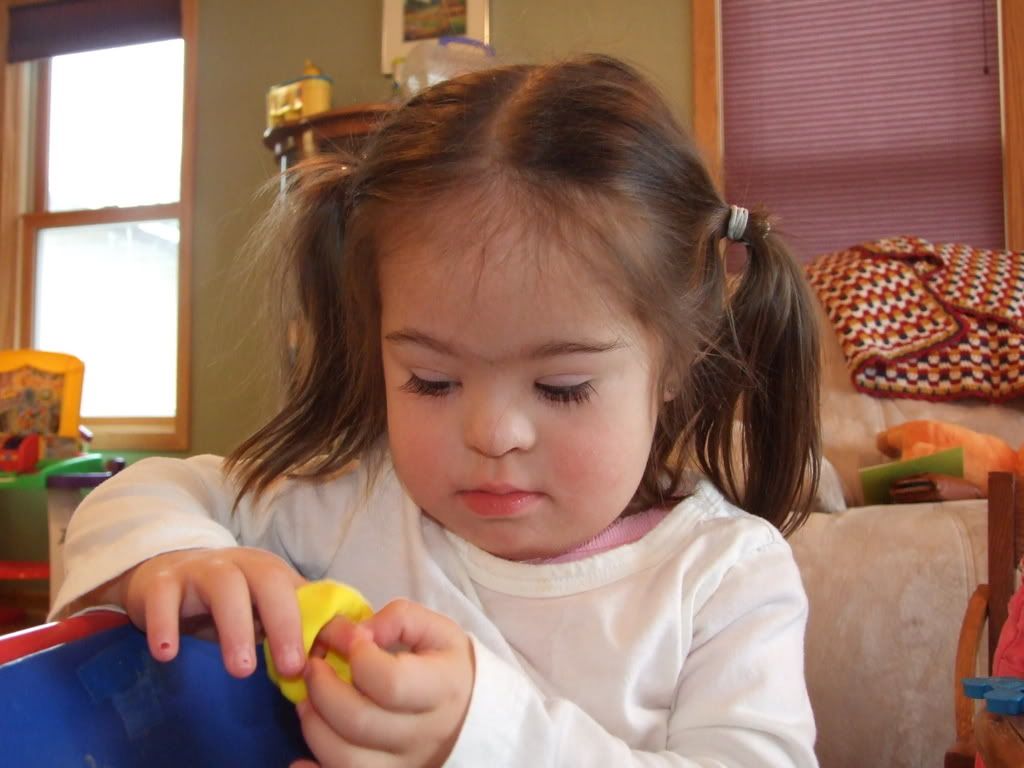 Isabella tries the ring.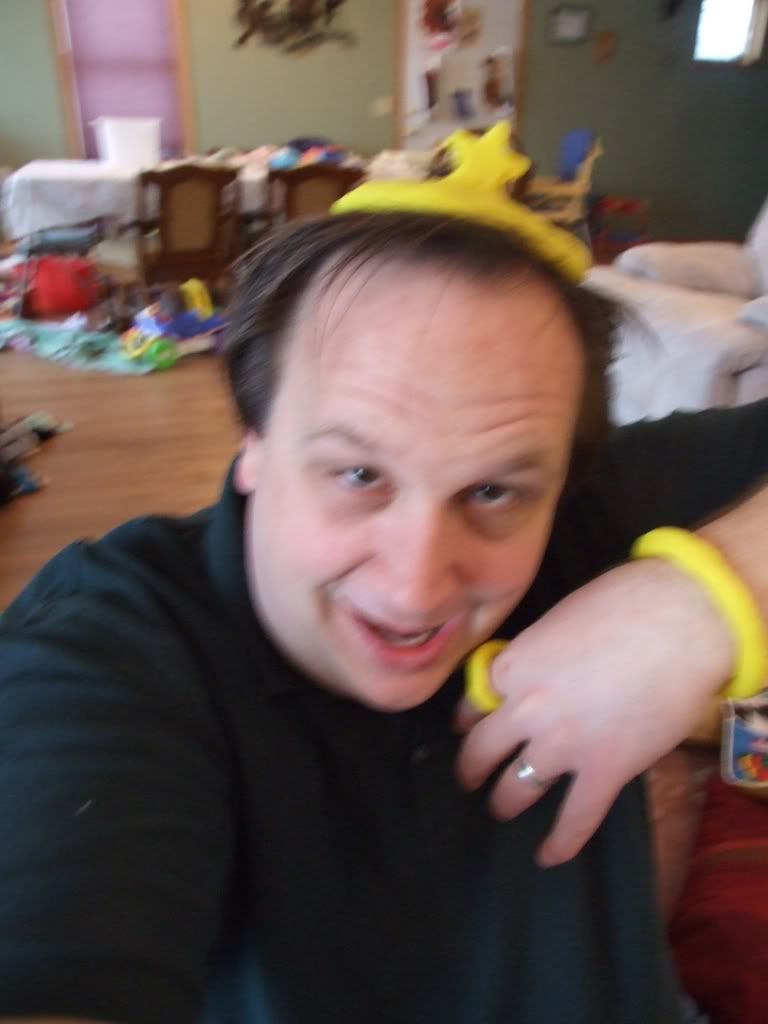 Showing off my own bling.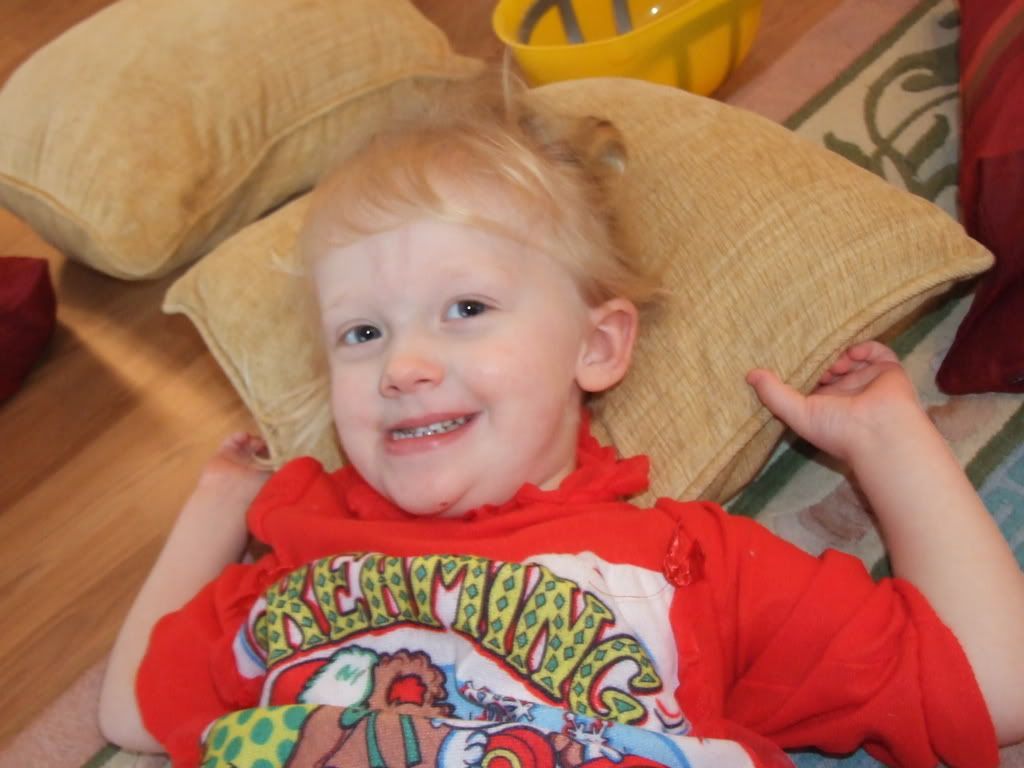 She was quite smiley today!

Here's a fun video of what happened during February.





Comments:
I found this site using [url=http://google.com]google.com[/url] And i want to thank you for your work. You have done really very good site. Great work, great site! Thank you!
Sorry for offtopic
Post a Comment
Subscribe to Post Comments [Atom]
<< Home
Subscribe to Posts [Atom]