Tuesday, February 03, 2009
Emotions run the gamut at Basso!
We had a lot of excitement at Basso the last couple days. First off, I was very very proud of the pony tails I did on the girls yesterday.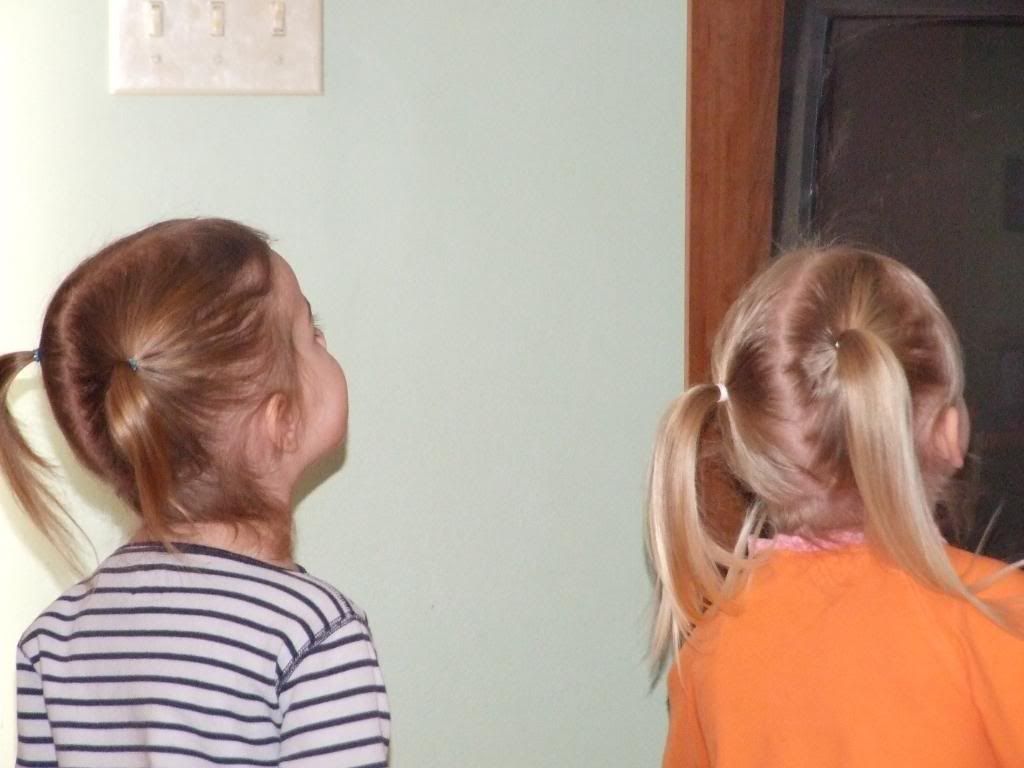 Then we had the puppet theater set up, and had happy puppet shows all day!




Then we found the Goldy gopher ball, and took turns, passing the ball around. What fun it is to share!




Baby Josh and Cecelia wrestle a bit, Josh LOVES this!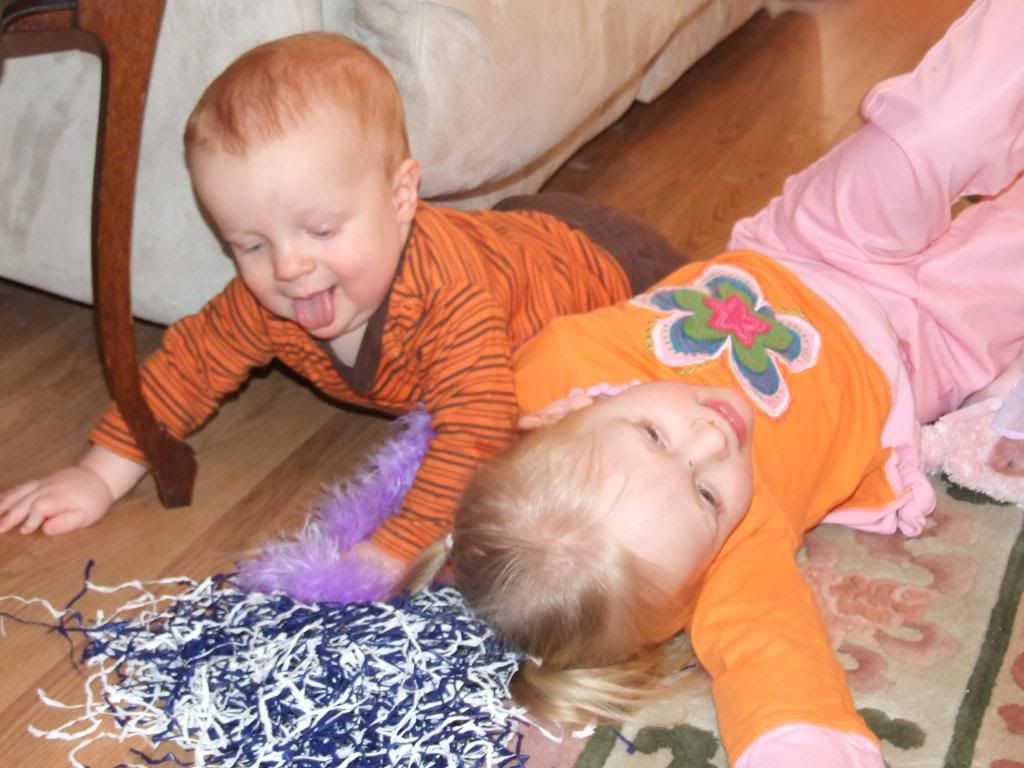 For some reason, Josh has really enjoyed pulling this purple boa along with him where ever he goes... kinda reminiscent of our former wrestler governor.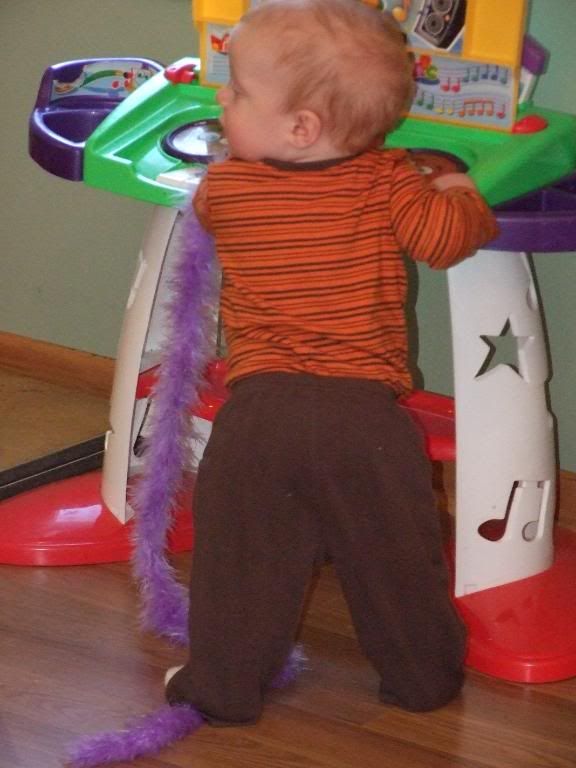 Kendall gets bonked on the head with the Goldy gopher ball, and does a great poor me, I got hit with the ball act, so she acts real sad.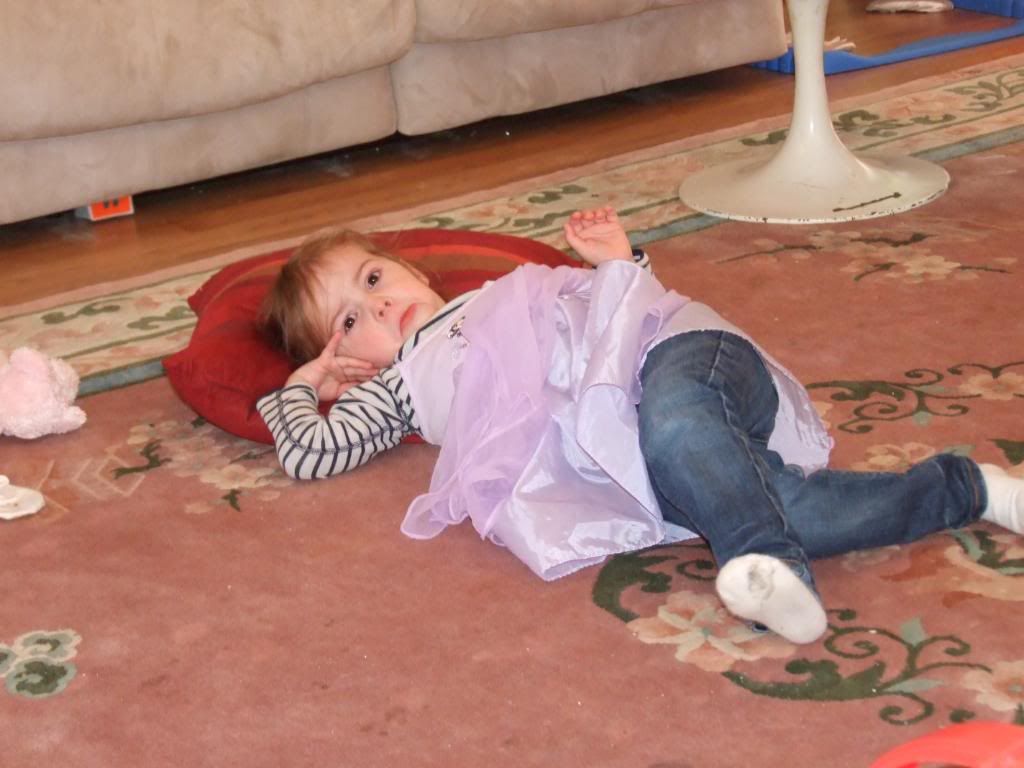 Cecelia, not to be outdone, also pulls a poor me, I got hit by the ball (though I really didn't) act. Not quite as convincing as Kendall, but she's working on it.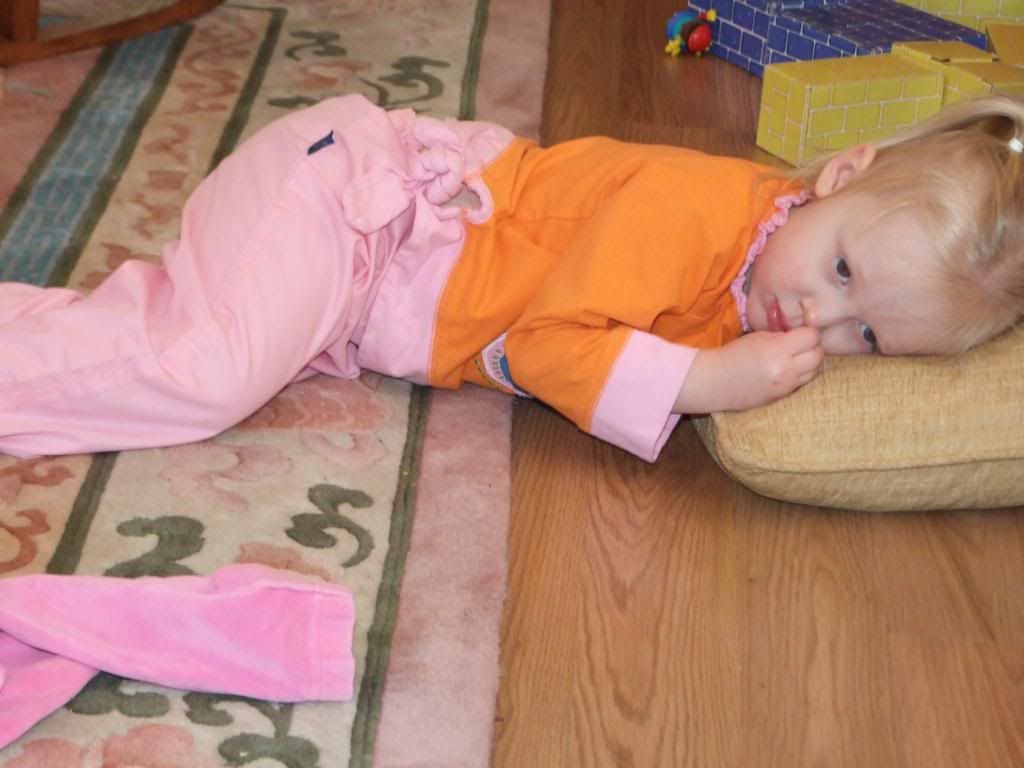 Here's baby Josh and that Boa!




The big excitement today was painting!




After carefully giving instructions, I let Cecelia paint.




She's called this "Happy!"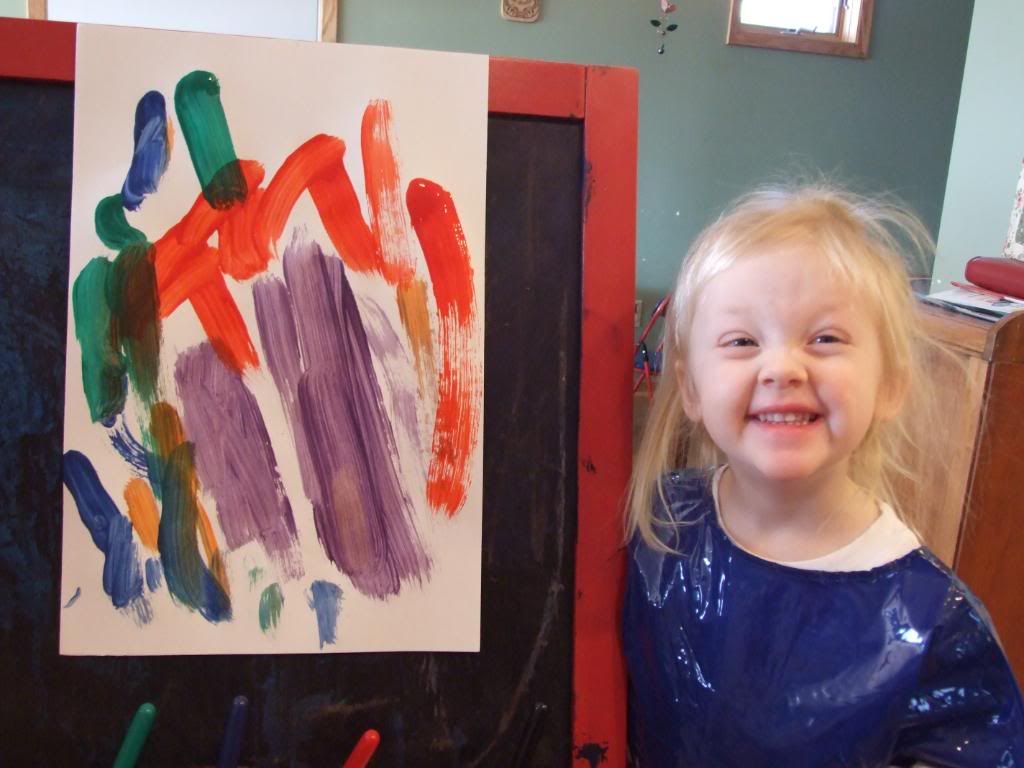 Then Kendall takes a turn...




She calls this "Really Happy!"




I took my turn, I call this "Scary monster under the sun"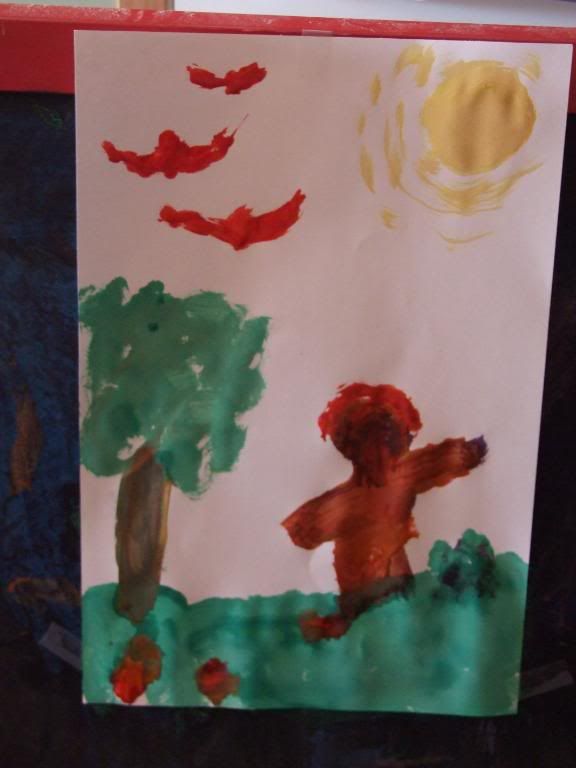 Josh and Isaiah play nice this morning.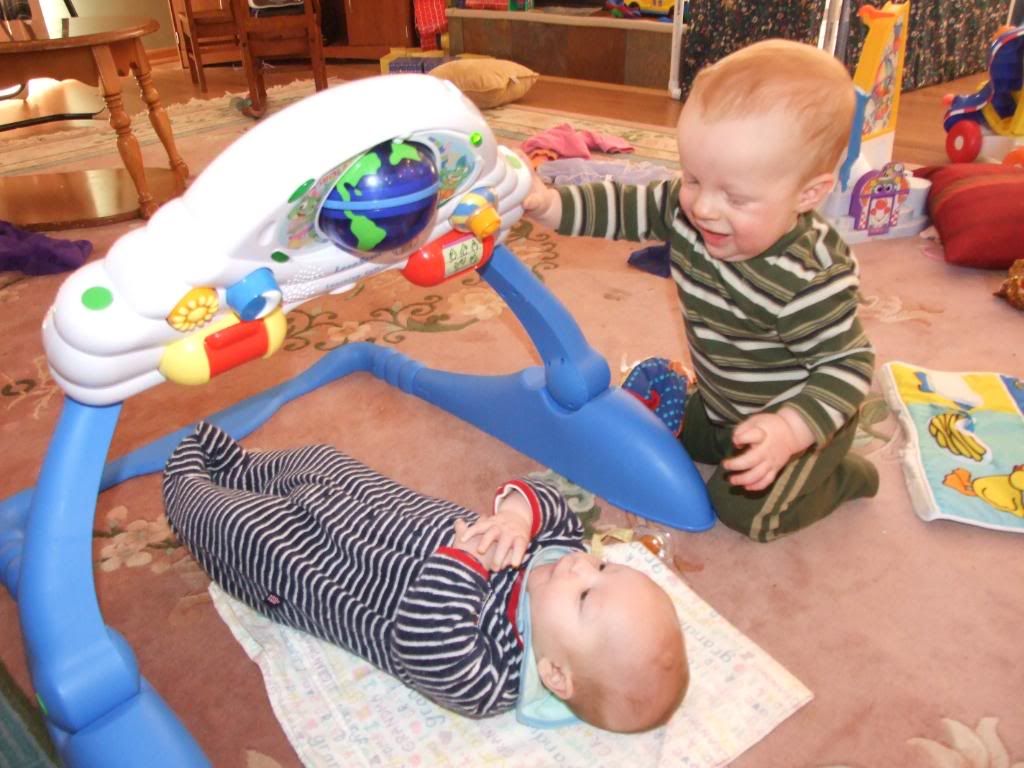 Cecelia joins the fun.




Hey, what's Isabella doing with that purple boa?!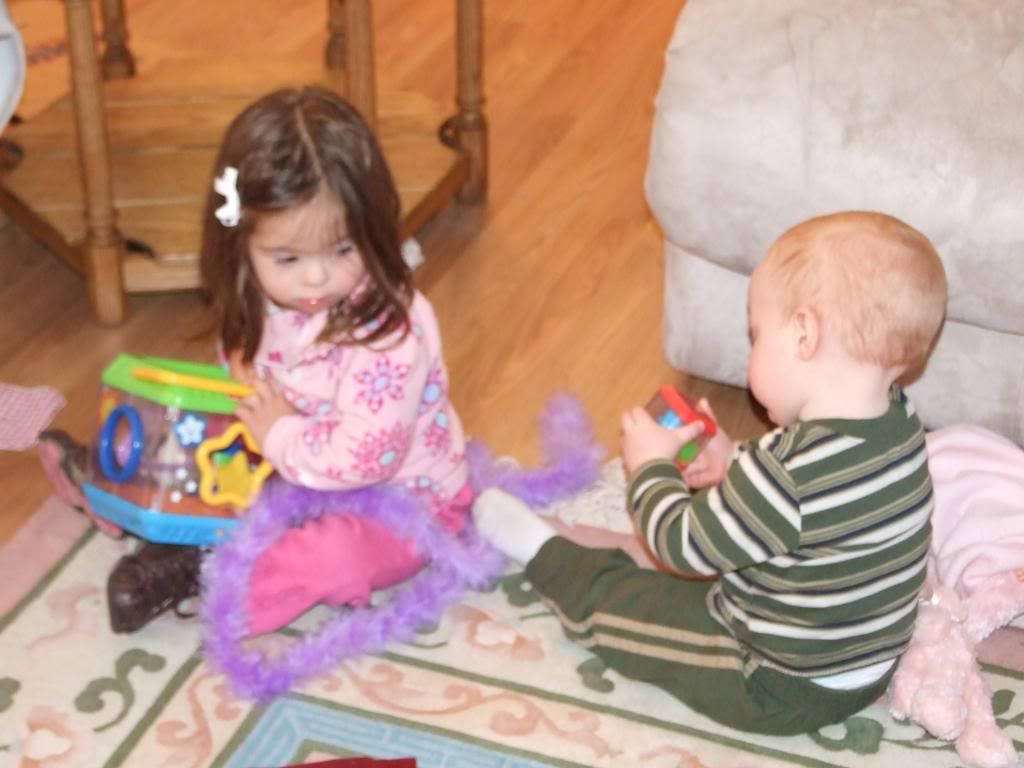 Comments:
Hi, George and gang--Kendall does a GREAT owie act, huh? lol
Since you posted a while ago about the capital, I thought of you when I got this in my email--
http://www.mnhs.org/newsletters/historymatters/2009/February.htm
Free tours of the place on the 16th-ya never know, it might work out.
BTW, thanks for all the pictures!!
Kendalls Gramma,
Marlys
трах порно видео
порно без рекламы
порно видео смотреть халява
порно кристиной агилерой
трахают ученицу
жена хочет секса
бесплатное зрелое порно фото
порно фото пышные формы
порно avi бесплатно
бесплатное смотреть порно видео
Post a Comment
Subscribe to Post Comments [Atom]
<< Home
Subscribe to Posts [Atom]