Friday, February 20, 2009
Basso action
What we've been up to lately...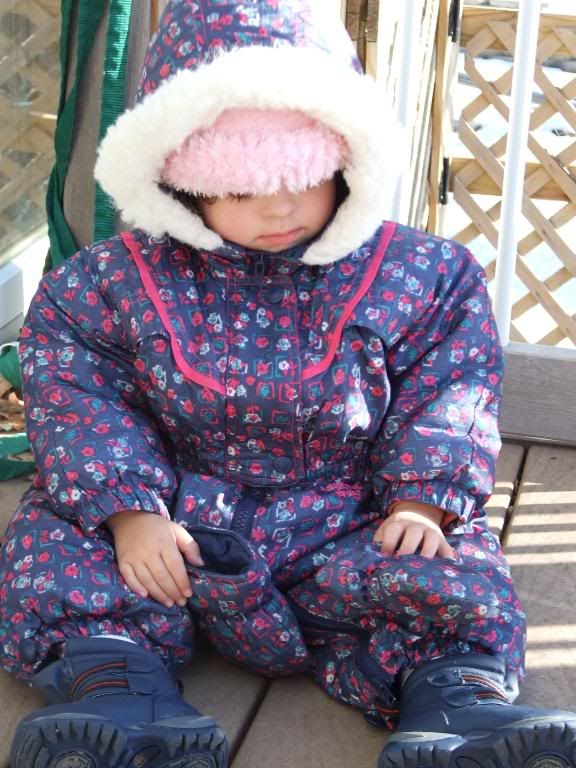 Isabella comes out for a while, though I couldn't tell if she was enjoying herself or not.




Kendall wanted to go outside, but didn't want to wear mittens, for fear of losing the band-aid on her finger. So she wallows in misery while a couple other kids enjoy going on the deck.




Isabella did walk around a bit.




Kendall still musing over her band-aid decision.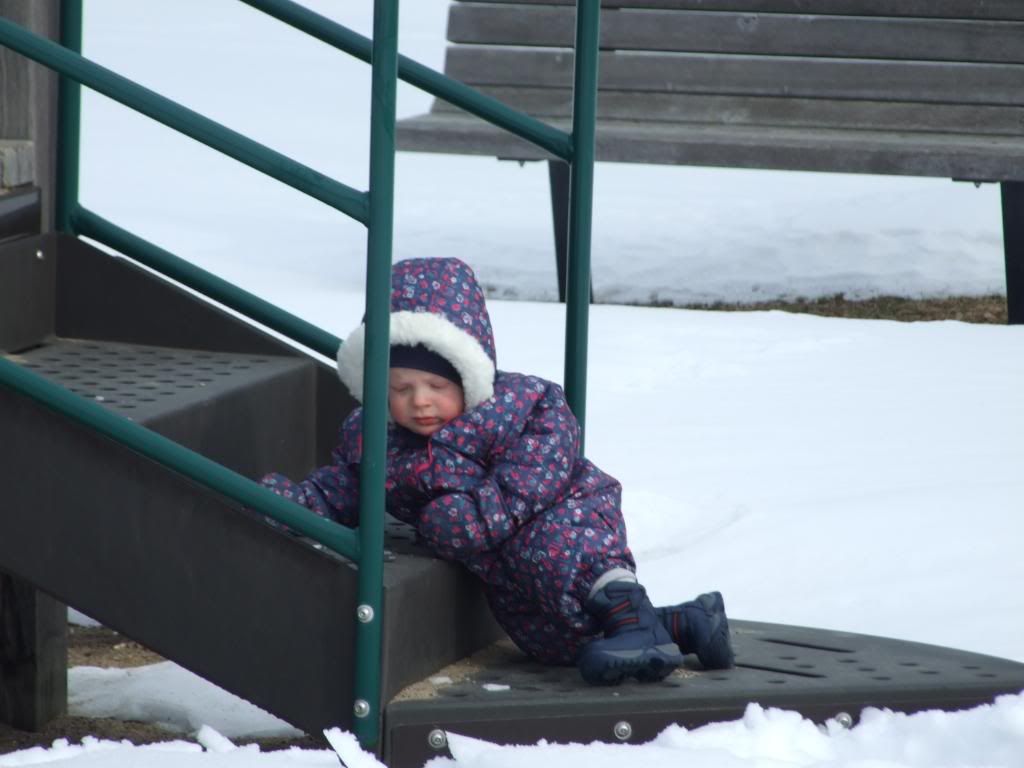 Out at the park with snow. I put Josh at the bottom of the stairs, but he wasn't motivated to move.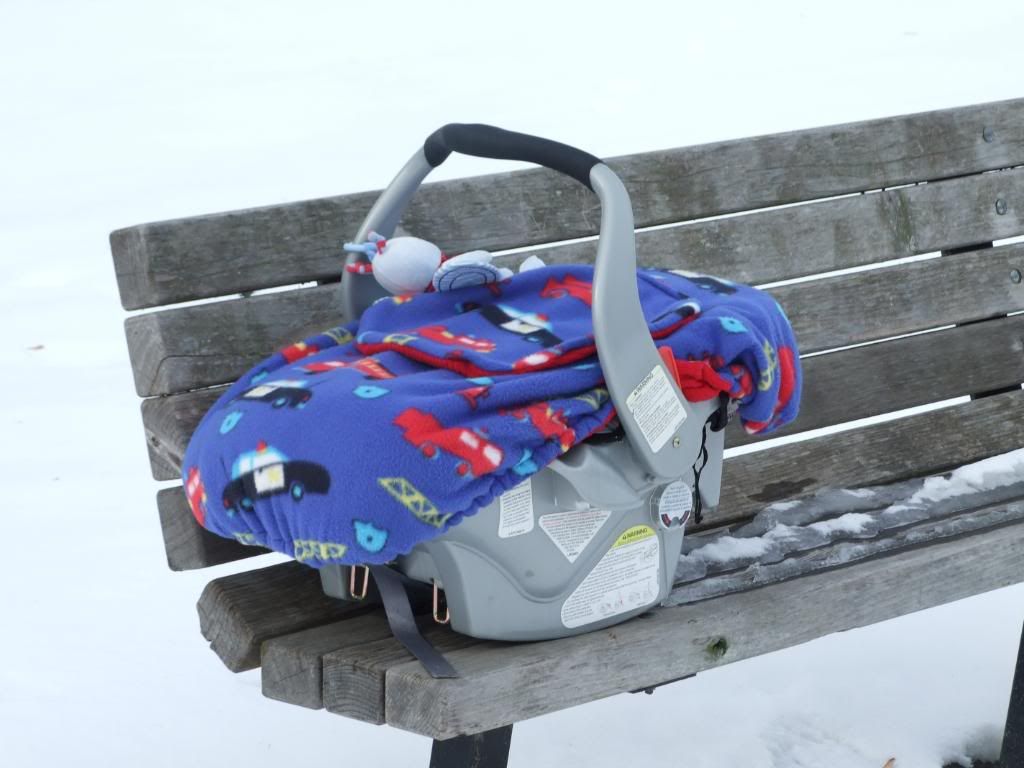 Baby Isaiah stayed nice and warm in the car seat, where he was finally sleeping!




The snow aids Kendall's attempt on the swing.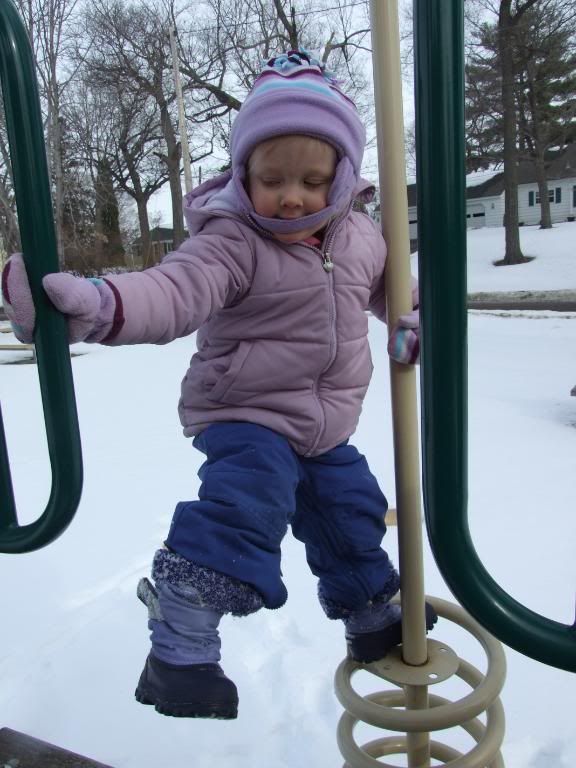 Cecelia shows off her climbing skills with boots on.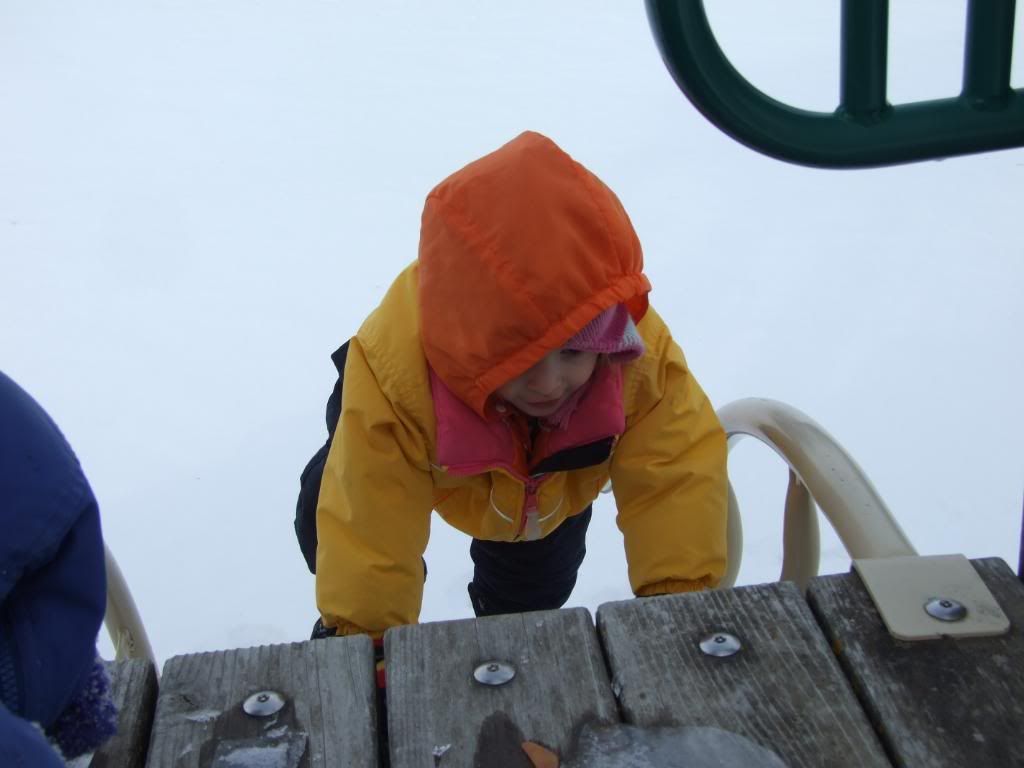 Kendall scales the playground.




Cecelia takes the slide.




Kendall was frustrated walking through the snow. It was crunchy, and her foot got stuck frequently. "Stop it." she would tell the snow every time.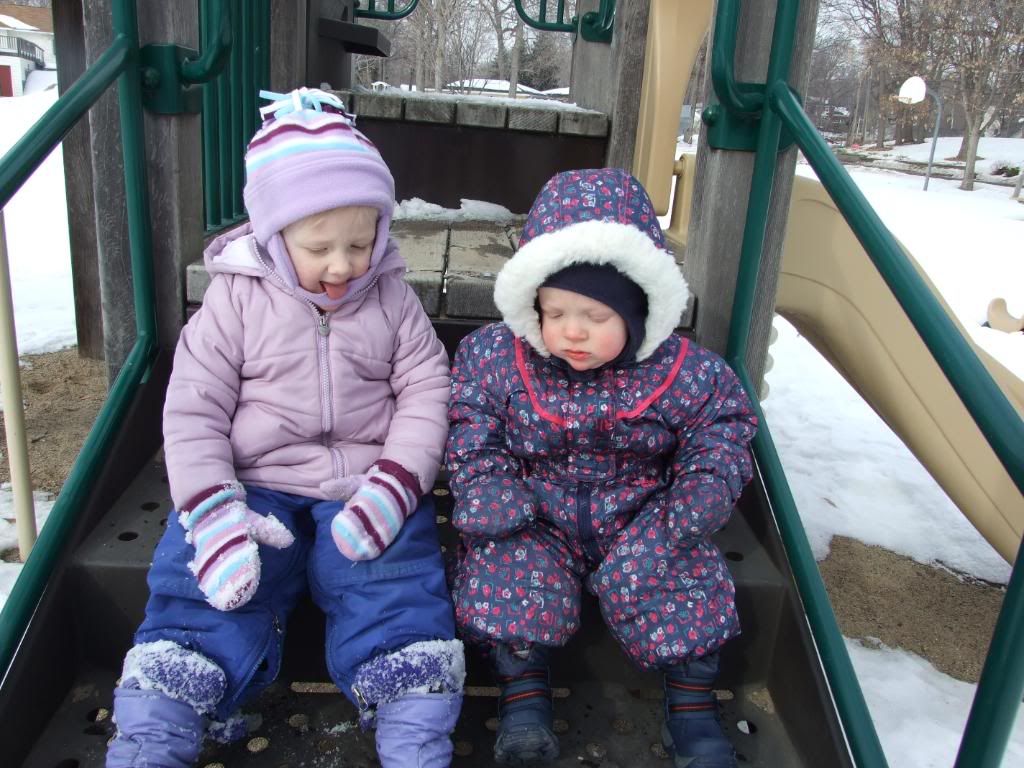 Cecelia visits with Josh, trying to encourage him to climb the stairs.




It's warmed up, so some of the snow melted the next week. I took the kids to the park, where Cecelia and Kendall found a bucket and shovel left over from the fall.




It was colder than I thought, so I kept Baby Josh close to me this time.




Maeve finding some snow to stand on.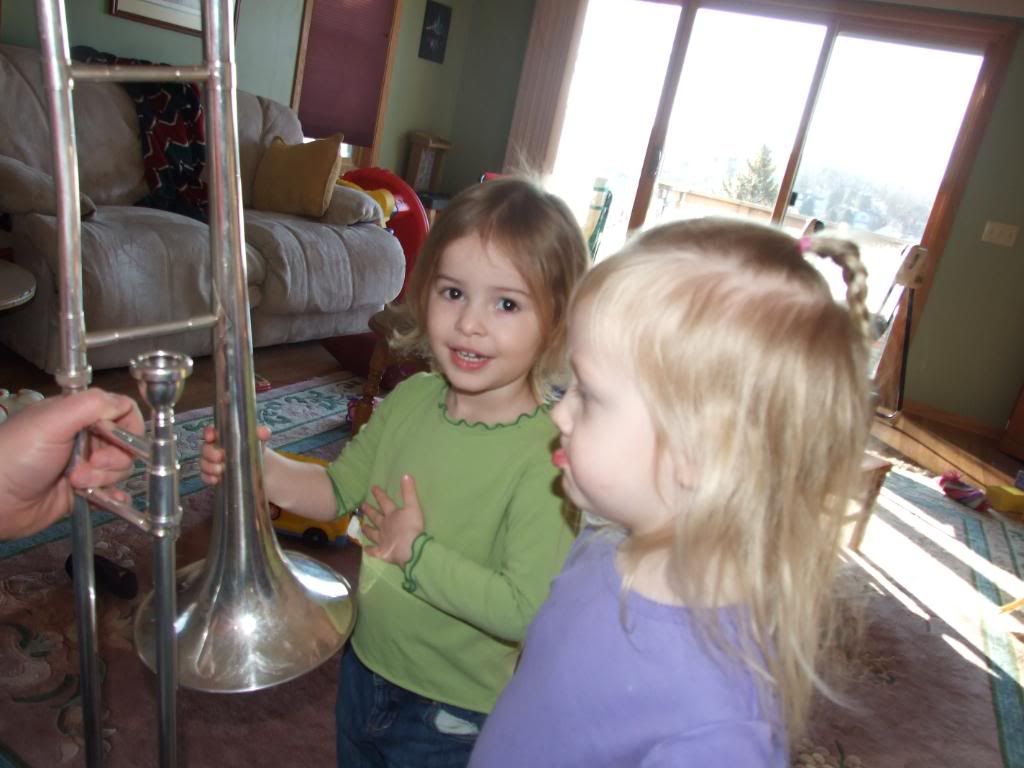 The other day I pulled the trombone out to show the girls.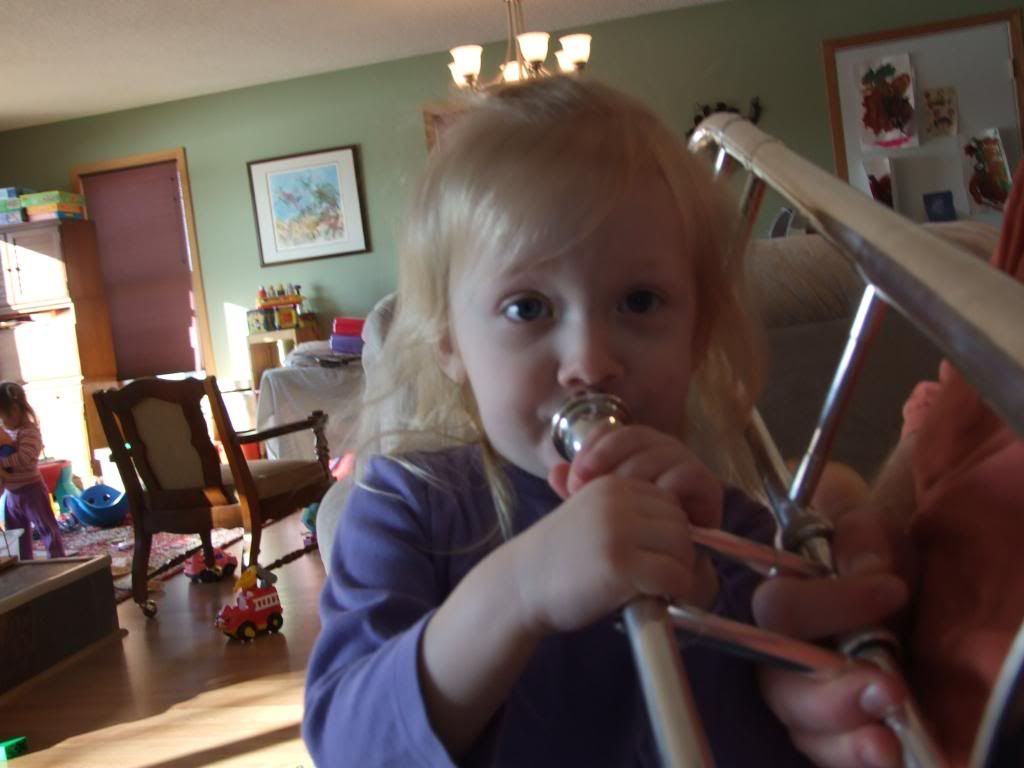 Cecelia plays a bit.



Kendall does too.




Josh doesn't know what to make of it.




The girls playing with play-doh.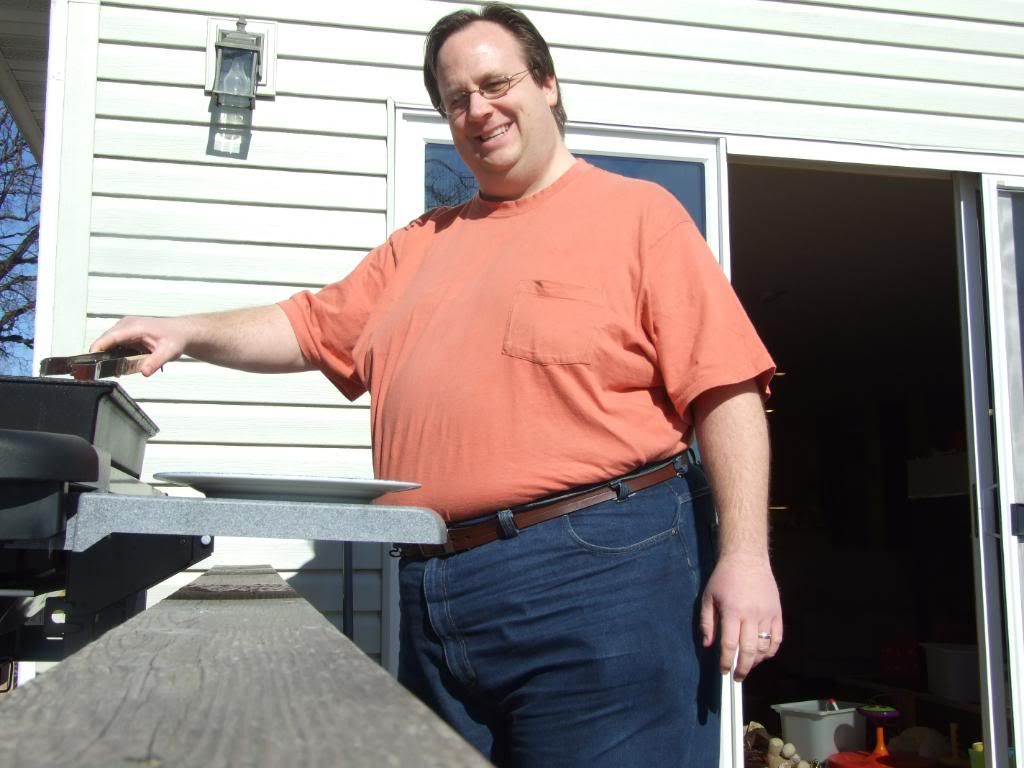 How many other day care providers grill up hotdogs for the kids at lunch?




The girls playing nicely. Notice Kendall brushing her hair.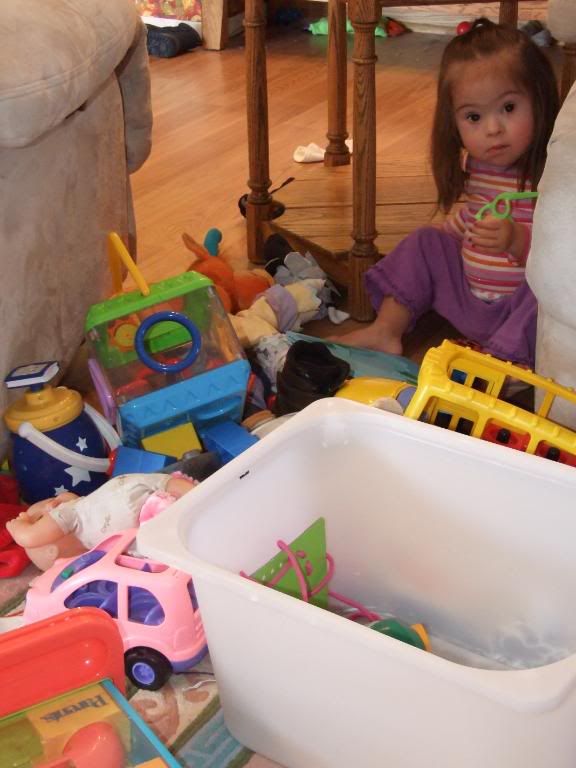 Maeve was bringing all the toys she could to Isabella for some reason.




They laugh at me as I suggest they put the toys back.




Kendall keeps working on her hair for some reason.




Now Kendall attempts to brush Cecelia's hair.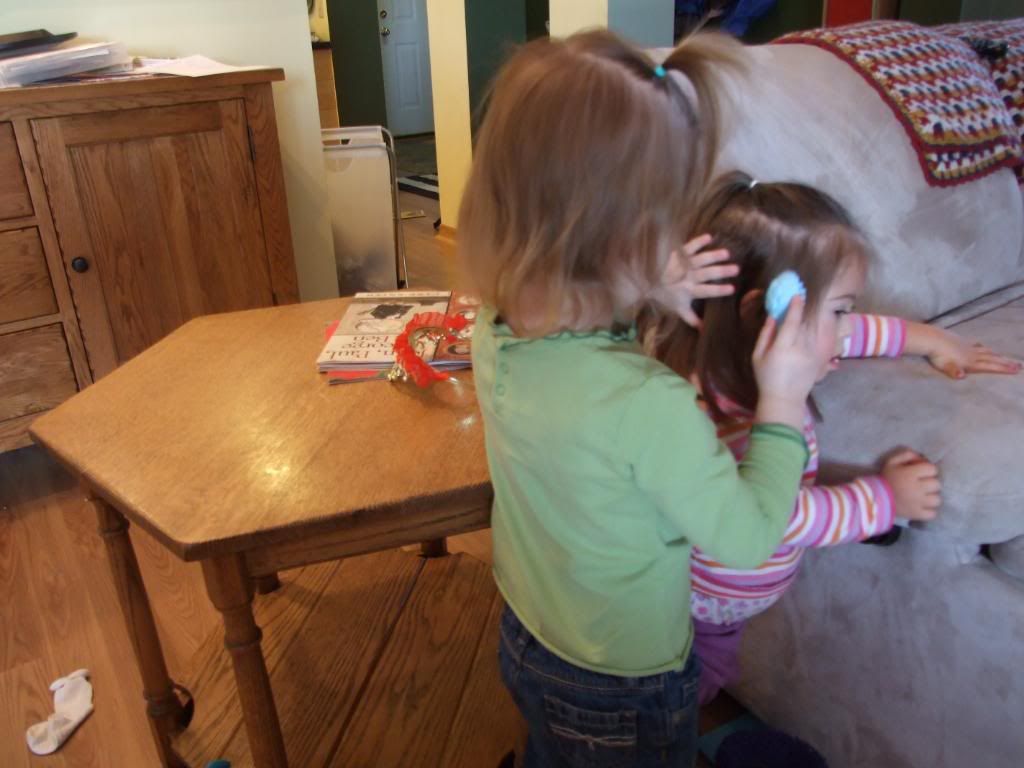 What the heck, let's brush Isabella's hair too!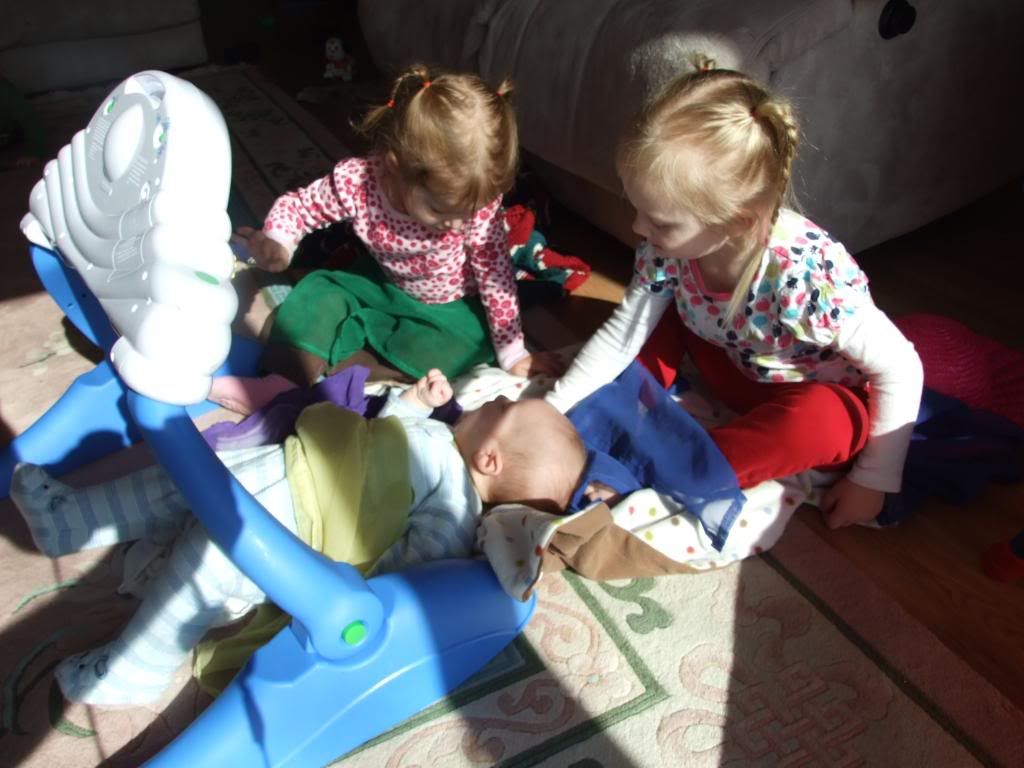 The girls play nice with Isaiah.




Isaiah was crying, so tried putting him in the saucer... he didn't seem impressed.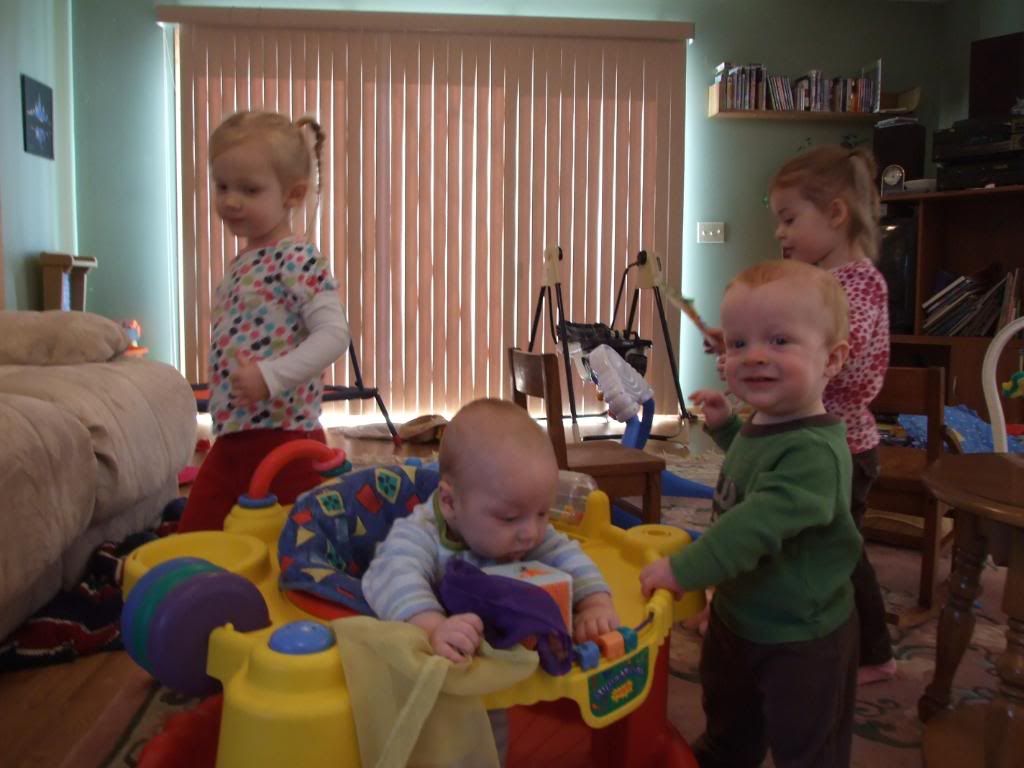 Baby Josh says, "Hey, I'm the big kid now!"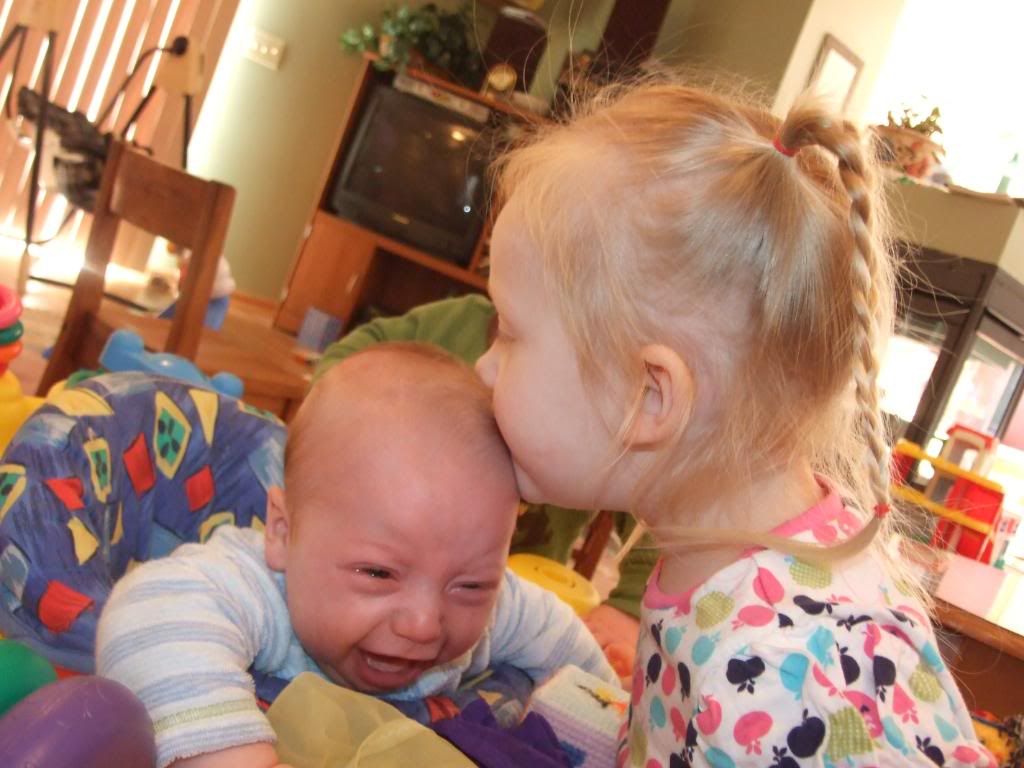 Cecelia tries to help Isaiah feel better.




Soon to be a walker! Stood like this for for nearly a minute!


Subscribe to Posts [Atom]