Sunday, January 18, 2009
The Linkert weekend
Our weekend started a bit early for the Maeve, Cecelia, and I as we found ourselves alone on Friday, and we headed to the Minnesota state capitol for near repeat visit we did
2 years ago
.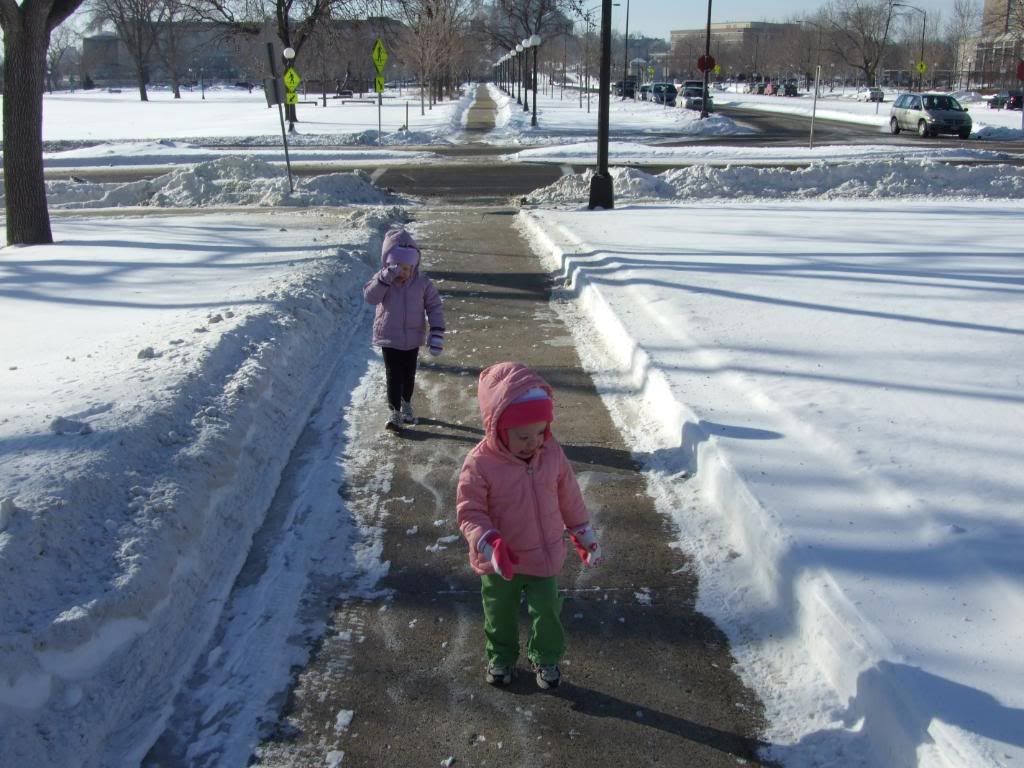 I parked as close as I could, as it was very cold. But it was still a bit of a walk.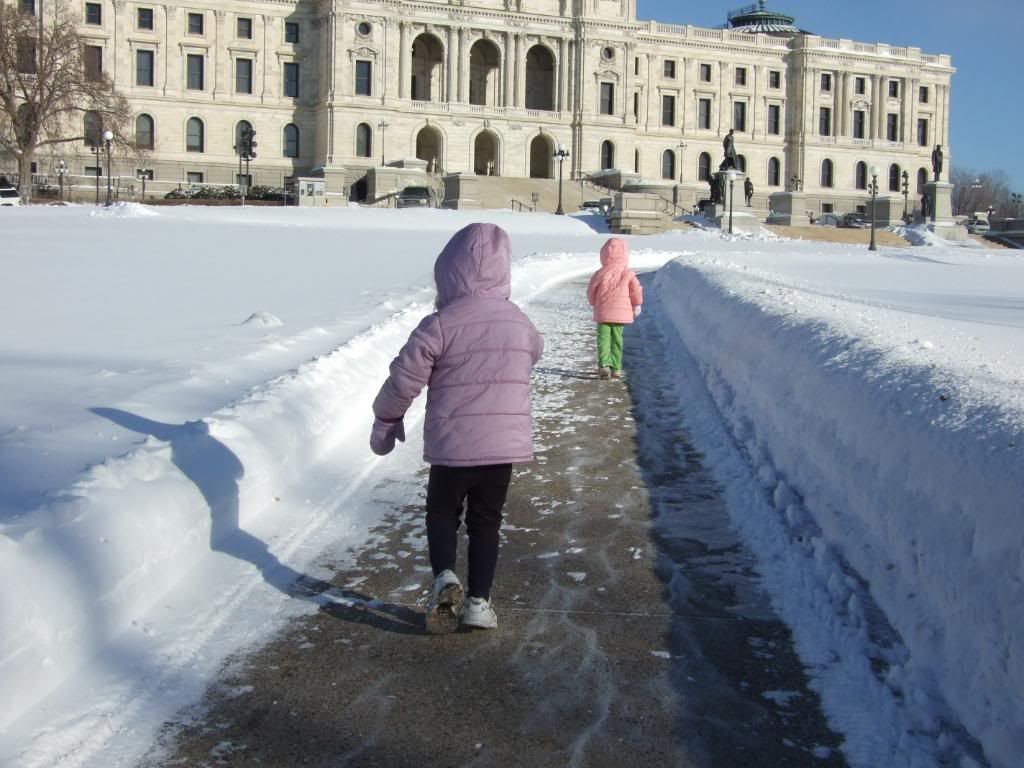 The girls did great though, and were following directions really well.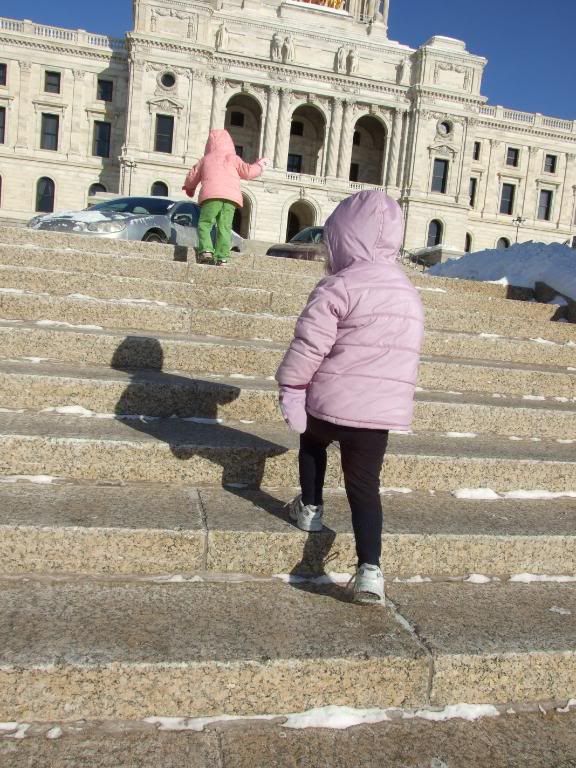 Lots of steps to get up there.




The girls really impressed me with the way they handled the stairs, and the cold.




We're finally inside!




First to the rotunda.




"No Cecelia, you can't walk on the star."




More stairs inside.




Looking down on the rotunda. "No climbing Cecelia!"




Watching some meeting from the House galley. The building was very quiet, as the Governor's State of the State was the day before, and it was the Friday before the MLK Holiday. We really had the place to ourselves.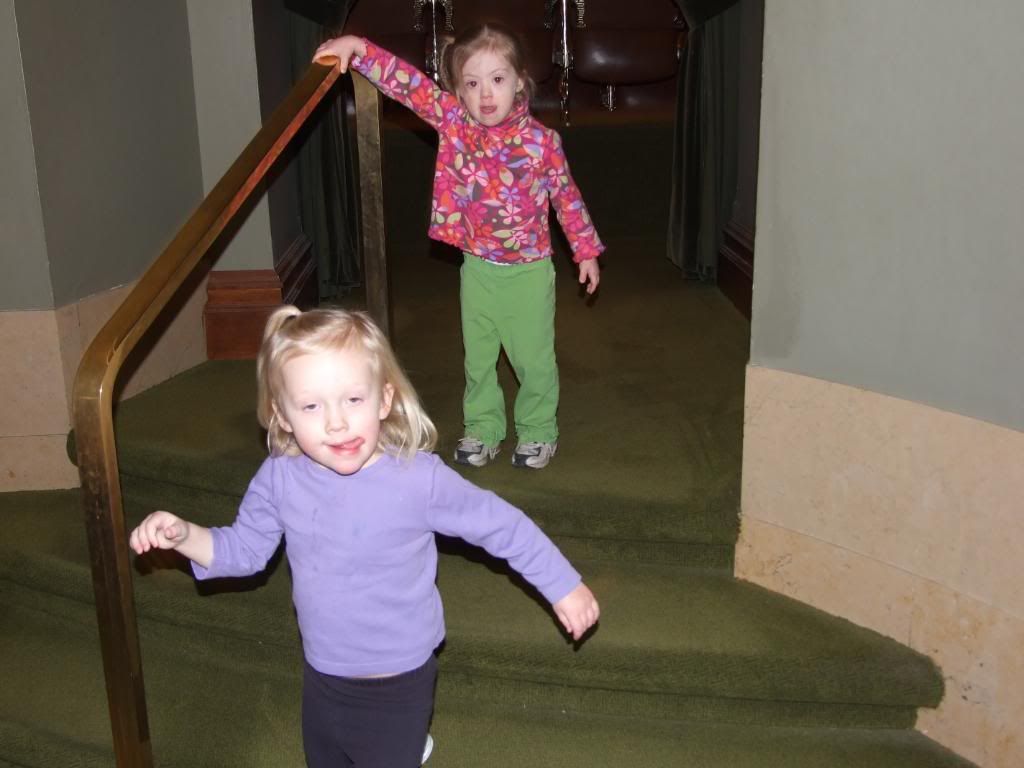 The girls had a lot of fun, and I really did. The state Capitol is a favorite place of mine, and I was so glad to take the girls there.




In the basement of the Capitol.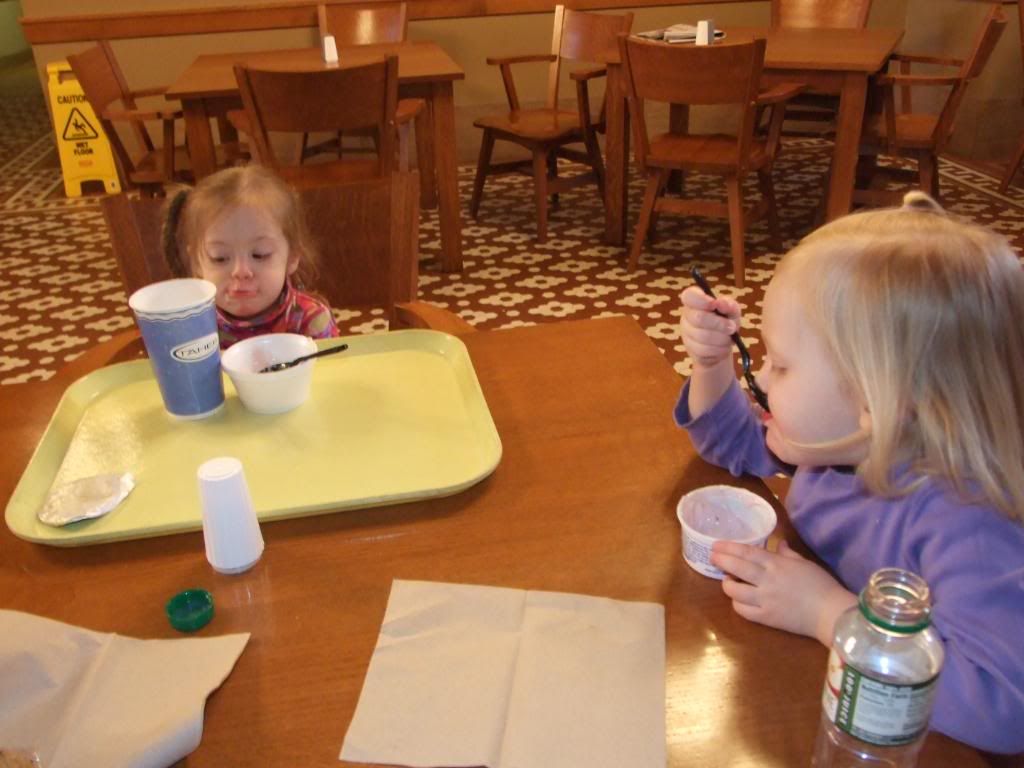 My favorite moment of the day, and so sorry I didn't get it on video. We sang "Ski-da-ra dink" as we waited for our cheeseburger. They were so cute I could've cried.




The meter was done, so we had to leave. Until next time!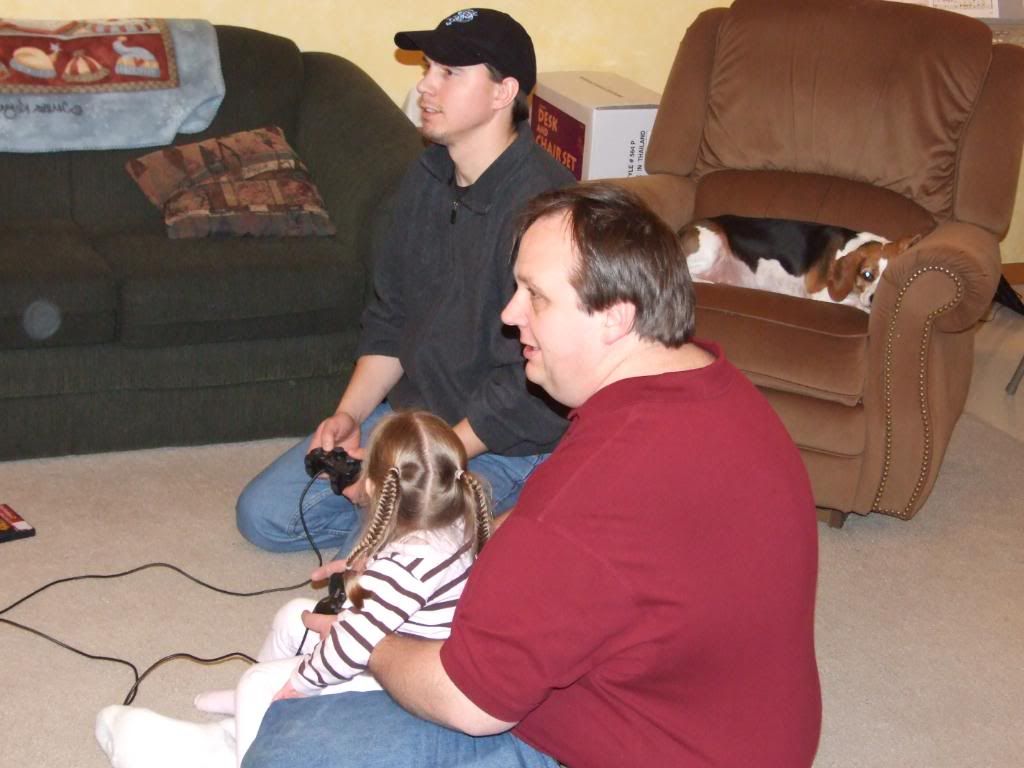 Saturday night, we visited the Dales. Chris and I raced podracers in Legos Star Wars.




Cecelia prepares for Rock Band.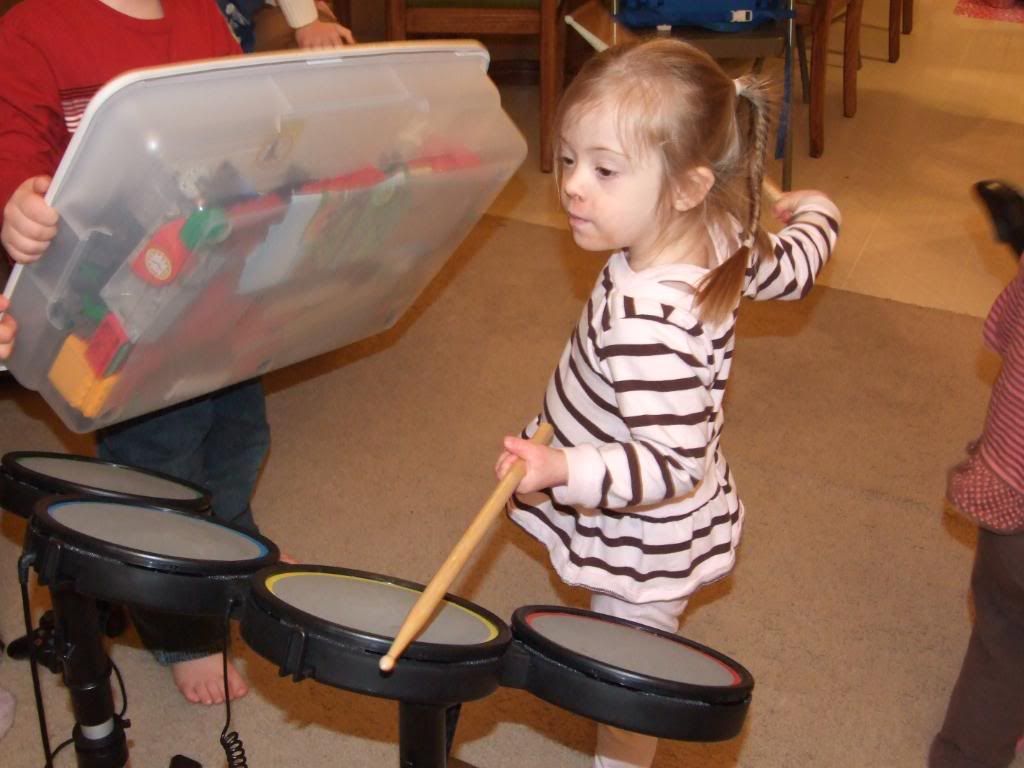 Maeve is too interested in playing percussion for my comfort...




I take my turn singing. (I rock)




Fortunately the Dales had plenty of toys to keep the kids busy.




Scott and Laura (newlyweds) sing Total Eclipse of the Heart.





Cecelia stikes a pose as Spiderman!




Sunday we had tickets to the Gopher women basketball game.




So the girls donned the Gopher cheerleader outfits. They were so cute of course, they ended up on the Jumbotron.




Friends watching the game.




Cecelia get's a little love from Gail.




We had a fun time! Oh, and the Gophers won.


Comments:
Wow! What a great time you guys had. The Dale house hold looks kid friendly. and the girls are darling in thier Gopher outfits.
Love you
Grandma Jo
Post a Comment
Subscribe to Post Comments [Atom]
<< Home
Subscribe to Posts [Atom]