Tuesday, January 06, 2009
Are the buses in the oven?
Cecelia, Kendall and I did some lacing today. Here we show off our handywork... (I did the gorilla).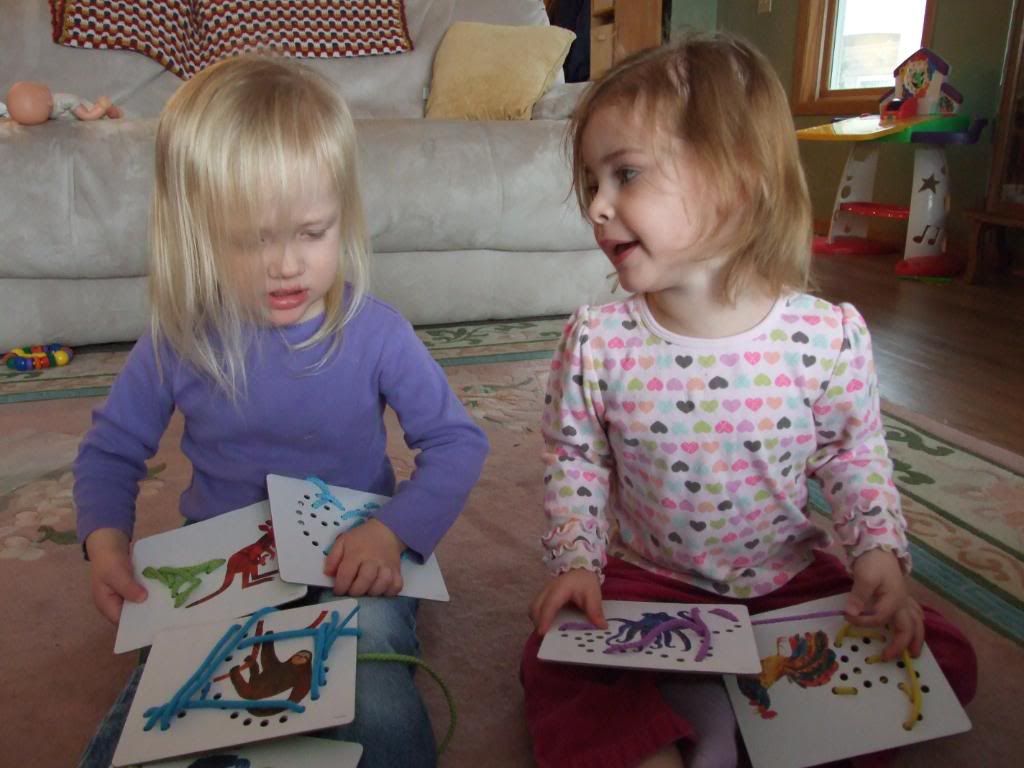 It's great when there are more kids, as they more easily entertain themselves. Here Kendall is reading to the kids.
At Basso, we're celebrating the
Year of Astronomy
... and colored some pictures. Here's Isabella's stars...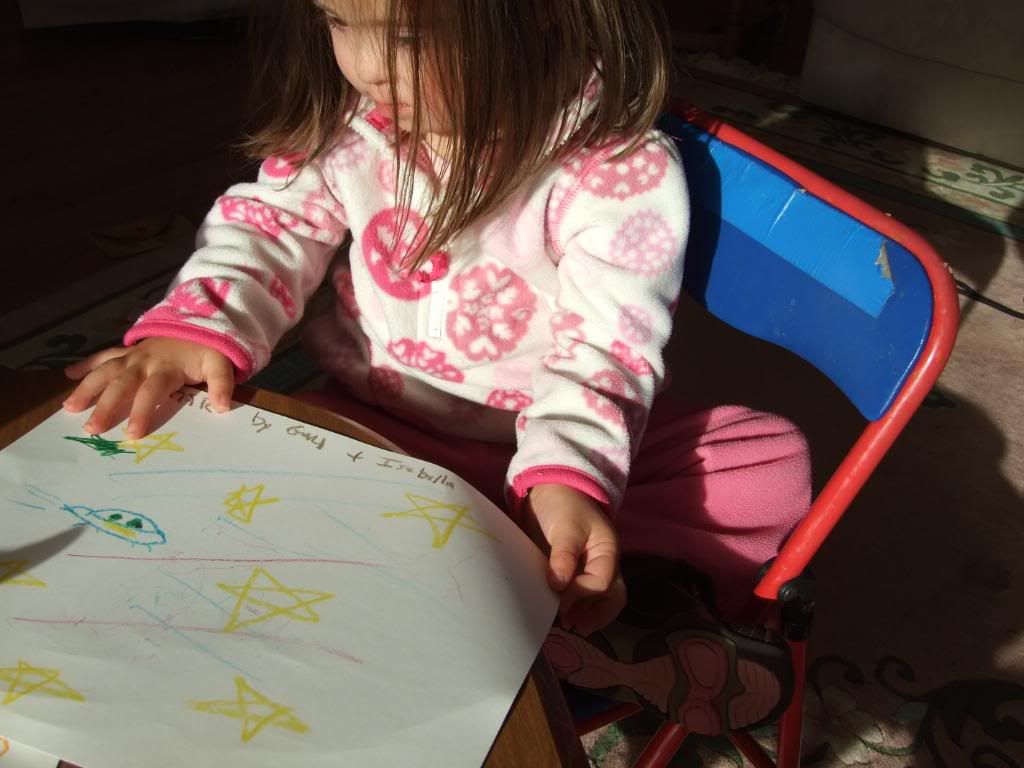 Kendall chose to color the Moon.
Cecelia colored the sun (which, as we talked about, is actually a star).
I left Josh half way through feeding to take care of someone's problem in the bathroom, and Cecelia decided she should try feeding him.
The girls decided to walk around with their shoes on their hands today.
This was actually a couple weeks ago, and thought it was funny. Kendall decided to put the toy buses into the toy oven. So now around here, whenever things start going crazy, we ask, "Well, are the buses in the oven?" just to check how crazy things are. So that's the new catch phrase, start spreading it around!
Subscribe to Posts [Atom]