Thursday, January 08, 2009
Action at Basso in the New Year
The fun continues...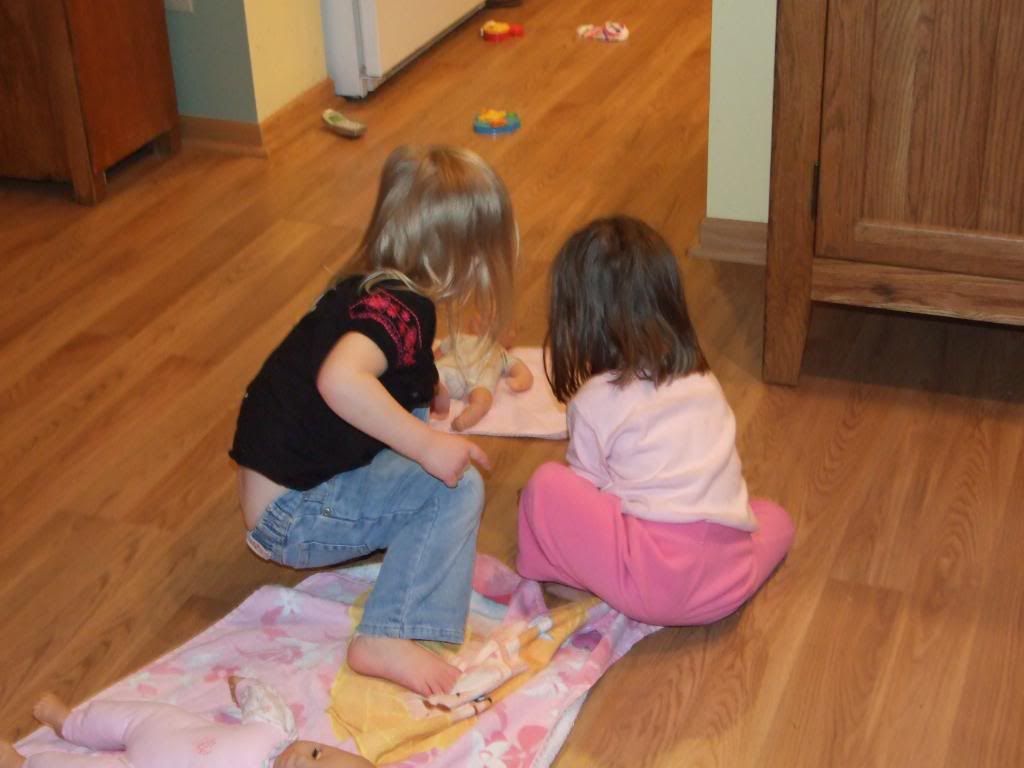 Isabella been getting much more social in her time here. She and Cecelia are playing with a baby doll together.
Josh takes a bite out of Curious George's head.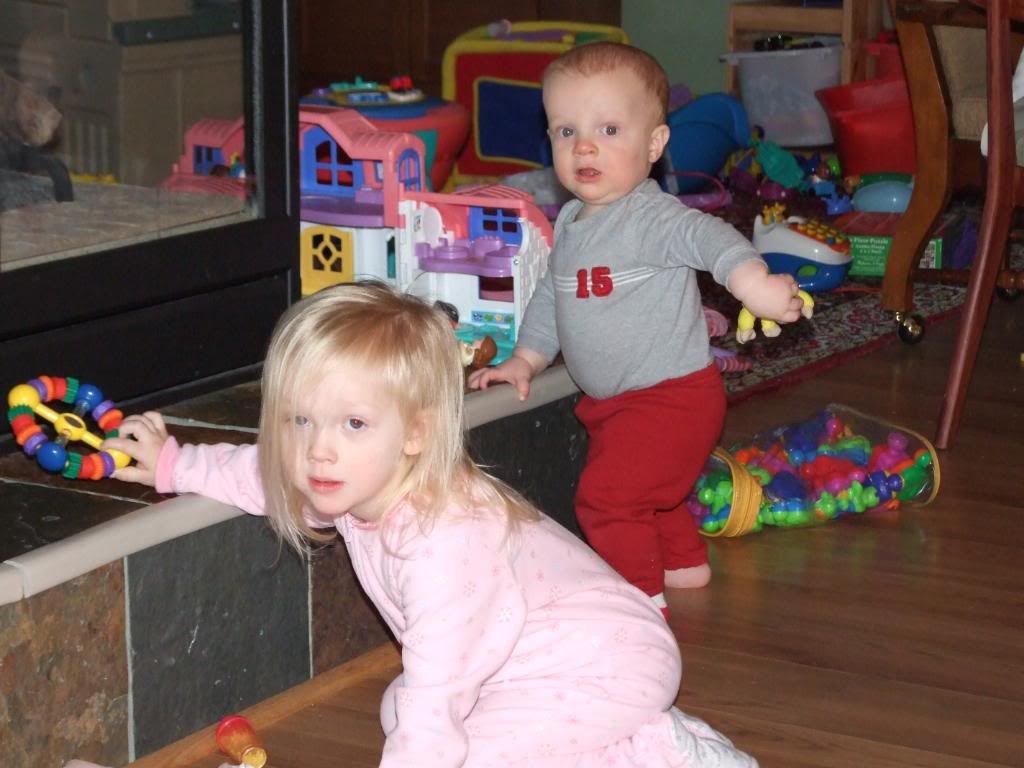 Cecelia joins the fun.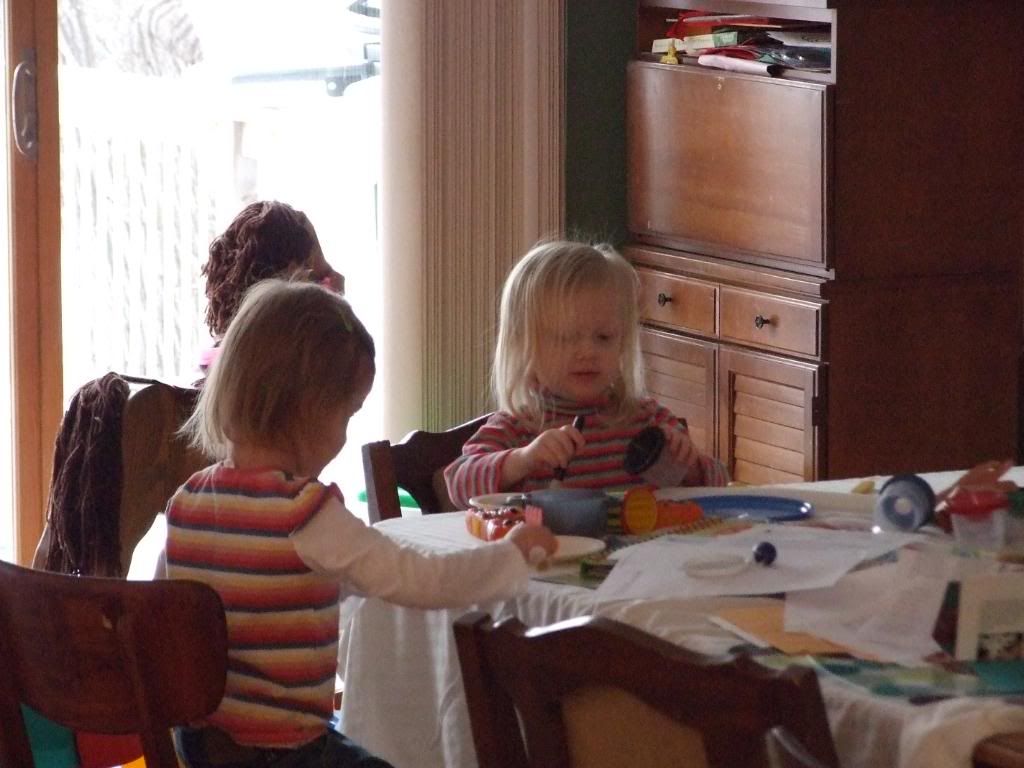 Cecelia and Kendall make a meal together. It's been fun to watch their imaginary play grow so much these last couple months!
Princesses for a while.
More princesses. Isabella is finally starting to walk about our home.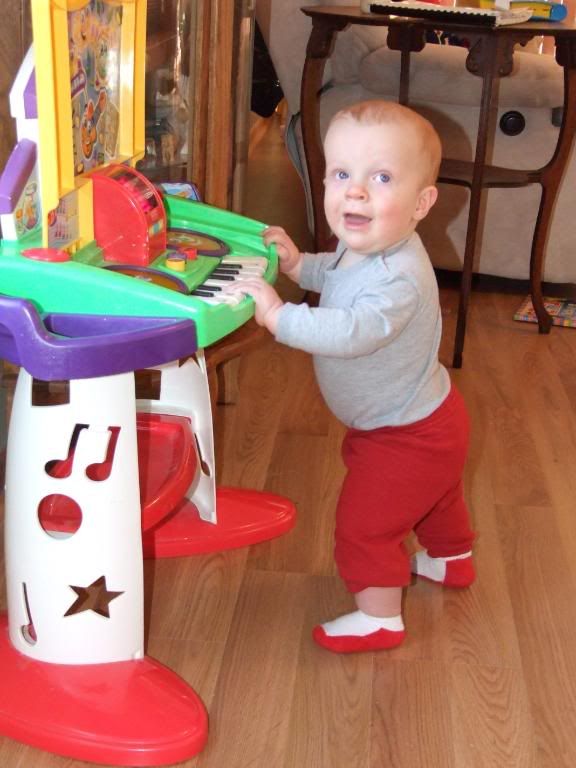 Josh prepares for his performance. "For my next piece..."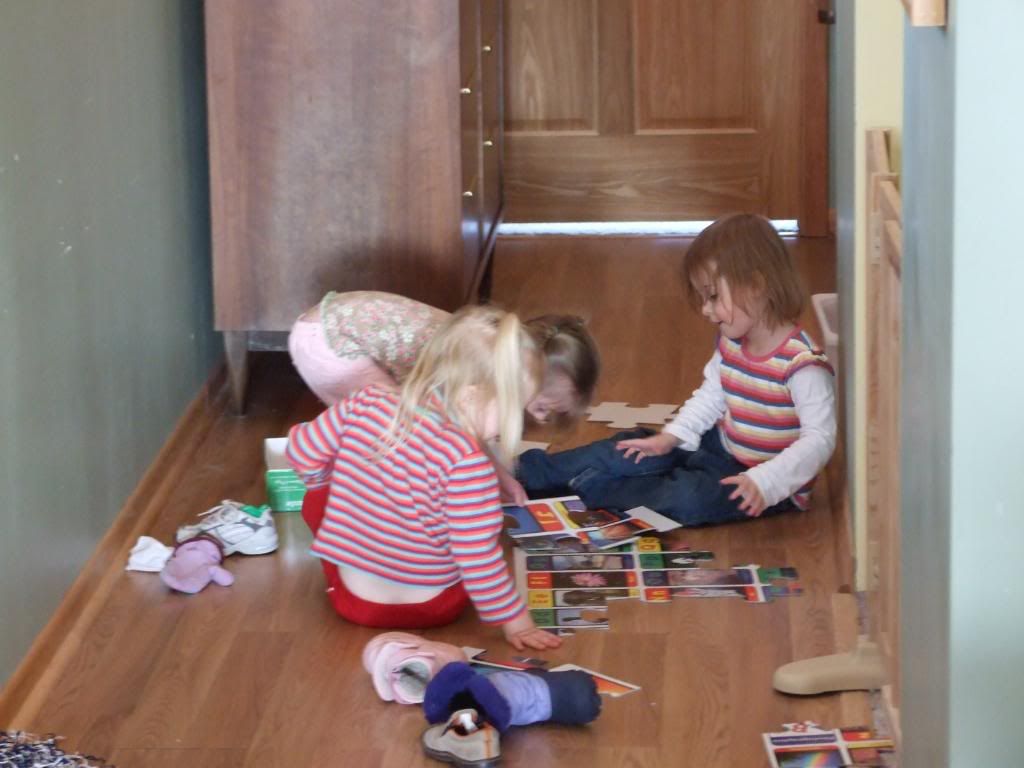 The kids spontaneously start working on a puzzle together... they didn't finish it, but was cool to see them work together.
Josh and Isabella play.
Maeve's finally learning her letters. She's does real well on the letter game you can see her playing here.
Josh asks... Is there any snack for me?!
Subscribe to Posts [Atom]