Monday, December 29, 2008
Christmas time at the Linkert household
Finally get a moment to post some pics...
We went to the Holidazzle parade before Christmas with the Mohns. If you don't know what the holidazzle is, consider yourself lucky. It's standing outside in the cold waiting for lighted floats by by... along with a lighted marching band, and lighted choir. It's quite a sight.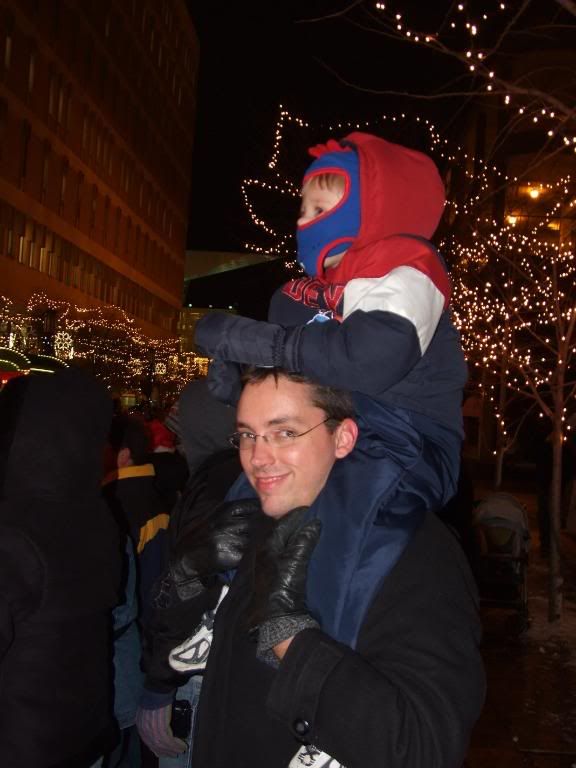 Soren takes a gander on his dad's shoulders.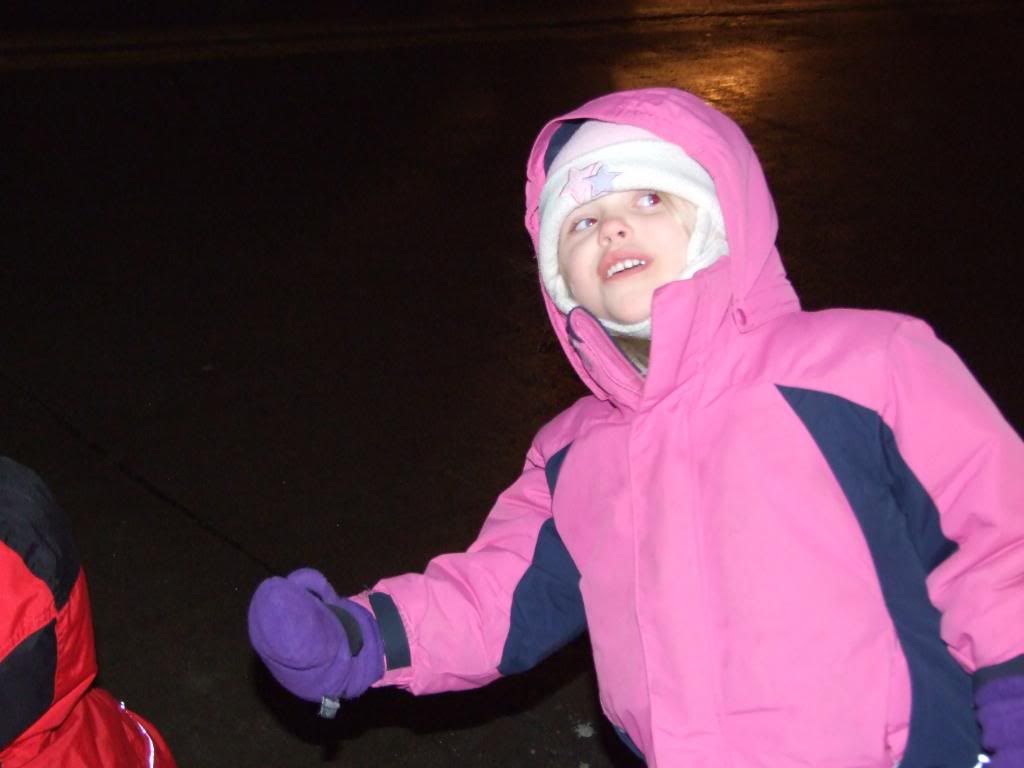 Anika waits in anticpation.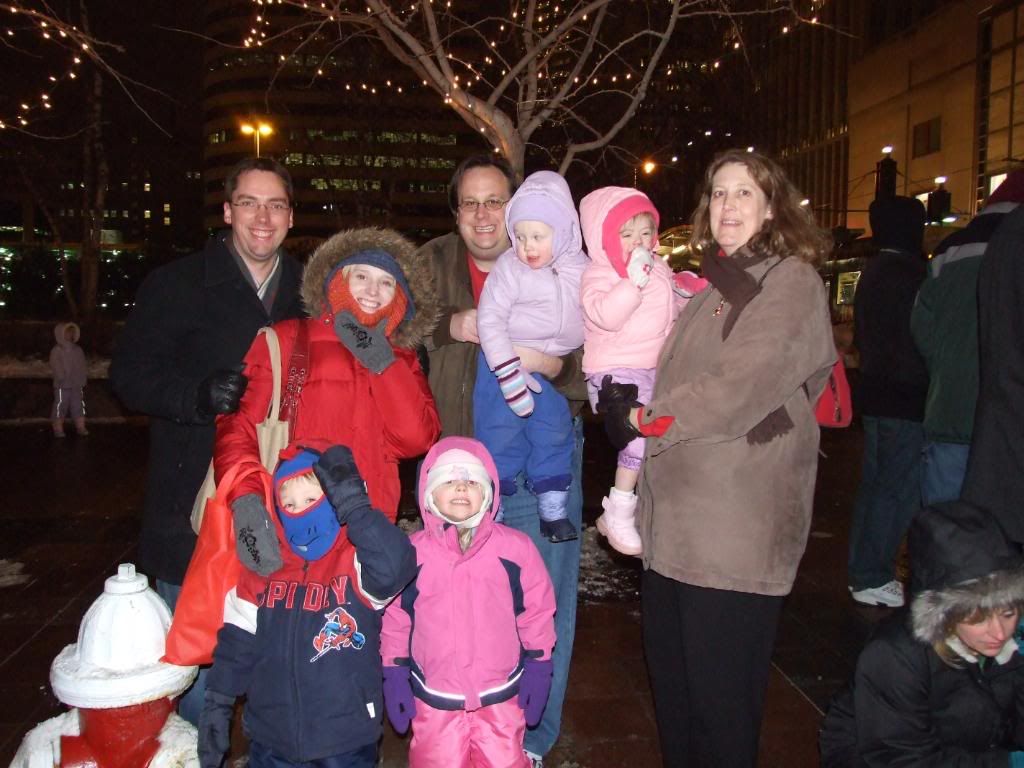 All of us huddling to stay warm.
This is back at the garage as we wait for the cars.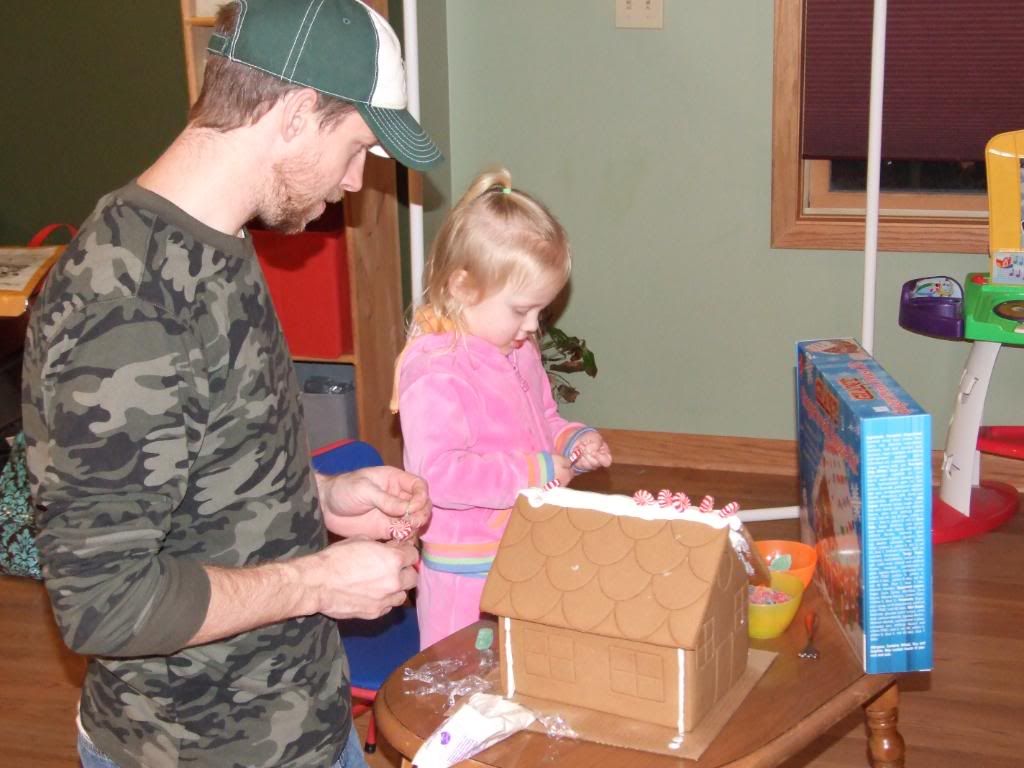 While Janet and I took in a show, the Biehls watched the kids, and put together the gingerbread house.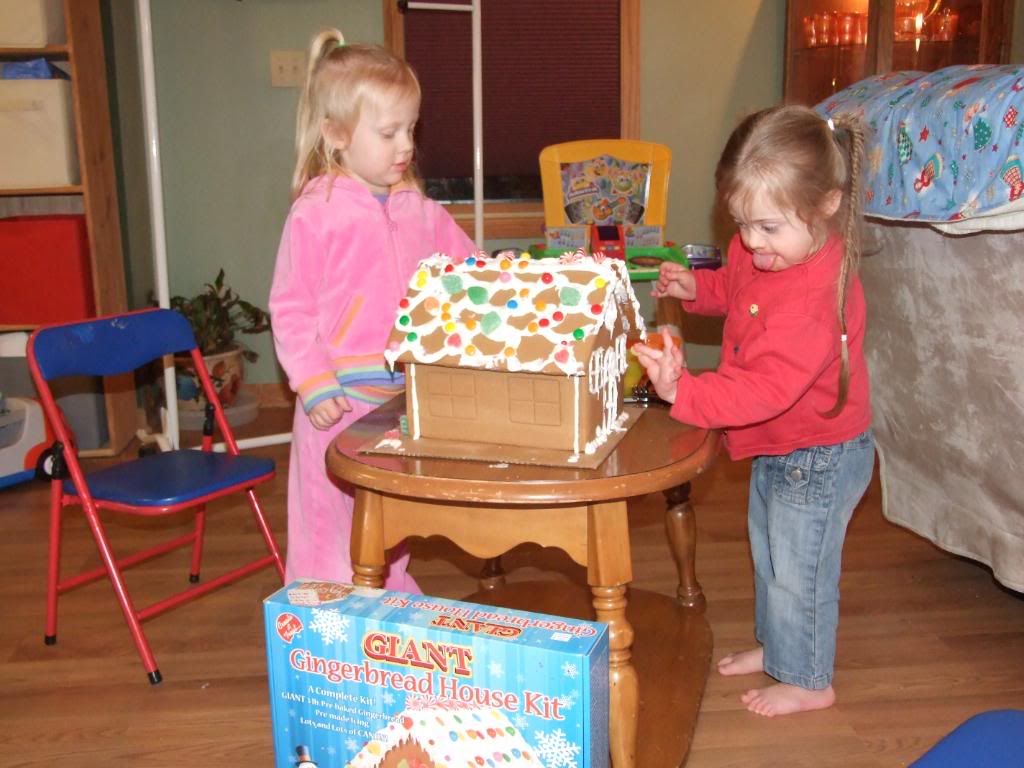 The girls clearly enjoyed it... taking great care with the candy.
Yum yum!
The church's Christmas pageant also included our girls. Maeve and Cecelia put up a fuss though, making us wonder if they would actually participate.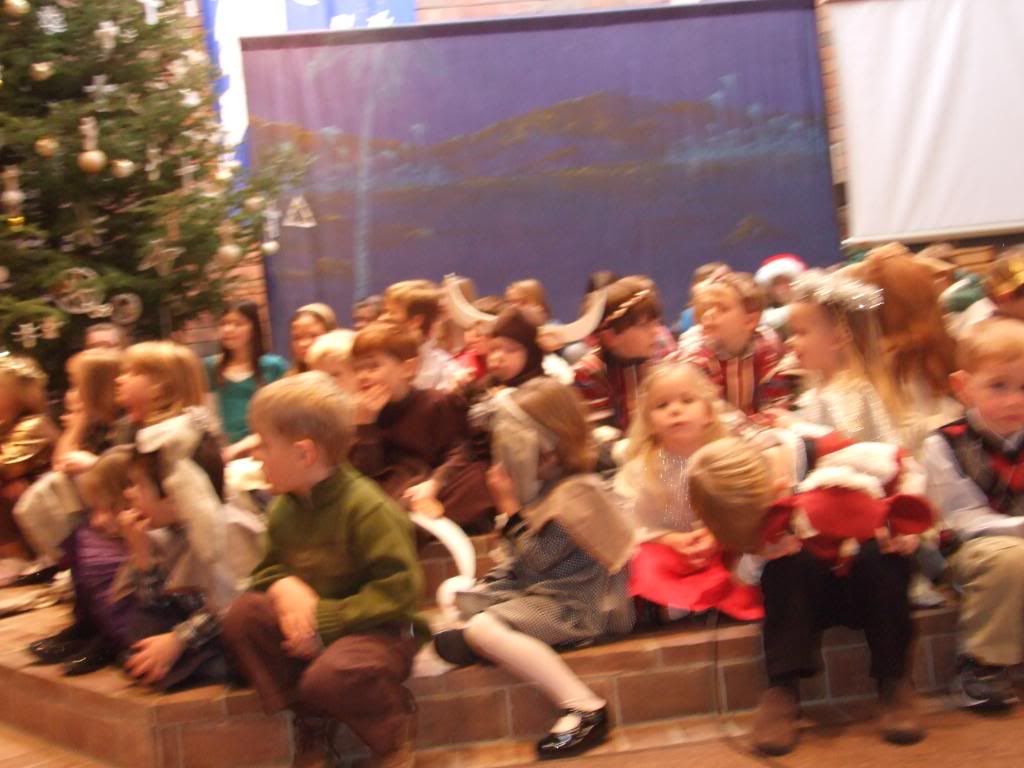 In the end they did a nice job, and I got a cute movie of it I hope to post soon. Here's the only blurry pic I got of the whole ensemble.
Christmas eve finishes with us enjoying a great meal of German meatballs and Spaetzle with my folks. They gave us the Advent train as a gift. (like a advent calendar, but a train)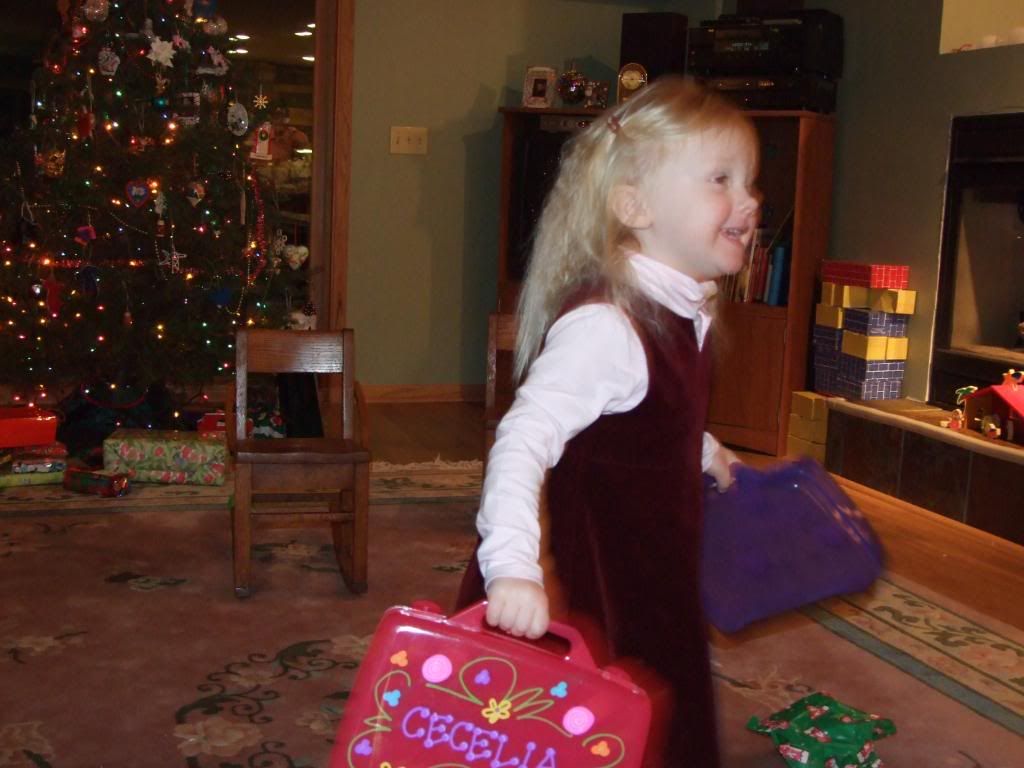 Cecelia on Christmas eve.
Christmas morning, what our tree et all looked like.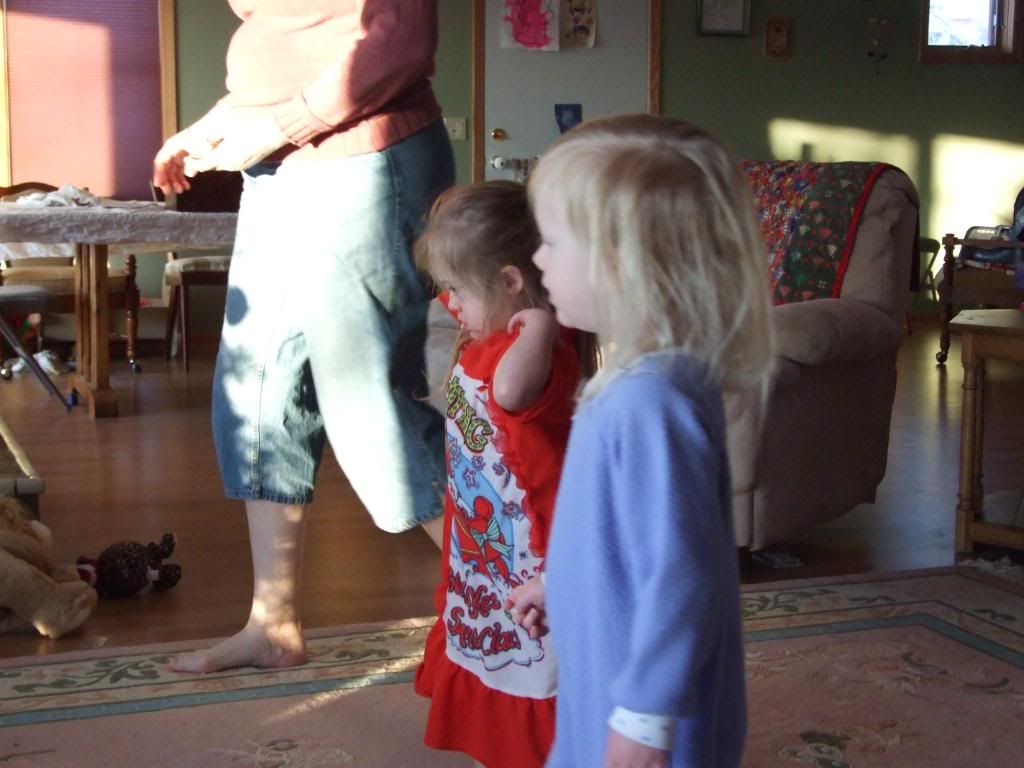 The girls taking it all in. Oooo... Ahhh...
A big hit was the trampoline.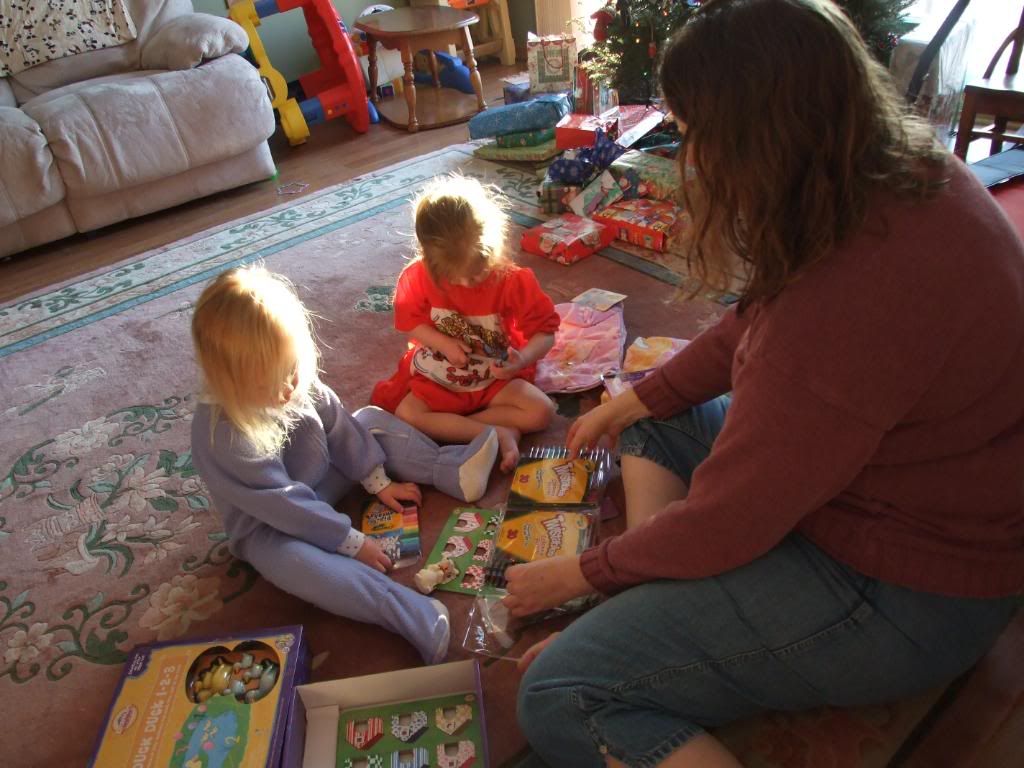 We also got a number of games, this was puppy bingo.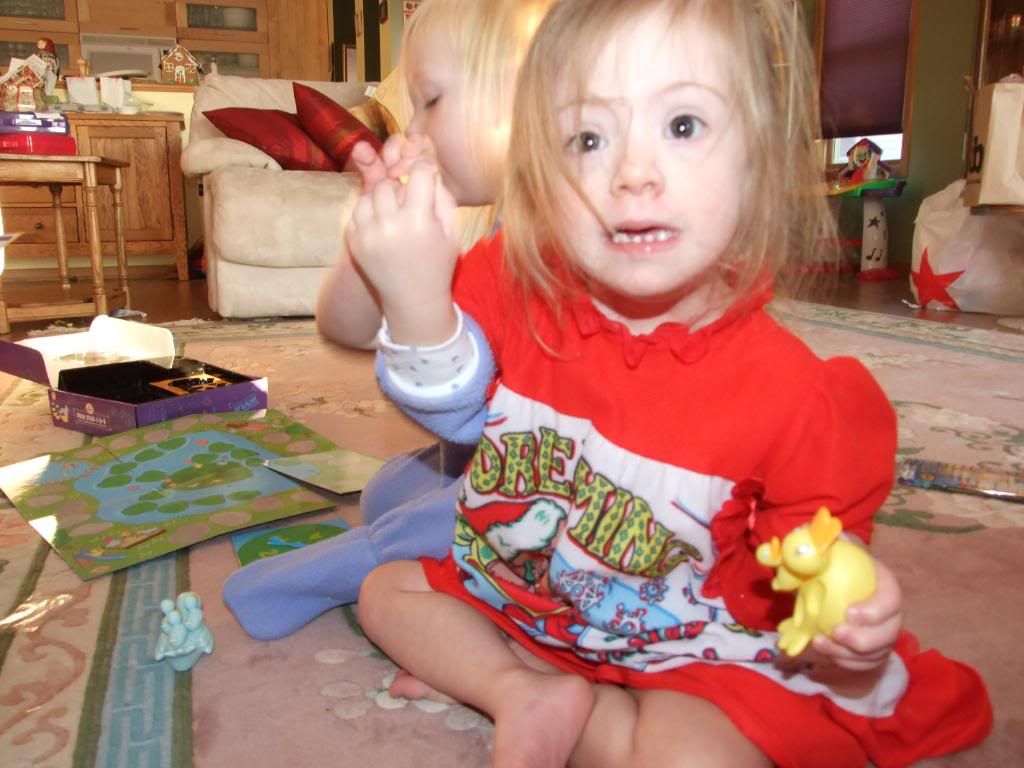 Maeve showing the baby ducks from another game.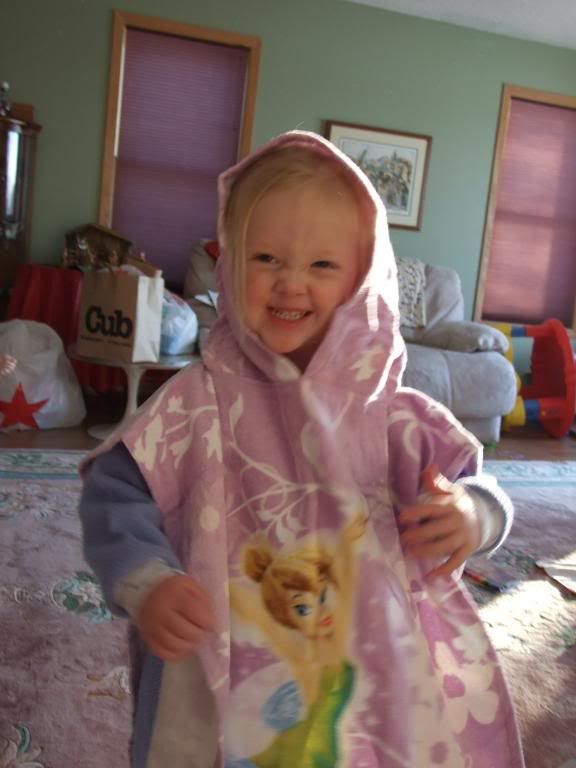 Cecelia showing off her Tinkerbell poncho (for the beach or pool, I suppose)
Got a new tent from the Andersen's. The girls loved this.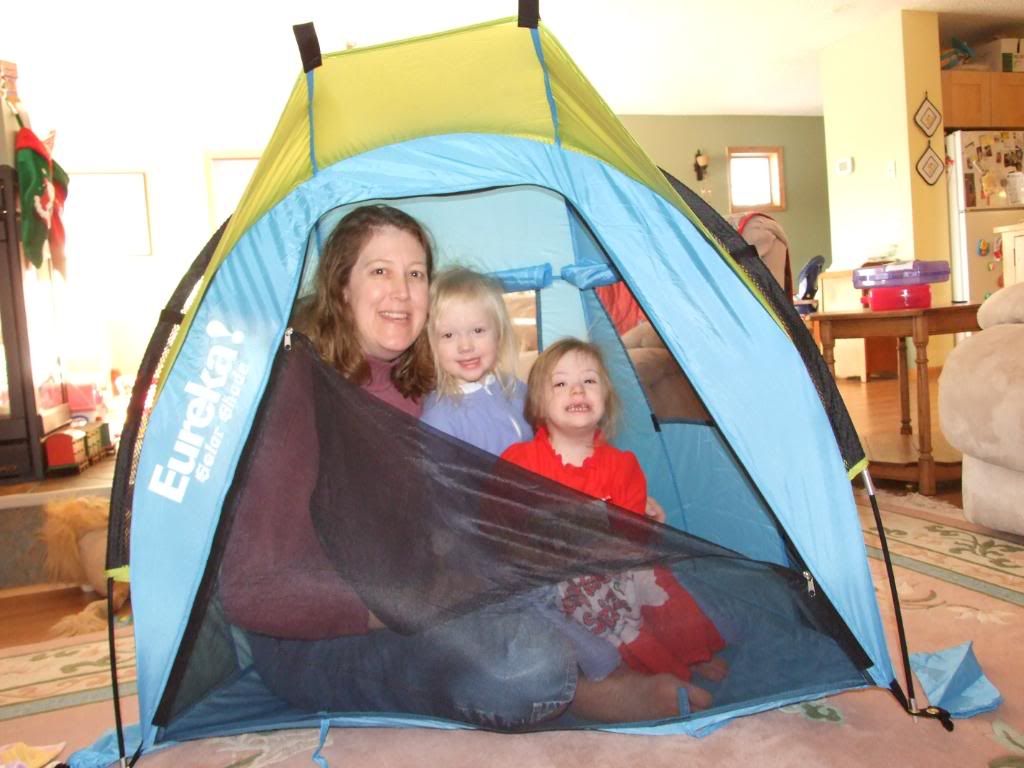 Mommy joins the tent fun.
The viewmasters were a big hit as well.
Snow White appeared Christmas morning, no dwarfs though.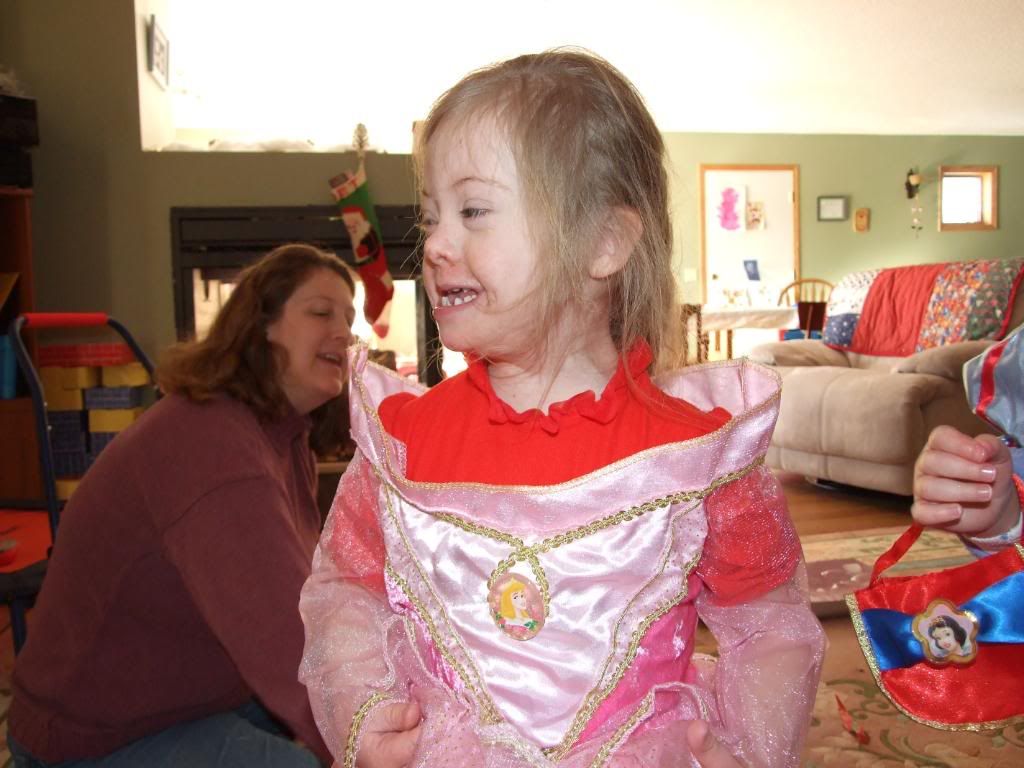 Then Princess Aurora (Sleeping Beauty) came too, but no magical fairies.
Maeve makes herself comfortable.
Then to my folks Christmas day, where we enjoyed the train (and train whistle).
Grandpa built a cool new stage for the girls to perform on.
The stage was more fun with cool hats and microphones.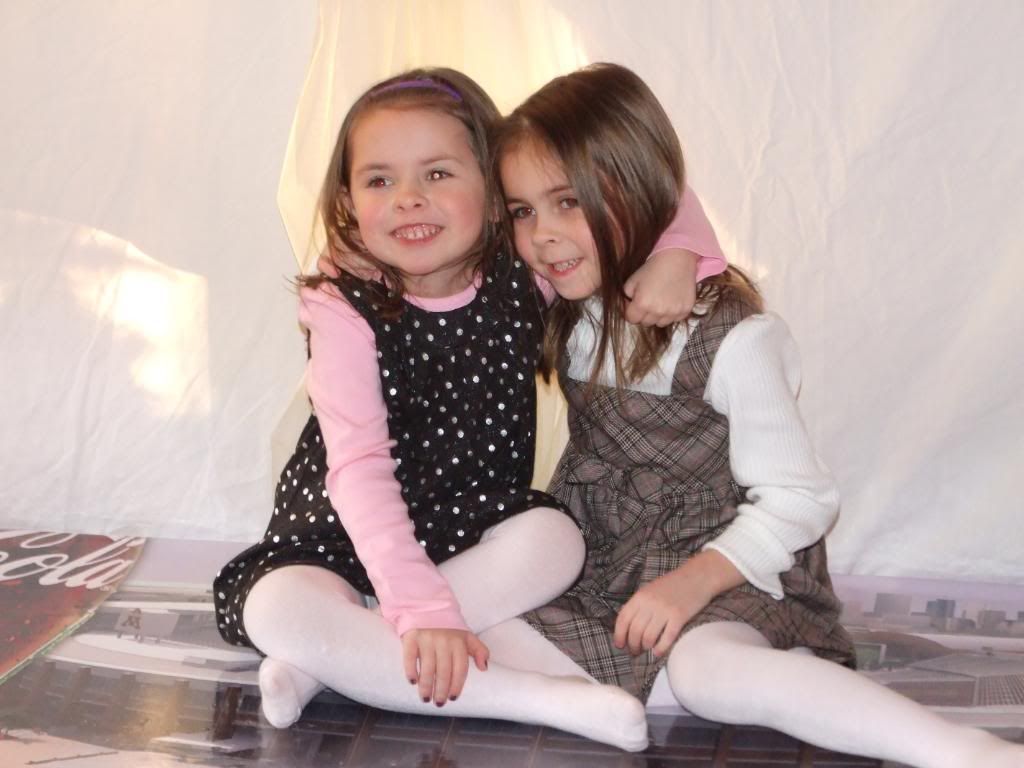 Ella and Avae, by are they growing up!
Hans was there too.
Got a Wii for the girls (ok not a Wii, but a preschool predecessor). The girls seem to enjoy it.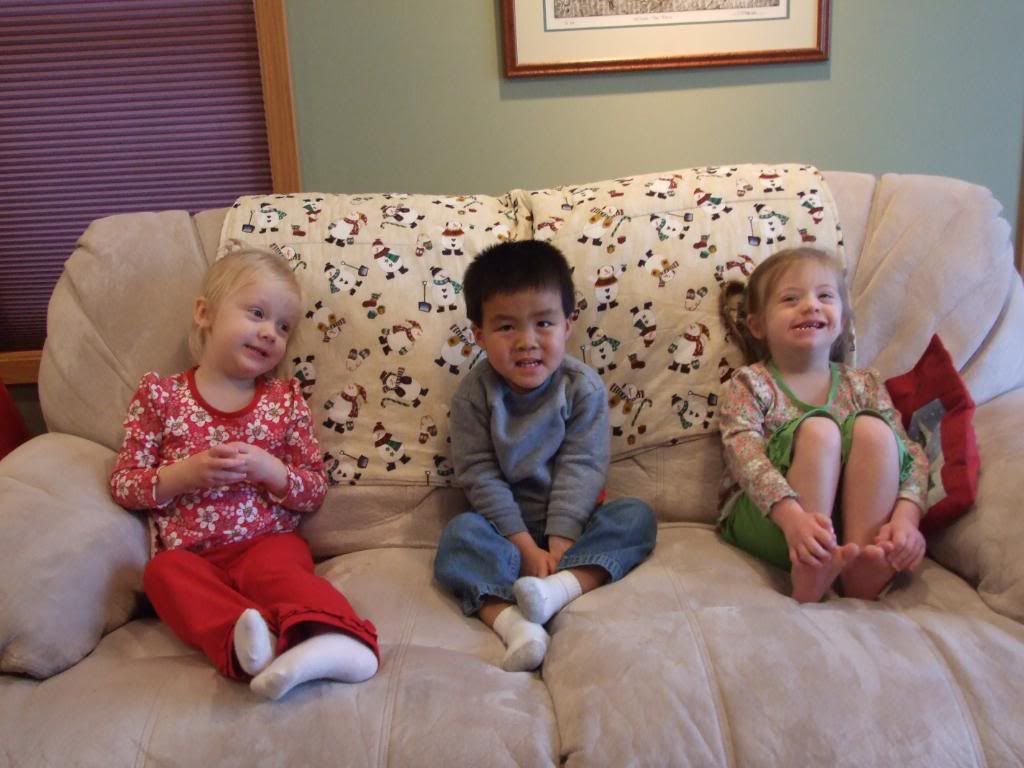 We were also lucky to have Dan and Dawn Carlson swing by for a visit. This is their son, Caleb.
Subscribe to Posts [Atom]