Tuesday, November 25, 2008
Snow and ice
Here's the snow covered ice... I was betting that we would have icefisherman last Sunday, but it didn't happen. It's been cold, but the days have been a bit warmer.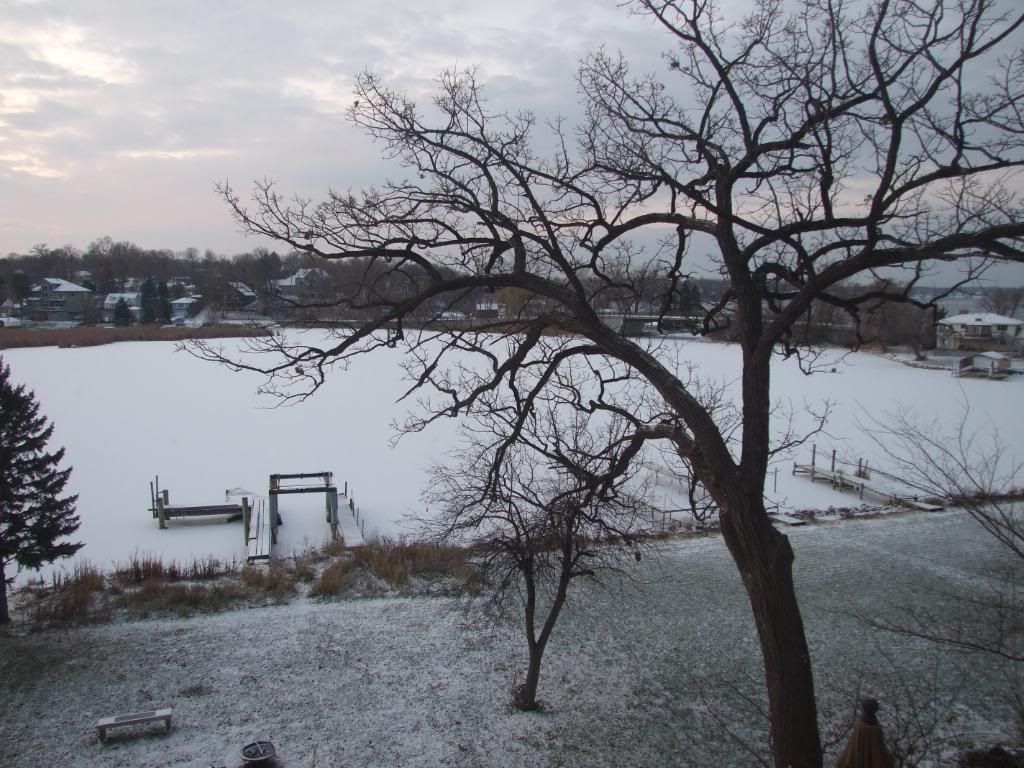 So finally someone ventured out, didn't look like they were fishing.
Two years ago this freaked me out
(as it iced over just a couple days ago) but now I just shrug my shoulders, and get ready to call 911 if there's a need. The water hasn't froze yet under the bridge.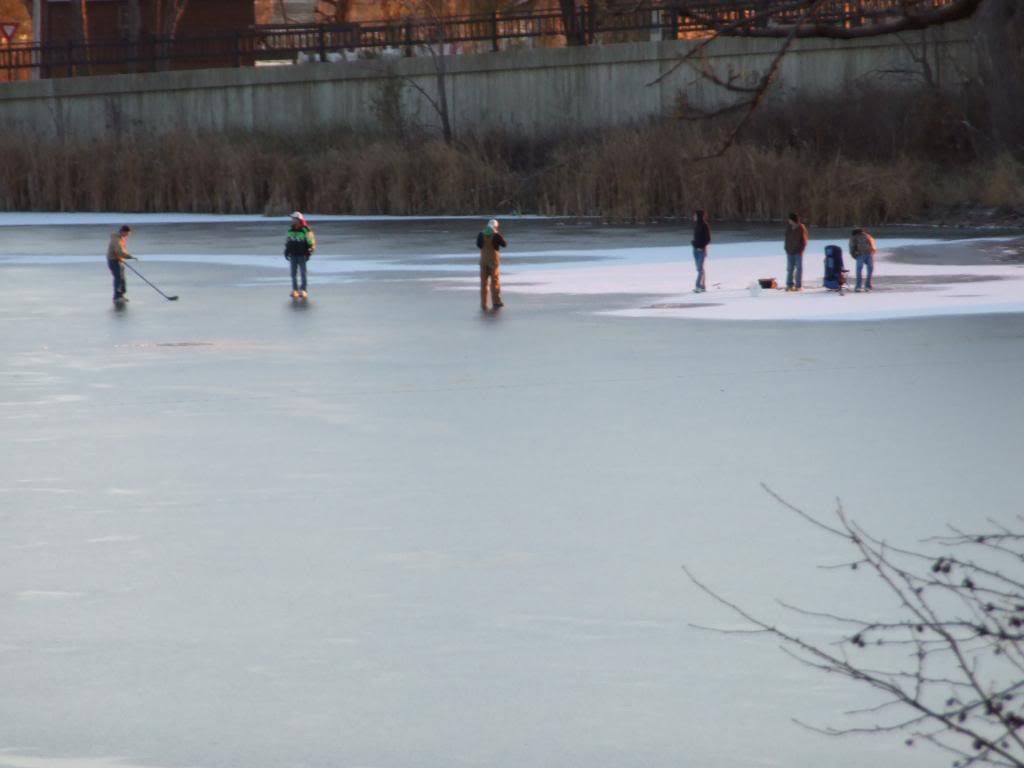 Subscribe to Posts [Atom]