Wednesday, October 01, 2008
Fall camping
We went camping last weekend. Though a bit cold, and mostly cloudy, it ended up being a great weekend! We camped the first night with some friends, the Mohns.

Cecelia got a cool Barbie fishing pole from Uncle Jon, Sara, Ella, Avae, and Hans for her birthday. Finally felt like a good day to let her and Maeve play with it. It was a big hit!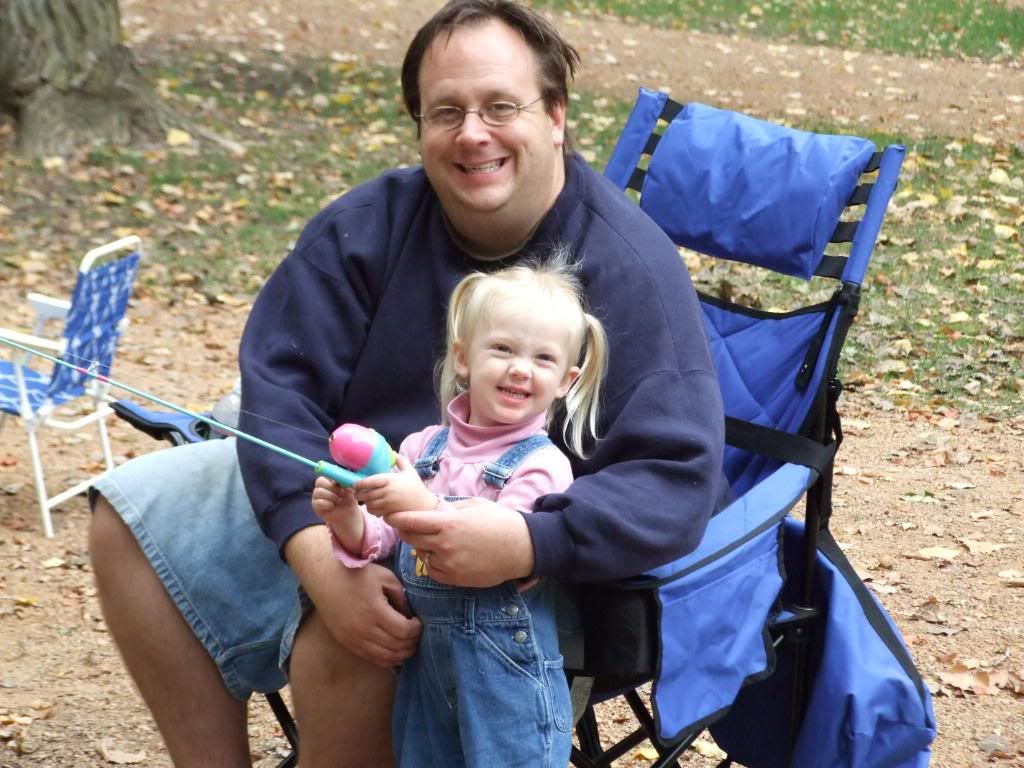 We camped at Lake Auburn, part of Carver Park which is just south of Mound. I hadn't been there before, but really made an impression on me. We'll definitely be heading back.
Sometime all it feels like I do is post pictures of my cute girls... but they're so darn cute.... I can't stop. Sorry.
Cecelia practices being a deer.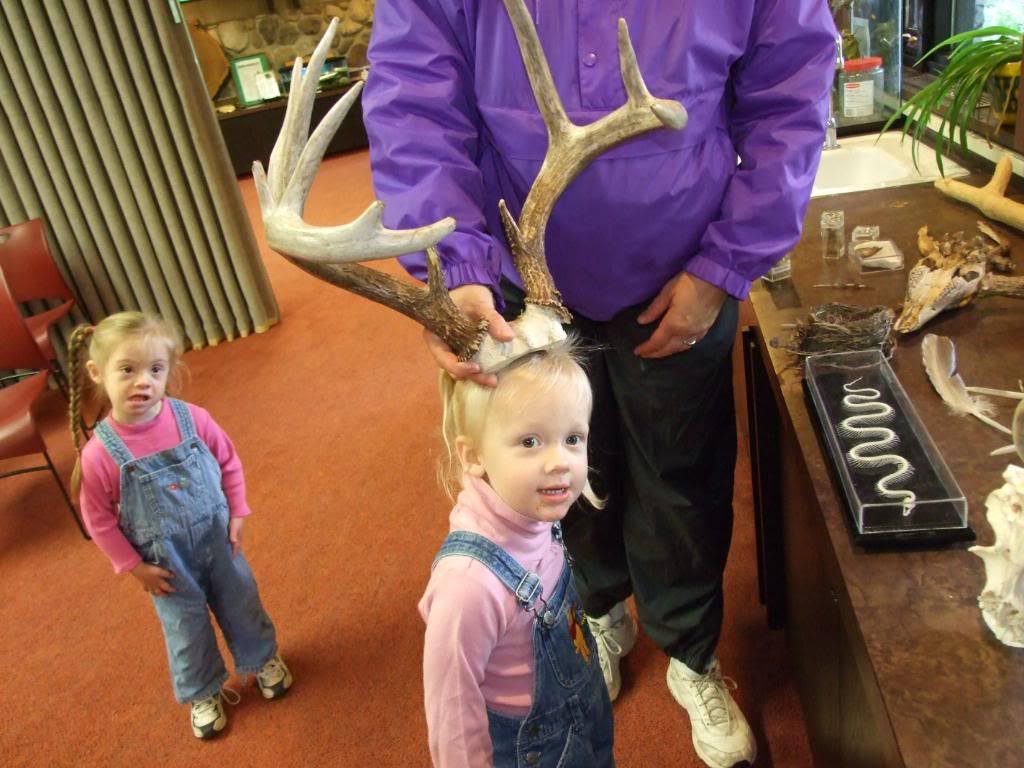 More embarrassingly cute girl pictures.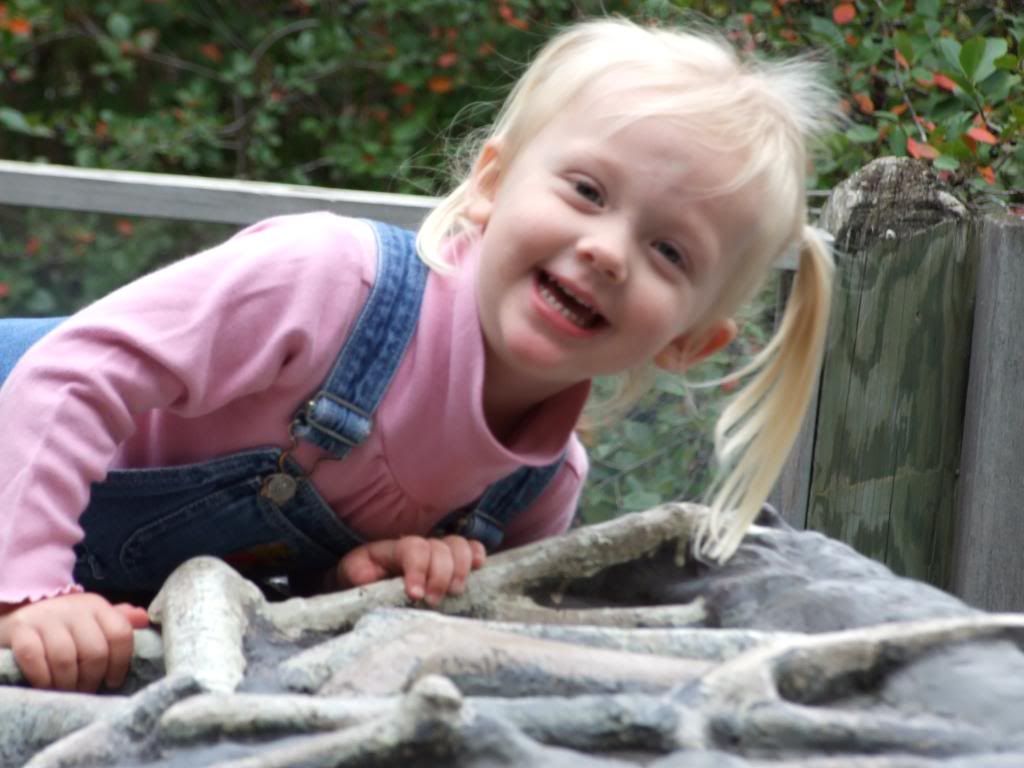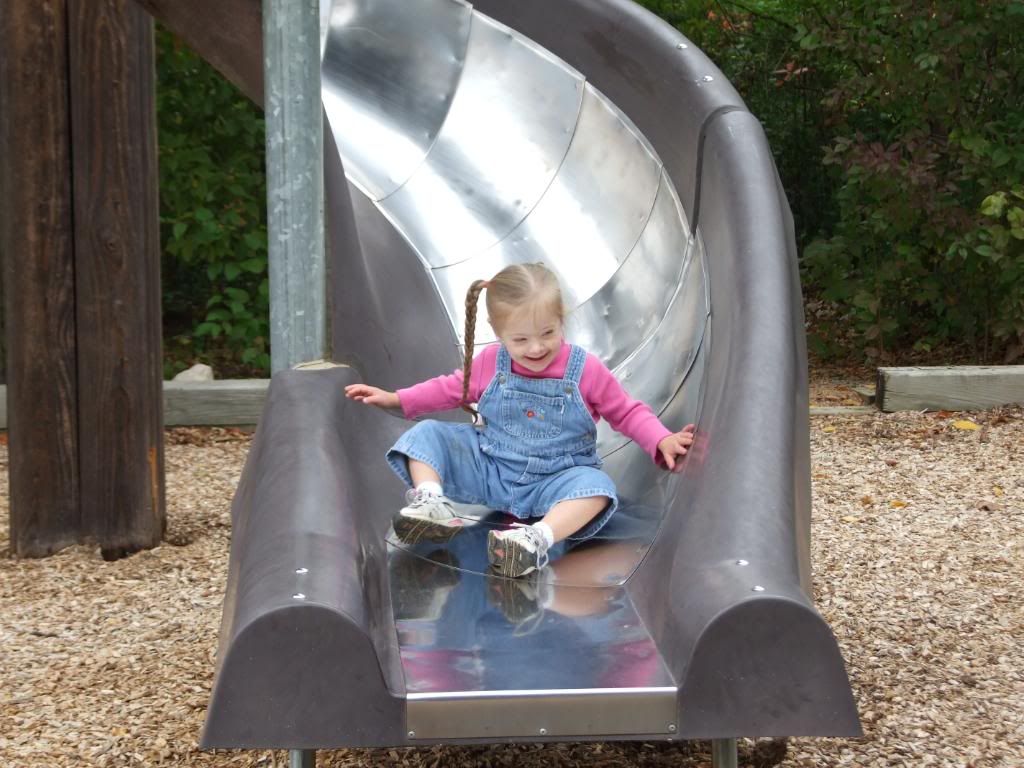 Played with the Bocce balls with Maeve. Actually worked more on colors. She's starting to get it... slowly.
Hide and seek was the fun new game.
Again, a very cool park. Great trails, a nice Nature center. Worth taking your family too if you ever have the inclination.
Comments:
I don't know about everyone else, but I tune in just for the cute girl pictures! Keep 'em coming!!!
Love,
Auntie Mary
Post a Comment
Subscribe to Post Comments [Atom]
<< Home
Subscribe to Posts [Atom]