Wednesday, October 01, 2008
Coen Brother's favorite car
If you hadn't heard, the Coen brothers (creators of the movie Fargo) are in Minneapolis shooting a new movie, A Serious Man. The film is set in the 60s, so they had a call out, looking for cars from 62-67. I had called several weeks ago, and hadn't heard back until last week. They wanted the old Dart, and a driver, if I were willing. I called my dad, and discovered he had the day off, so I met him in St. Paul for the shoot.
They dressed him up to look like Grandpa, and he was already for his big shot! They had several cars parked, including the old bus you can see here.

So some of what they were shooting this day was a car accident (fender bender). My dad was in a line of cars that would be going the opposite way of the cars in the fender bender.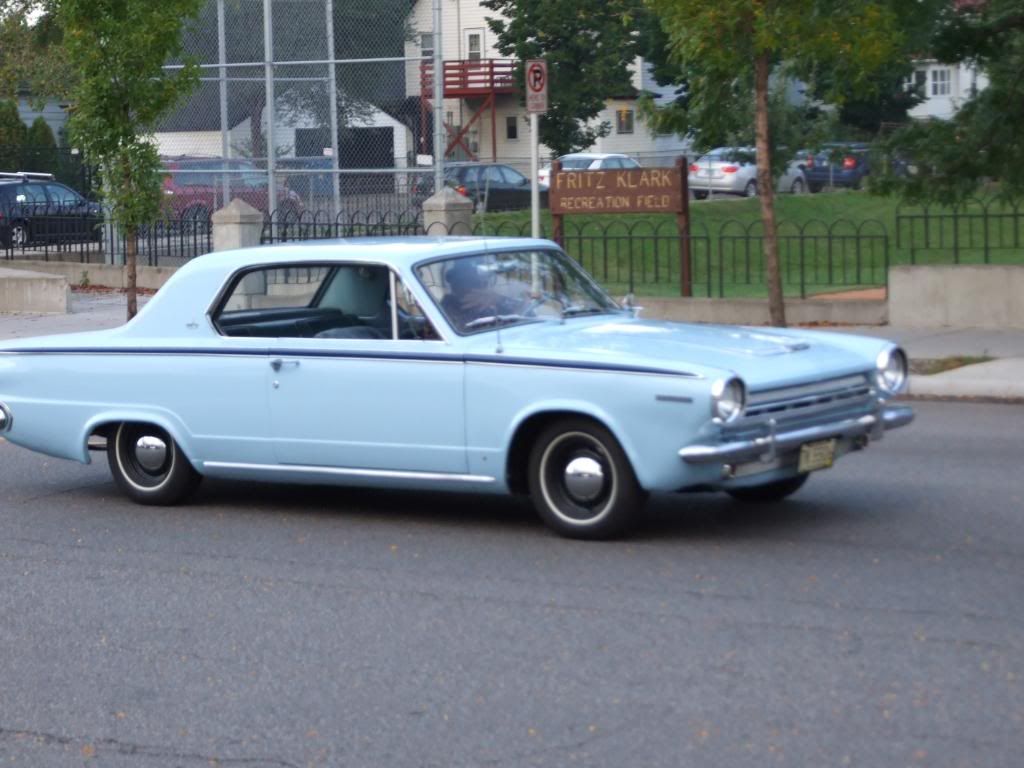 They would yell action, and dad's line would slowly start creeping forward. He'd get about a block towards the action, and then they would yell cut. Then he and everyone else in line, would have to back up back to where they had previously been. Wait about 20 minutes or so for them to line up again and to yell action.




You can see the car where some of the action was taking place.




Here's dad waiting for them to yell action again.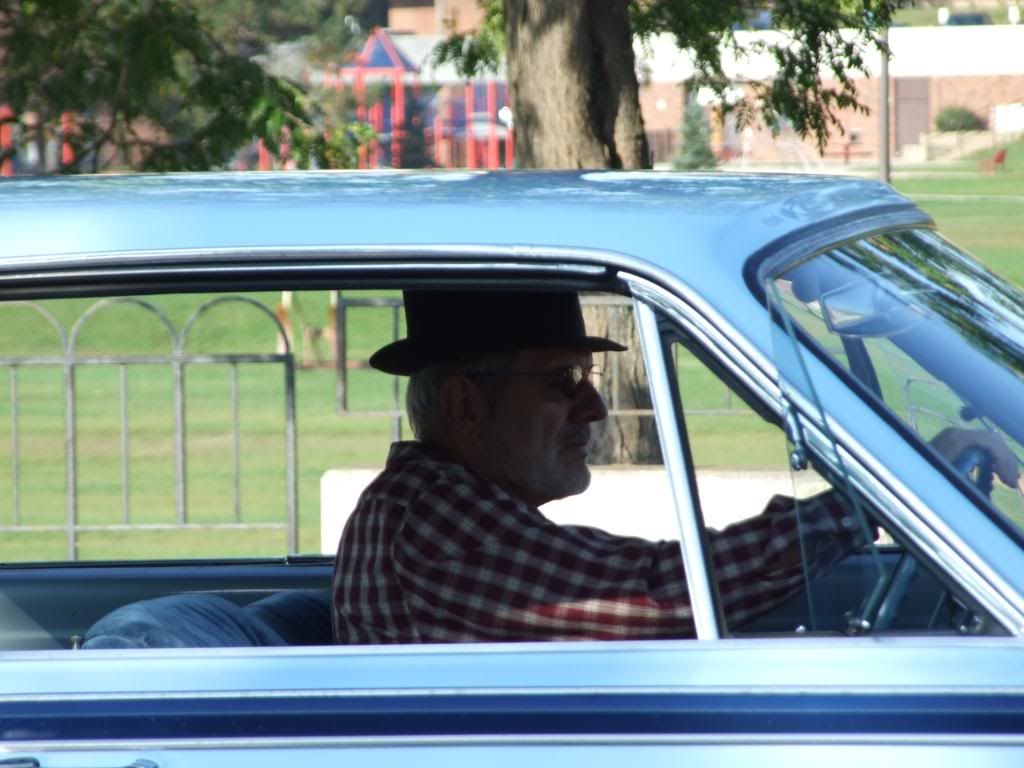 I left about lunchtime... not terribly exciting to see youf car drive the same block over and over again, hardly getting close to the action. Dad called when he was on the way home, and said he was pretty sure the car was in some shots later on.

Apparently he also messed up a shot, as he stopped for a red light when he wasn't supposed to (the street was closed off, there were no cars coming)




It was an interesting experience. I hope they will call again! I want to drive next time and wear the Grandpa hat!


Comments:
Very cool! Not a big Coen Brothers fan, but may have to check it out just to see Granpa Linkert.
Mary
Post a Comment
Subscribe to Post Comments [Atom]
<< Home
Subscribe to Posts [Atom]