Sunday, August 31, 2008
Down syndrome in politics
Just in case some people wonder what I think...
First, I am excited to have a mother of a child with Down syndrome running for Vice President. I think that getting families like ours out in front of the world will help educate and inform people about Down syndrome, and other people with disabilities.
As people are talking about her candidacy, some have asked
(including John Roberts at CNN)
whether a person who has an infant with Down syndrome, could be a Vice President and a good parent. I think it's a great question, especially from someone who may not be familiar with what such a family life may hold.
After receiving the news that our baby was to be born with Down syndrome, I spent a lot of time thinking about what this news meant to our family. Soon after, we got a book that was a series of essays written by real families (I think it was...
You Will Dream New Dreams)
. Each family talked about their family situation and the child's disability impact on it. There was a broad range of disabilities in the book, from children with Down syndrome, to children with severe health issues, to children who died months, or days after being born.
After reading this broad range of stories, I was very uplifted. Because each of those families... were still families. There was love, laughter, good times, and sad times. Do you know of any family out there without these qualities?
So I imagine all of Gov. Palin's children will have an impact on her work life, from the infant with Down syndrome, to the oldest one who is serving in the armed forces.
Are these reason's not to vote for McCain/Palin?
No.
However... I can think of a lot of other reason's not to vote for them... Iraq, the economy, supreme court, energy, climate change....
Tuesday, August 26, 2008
Jokes with 2 year olds and a baby
Thursday, August 21, 2008
An incredible story...
Offense Taken
Here's a trailer of the movie I talked about last week. The preview is very good unto itself, I think the filmmaker did a good job.
I feel good about my part in the video, which you can see in the trailer below....
Wednesday, August 20, 2008
Denenny/Andersen visit
Janet's brother and sister came to town last week. It was the first time to get all the cousins together in 3 years!

Max is excited to push the girls around the Mall of America.




Maeve and Cecelia enjoy the Merry-go-round.




Grace is excited to see her cousins!




We rented a pontoon Thursday, and took the opportunity to swim. Maeve really enjoyed the water... Cecelia... not so much.




Max wanted to swim every 10 minutes... he's crazy!




Aunt Jenny was a big hit with the kids, bouncing them on her knee.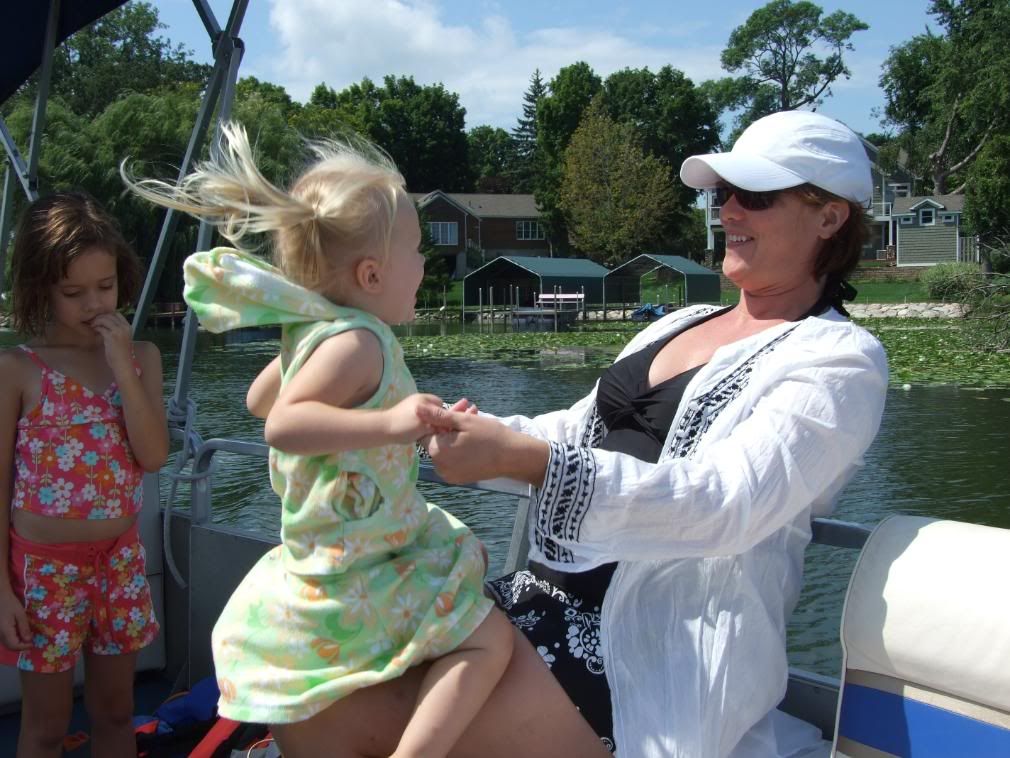 Here we are on the lake!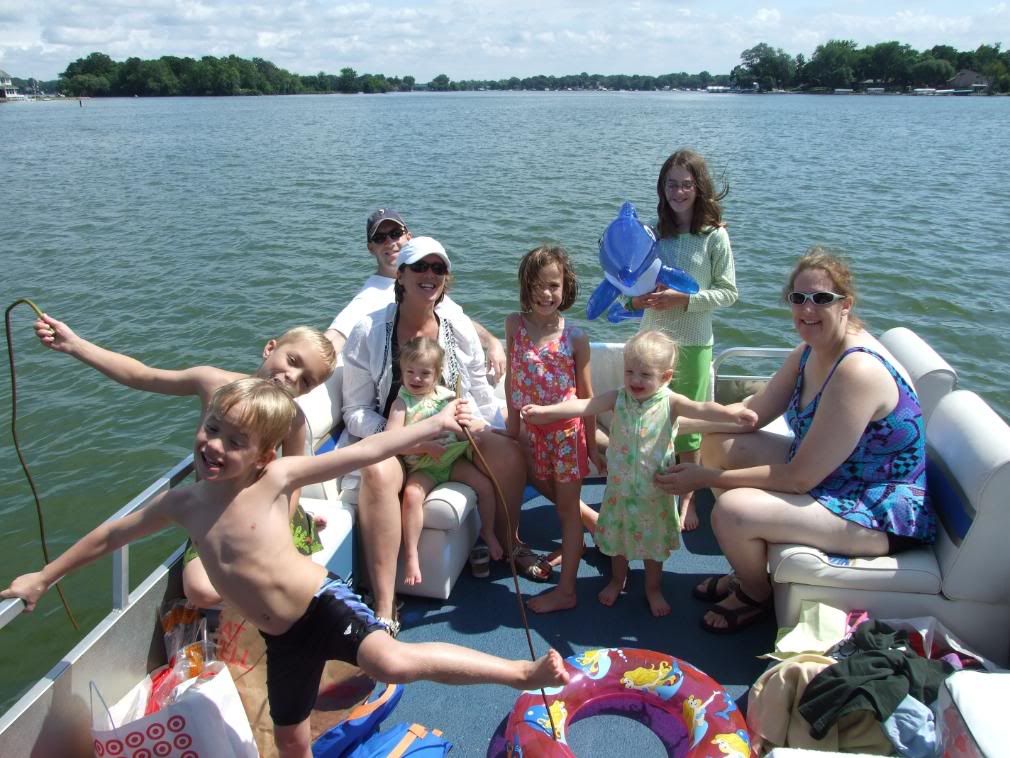 Here is the family.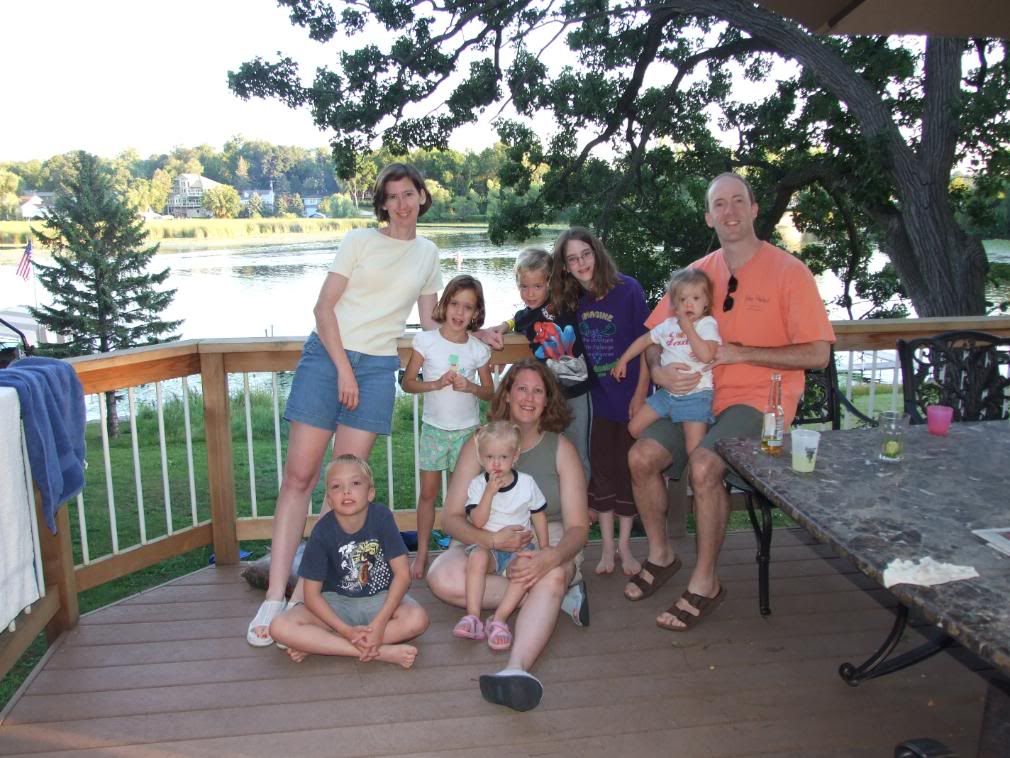 Someone new to push the girls on the swings. Thank you Emily!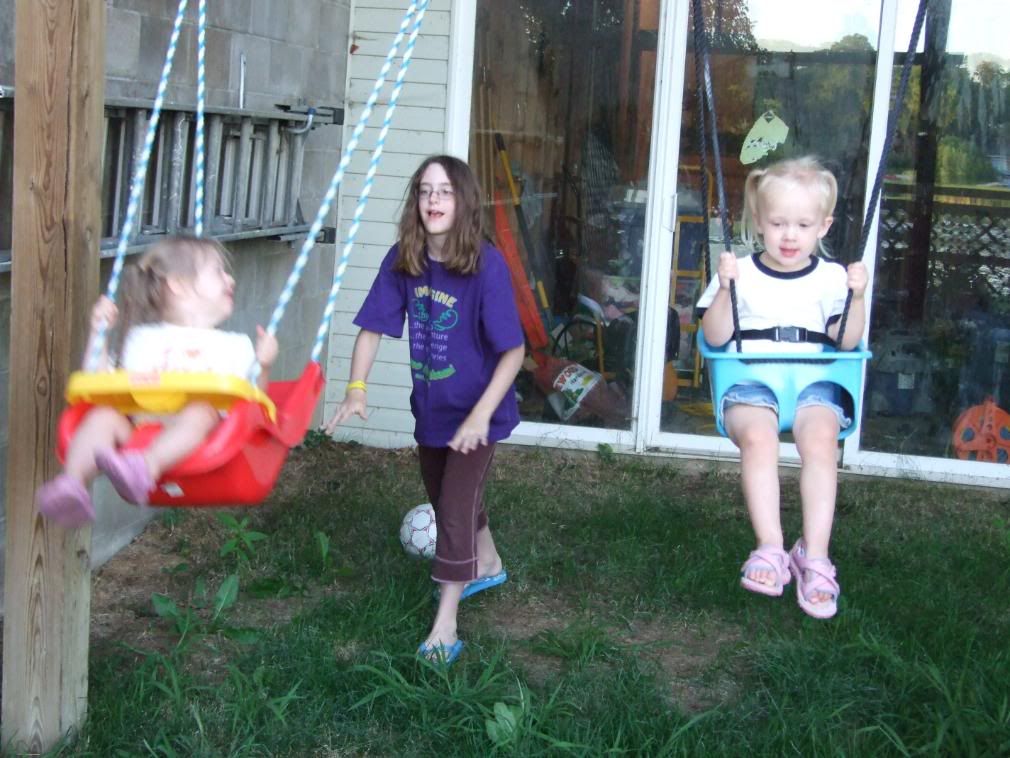 Cute as a button, Grace is.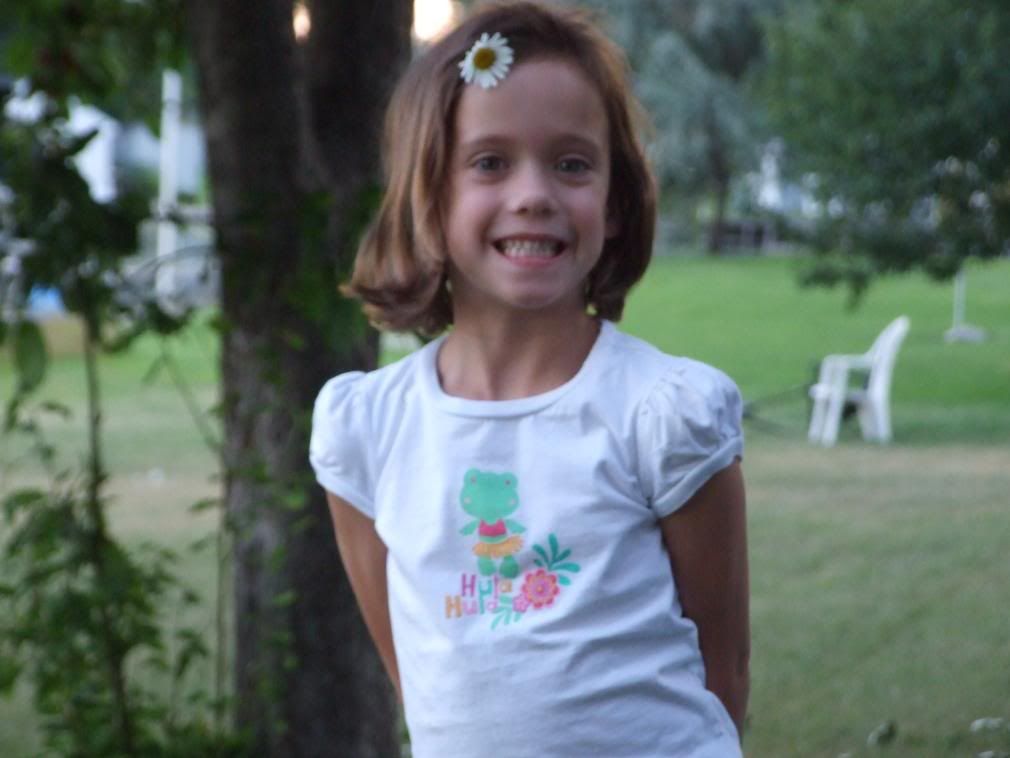 Cute as a... err... S'more, Jackson is.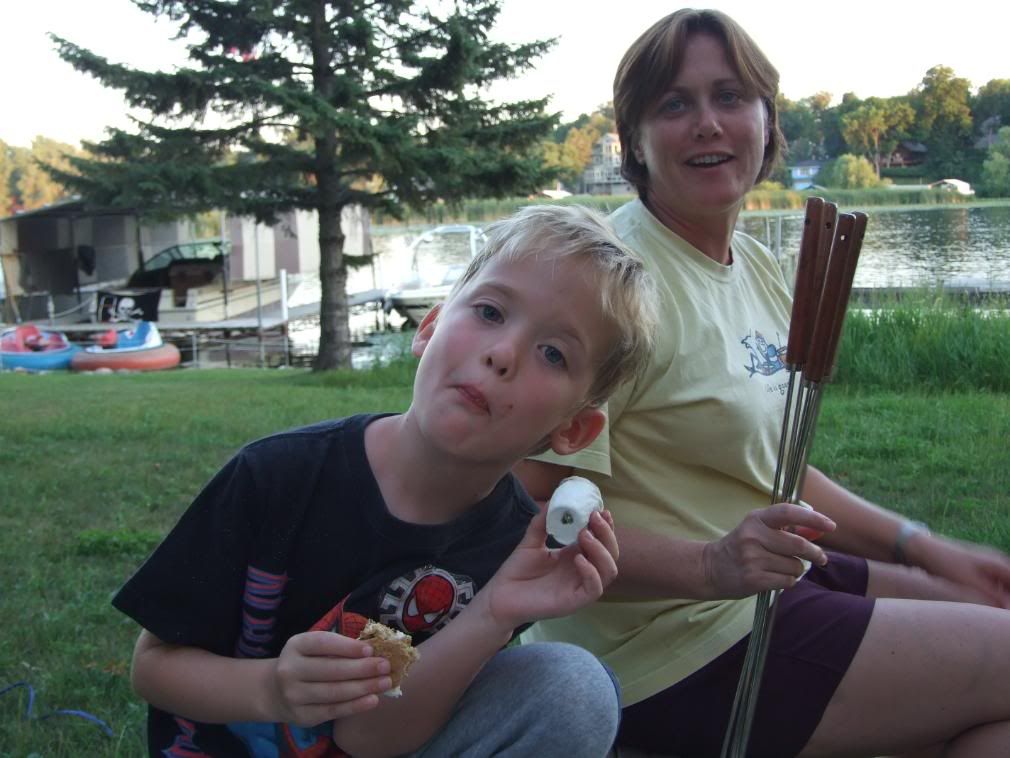 Taking the kids for a boat ride. Grace wanted to go slow at first... but then we couldn't go fast enough for her at the end.




Max jumping into the water.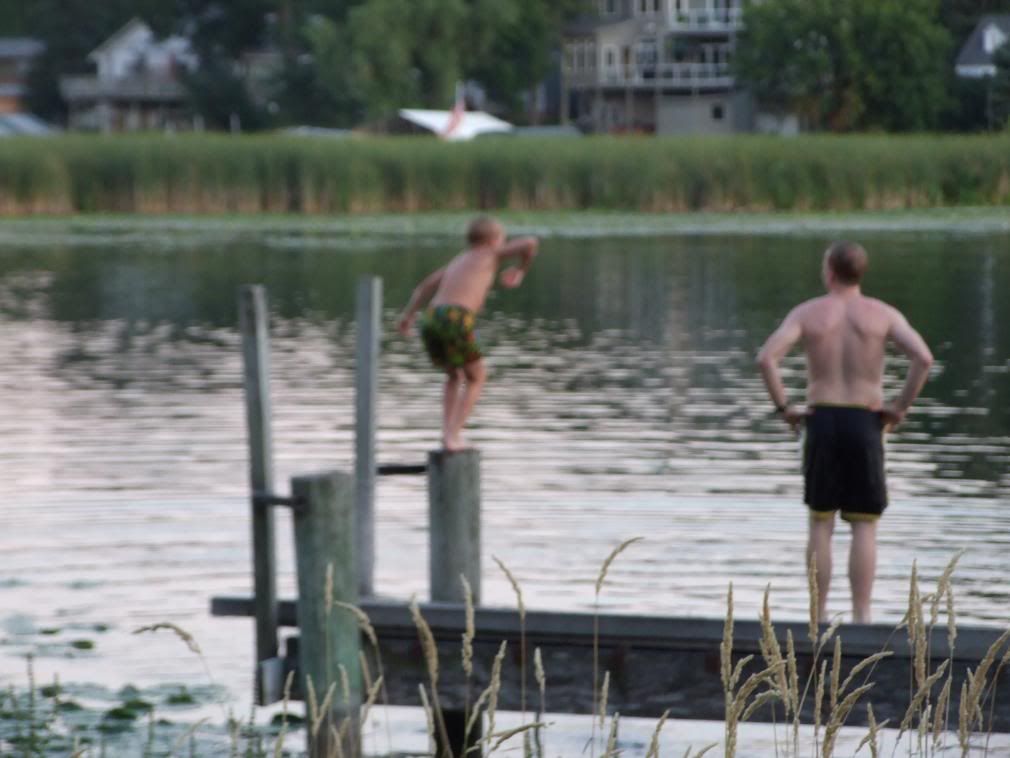 Bruce and Cecelia.



Mary and Maeve.




Daddy and 'lia. We went to Fort Snelling with the Andersens.




Andersen family at Fort Snelling.


Wednesday, August 13, 2008
The word "retard"
Excuse my meandering thoughts please...
One thing I have continued to struggle with since we have had Maeve in our lives is the language around us, specifically today, the term retard.
I blogged about it about a year ago April.
Interesting side note on this post... it was found by this author, and I was quoted at the
beginning of this article
.
This is coming to a head especially recently because of two unrelated, but linked occasions.
The first occasion is a movie premiering locally about use of the word retard in that show I blogged about last year. The same person who wrote that article connected me with a film maker. I did an interview with him, and shared my thoughts about the Brave New Workshop's use of the word Retard in their shows title. I talked with him briefly last week and it sound's like he is using some of what I said, and he is including some pictures of Maeve.
Yikes. What the heck did I say anyway?
The other occasion is a movie coming out this weekend called "Tropic Thunder" that I have received numerous emails and see many of my friends calling for a boycott of this movie. The movie is about a group of actors including Ben Stiller, who are making a movie that include Stiller acting as a stereotypical mentally disabled person. (Got that? A movie about actors making a movie in stereotypical roles, a black guy, a homosexual, a fat guy, and Ben Stiller's actor plays a mentally disabled guy (phew!))
There is extensive use of the word "retard" that people are calling offensive, including the Special Olympics committee, and the Down Syndrome Association of MN, among many others.
I have a deep internal conflict about this. We can't make this word illegal to use. I believe education and discourse is the way to enlighten people and their views about people like Maeve. And I agree too that calling for a boycott for something like this may be just calling more attention to what is probably a bad movie. Also, I suppose, a boycott may also lead to people taking time to learn more about why the word retard is hurtful.
Maybe it's a wash?
I really can't make up my mind on this issue. I look at what has happened with the racial terms that have been used in our country. There is clearly some words we don't use in our vocabulary as they might offend, shouldn't retard be treated the same way?
Then I look at what
Josh "the Ponceman" Perry
does with the word retard, and I am sincerely befuddled. I have been a relunctant fan of "Retarded Policeman" since it started last year, and have seriously enjoyed many of the episodes. Retarded Policeman is a series of videos featuring Josh Perry (who has Down syndrome) as a police officer pulling over people. I like it in that Josh is making fun of the
stereotypes people have about him
. (One thing I don't like is that it is often crude bathroom humor, with fowl language, so look out for that in the later episodes).
Josh has a brother who is a filmmaker too, and they
repeatedly
(look out, bad language) tell people that Josh knows what he is doing. In fact, many of Josh's family members appear in the first few episodes of Retarded Policeman.
So, I don't know what else to say right about this except that I'm conflicted.
Friday, August 01, 2008
Maeve turns 3 and a half!
So we didn't do a big Linkert party for Maeve's 3rd birthday. We've been frustrated these last two years in getting the extended family here during the summer. So since Maeve's birthday comes right after Christmas, we decided to try delaying the celebration until a couple weeks ago.

Here's the cake Janet made.




We made Kabobs for the family. We had only done these once before, so we were kinda experimenting, but they turned out great!




General Linkert family picture.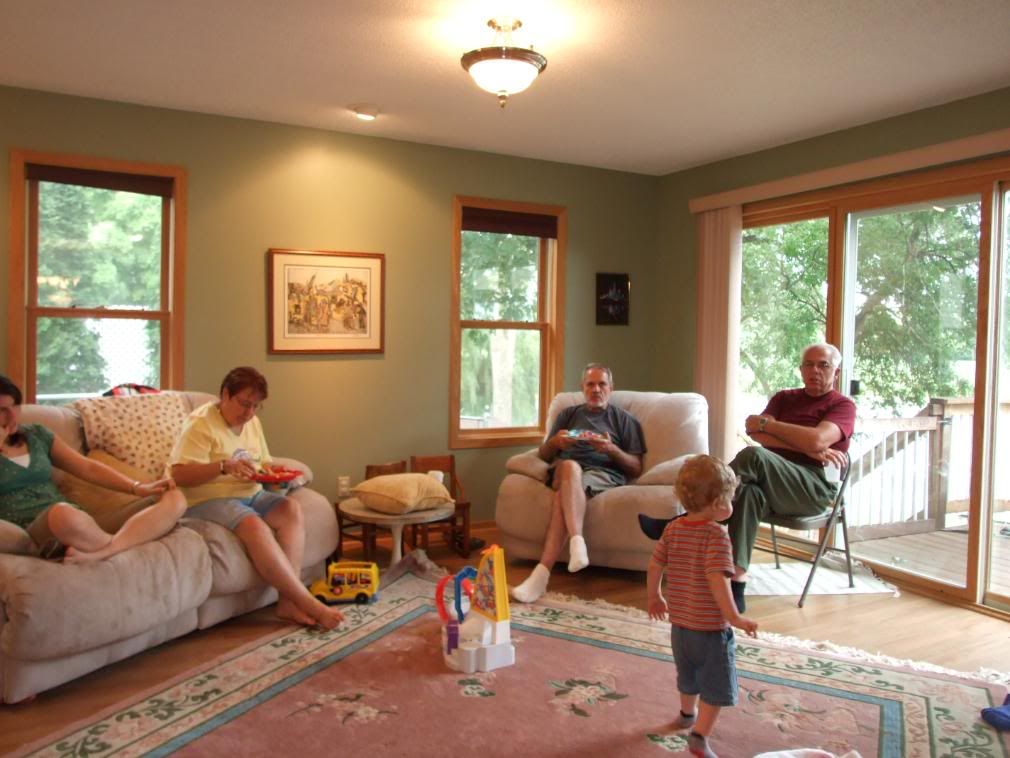 Maeve gets presents.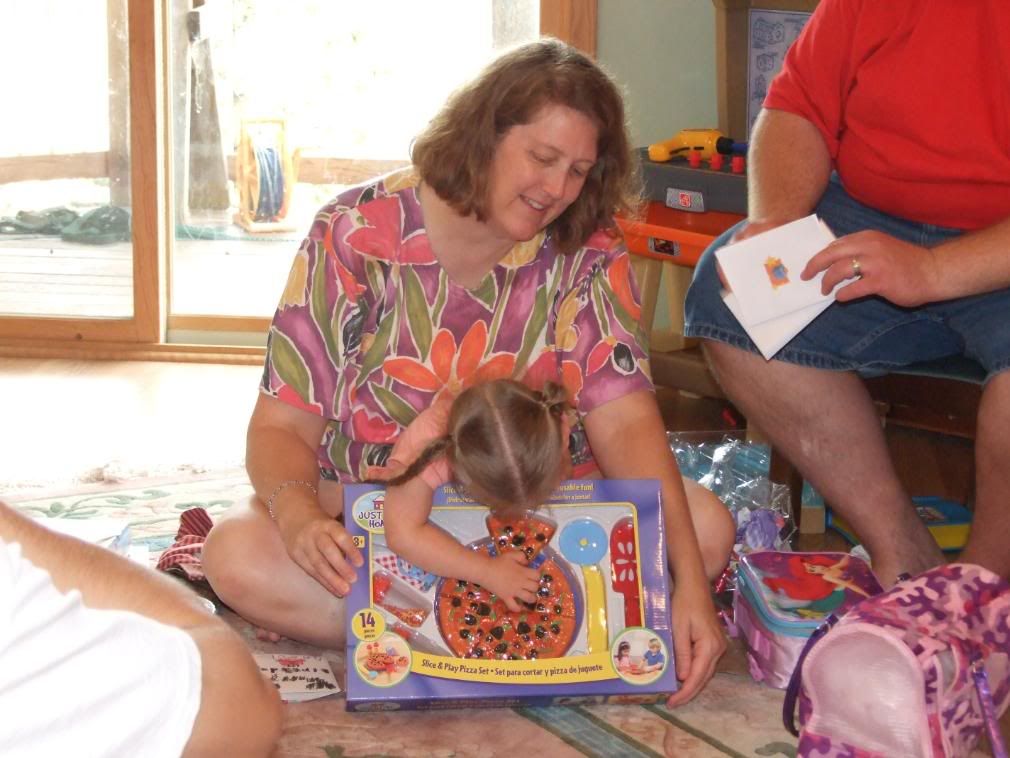 The family was interested in taking a look at our new boat. I haven't told you this yet, but it never ran well... something with the carburetor.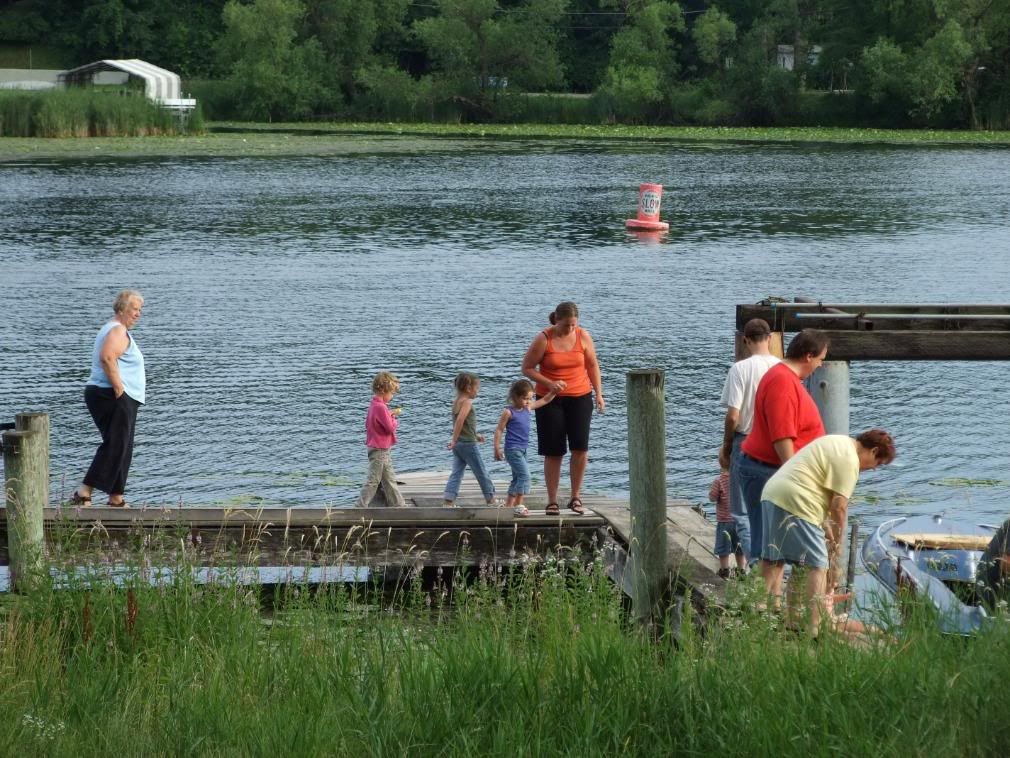 Well my uncle thought it was running fine... so he wanted to take it out.




There they go...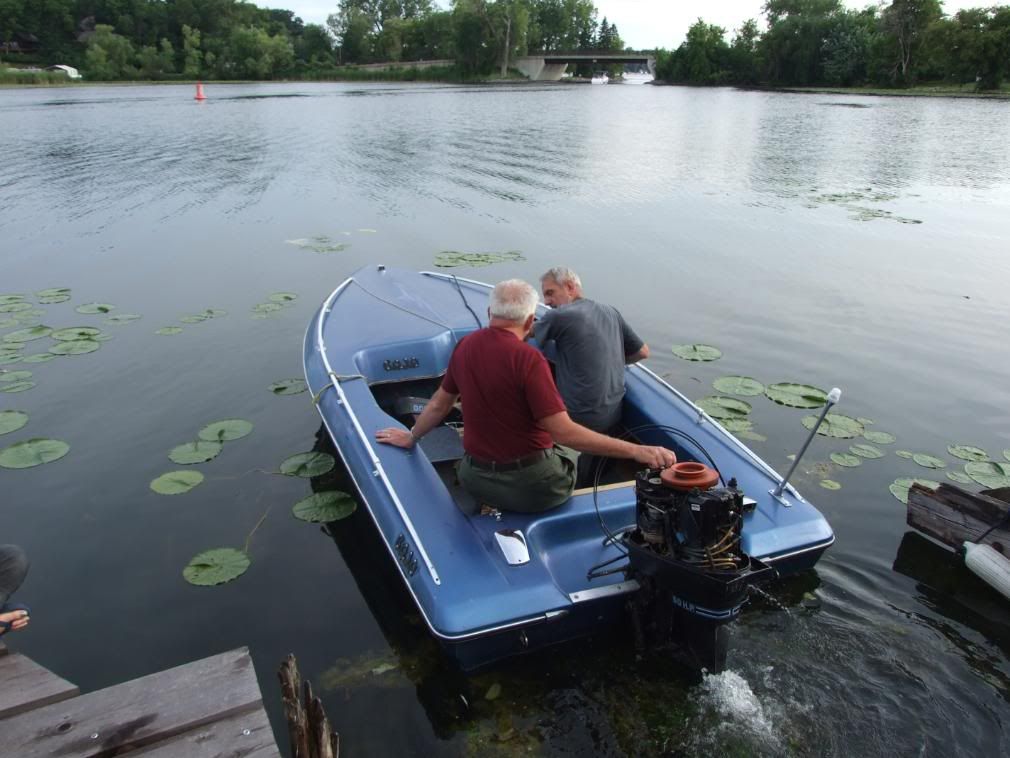 And a moment later, it dies again. Oh well. I'm thinking the suggestion of naming it "Quickstop" is the best so far.




Watching Grandpa on the lake.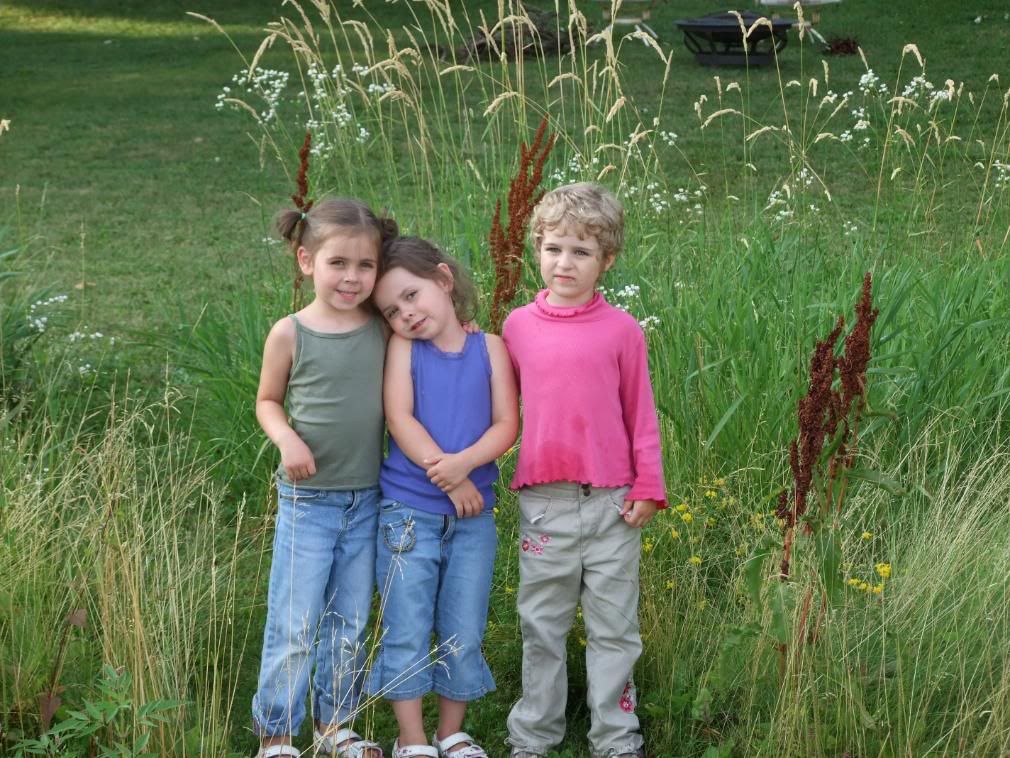 Zach sits in the boat.




Conferring on the boating dilemma.




Anyway... Happy 3rd birthday Maeve!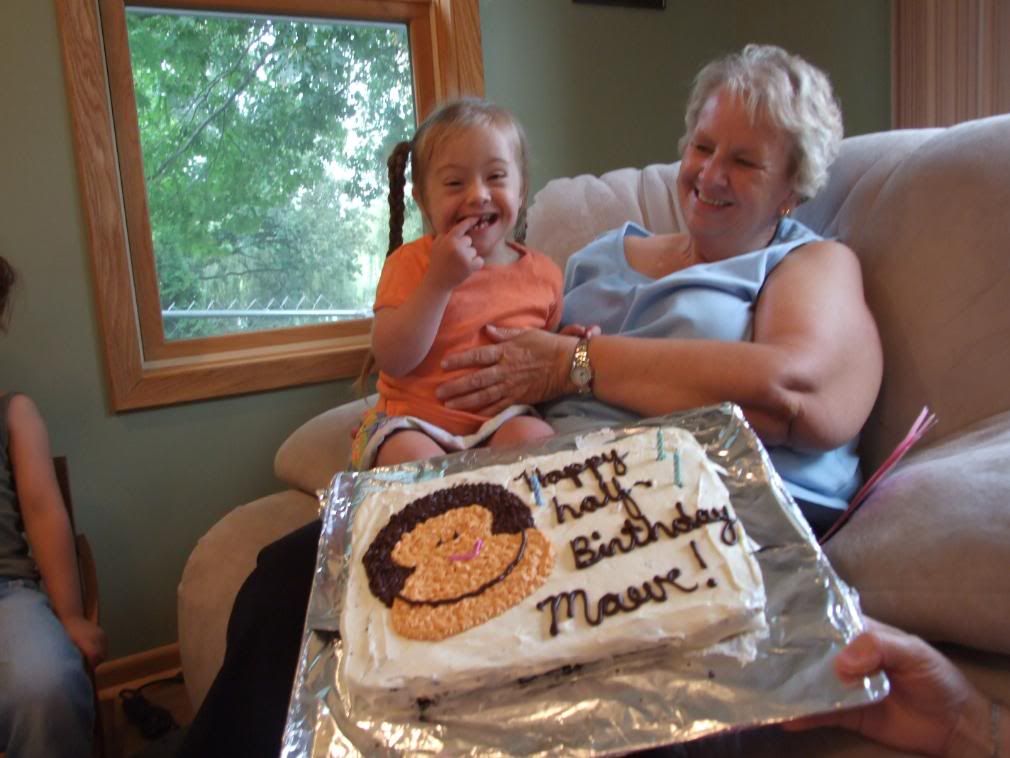 Subscribe to Posts [Atom]