Thursday, July 03, 2008
Linkert boating on Lake Minnetonka
Well, I know you've all been waiting for this moment (I have). My dad recently acquired a boat. He's been working on it for the last month or so, and he decided it was finally time to put it in the water. Here he and my mom are ready to leave Rogers for Mound.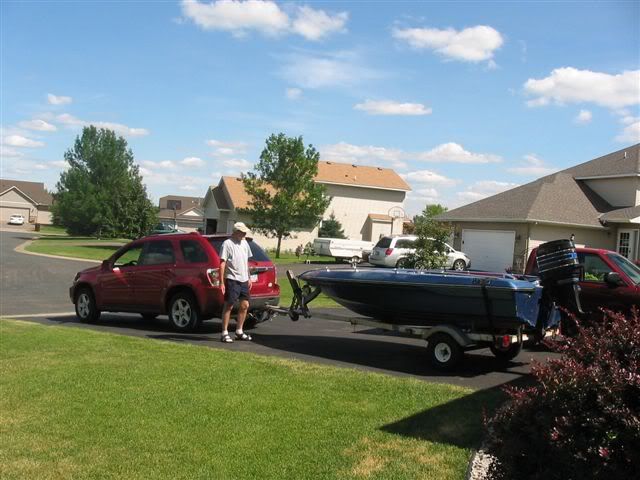 Here it is in front of our house. Dad showed off all the work he had done.




The girls were very excited to see Grandpa's boat.




Here it finally goes...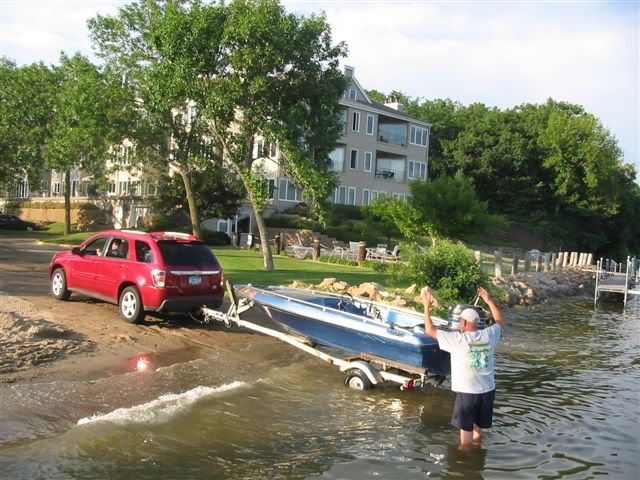 As I pull the trailer away, I can hear my dad yell... "IT FLOATS!"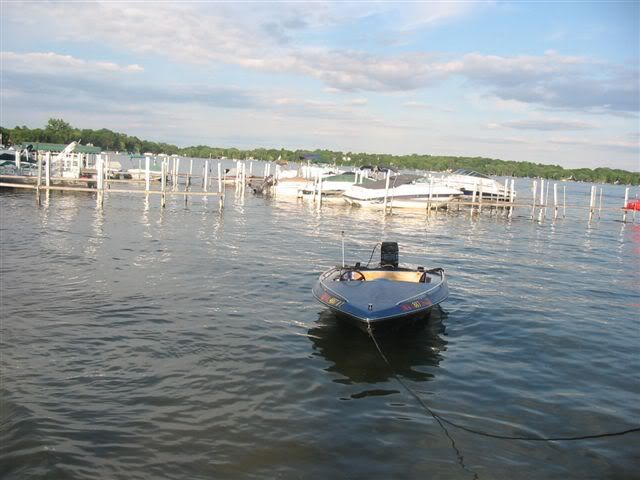 And true to form, it started, and my dad and I are off for our dock.




It's not far from the launch to our dock, about a mile I suppose. The boat took a minute to warm up, but really started to move, and wanted to go fast. I don't know if he ever put it at full throttle. As we were approaching our bay, I told my dad he'll have to slow down when he reached the buoy. So he slowed the engine. I told him not to let the engine die as he slowed, having visions of being something going wrong.

The engine died unfortunately, and didn't restart right away, though I think that was because he didn't have the throttle in neutral. After some panicky fidgiting, if fired up. Here we are tooling around Emerald Lake, our bay.




Janet and the girls are excited to go for a ride.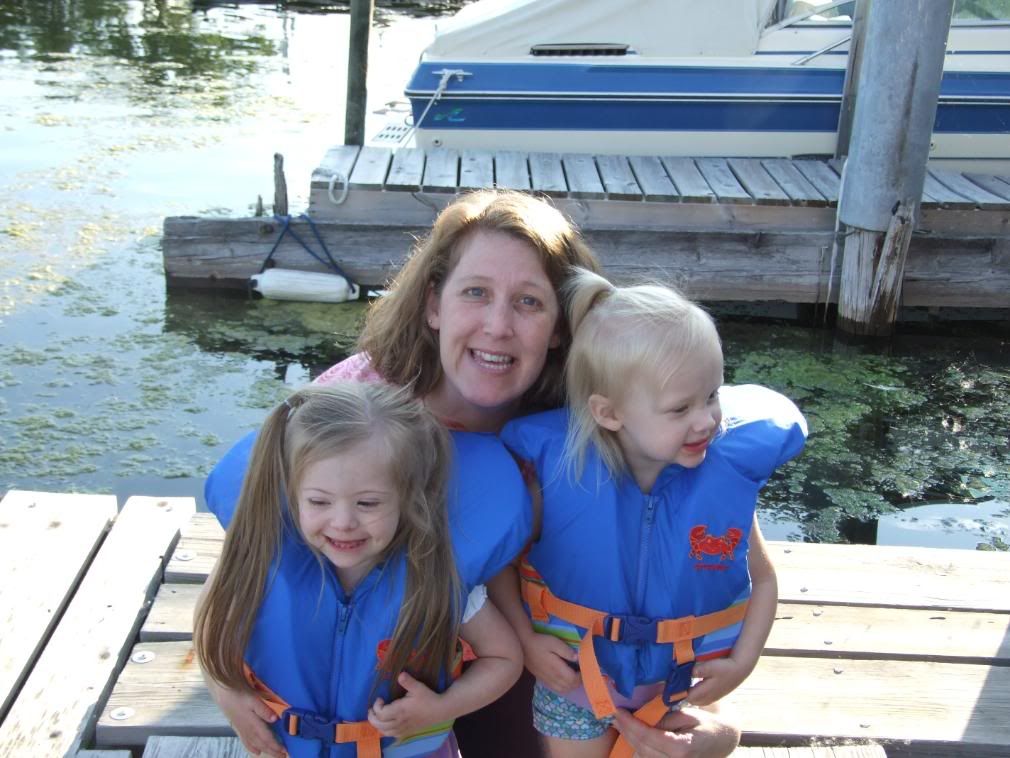 My dad finally pulls it into the dock. We have plenty of room for our little boat.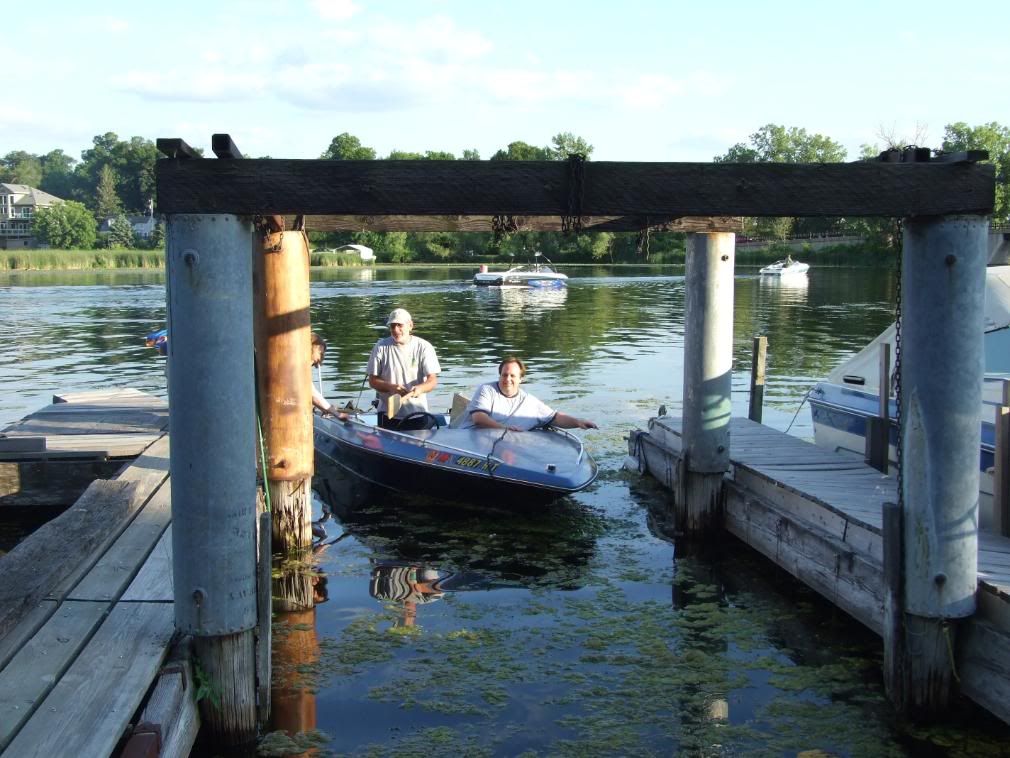 So dad gives me the keys, and we load our little family into the boat. We have fun tooling around Emerald.




Grandpa watches with pride, Grandma with worry about her grandchildren.




Hey look at me... I gotta boat!




We tooled around more in Emerald, going slow with the girls in the boat. I was about to bring it in, thinking about the fact my dad only put two gallons of gas into the gas can (so it would be lighter *shrug*). My dad was standing on the dock, waving me past, urging me to head to cooks bay and go fast. I can't really say no to that can I?

Maeve absolutely loved boating... she was a constant smile, especially when we were going fast (but not real fast mind you)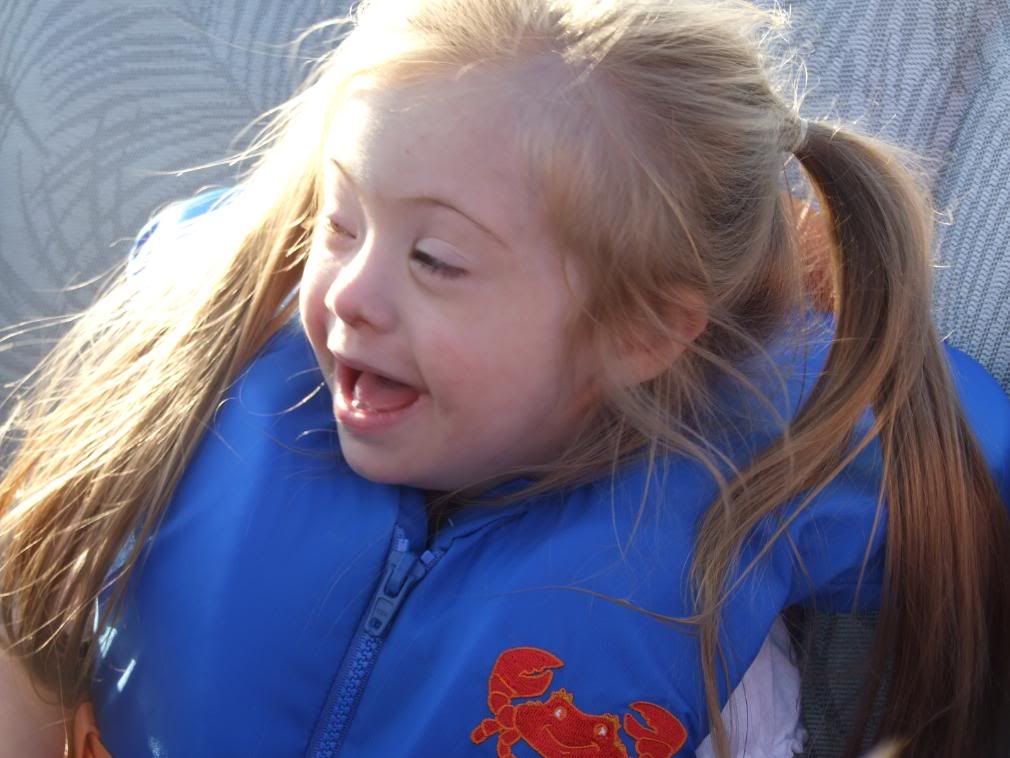 Hard to believe our daredevil, who is fearless on jungle gyms, was more anxious, and didn't seem to enjoy the speed.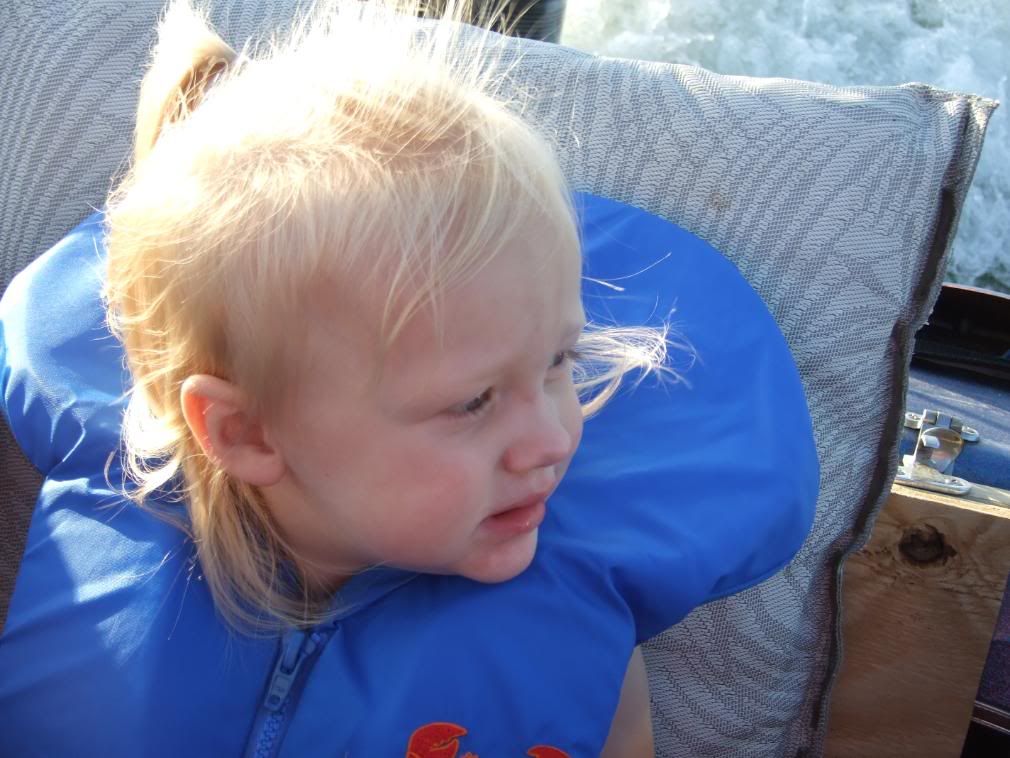 I was just starting to slow down, to head back to Emerald, and what happens... we run out of gas. I try calling my dad.




We asked the first boat that passed us for a tow. They were quite friendly, and obliged us. As Janet said, they could hardly refuse us with 2 little girls in the boat. You can see the big boat pulling us under the bridge.





I guess it was kinda humiliating to be pulled back to our dock... fortunately it wasn't very far.




The boat that pulled us was full of people enjoying the moment.




Safely back at the dock we tie it up. It's nice to see a boat here again.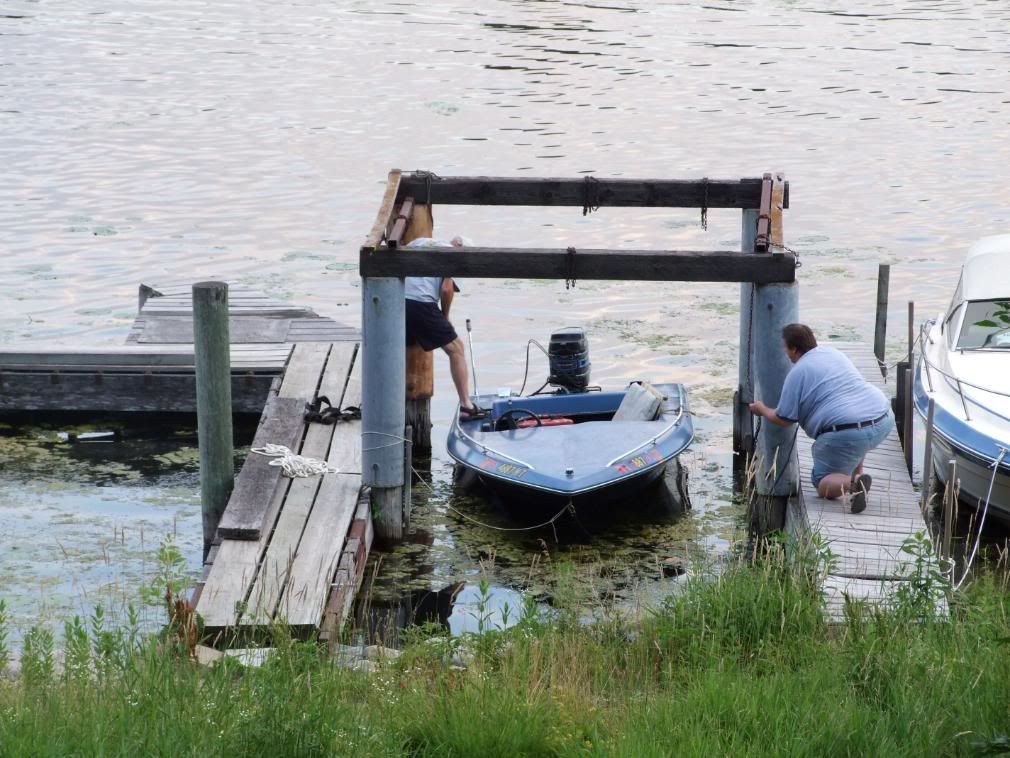 I'd love to name it... any suggestions?


Comments:
the blue blur
the blueblurry
the smurf ship
the tinytanic (haha lets hope not)
I will keep them coming until you say stop
Post a Comment
Subscribe to Post Comments [Atom]
<< Home
Subscribe to Posts [Atom]