Wednesday, July 02, 2008
Happenings in Mound...
We've been busy lately... I played with the River City Jazz Orchestra a couple weeks ago in Excelsior. They were the jazz band that played at the dance for our wedding. I love playing with them, and it was nice and close for Janet and the girls to come and listen.




Then we went camping with the Linkert cousins... lots of fun with lots of kids. I got the first fire going. (one match)




The girls were real excited about sleeping in a tent, and did remarkably well.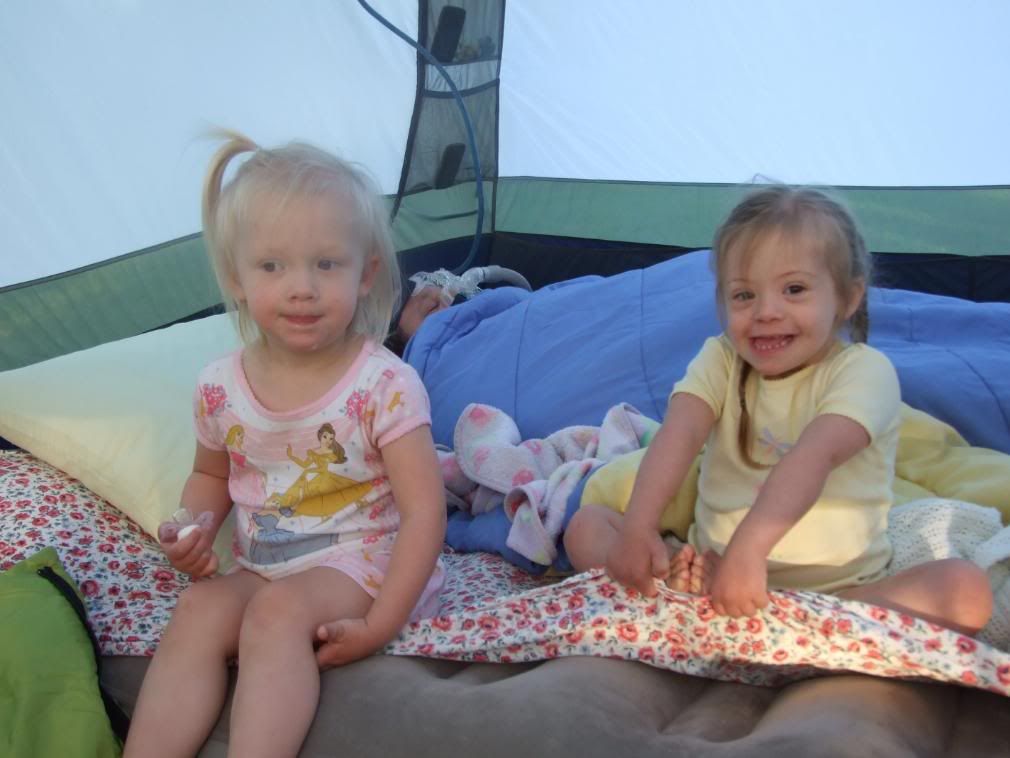 Maeve and dad contemplate morning breakfast.




Janet and Cecelia just contemplate getting up... we were up early the first day.




Maeve decides her eggs need more salt and pepper.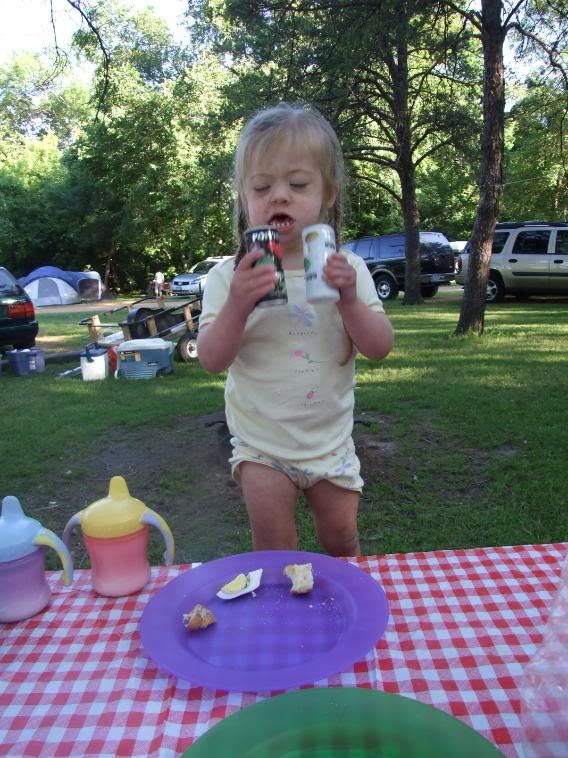 Playing later.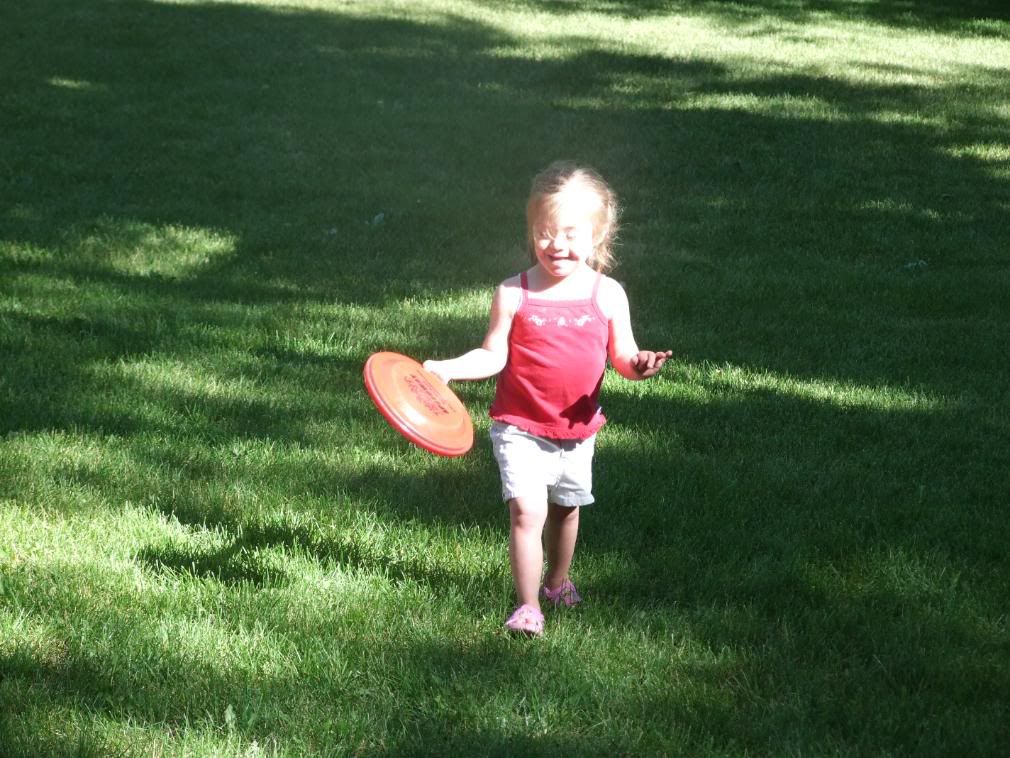 You can't go camping with us until you play a game of Kubb...




More fun.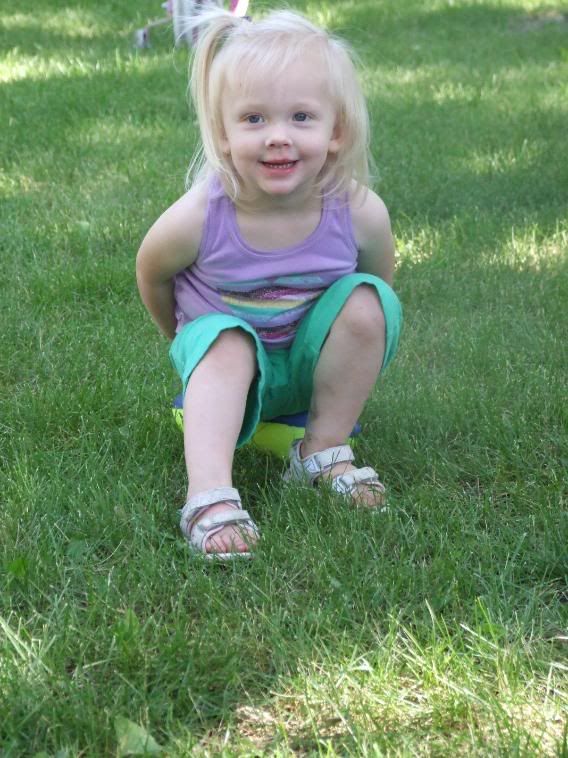 Daddy and the girls enjoying the campfire. They did a super job of being safe!




Can't you just feel the love?




Did I mention we were up really early the first day... or specifically, the girls were up real early. Maeve fell asleep in Mommy's chair just as the Ella birthday celebrations were starting.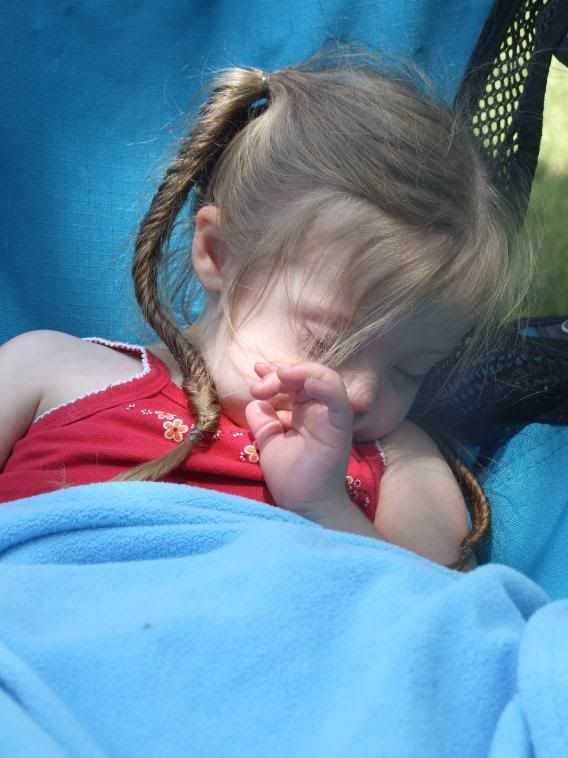 And promptly, Cecelia fell asleep in Mommy's arms... in daddy's chair... while celebrating Ella's birthday. I enjoyed myself standing.




Spent some time at the park the next day.... Cecelia enjoys herself with Ella and Avae.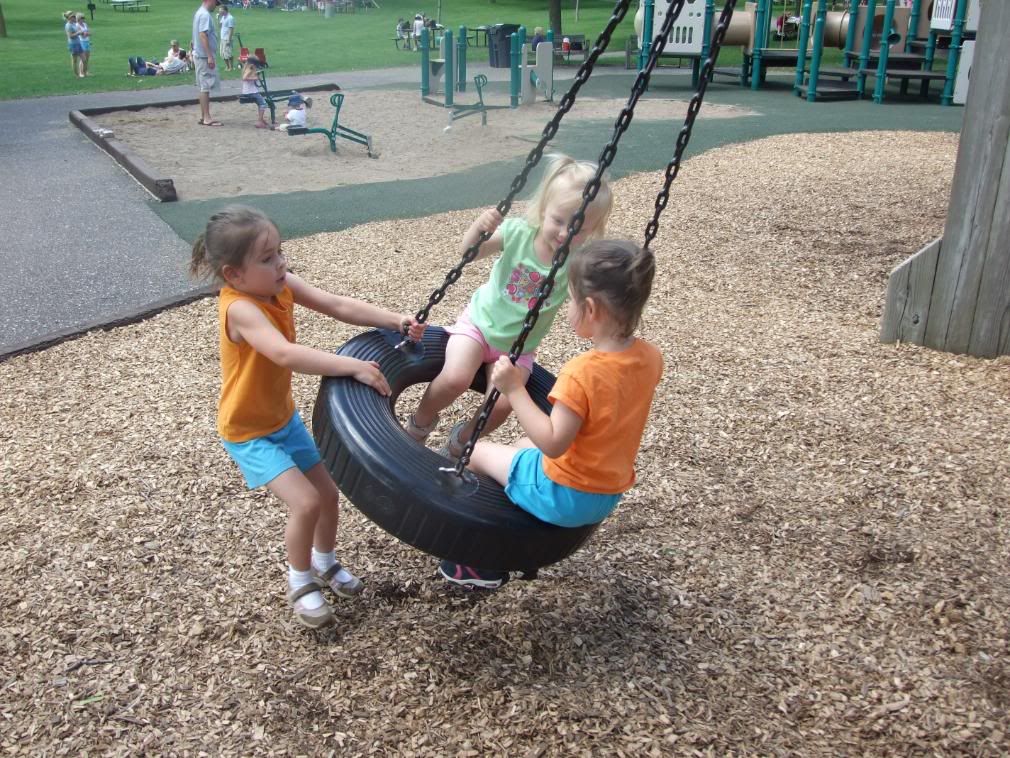 Maeve get's some swing time too.




A great weekend camping!




Well... the girls weren't quite ready to go... fortunately we are bigger and stronger than they are.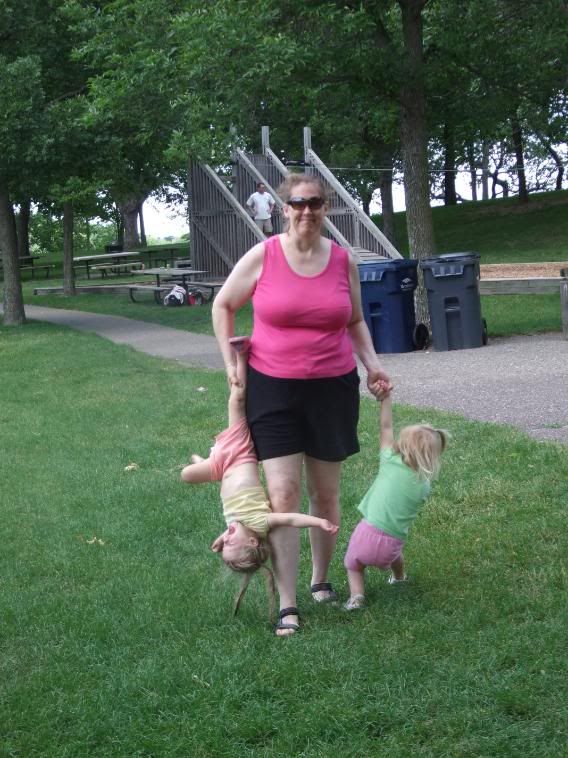 Our camping site as we are packing up.




At the day care, we headed out to Shirley Hill playground. Had a real nice time.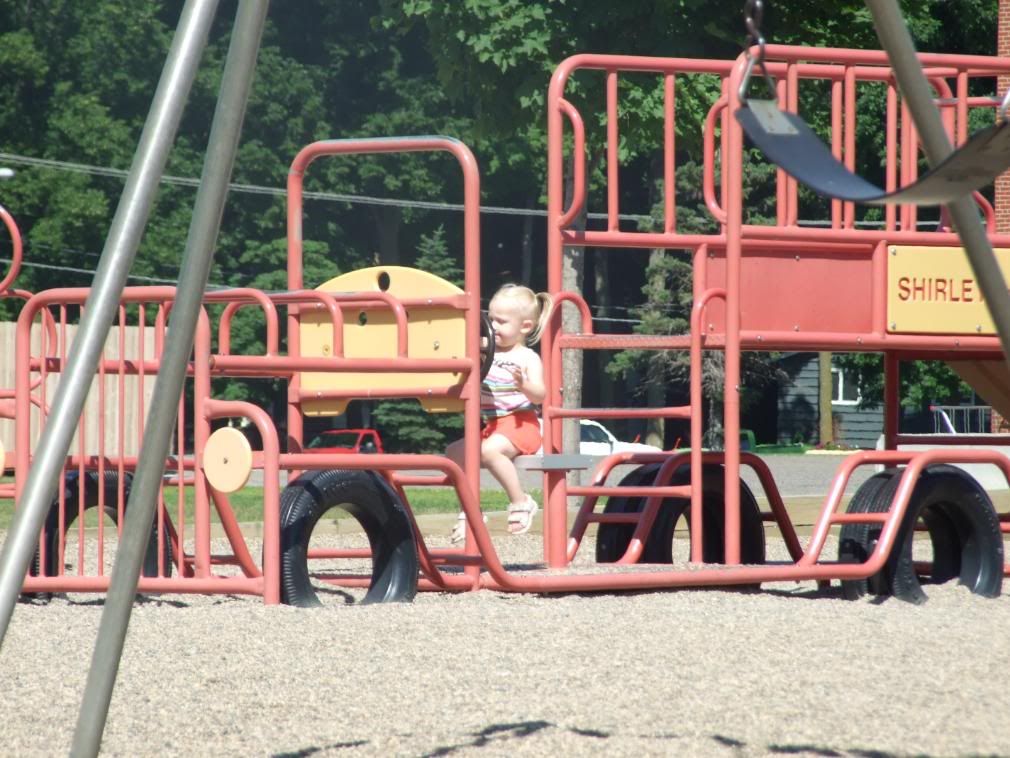 Maeve was more interested in hanging with me, than playing in the playground.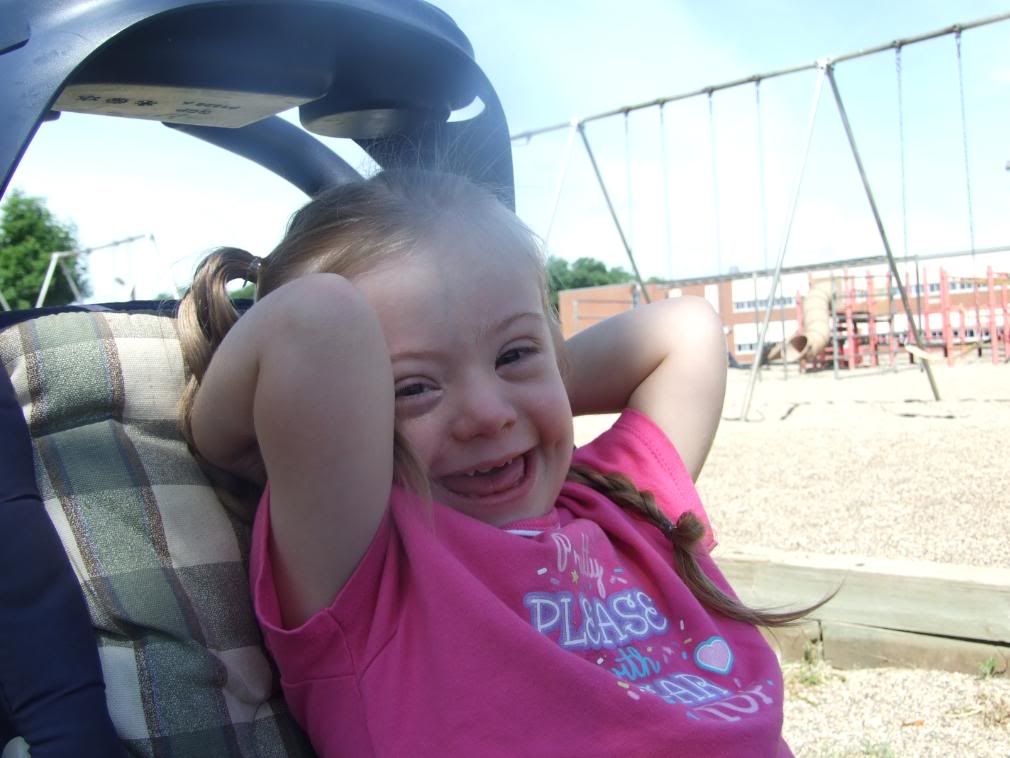 Got a sprinkler going... Maeve was very timid of the water... wasn't in the mood at all for some reason.



Finally got the bikes out last week and went for a ride, the girls in tow.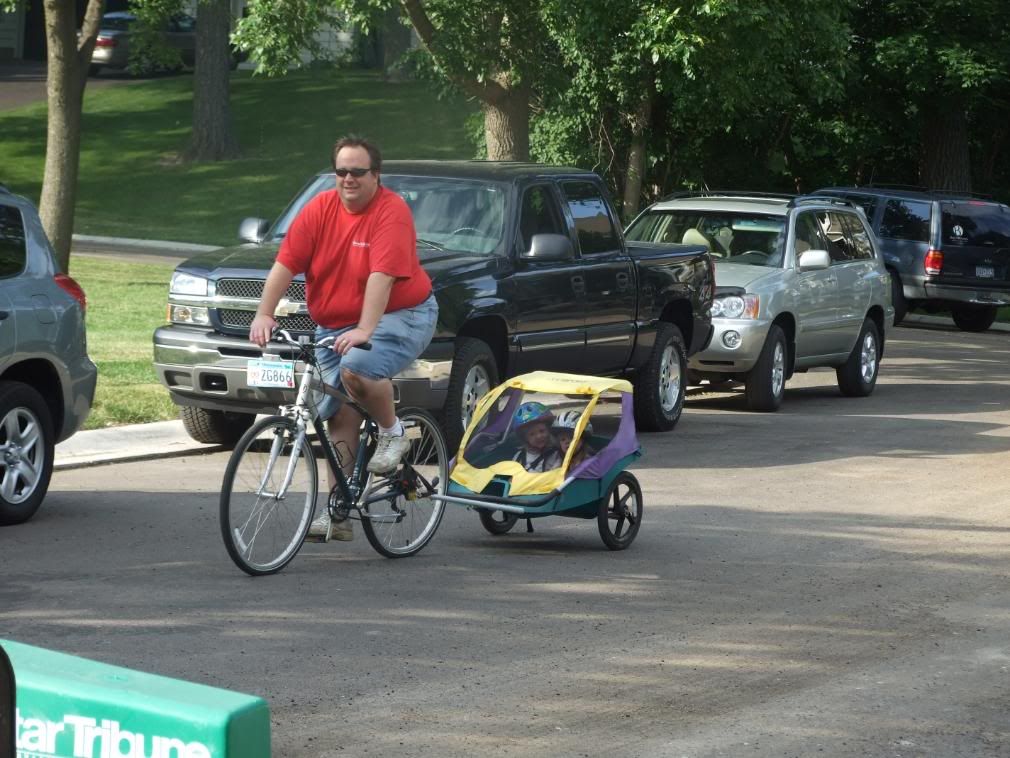 Cecelia is looking older by the month. She is so much bigger than her sister now.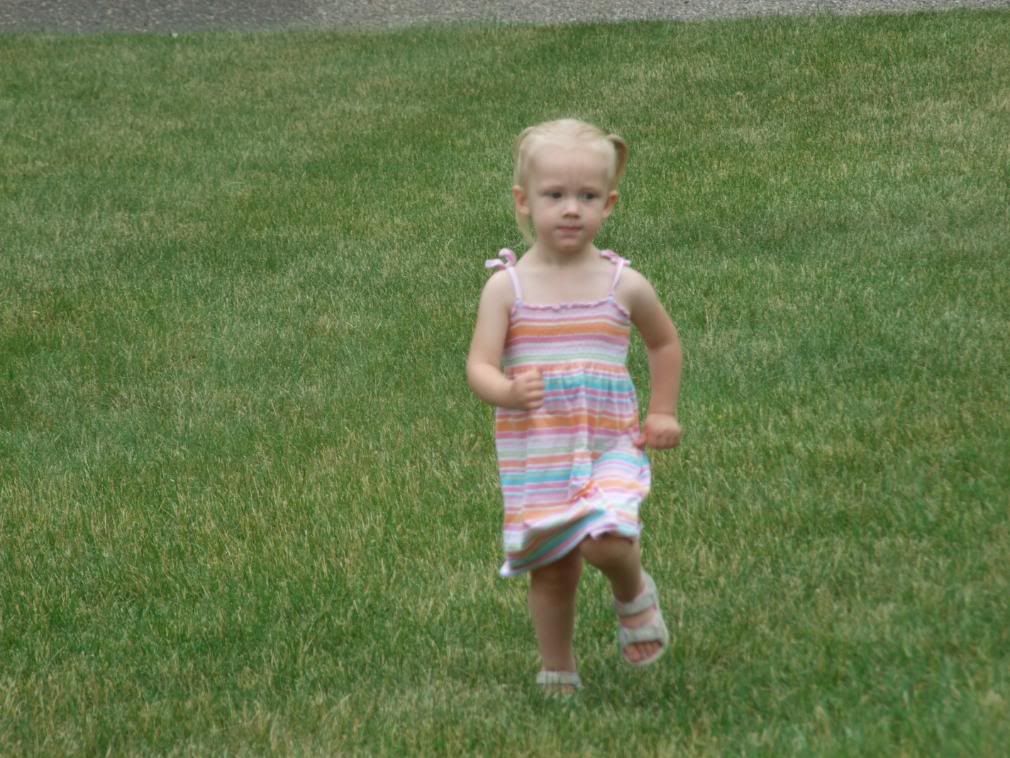 Kendall has become a real monkey.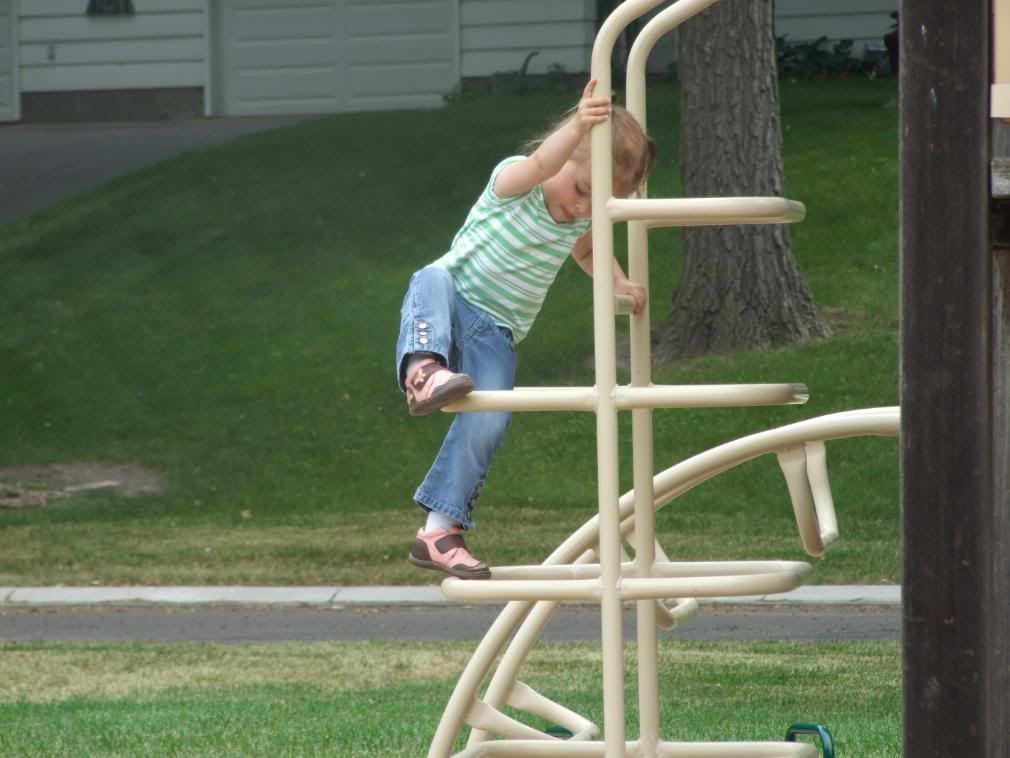 Cecelia likes doing it barefoot.




We enjoyed making some bubbles.




Enjoyed music at the city park the other day, where the city beach is, so the girls were drawn to the water naturally.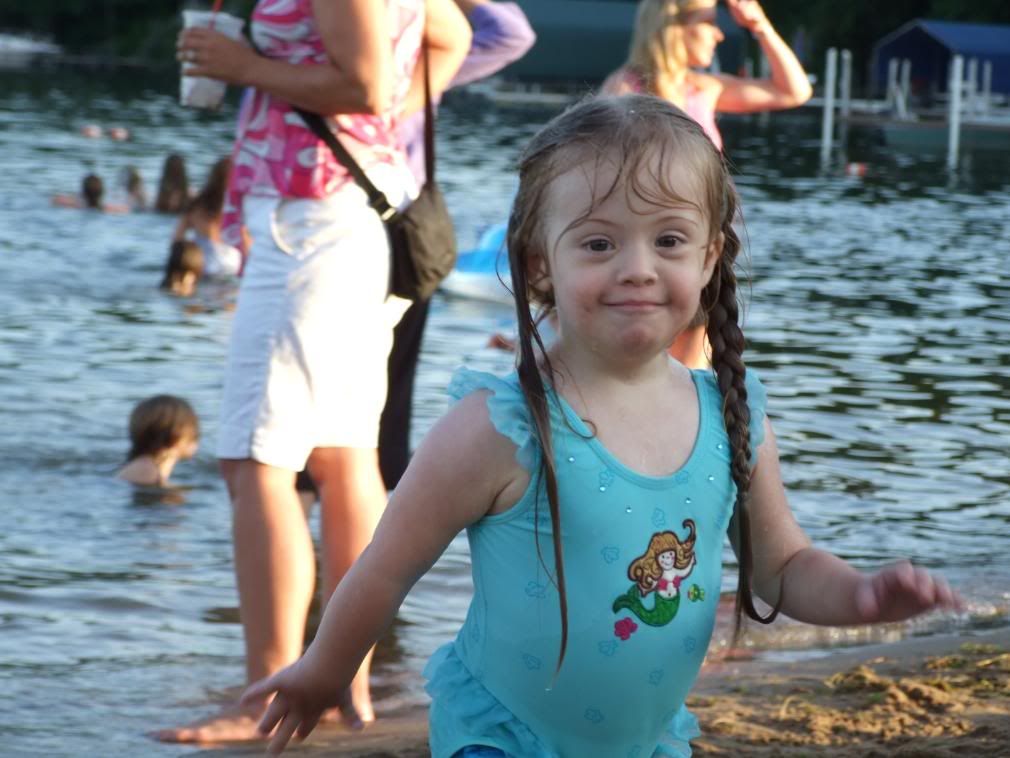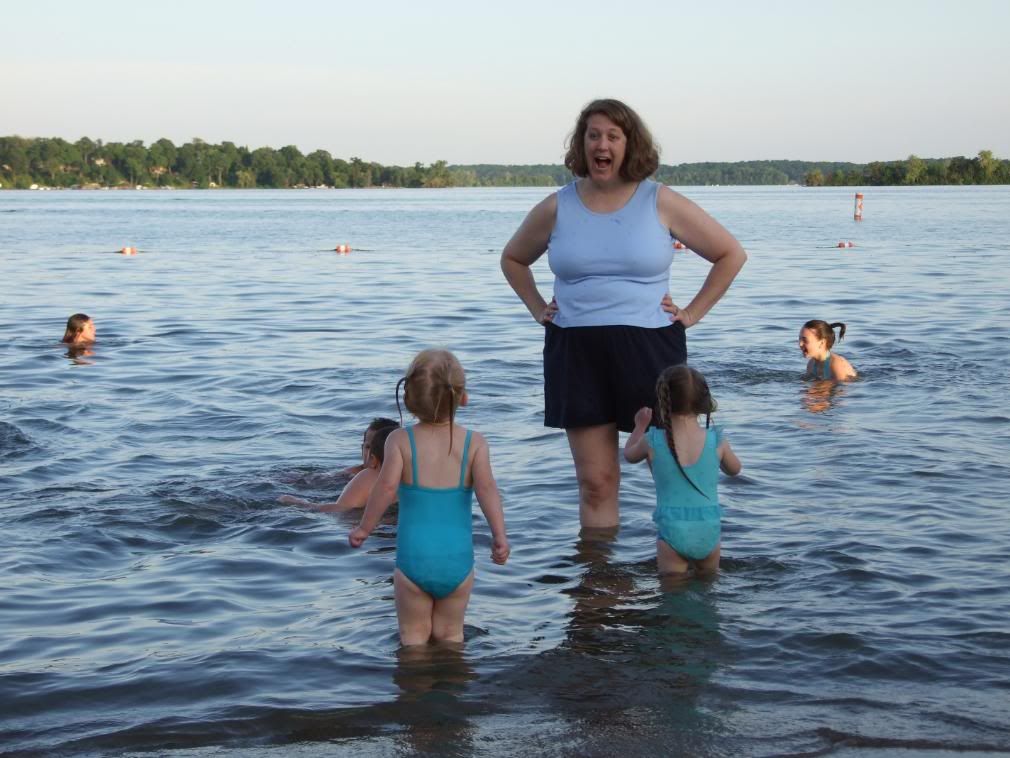 A lovely evening. This is Cooks Bay on Lake Minnetonka.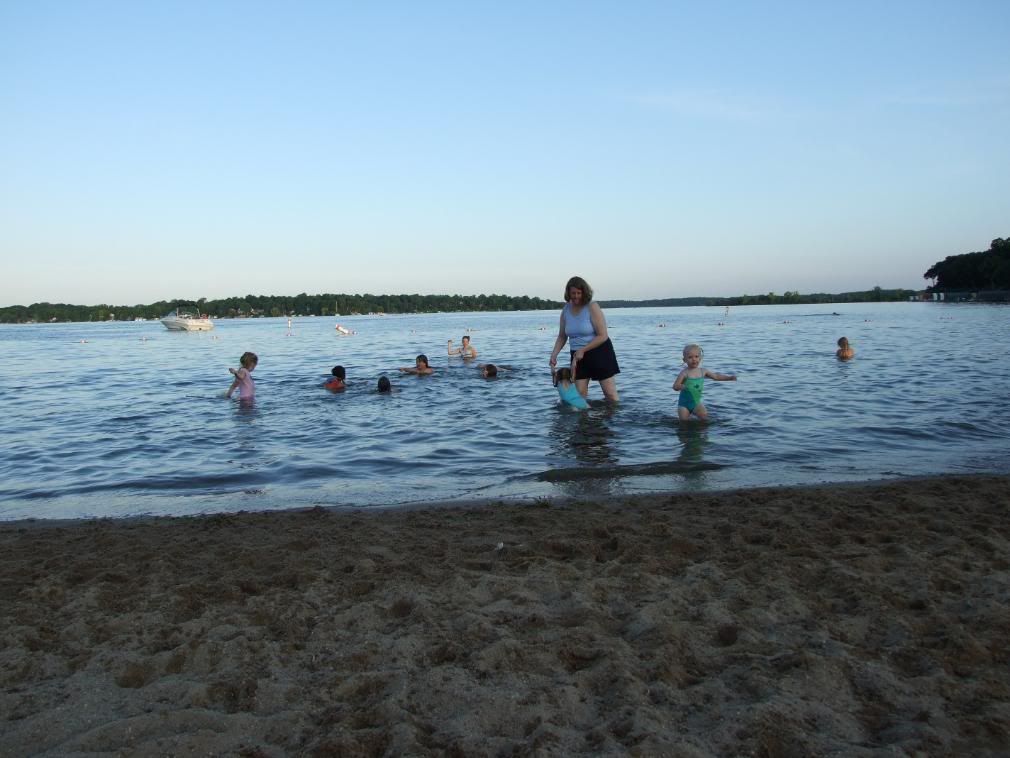 Remember how timid Maeve was when I had the sprinkler running. I barely got her to reach her hand in to feel the water... it rain hard last week, and I opened the patio doors so the kids could get a real sense of it... and Maeve runs out there, loving it!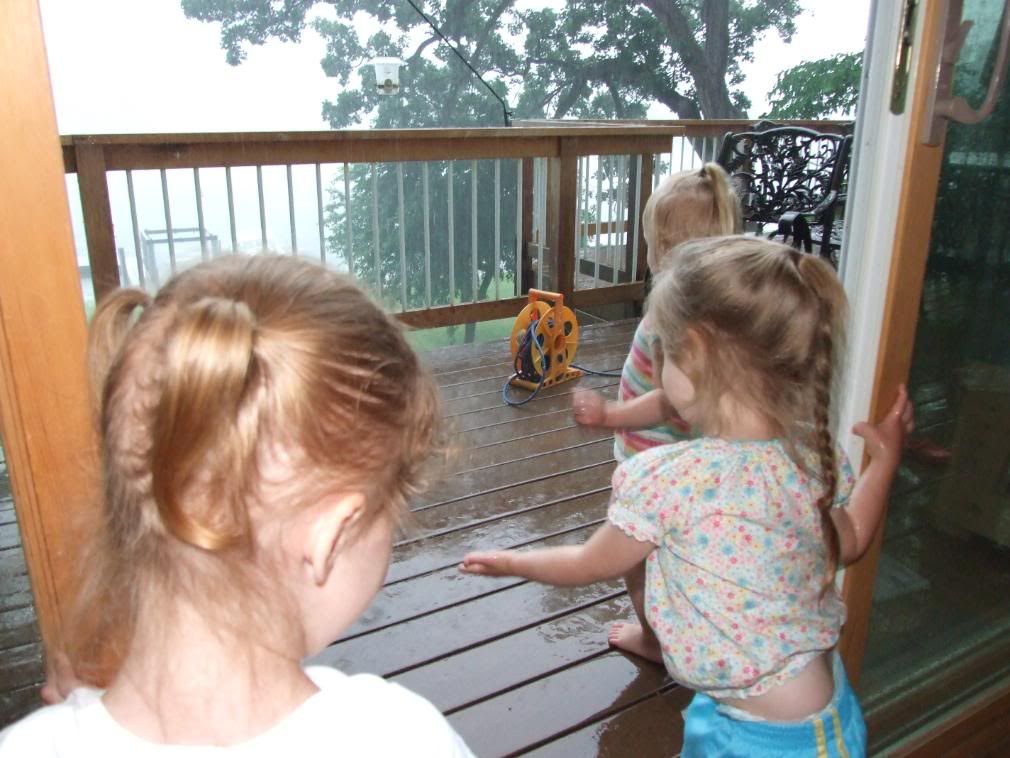 My brass quintet played at our church the other day... the church guess we were worthy of advertising!




Then we had our Down syndrome parent group over for a BBQ Monday night... lots of kids. Had a great time!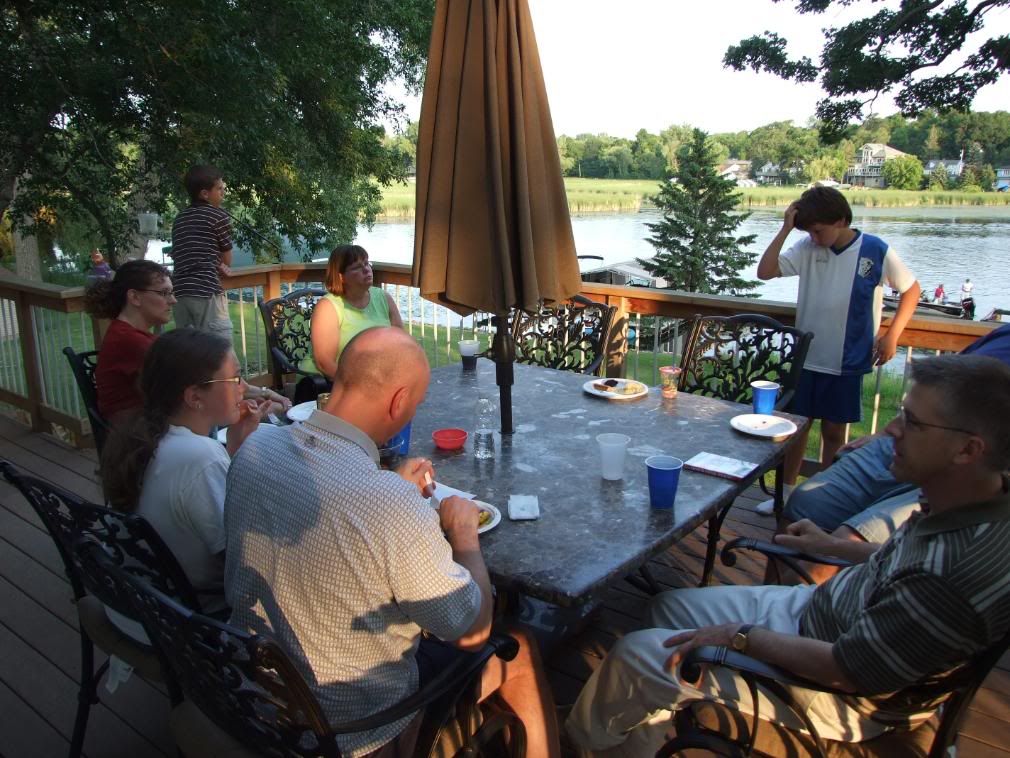 Comments:
So glad to see some new pictures! The girls are growing and changing everyday! I like the picture of Maeve in the rain. So fun.
Keep those pictures coming!
Great photos. It was fun being with ya all at Lake Independence - even though we didn't spend the night.
Have a safe and happy 4th!
Aunty C-
Post a Comment
Subscribe to Post Comments [Atom]
<< Home
Subscribe to Posts [Atom]