Saturday, March 29, 2008
Spring in Mound
Well Spring is here, which means that our south facing deck is snow free early, and we get outside when it's nice out... we don't pay attention to the rest of the snow.





It was so nice this day... and so refreshing to go outside...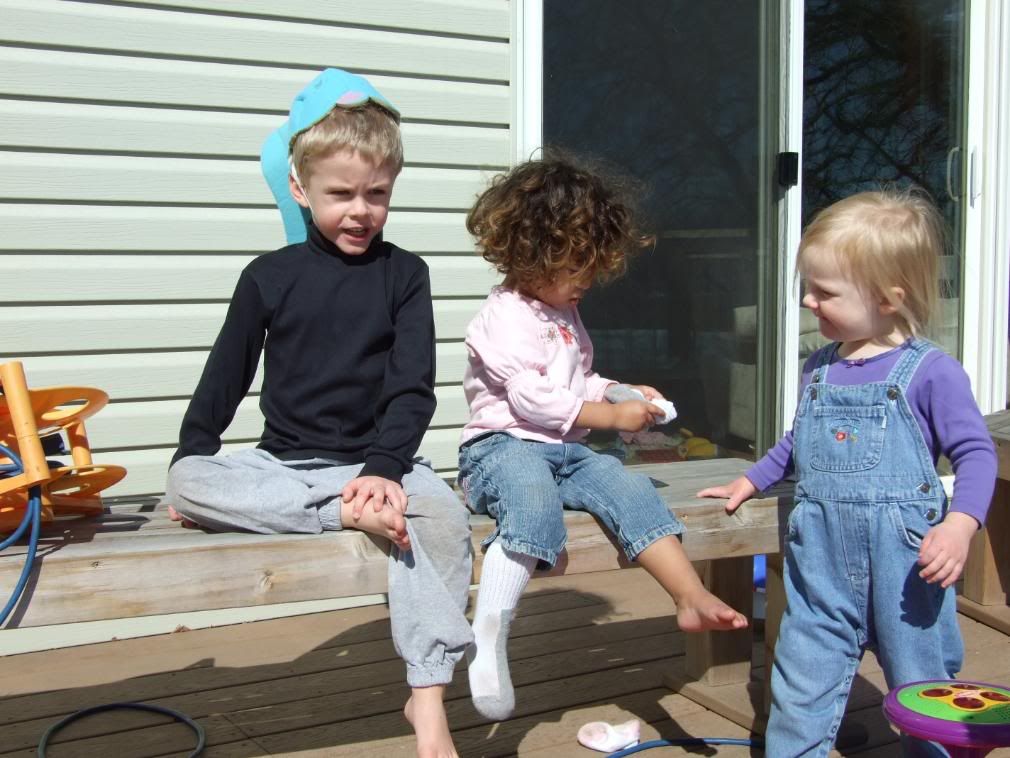 I decided to do a snack outside too. Heck, I was in such a great mood, I gave them brownies!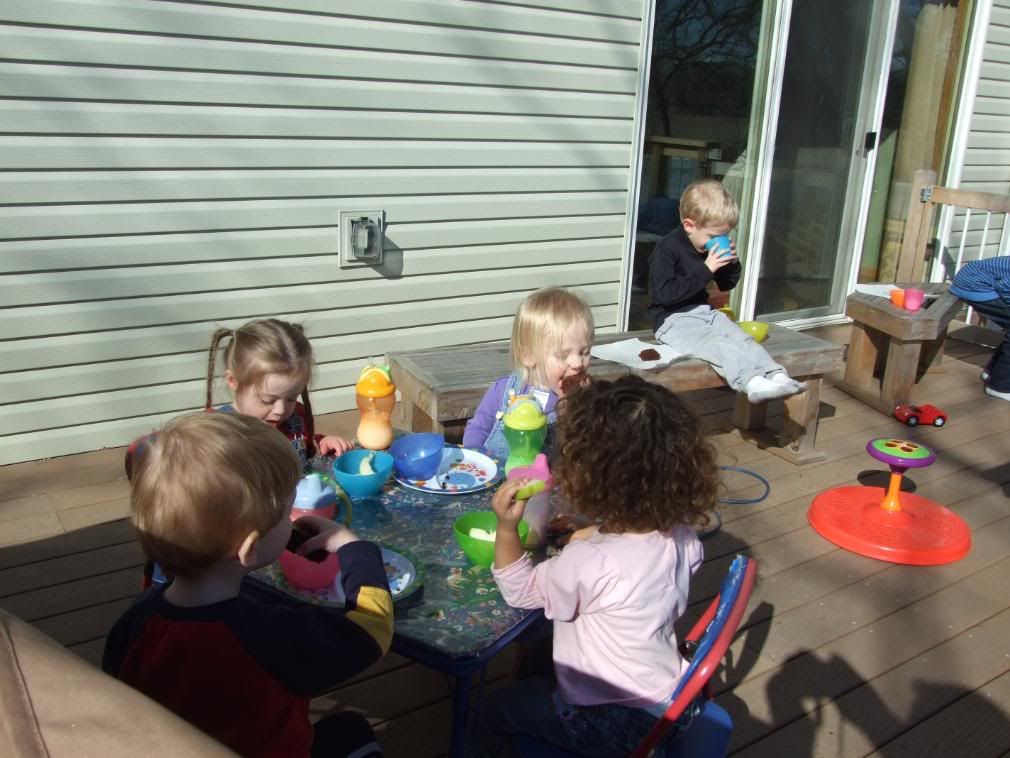 We went for a walk when Janet got home. The girls did great!




Maeve walking with style.




Cecelia running like a kid, they grow up so fast...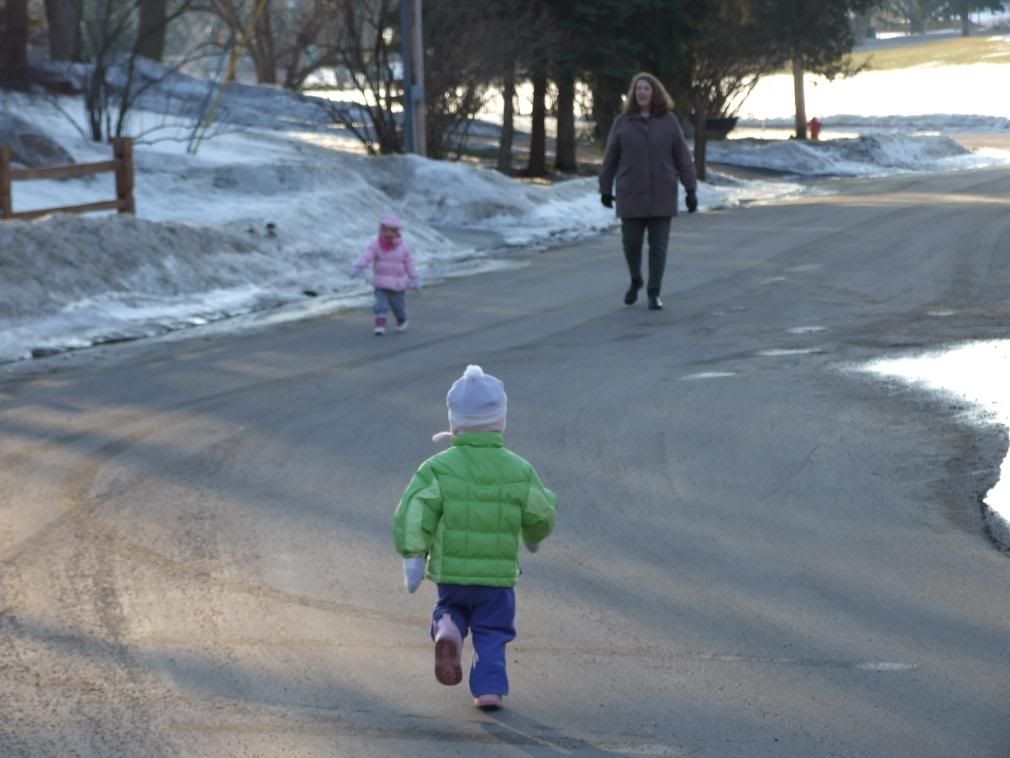 Maeve enjoying her bath.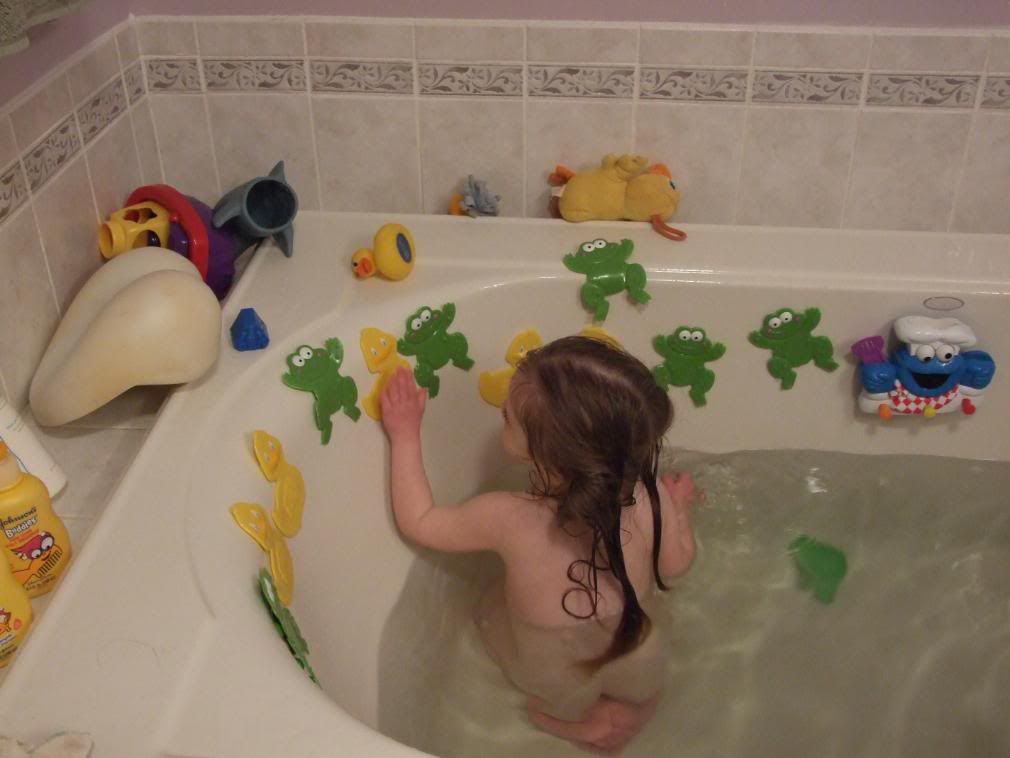 Beautiful girl, huh?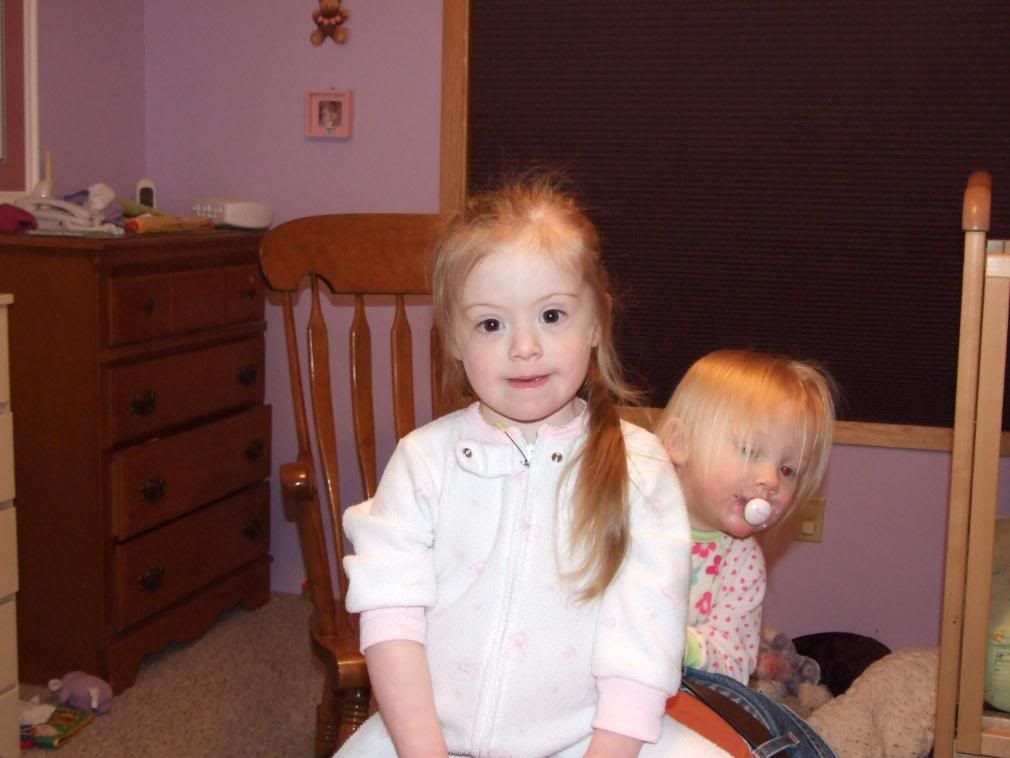 Funny girl, huh?




I must qualify, this was not taken during daycare hours.




We celebrated Easter on Palm Sunday with the Burfiends and my folks... decorated some eggs.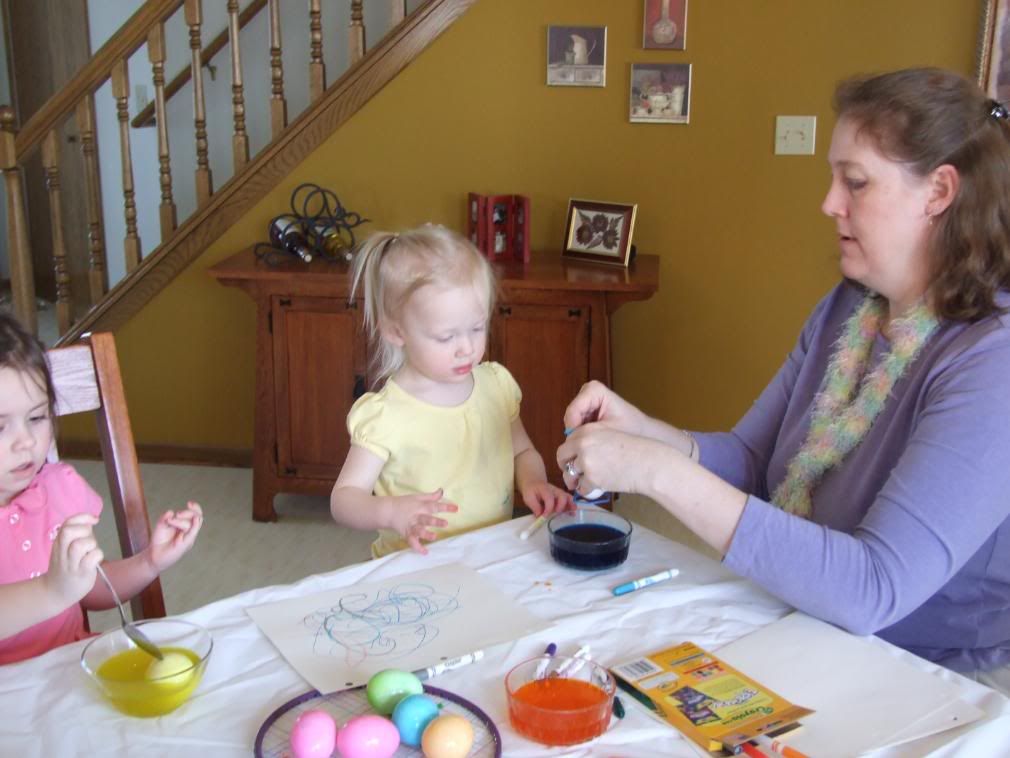 My dad didn't think the eggs were really hard boiled.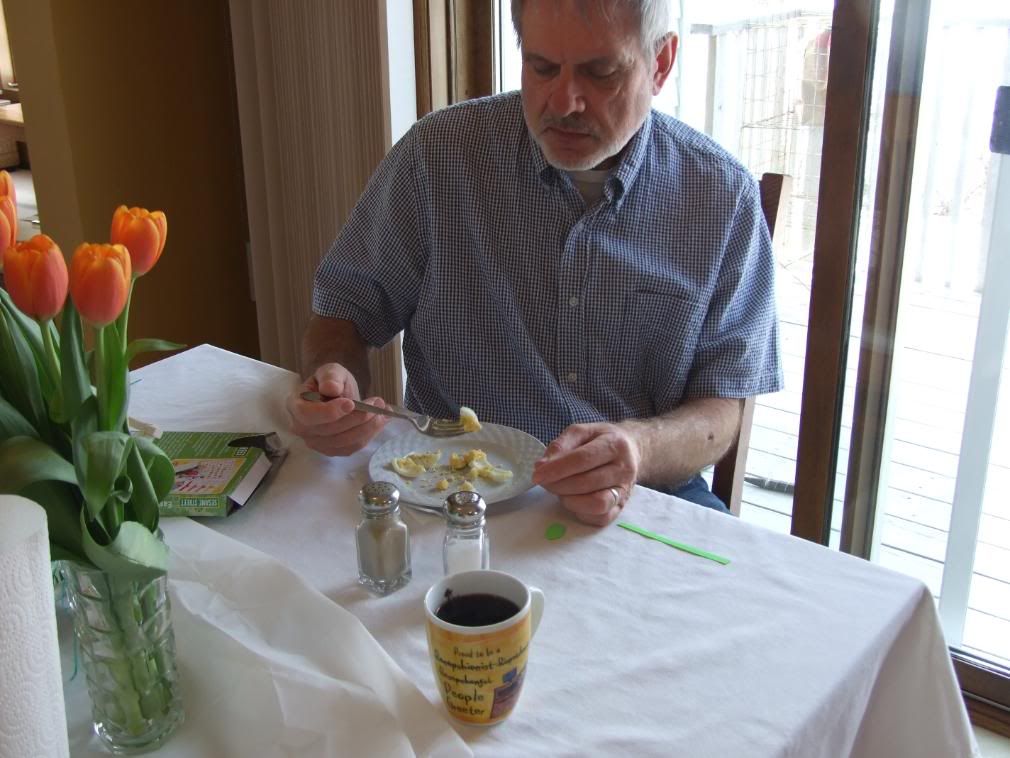 Some Easter cake.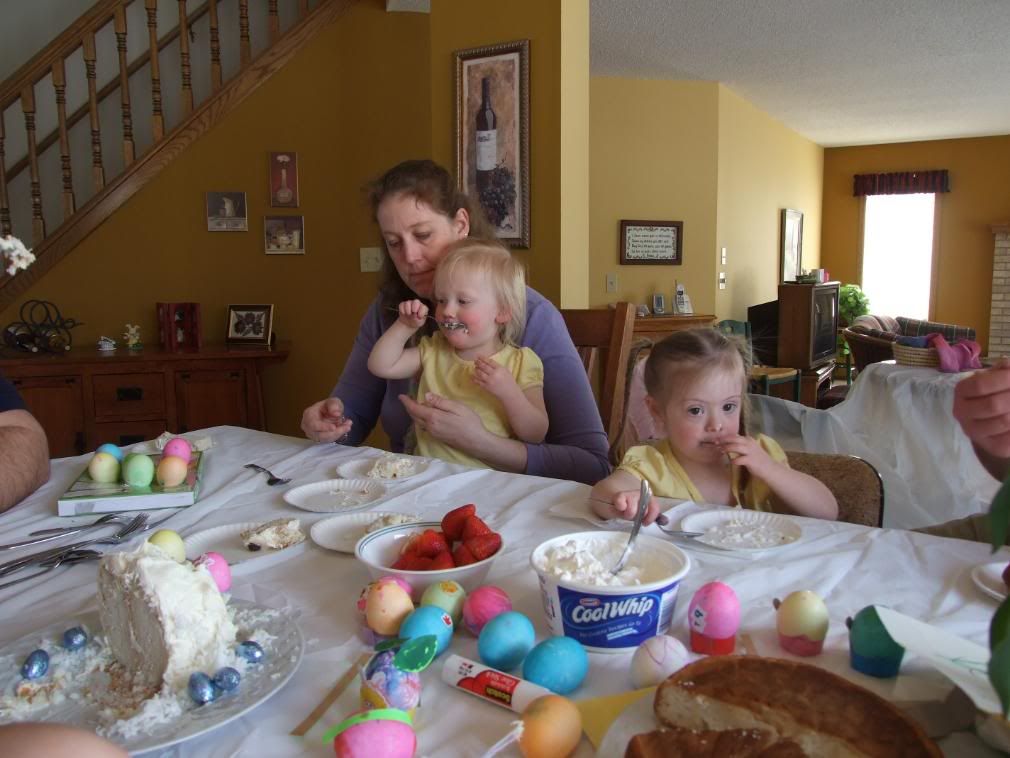 Cecelia and grandpa playing.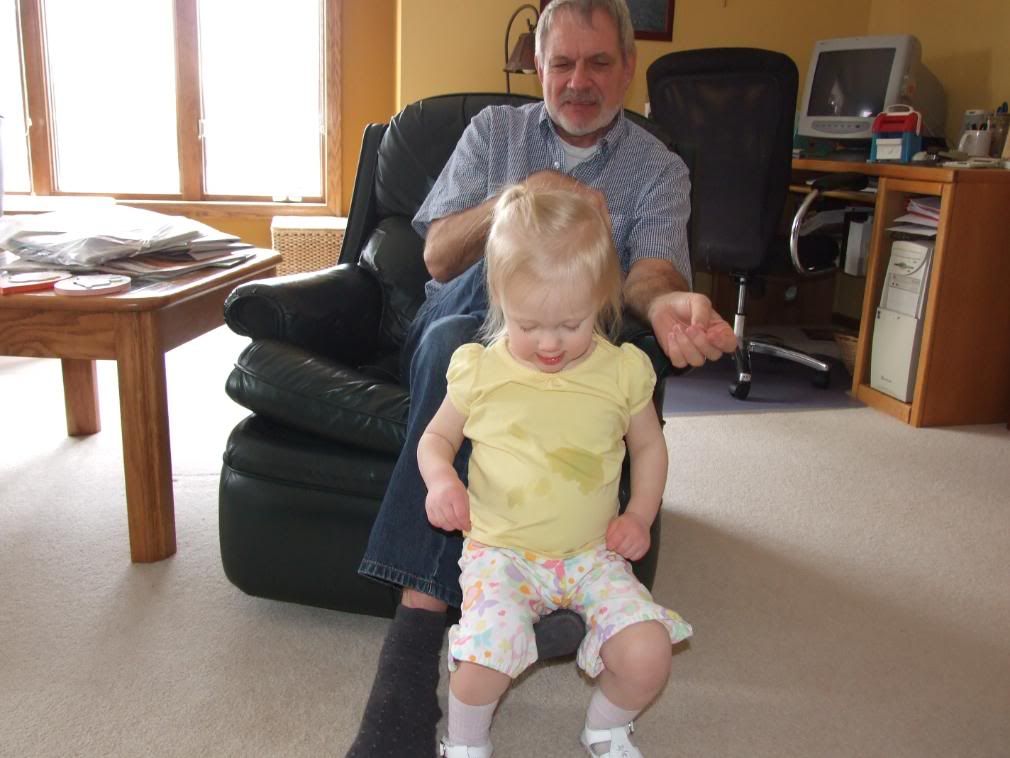 Happy Easter from the Linkert/Burfiend kids!




Had Kendall's brother join us for a couple days. The girls loved him!




Lunch time.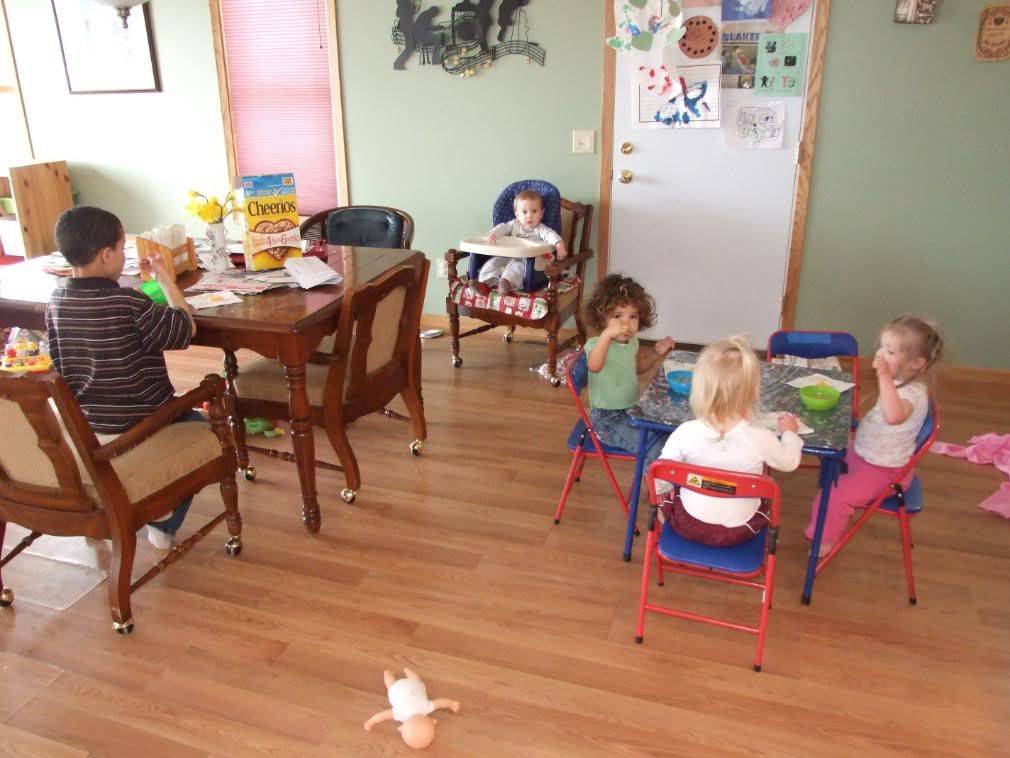 Kendall doing some puzzles.




Gotta take advantage of these nice days when they come... notice less snow in the background!




Peter enjoys the fresh air.




Mommy enjoys the fresh air too.



Isaiah plays with the puppet theater.




Cecelia likes to sit here...




Micah builds himself a scooter.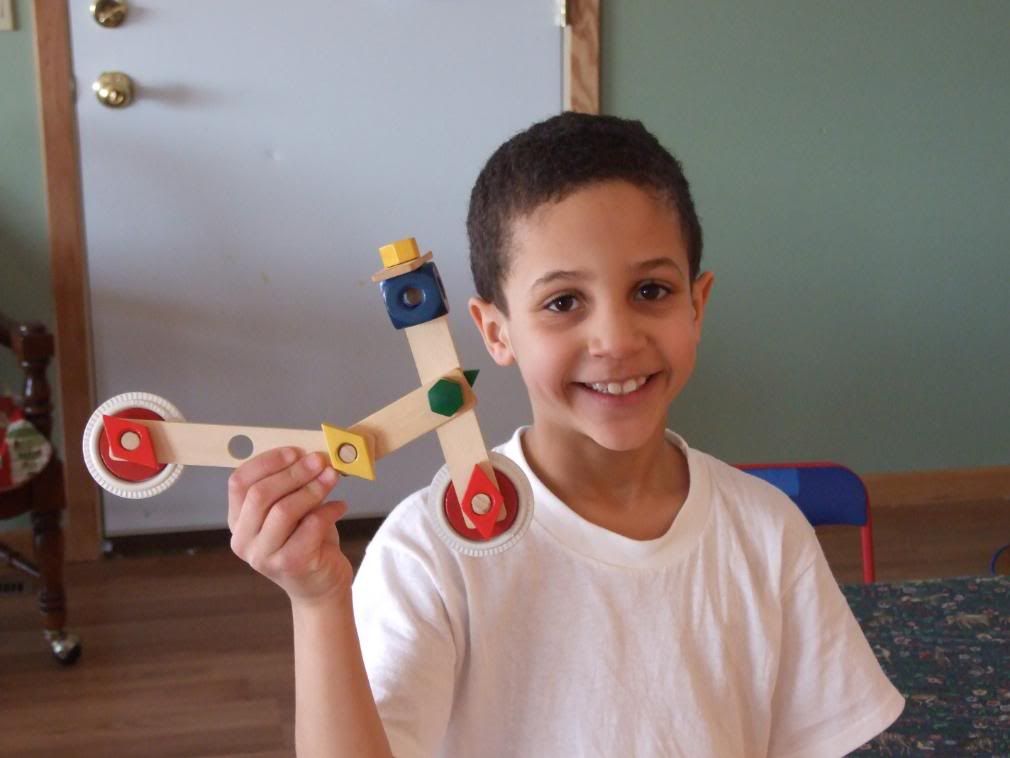 I got one of the Hot Wheel tracks for the boys to race the cars with. This one is pretty cool, as it hangs from the doorway. However, it didn't come with a whole lot of track in my opinion, so I bought a second one to double the length of the track.




Cecelia is ready for the Easter egg hunt!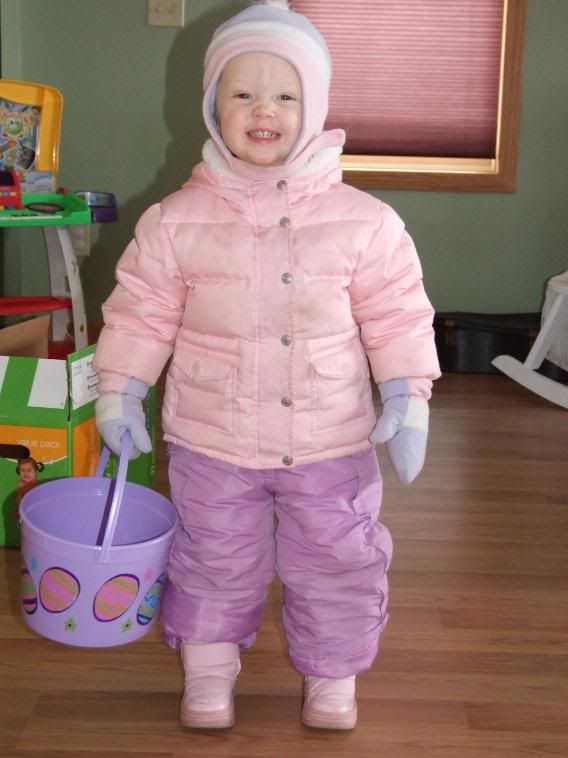 The girls wait for the whistle to start the hunt.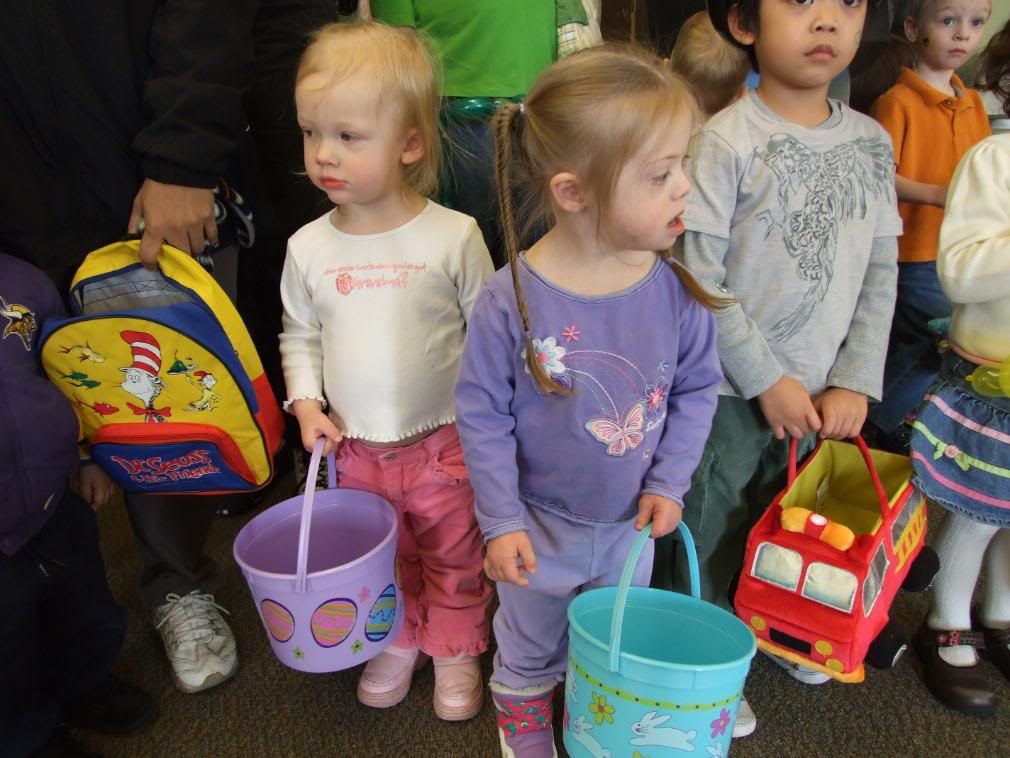 Traditionally Linkert easter egg hunts are done at Lawence and Janet's, who have a huge yard, and is a fun place for the event. They were not in town for the weekend however, so we took advantage of a nearby churches easter egg hunt. They don't hide the eggs very well though, so I don't know how much of a hunt it really was...

He's a friendly bunny... really.




You can see how badly hid the eggs were here.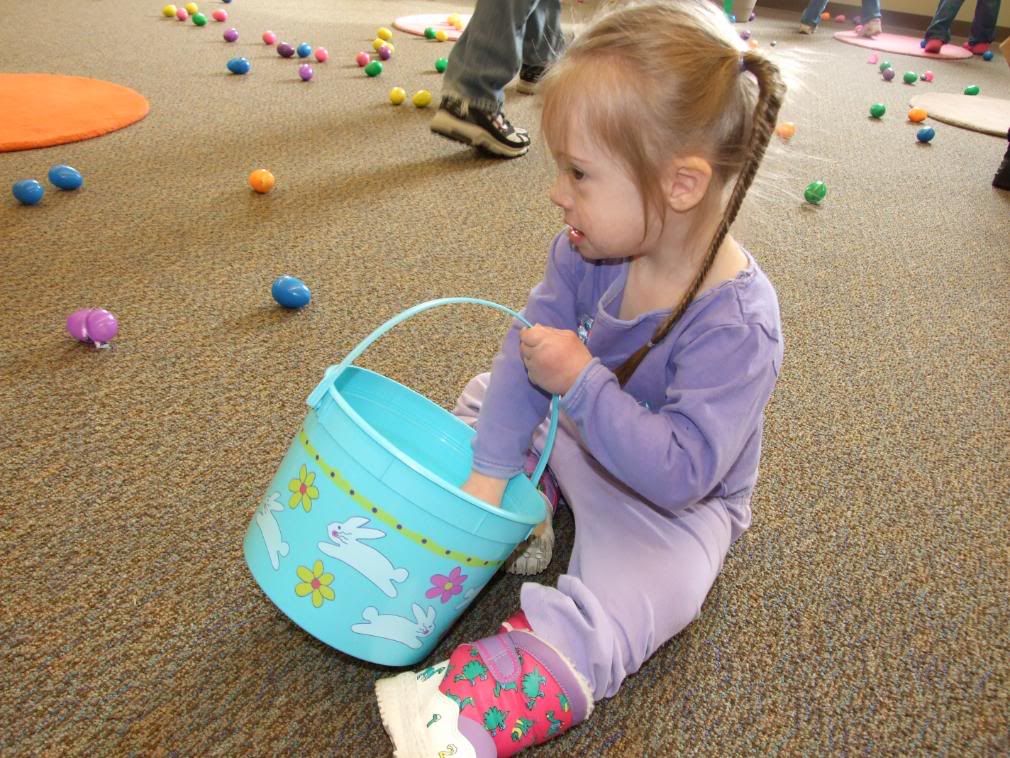 Here are the kids...




Maeve enjoys herself at a McDonald playland after the hunt. The girls have only been to a playland once before, and I think it was about a year ago.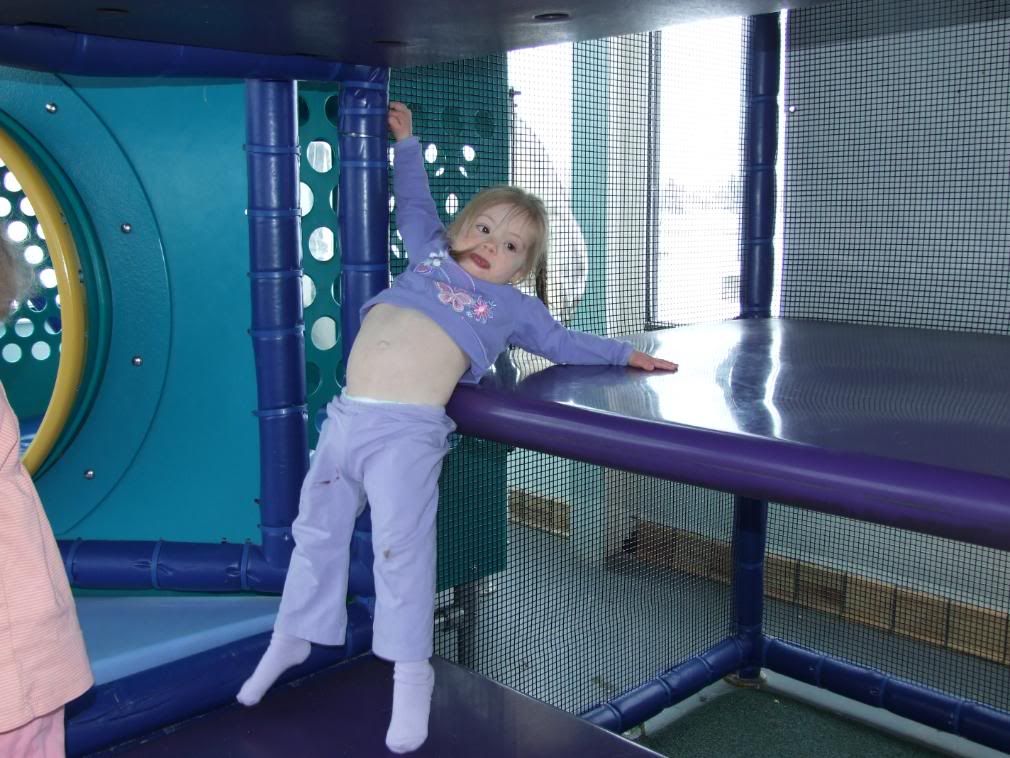 Easter morning, I was hired to play at a chuch in South Minneapolis... it was a pretty cool sanctuary, and had a great pipe organ and organist. One of the better easter services I've provided music for.




The girls Easter morning.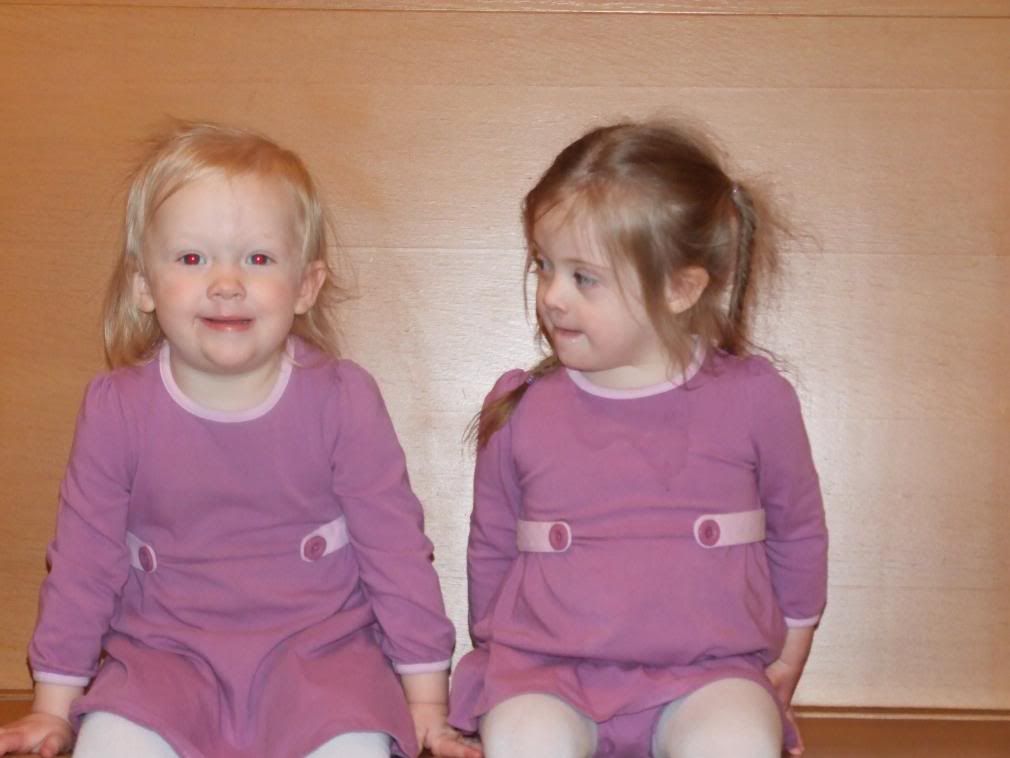 Sorry for the lack of pictures lately... been busy with the daycare.

Comments:
yeah, sorry the hunt wasn't much of a hunt for the kids, but at least we all got together! that is what counts right?
looks nice to be outside
the burfiends
Post a Comment
Subscribe to Post Comments [Atom]
<< Home
Subscribe to Posts [Atom]