Saturday, March 29, 2008
Spring in Mound
Well Spring is here, which means that our south facing deck is snow free early, and we get outside when it's nice out... we don't pay attention to the rest of the snow.





It was so nice this day... and so refreshing to go outside...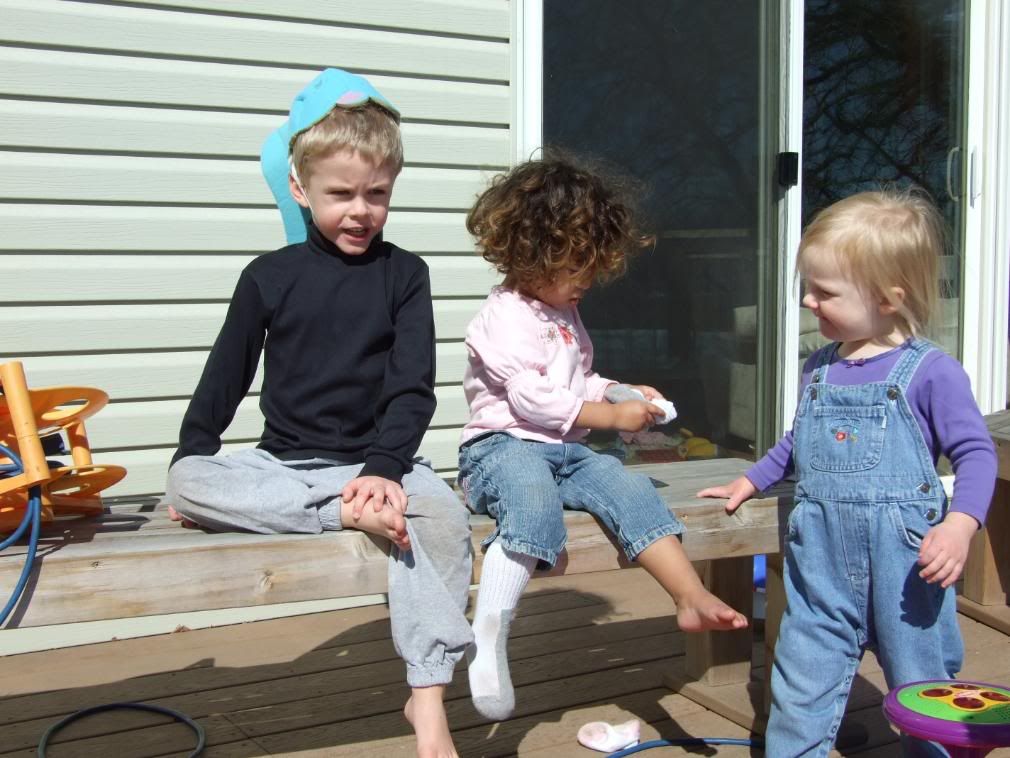 I decided to do a snack outside too. Heck, I was in such a great mood, I gave them brownies!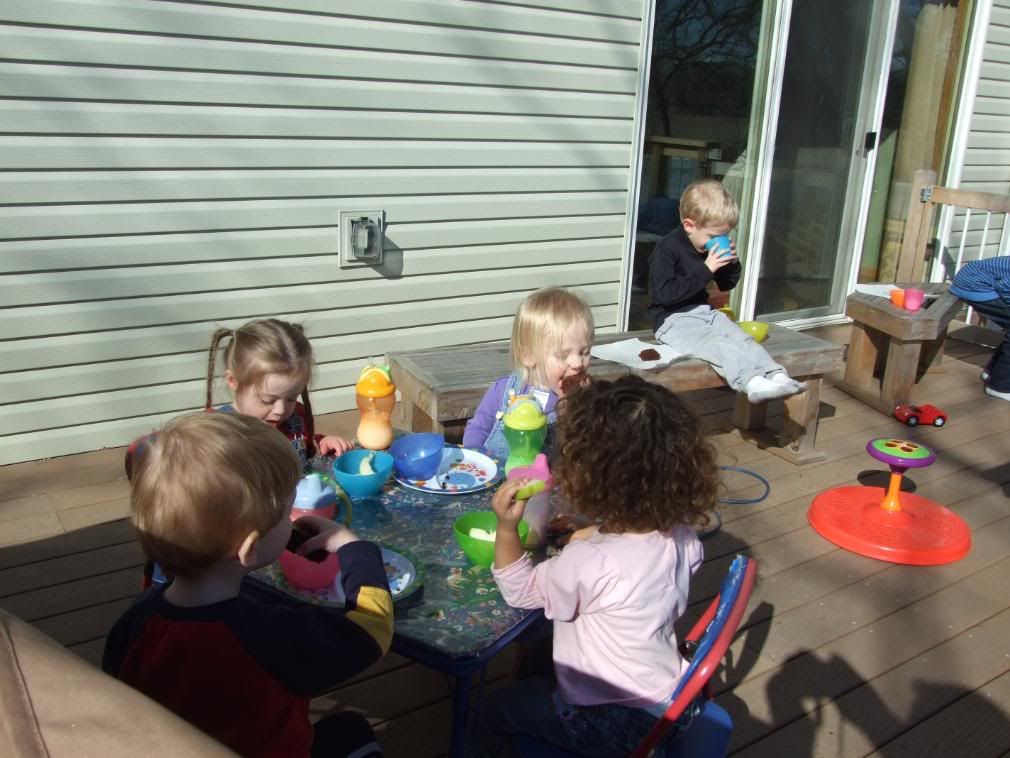 We went for a walk when Janet got home. The girls did great!




Maeve walking with style.




Cecelia running like a kid, they grow up so fast...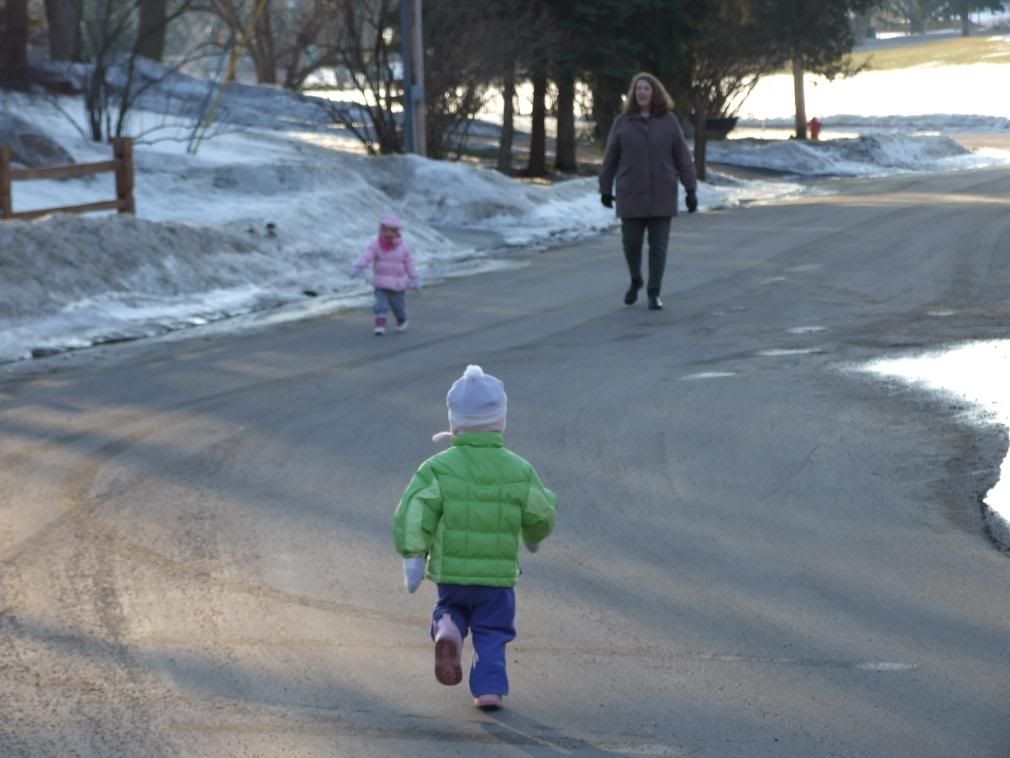 Maeve enjoying her bath.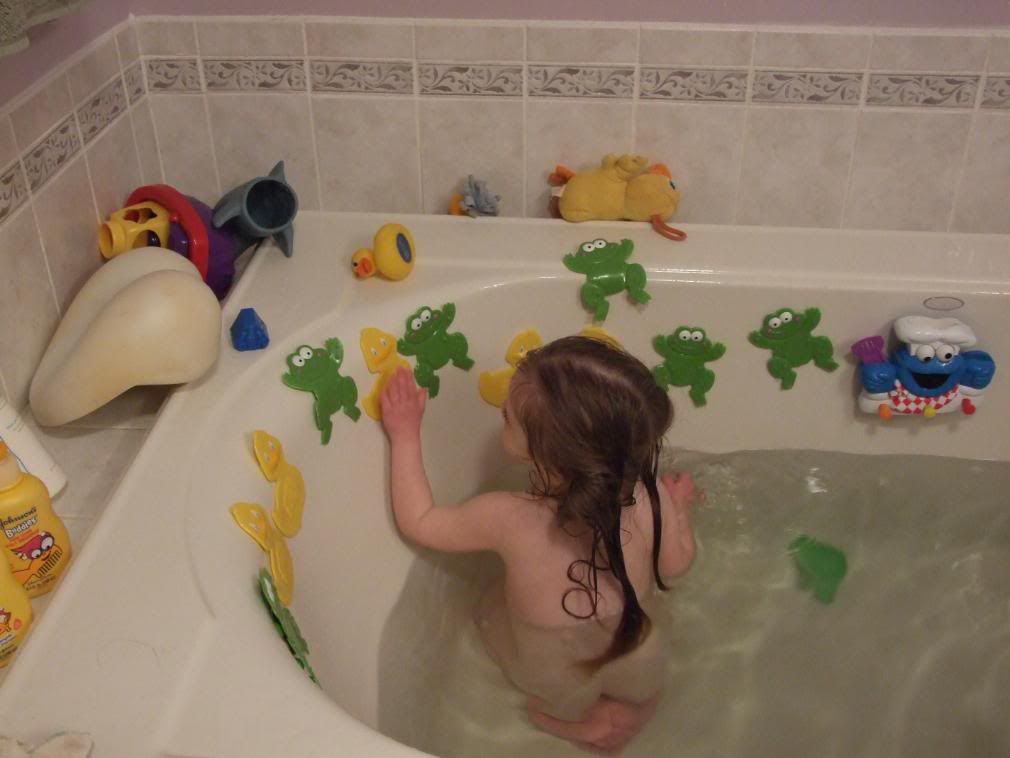 Beautiful girl, huh?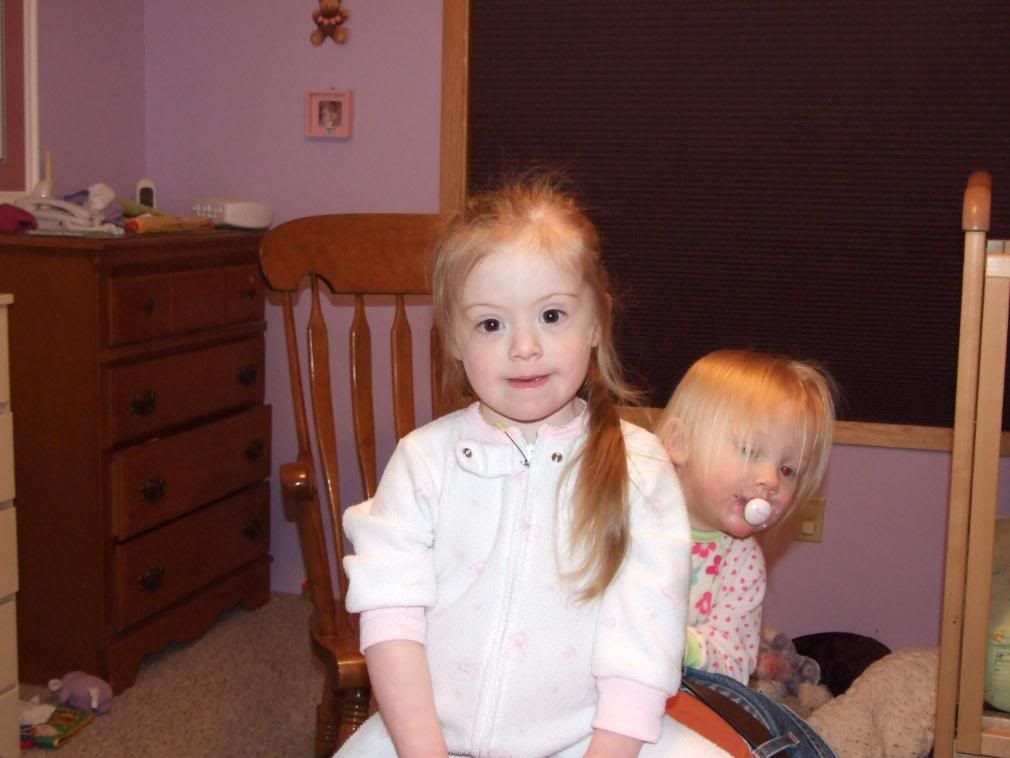 Funny girl, huh?




I must qualify, this was not taken during daycare hours.




We celebrated Easter on Palm Sunday with the Burfiends and my folks... decorated some eggs.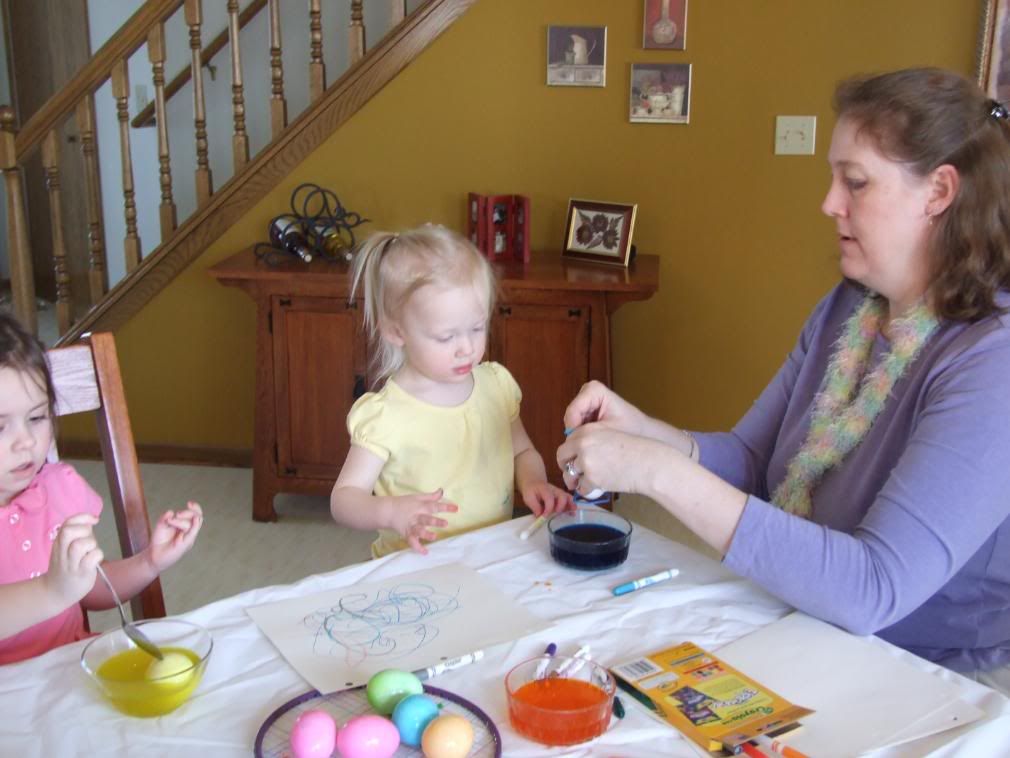 My dad didn't think the eggs were really hard boiled.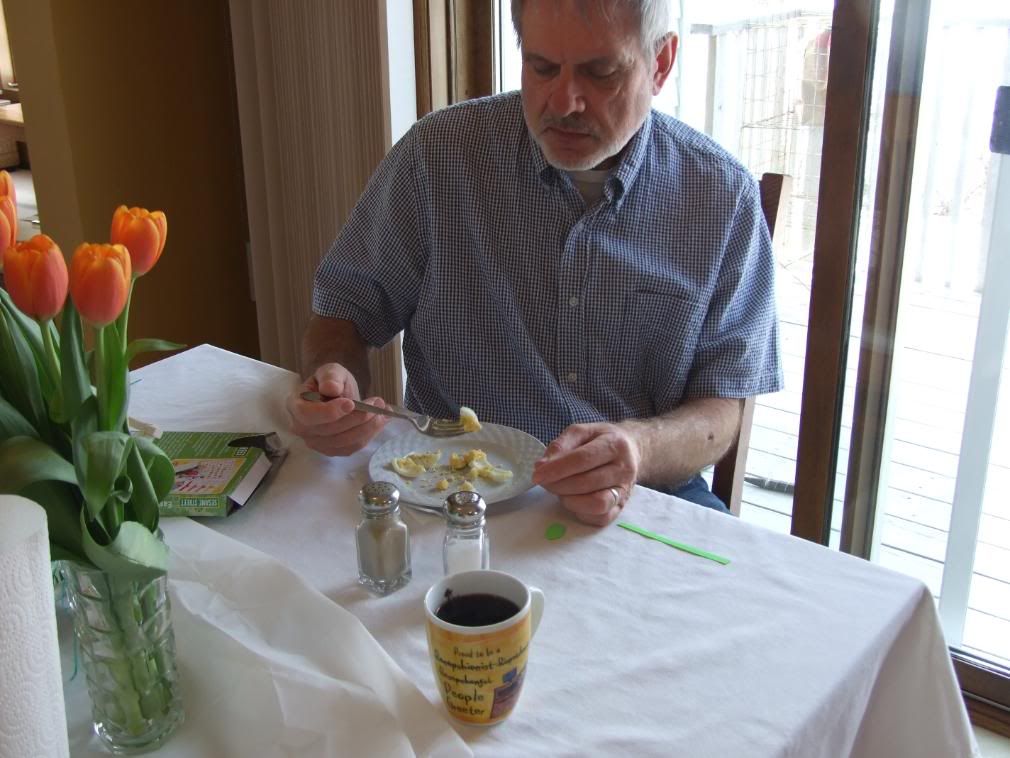 Some Easter cake.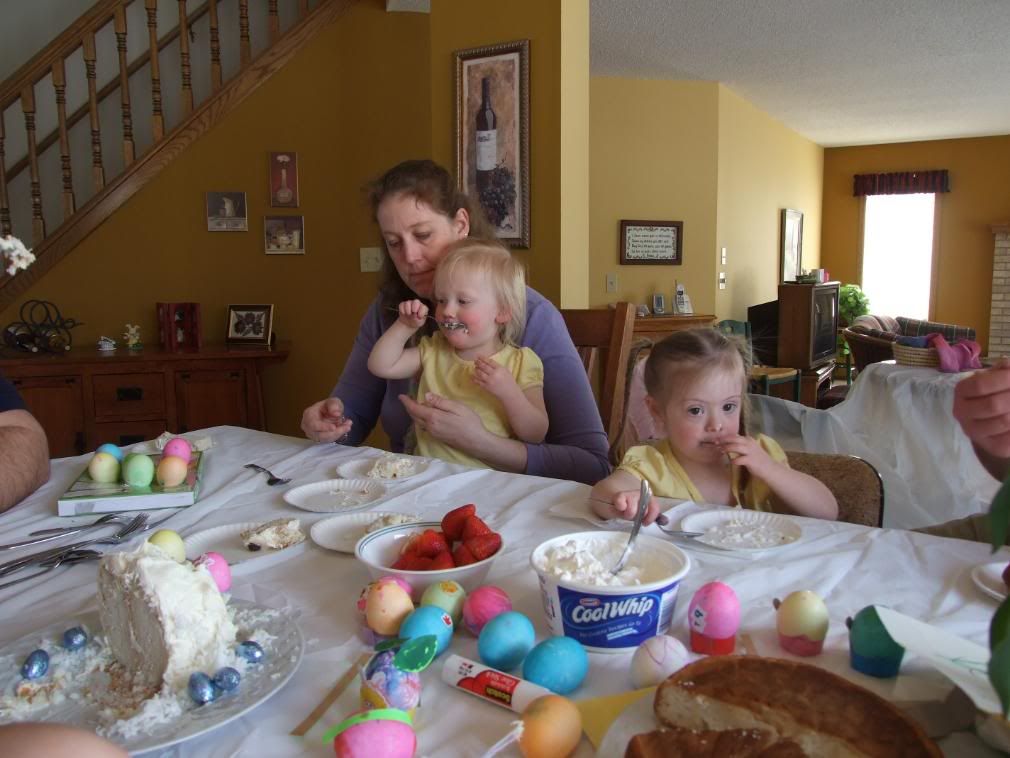 Cecelia and grandpa playing.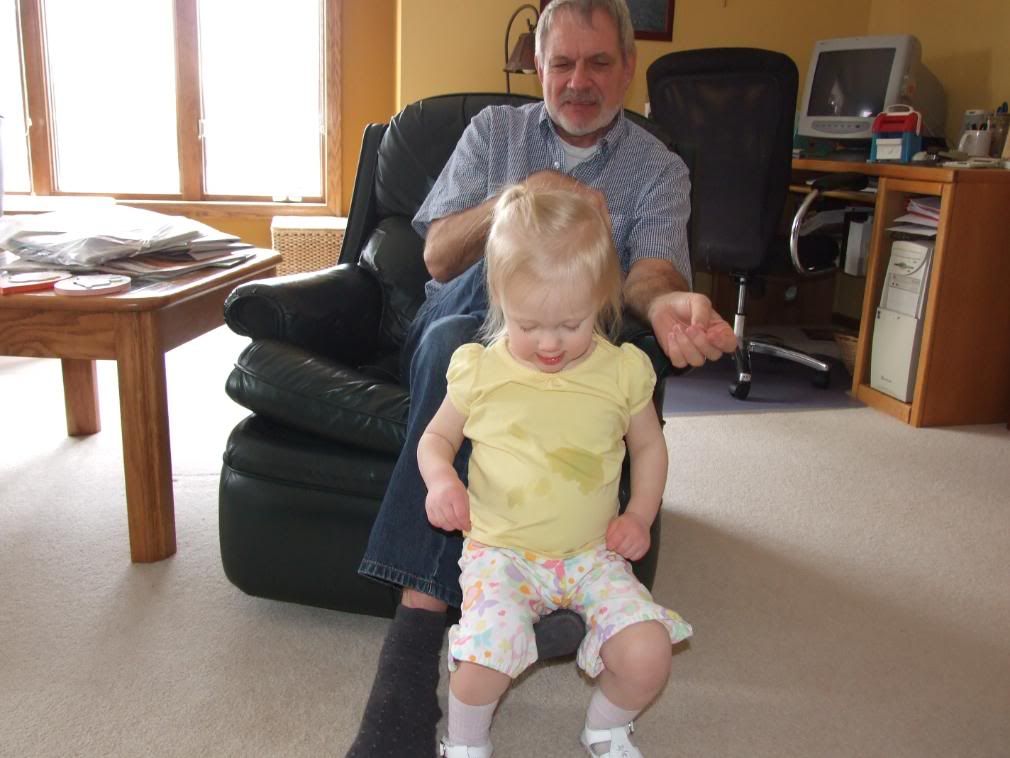 Happy Easter from the Linkert/Burfiend kids!




Had Kendall's brother join us for a couple days. The girls loved him!




Lunch time.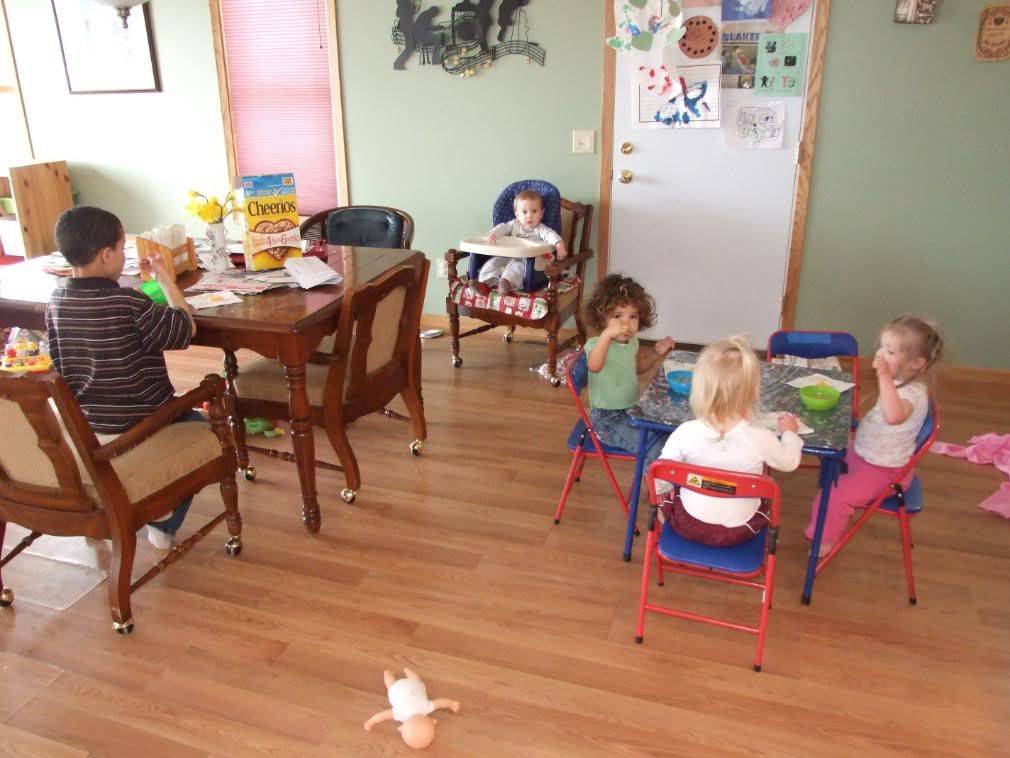 Kendall doing some puzzles.




Gotta take advantage of these nice days when they come... notice less snow in the background!




Peter enjoys the fresh air.




Mommy enjoys the fresh air too.



Isaiah plays with the puppet theater.




Cecelia likes to sit here...




Micah builds himself a scooter.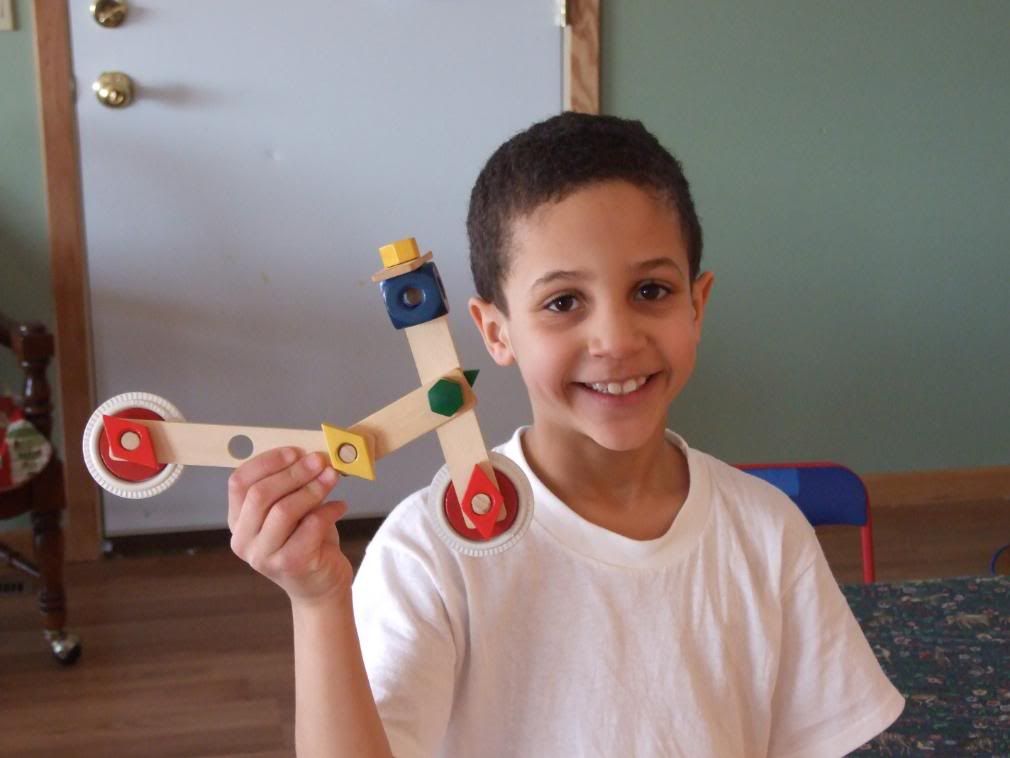 I got one of the Hot Wheel tracks for the boys to race the cars with. This one is pretty cool, as it hangs from the doorway. However, it didn't come with a whole lot of track in my opinion, so I bought a second one to double the length of the track.




Cecelia is ready for the Easter egg hunt!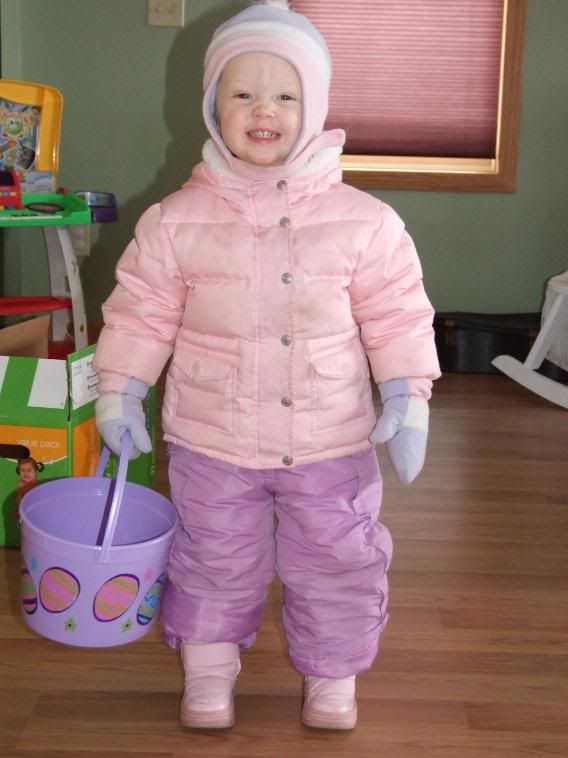 The girls wait for the whistle to start the hunt.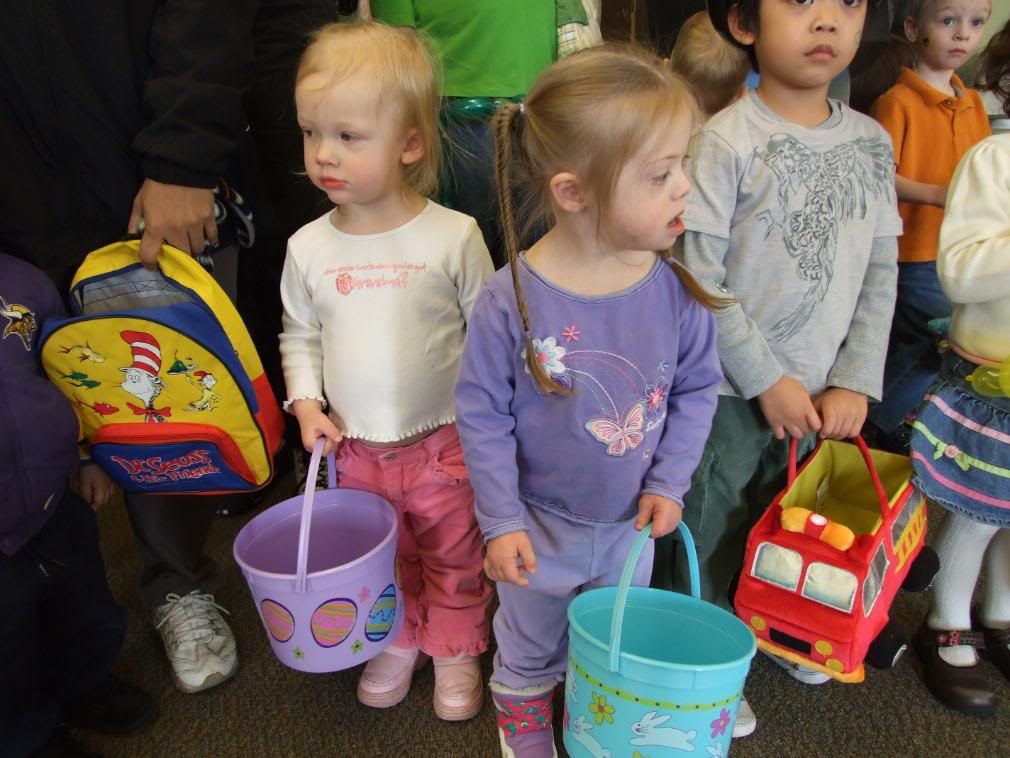 Traditionally Linkert easter egg hunts are done at Lawence and Janet's, who have a huge yard, and is a fun place for the event. They were not in town for the weekend however, so we took advantage of a nearby churches easter egg hunt. They don't hide the eggs very well though, so I don't know how much of a hunt it really was...

He's a friendly bunny... really.




You can see how badly hid the eggs were here.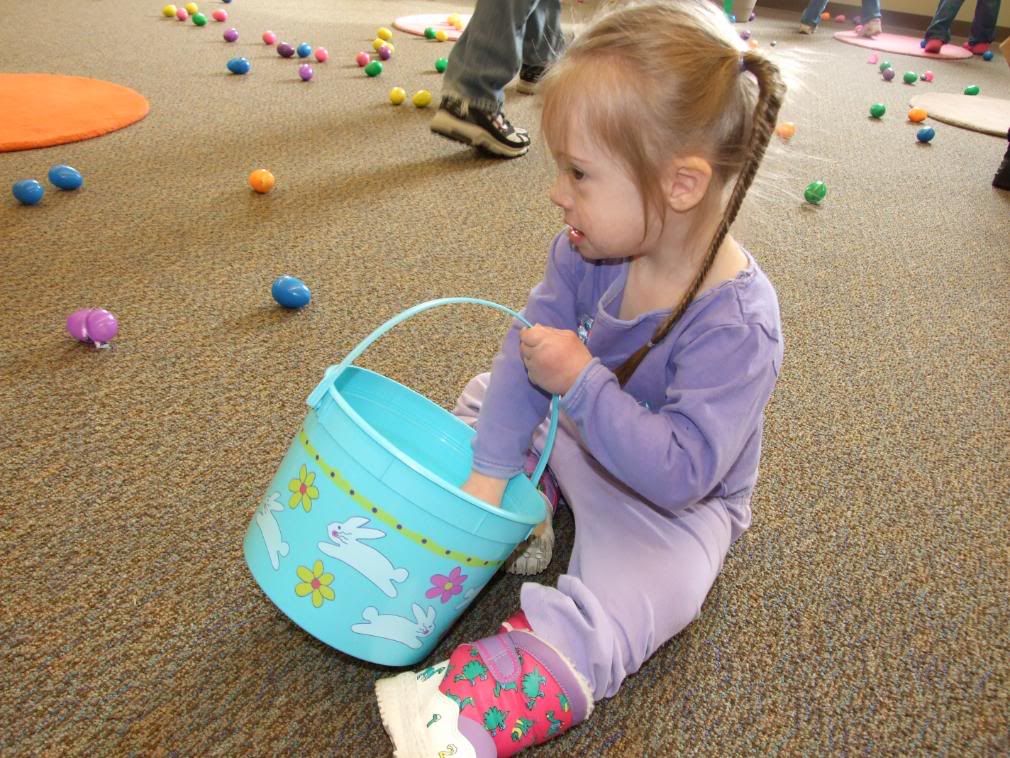 Here are the kids...




Maeve enjoys herself at a McDonald playland after the hunt. The girls have only been to a playland once before, and I think it was about a year ago.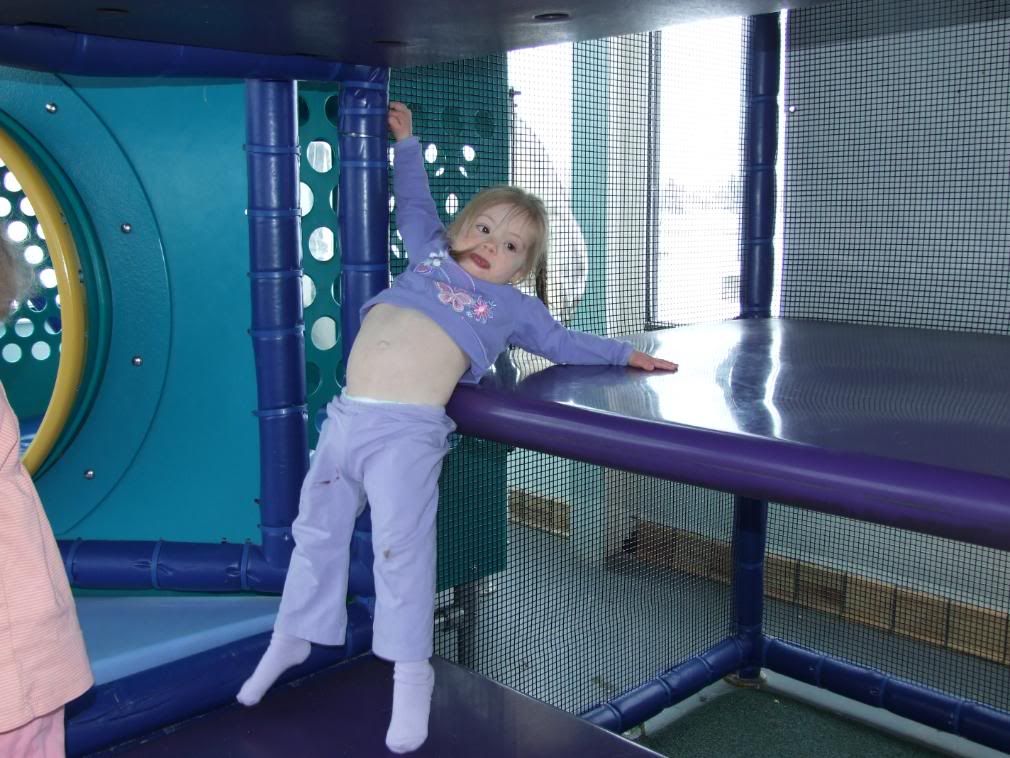 Easter morning, I was hired to play at a chuch in South Minneapolis... it was a pretty cool sanctuary, and had a great pipe organ and organist. One of the better easter services I've provided music for.




The girls Easter morning.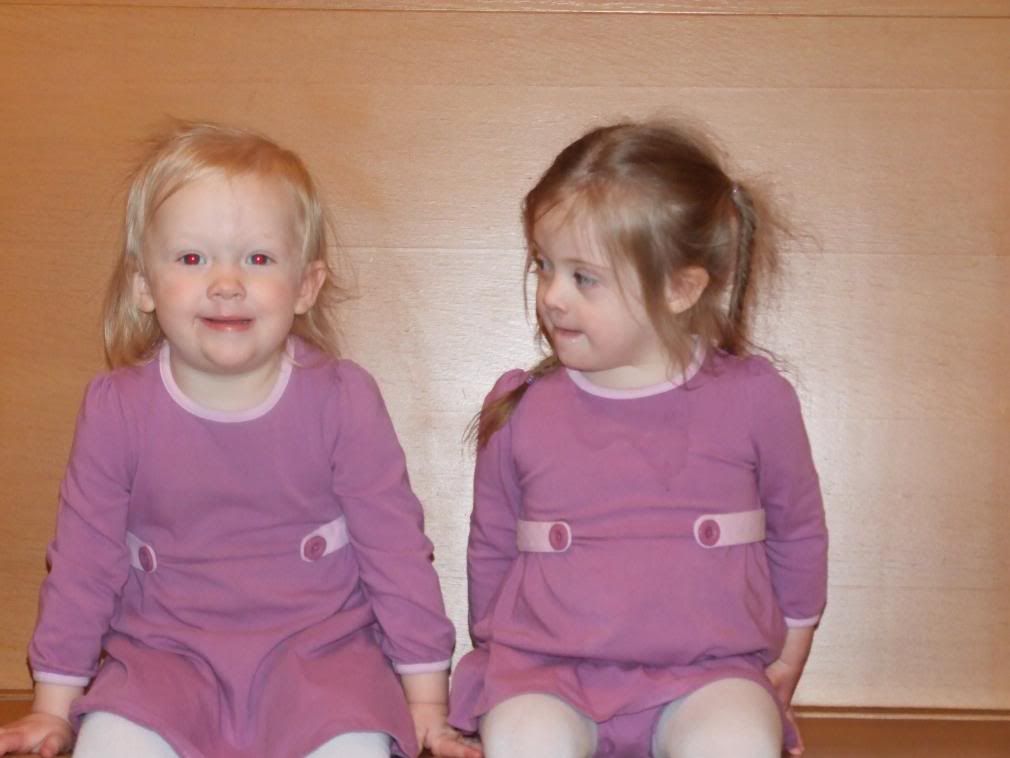 Sorry for the lack of pictures lately... been busy with the daycare.

Tuesday, March 25, 2008
Improve Everywhere... hilarious!
I love these guys... they're out of New York, and do on the street theater. Here they're in Los Angeles, and burst out in song in the middle of the Mall.
You can find more about the group, and the stunts they pull at...

http://improveverywhere.com/
Monday, March 24, 2008
Some Jib-jab fun!
My sister threw this together...
Linkert family in the news...
Well... like a hundred years ago...
http://www.startribune.com/photos/?c=y&img=1MNHist0323.jpg
http://www.startribune.com/local/16927651.html
George and Anna Linkert, with with his mother, Marie, and kids, Fredricka, Andrew, George (my winking grandpa) and Phillip.
This photo was in the Sunday Star Tribune in a series they're celebrating Minnesota 150 years.
Wednesday, March 12, 2008
Cecelia turns two!
Janet made the cake!




Some great gifts from our family and freinds... thank you!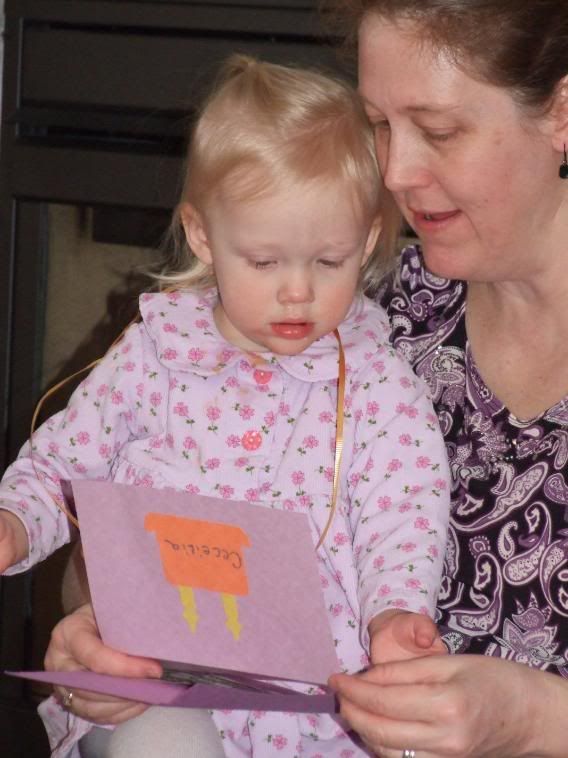 Ella and Maeve join the fun!




Meeska, Mooska, Mickey Mouse!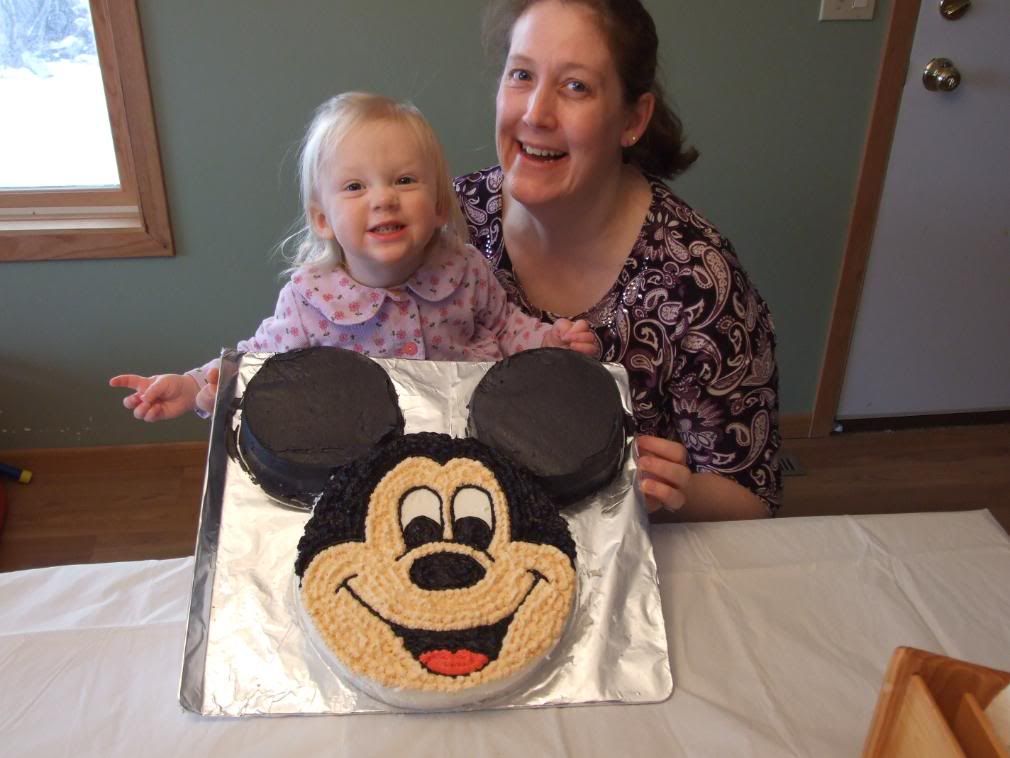 Of course we have to sing Happy Birthday.




Cecelia gets her own cake.




She enjoys it!


Friday, March 07, 2008
While Maeve is at school
The other kids get their hair done up in piggy tails... at least today.


Kendall dances a bit.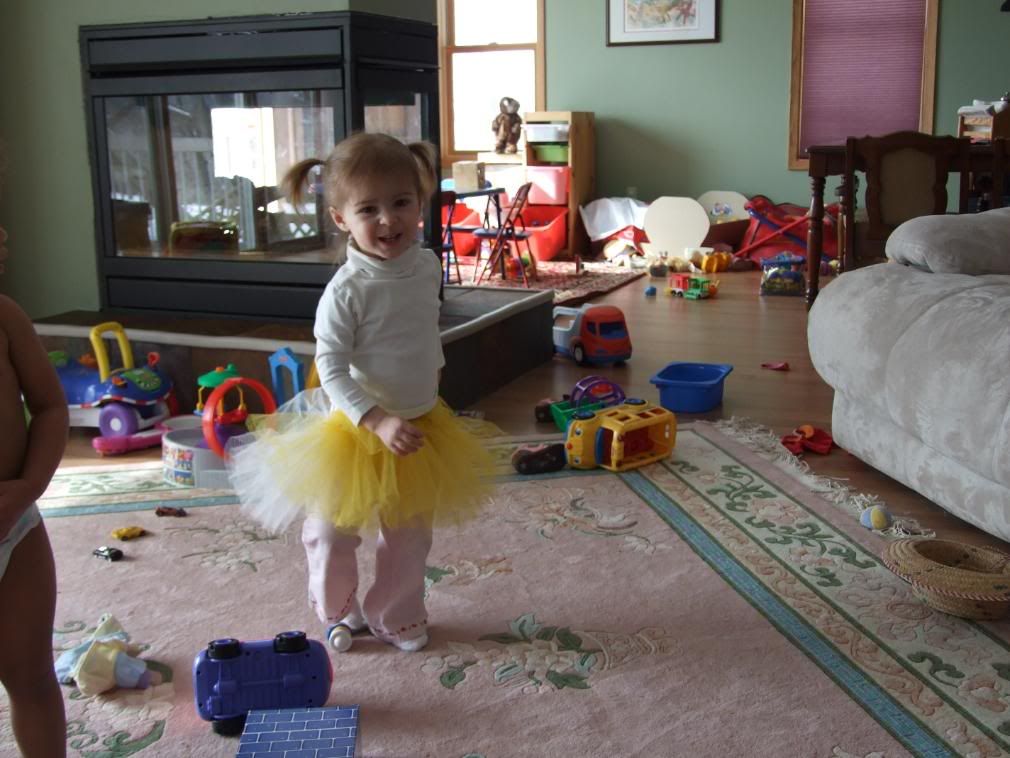 Cecelia is not happy for some reason or another... sigh.


Tuesday, March 04, 2008
The ups and downs of Down syndrome
Erin
asks...

I have often wondered a parent's opinion on both the best things about raising a child with Down Syndrome and the worst things about raising a child with Down Syndrome. What's your opinion?
What a great question! Thank you for asking.
I really love and treat Maeve and Cecelia alike, and don't attempt to create different feelings for the girls separately. So initially I couldn't answer your question very well. But I've been thinking about it for the last couple days, and here's what I've come up with.
The rollar coast ride is the best part. I have always believed life was a rollar coaster, with lots of ups and downs. She has opened my world to a much larger, more exciting rollar coaster. One where we revel in the triumphs of everyday life, and reach new heights, then plunge to lows when we have struggles and setbacks. I honestly had very little interaction with people of disabilities my whole life. I projected my life expectations and values on everyone else, believing we essentially lived day to day the same way. I live in a much broader, more satisfying life now. It is so great when Maeve succeeds at tasks and skills that we work on. For example, lately she has been a super great eater with utensils. We have worked long and hard on this, and now she has become quite skilled with the spoon and fork. These are the best types of moments with a child with Down syndrome.
The tough times on our rollar coaster ride have been few so far. My heart aches when I see younger children (like Cecelia) pass Maeve in some of her skills and abilities. We work so hard to get Maeve to verbalize, solve puzzles, and play, and take great joy when she succeeds, but some of these tasks Cecelia and other typical kids grasp so easily, and naturally, we are sometimes surprised.
Take tonight, for example, and puzzles. I will sit with Maeve, and encourage her to put knob handled puzzle pieces in the correct spot, which she can often do. Cecelia does it with such ease though, and will come by when I'm working with Maeve, and "help" her. I so badly want Maeve to do it herself, and if Maeve gets frustrated, she will try to quit, and move on, Cecelia finishing the puzzle for her.
Thank you Erin for checking in with us... I hope that answer answered your question. If anyone else has a question about Down Syndrome, feel free to leave it in the comments, or email me at linkert@yahoo.com.
I have been working on post about the suicide bombers in Iraq last month, who were initially reported to have Down syndrome. But I have been struggling with it, I may never publish it. Just thought I would explain why I haven't published anything lately...
Puzzles and Costumes
Subscribe to Posts [Atom]