Thursday, February 07, 2008
Times in the Linkert household
Picked up these cool building blocks for the kids at the child care. The girls and I tried them out... I like stacking them.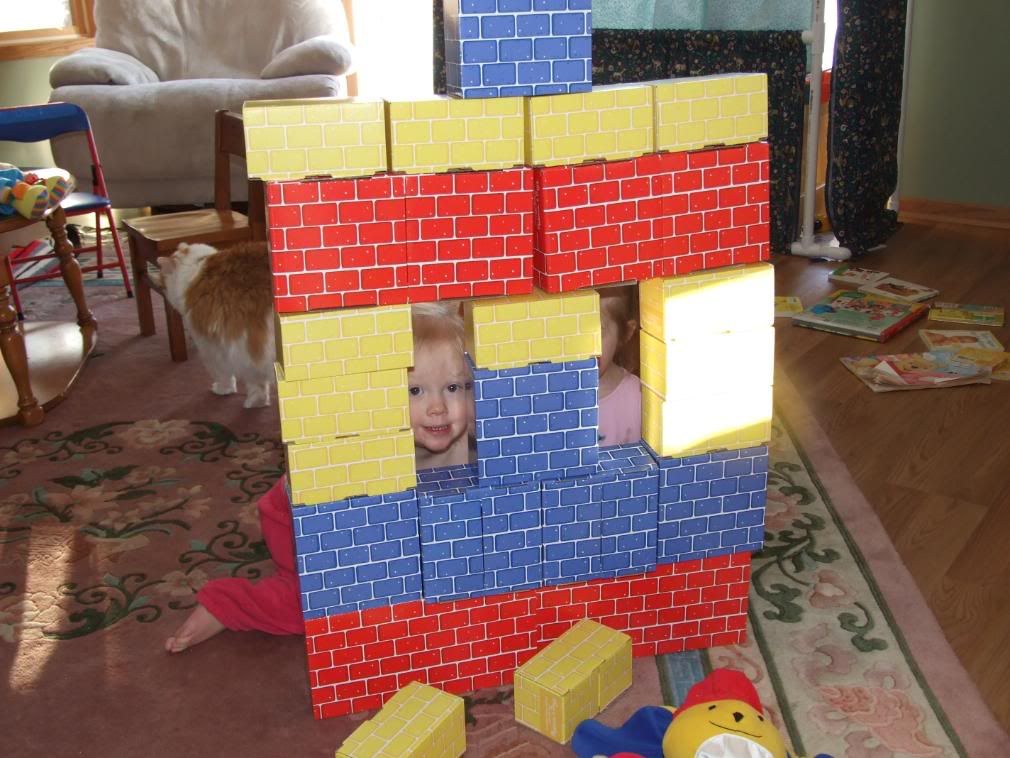 Maeve likes knocking them down.




'lia and I ponder the fallen blocks.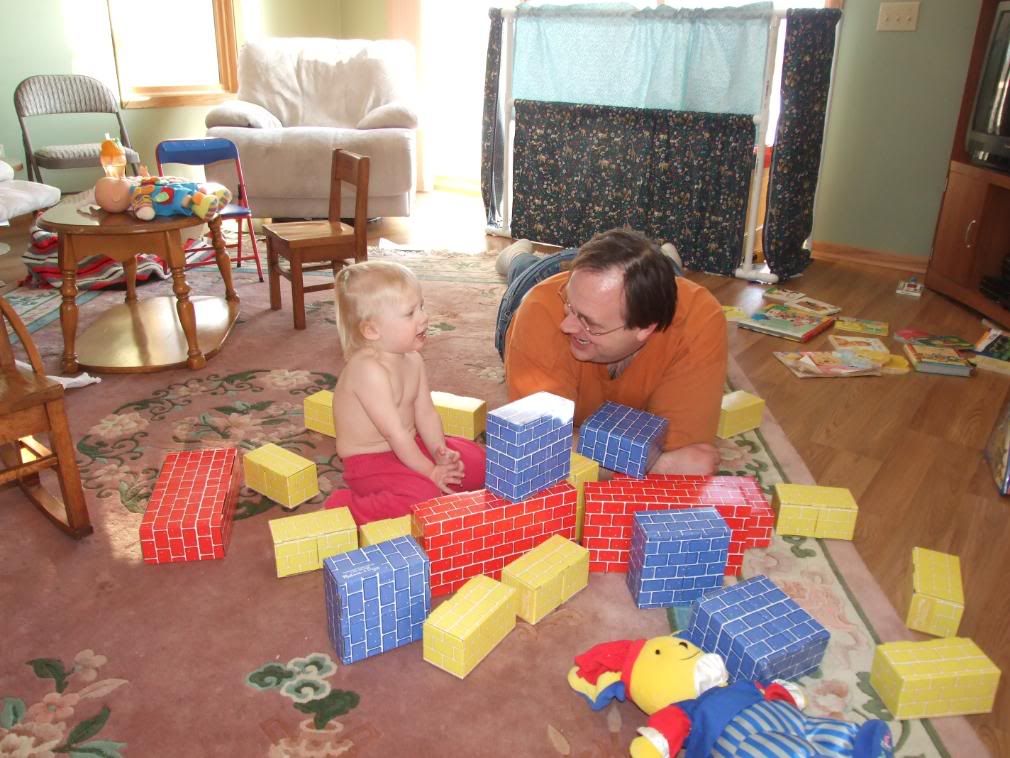 Sisters.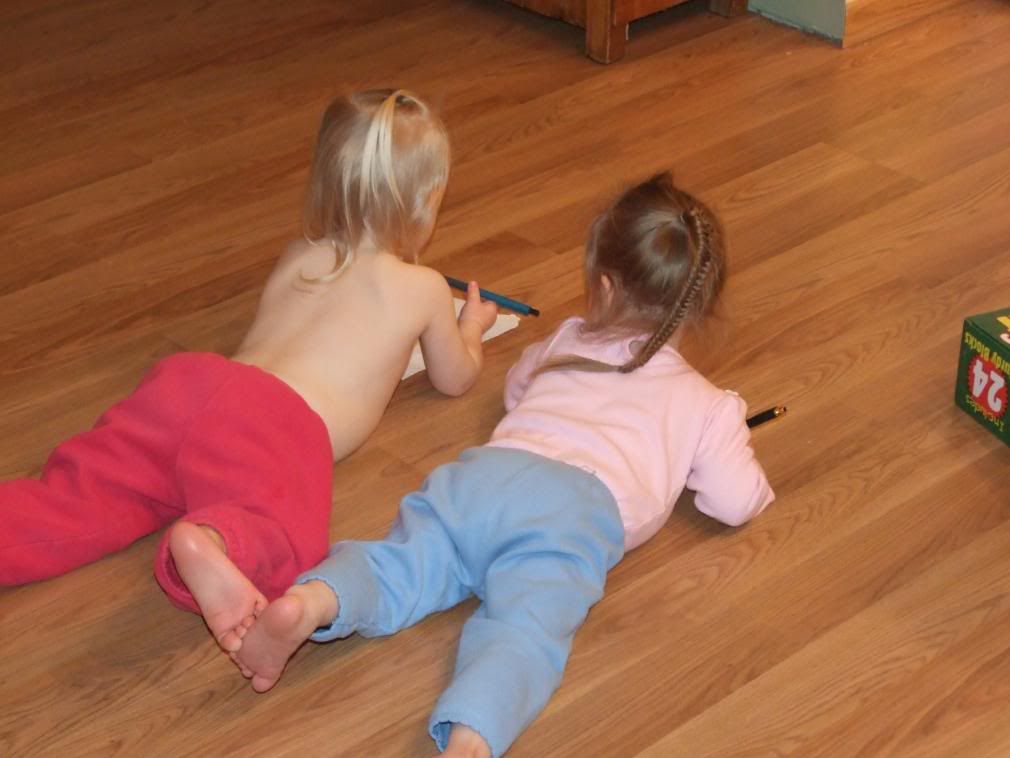 Went to Rock the Cradle last weekend... and we danced.




Played a little harp.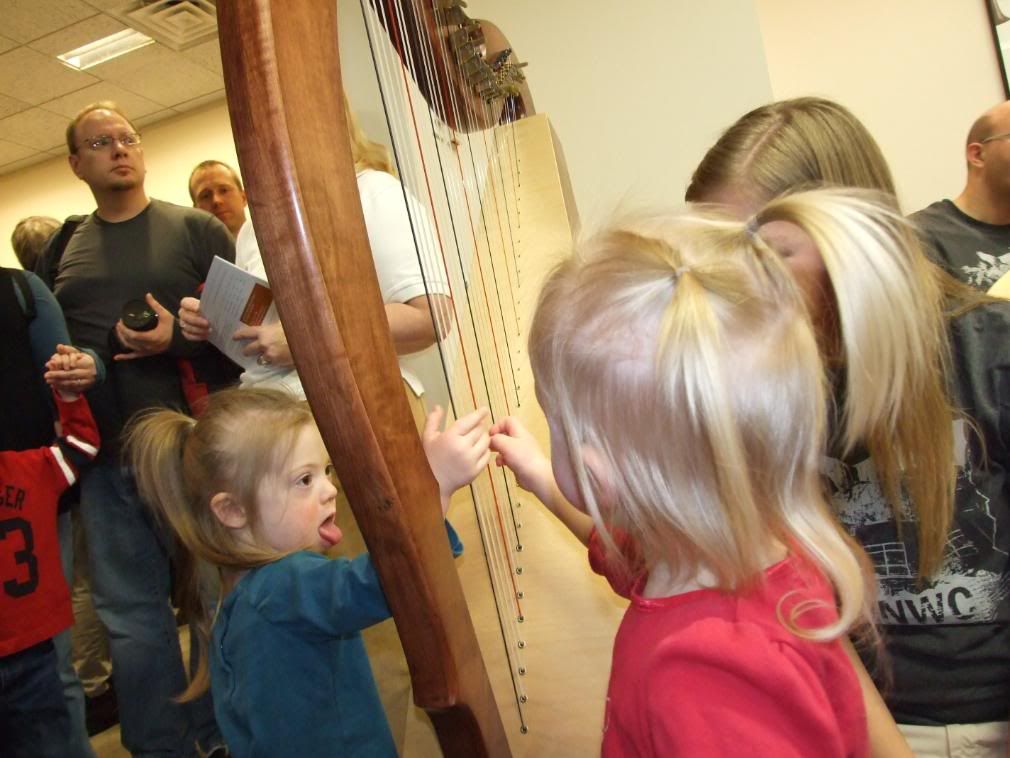 I got to tell my favorite Bass Clarinet joke... What the best use of a Bass Clarient's bell? It's a great place to keep the ashes of the rest of the instrument.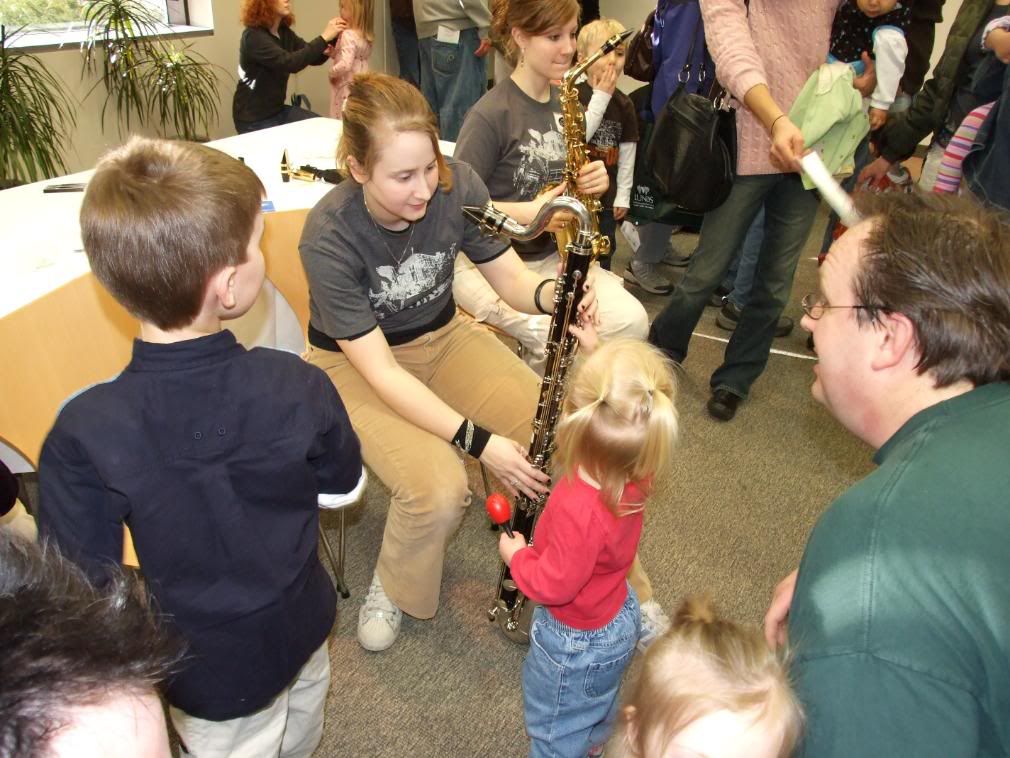 Cecelia tries some percussion techniques. She's holding it correctly, but hitting the triangle on the wrong side. How embarrassing.




Maeve found her way to the drum set entirely on her own... I dragged her away as quickly as I could.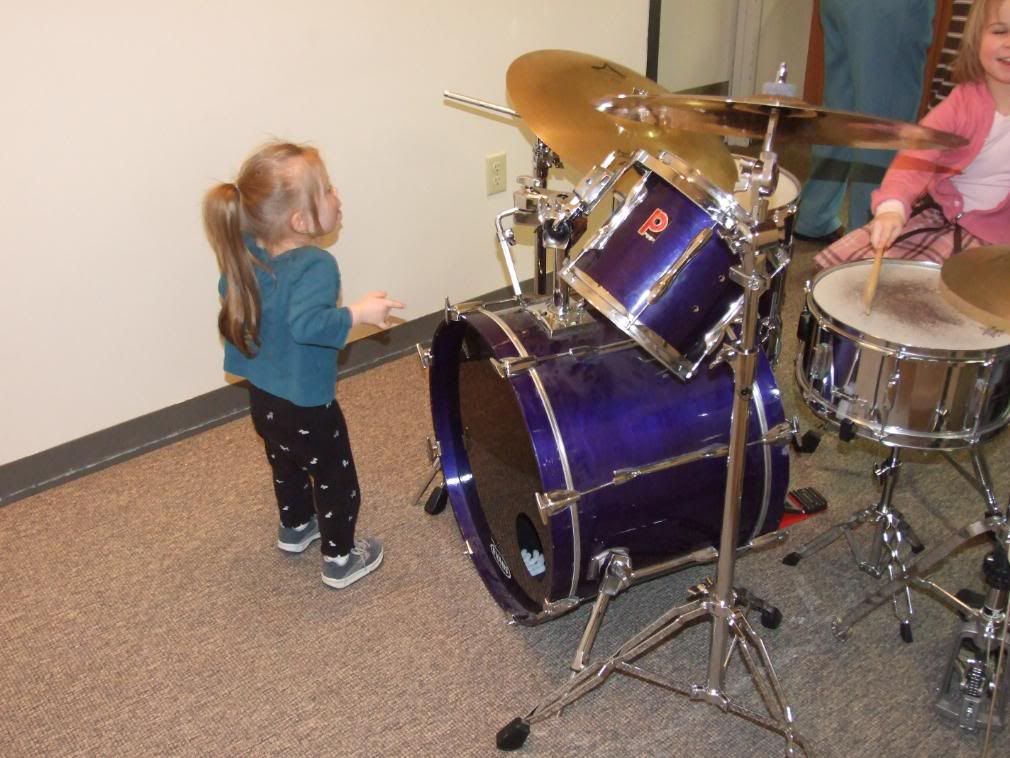 The Burfeinds came over, and covered Maeve and Steerforth up.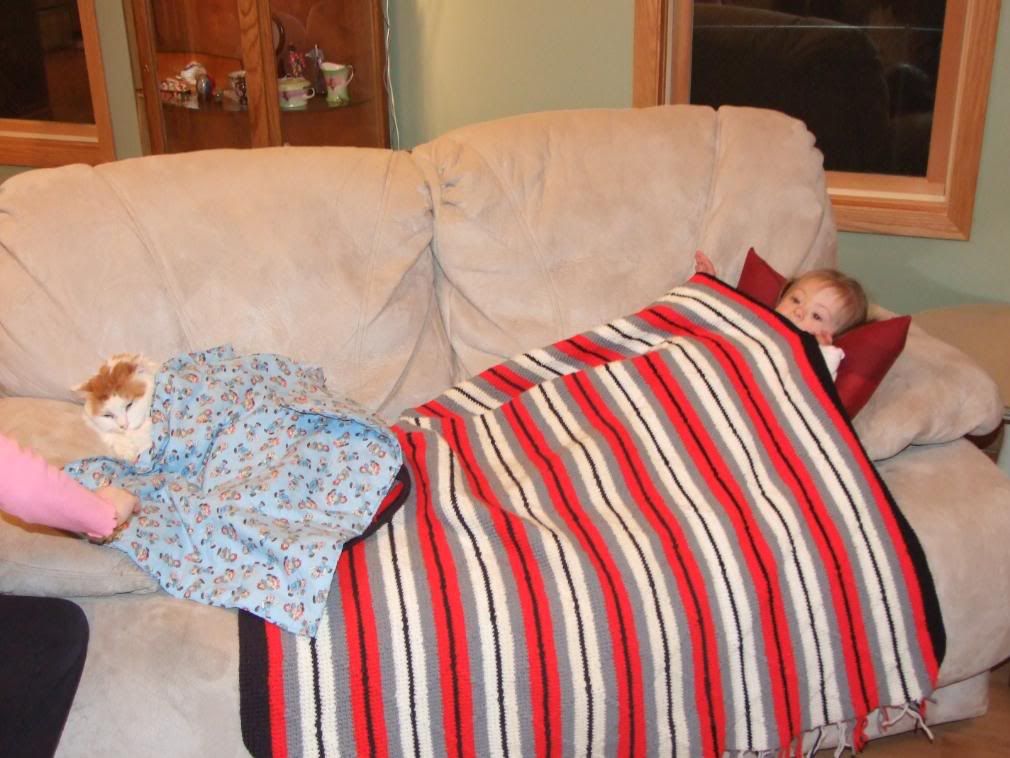 Then they wanted to get in the action.




Now Cecelia realizes that she's missing out.




We decide to do up some Valentines.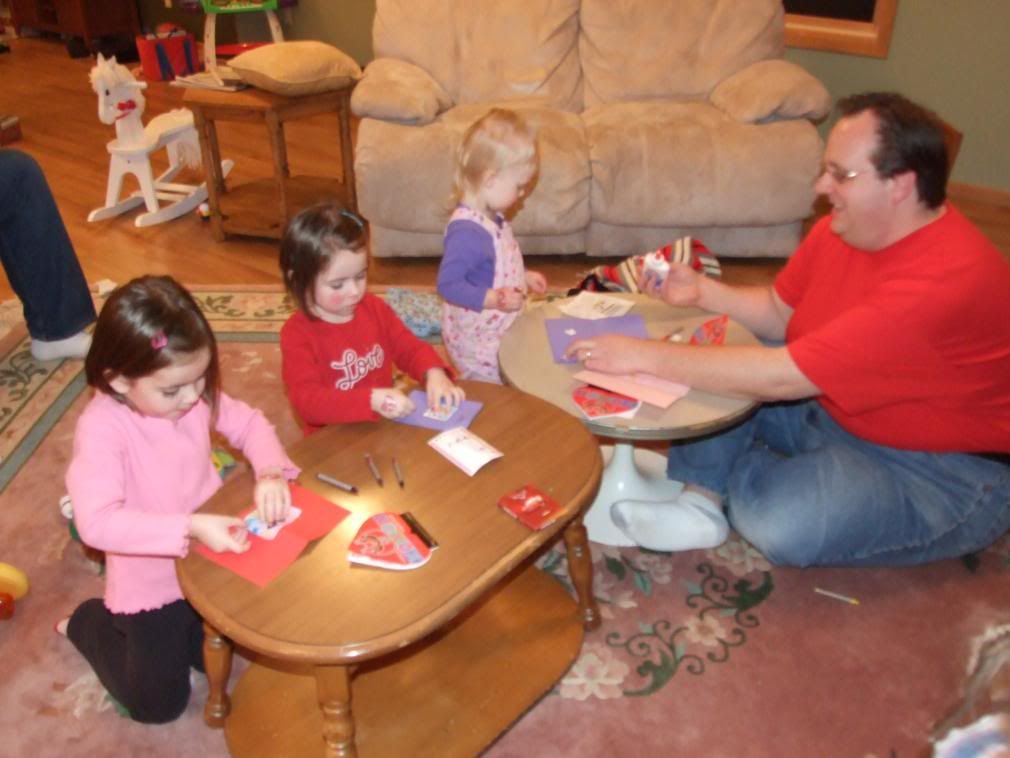 Everyone hard at work.




Hans just watches, trying to keep sitting up.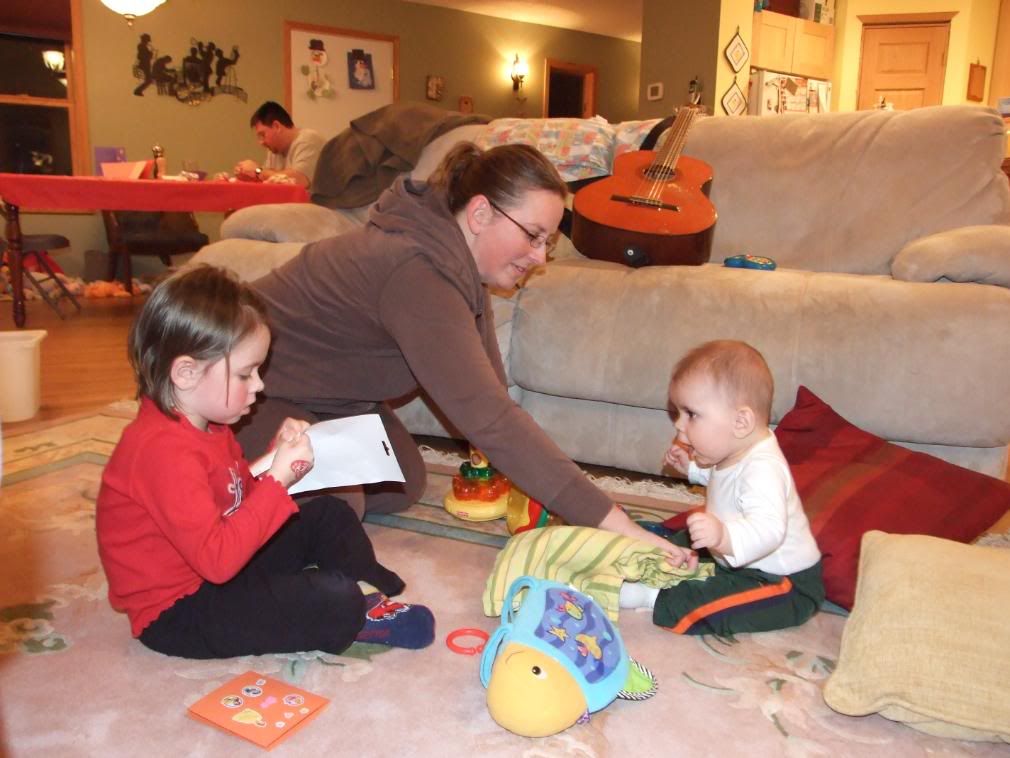 Jon is working very hard on a Valentine for someone special...




Cecelia gives Hans some love.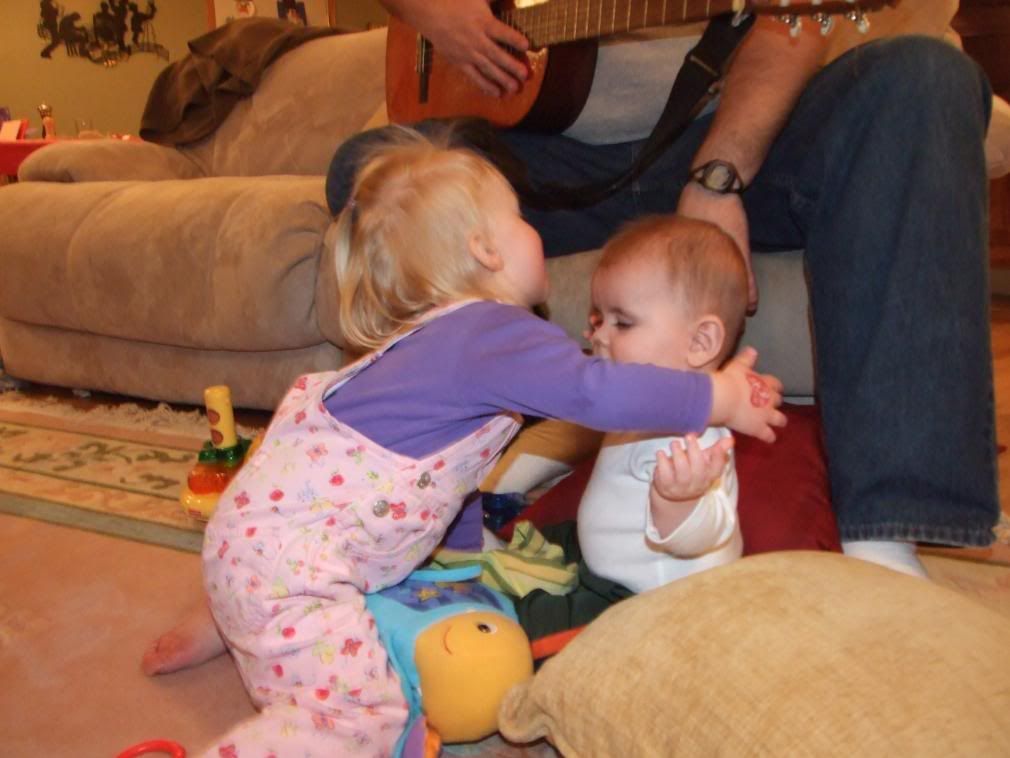 Maeve and her aunt read a book.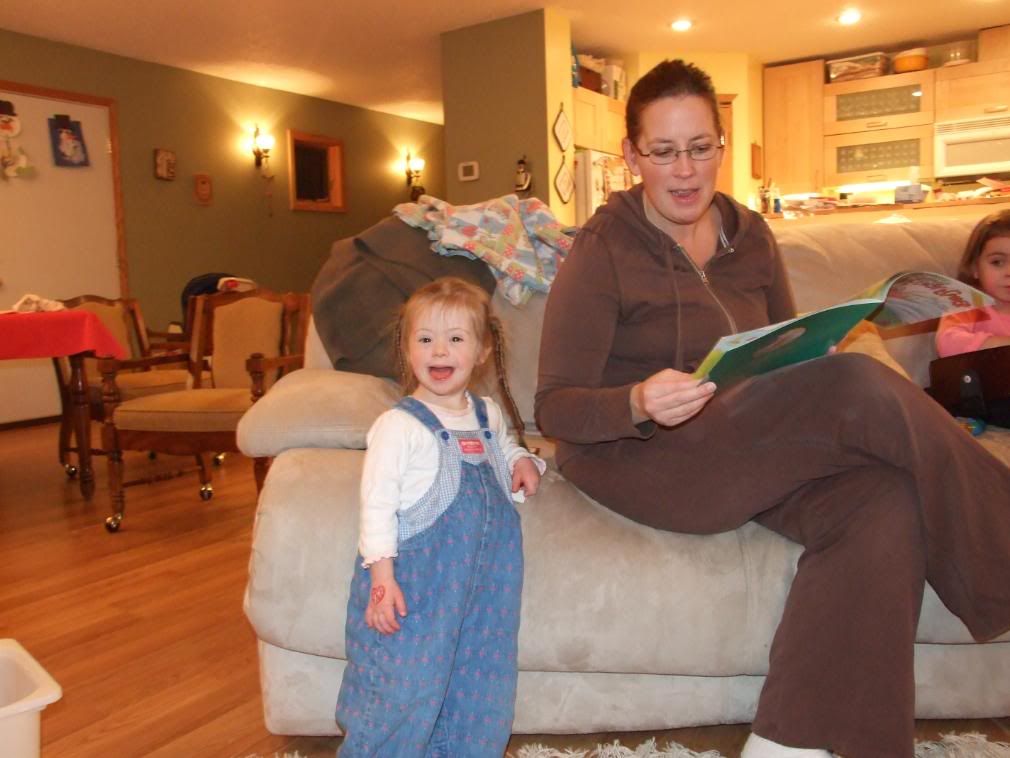 It's winter here... and we're just trying to keep warm!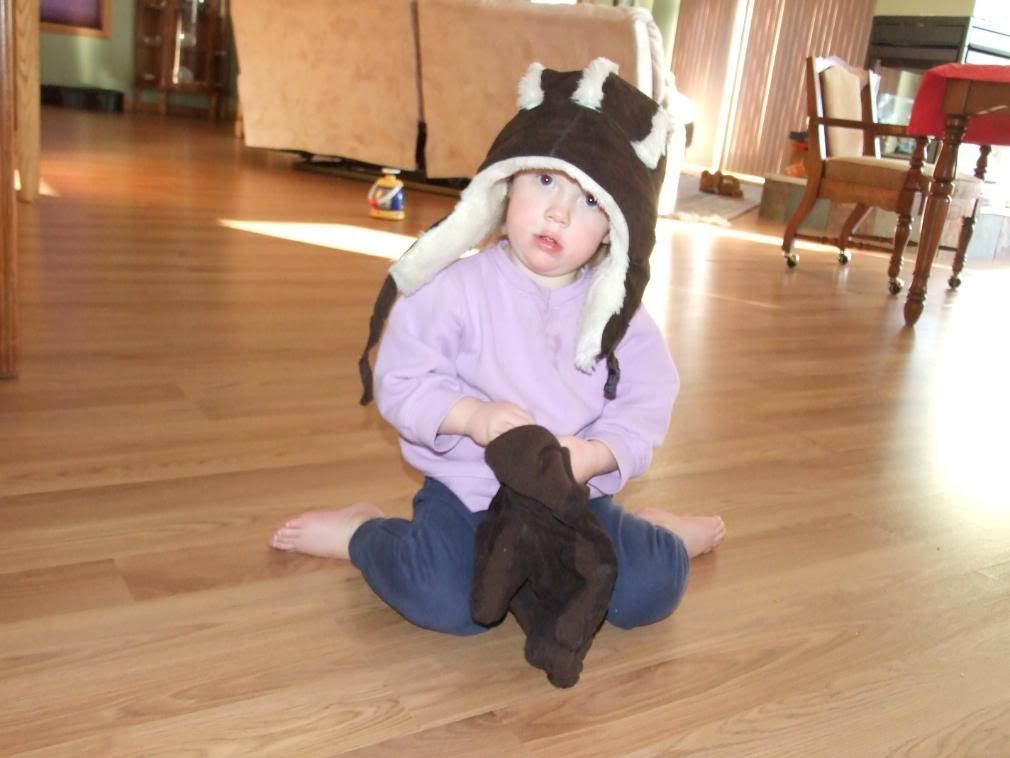 Subscribe to Posts [Atom]