Thursday, February 07, 2008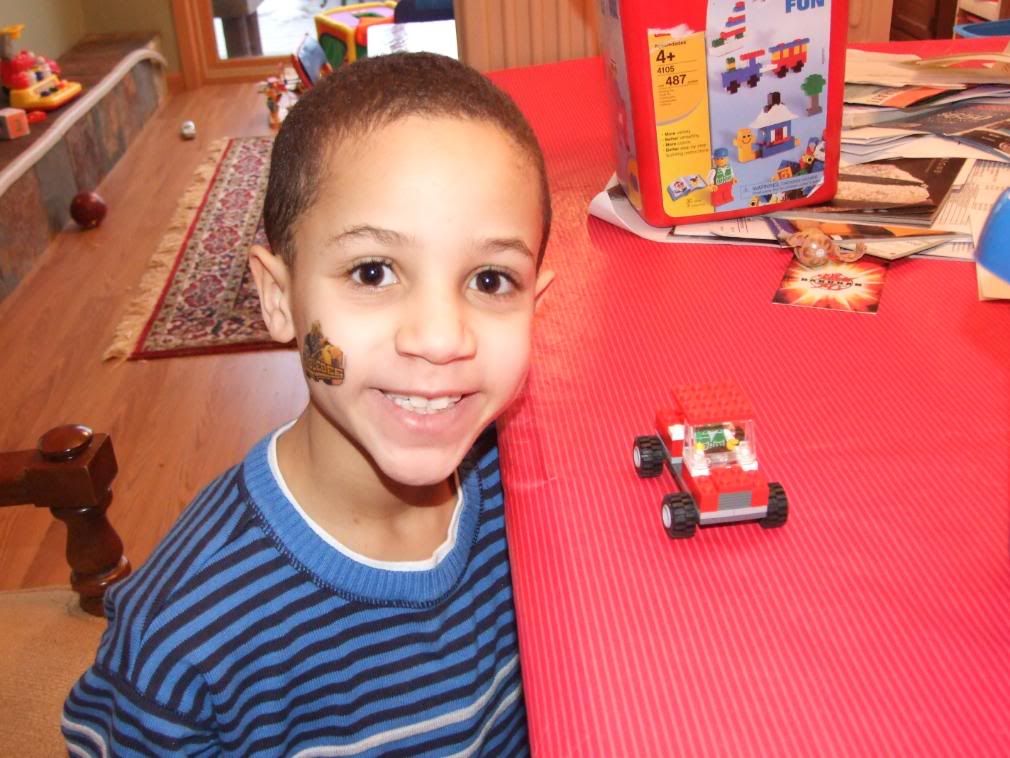 Almost everyday, after lunch, it's Polka time!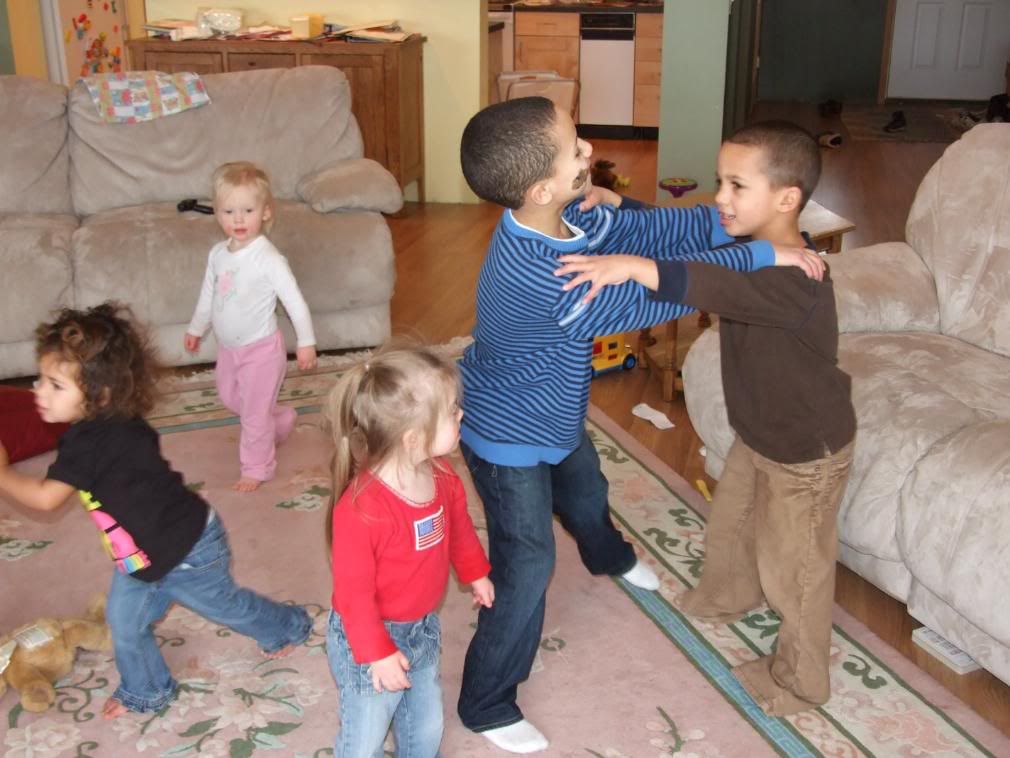 I've been working on colors and counting a lot with the kids lately. They've enjoyed the flashcards.




It's fun when you see the kids actually growing up. Cecelia and Mariah have been constantly in each others hair, taking toys from each other, which leads to pushing, hitting and pulling hair. One object of these fights often are these straw hats. When one has one, the other one has often tried to take it, where I've stepped in, and have tried to explain there are two hats, and if they want one, they should go find the other one.

We finally had a breakthrough last week, when I heard a protest between the two from across the room, and saw Cecelia had tried to take the hat from Mariah. Mariah grabbed it back from Maeve, then magically reached into the toy bin next to her, grabbed the other hat, and offered it to Cecelia, which 'lia graciously accepted. I grabbed the camera so you could see the result a minute later. Aren't they cute?!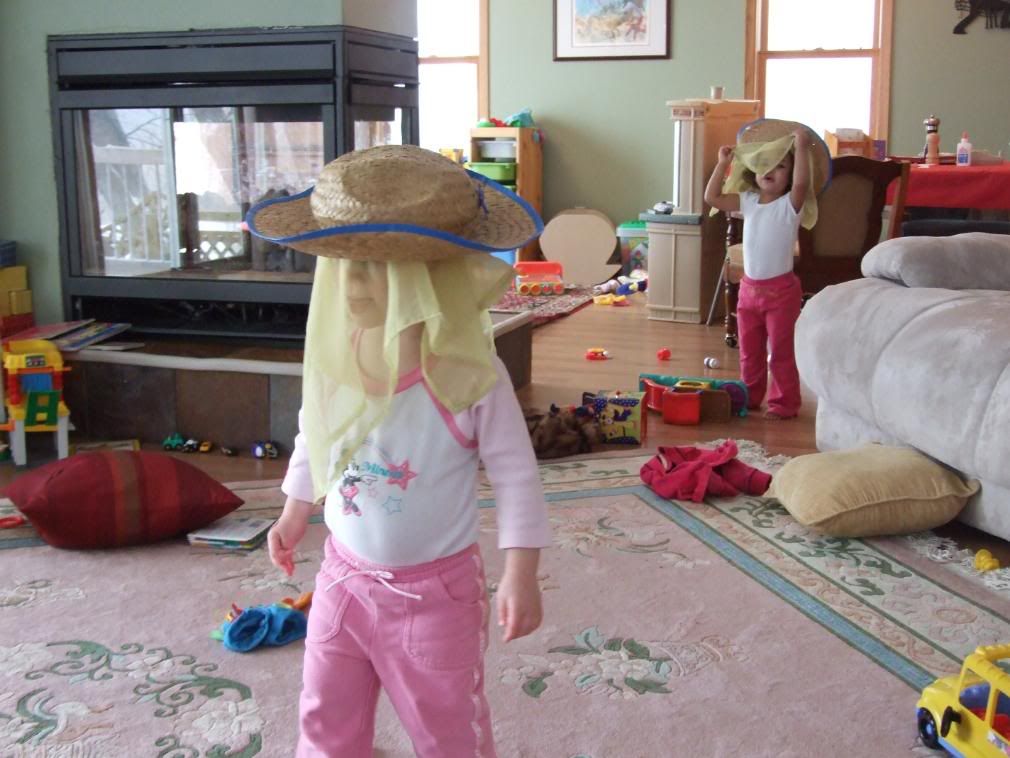 Some fun time with Mr. Potato head and friends.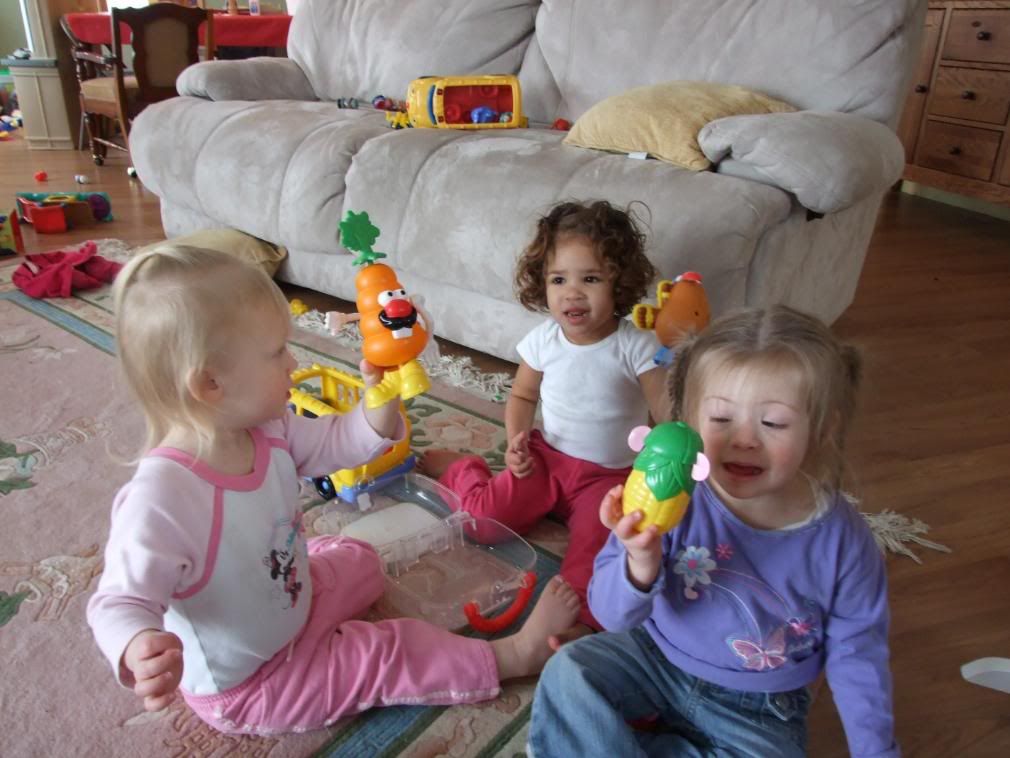 I try to take the kids outside for a while, but it's been so cold, that those times have been few and far between, and getting them all bundled up it quite a hassle. Here they are with all the necessary clothes as we are about to get dress... about 2:45PM




Here they are finally outside, and bundled up, at 3:25. We were back inside by 3:45. Oh well.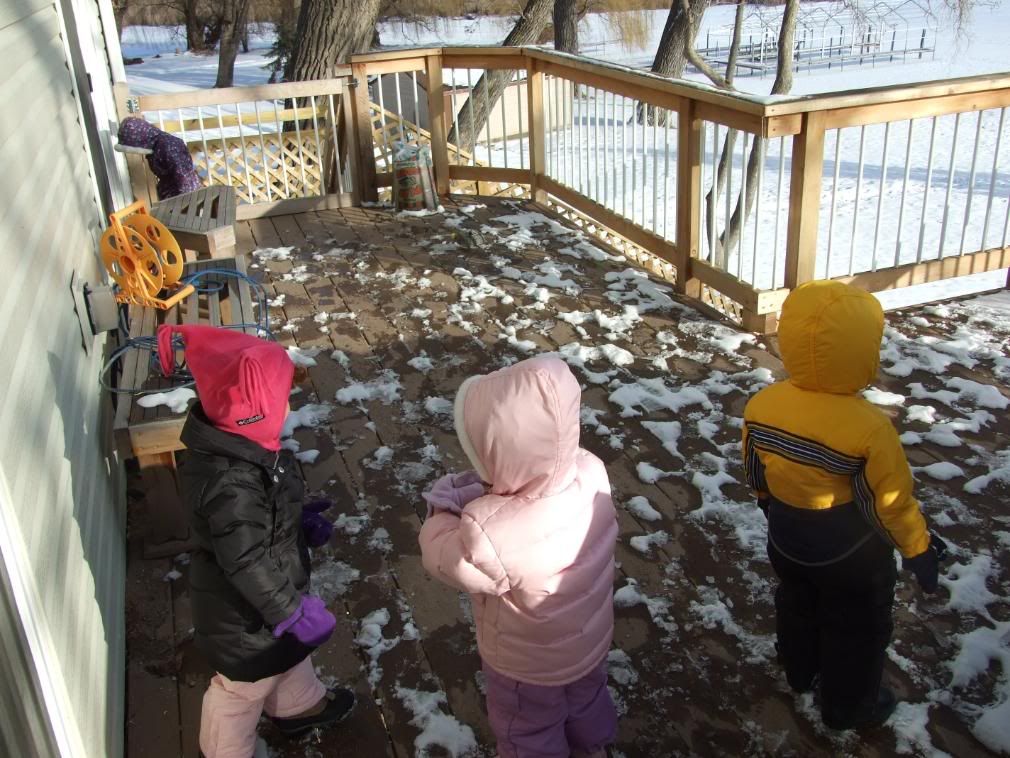 Subscribe to Posts [Atom]