Friday, February 22, 2008
Fridays at Basso Child Care
Here is our new friend, Kendall, plays with the blocks.





We head up to the girls room to get Maeve and Cecelia dressed. I normally leave them in their sleepers til after breakfast. We were hanging out, and Maeve, Cecelia and Mariah get lazy on the far side of the crib.




Kendall plays nicely with the shape sorter. At least she keeps her shirt on....




Suddenly Maeve gets it in her head to climb into the crib, which I hadn't seen her do before. She was very determined this morning.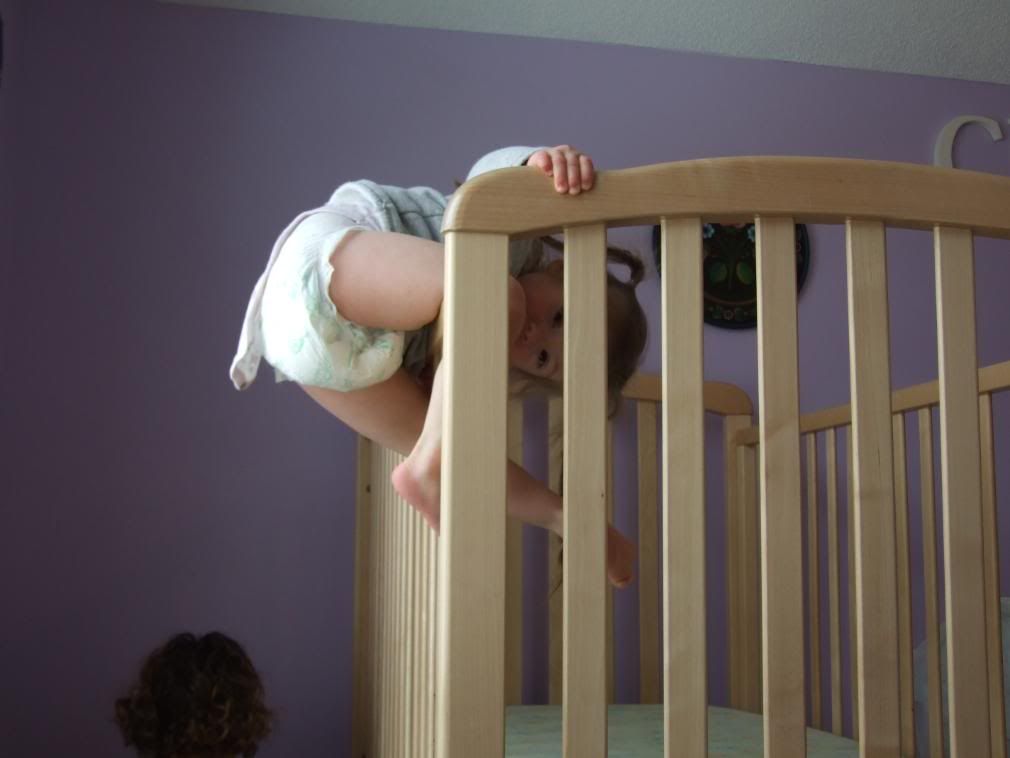 K'pla! (that's Klingon for success) Maeve climbed into the crib all by herself. Now to start jumping... make the others jealous!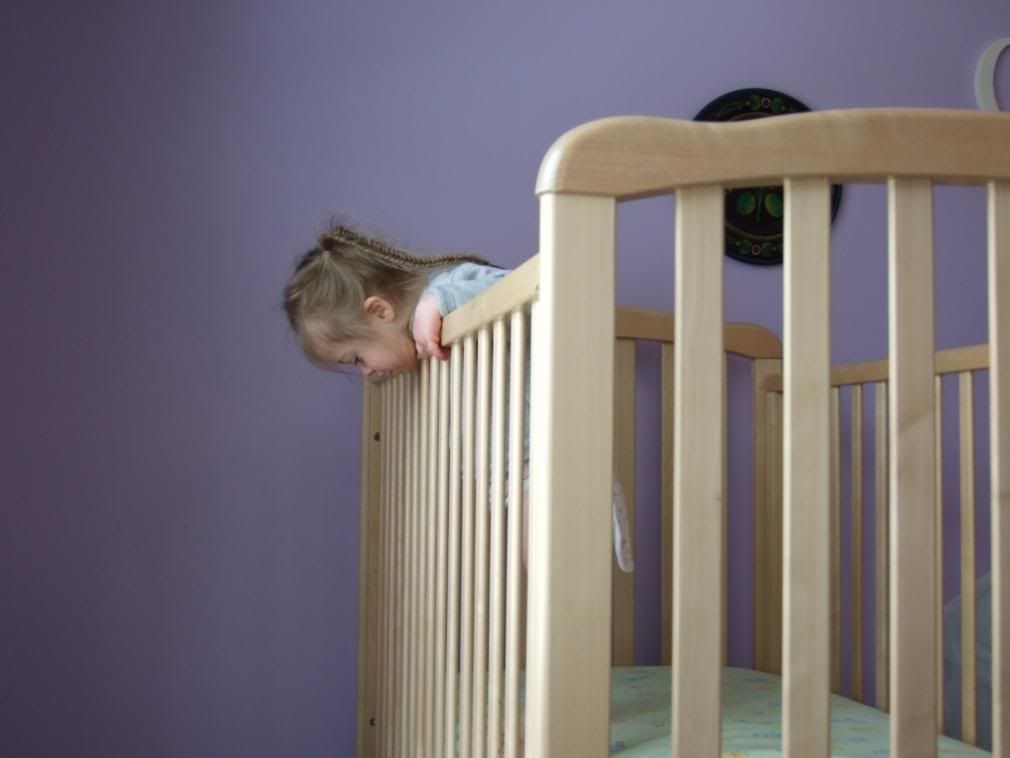 So you can see Maeve catching some air as Mariah and Cecelia try to climb in...




Cecelia get's mad, and cries, thinking I might help her. Sorry kiddo!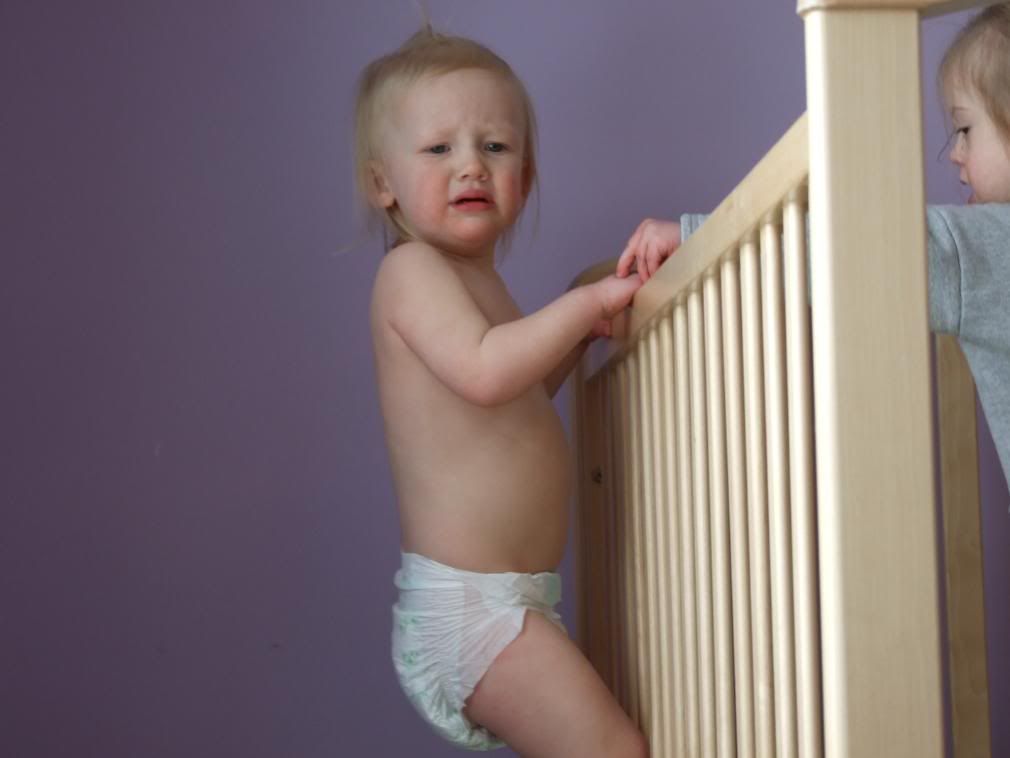 I knew she could do it... Cecelia climbs in to and starts to jump!




Mariah doesn't cry so much, but screams very well... I don't help her either. She kept trying, but couldn't make it in. Maybe next time Mariah!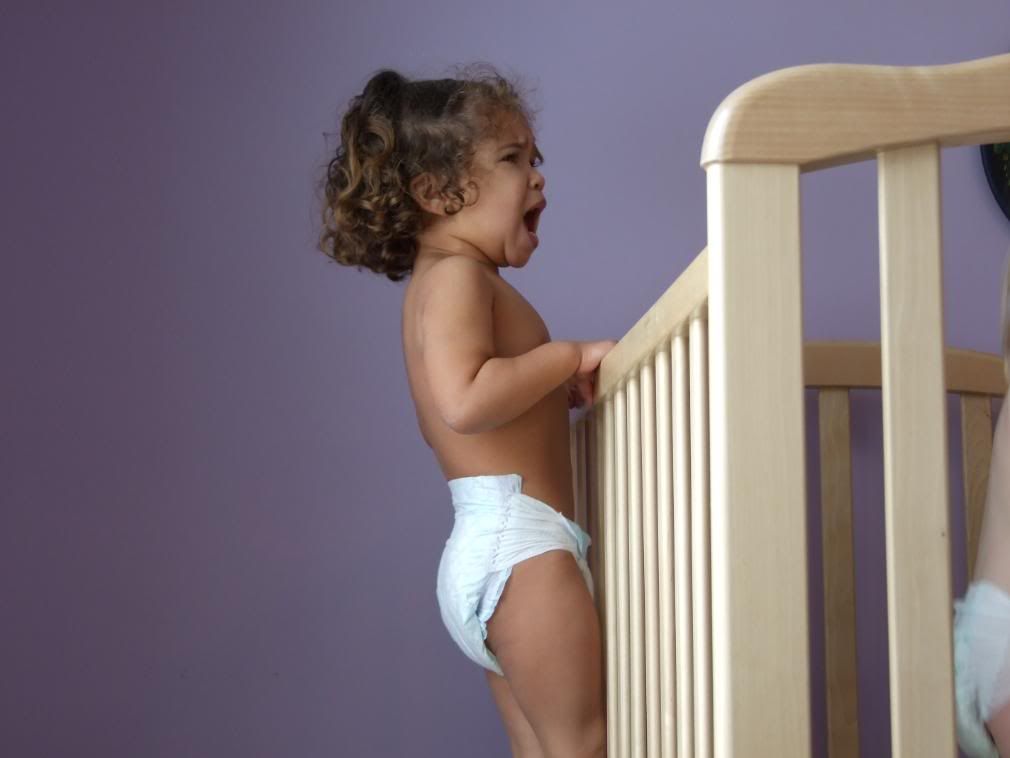 Kendall considers climbing too, but balks.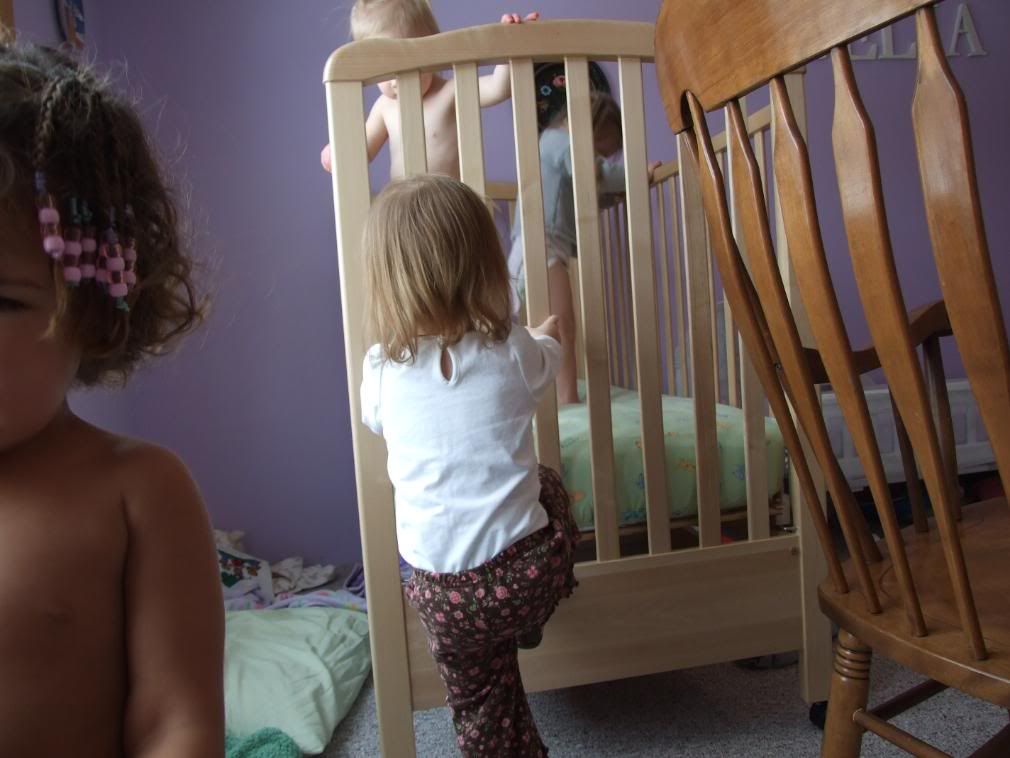 Ok, Cecelia wants to get out now... and tries the crying trick again. It didn't work the first time, and doesn't this time either. She has to get out herself I tell her.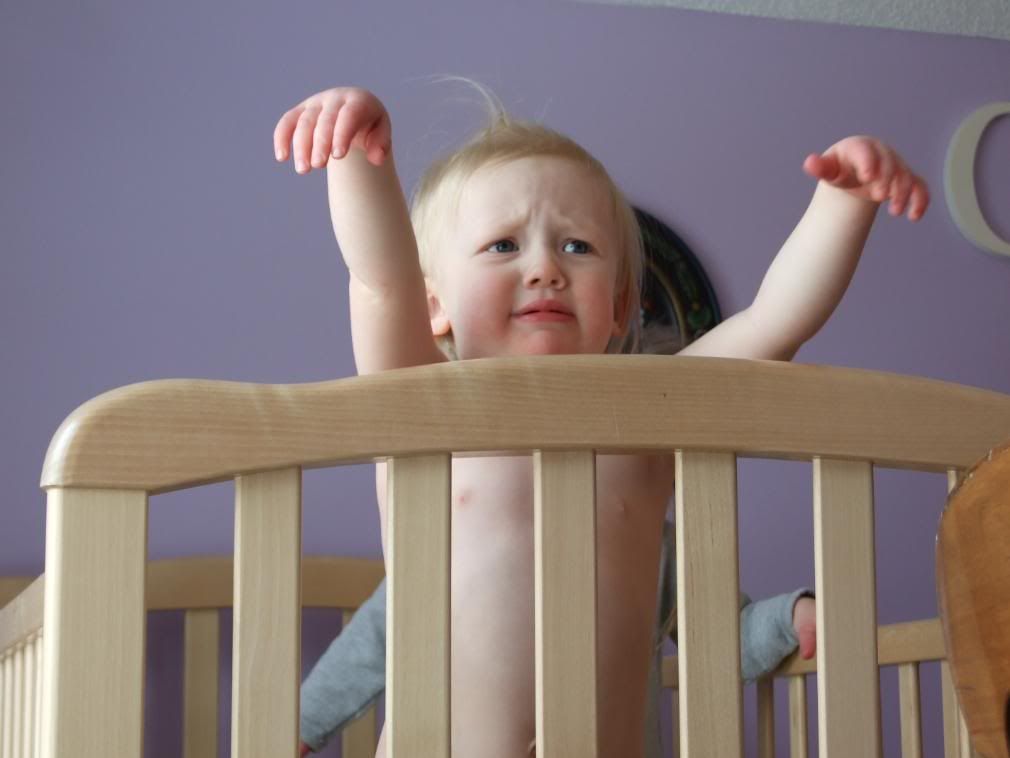 K'pla! Cecelia gets out safely. Of course, Maeve wants to get out now, and starts wimpering to get me to help her. I refuse of course. So she resorts to dirty tricks!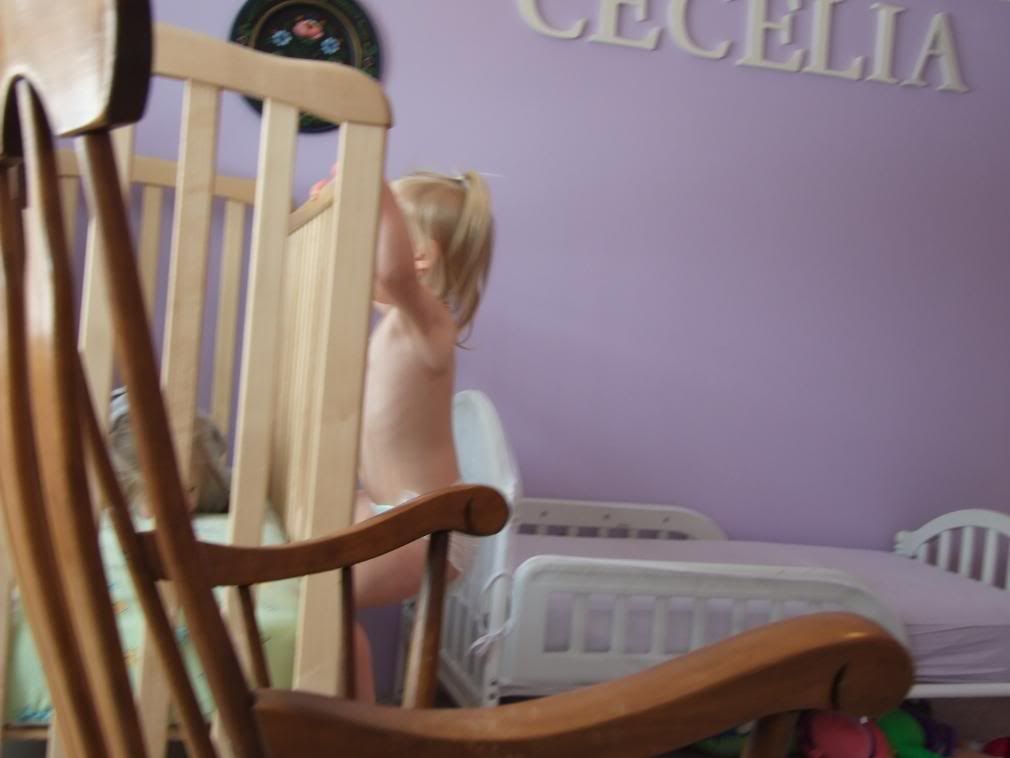 It's hard to tell here, but she takes her diaper off! Sigh. I can't allow the chance that she'll pee in the crib. So I help her out, not knowing if I should scold her for taking off her diaper, and praise her for thinking outside the box.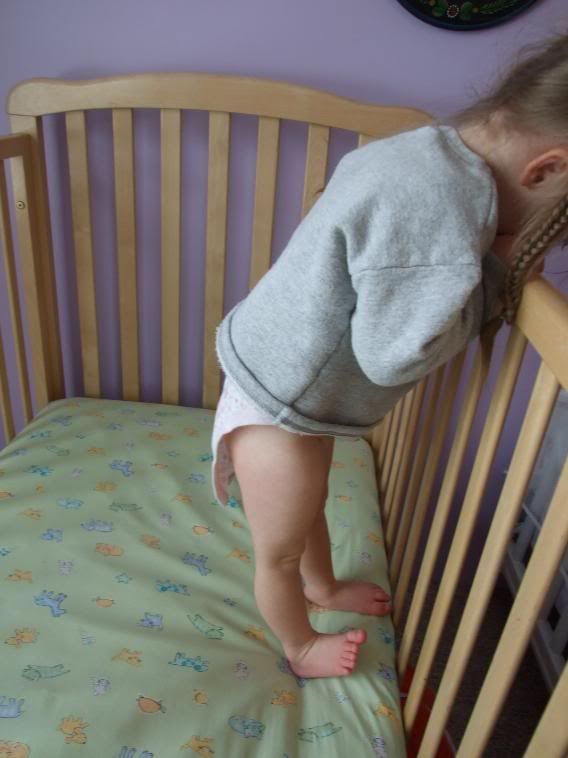 So we head downstairs. Here's the only shot I got today of Cecelia with cloths on...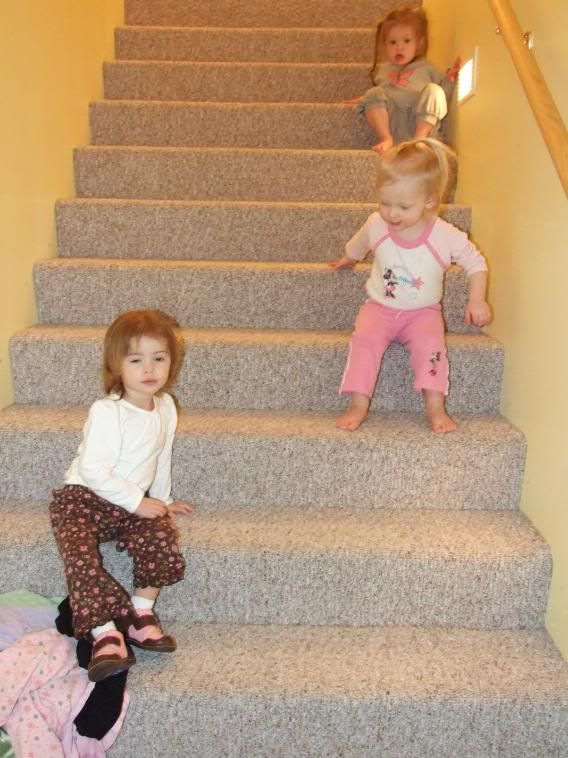 Mariah and Kendall play at the kitchen. I never consider installing chairs in our kitchen to use while I cook... I'll have to try it once.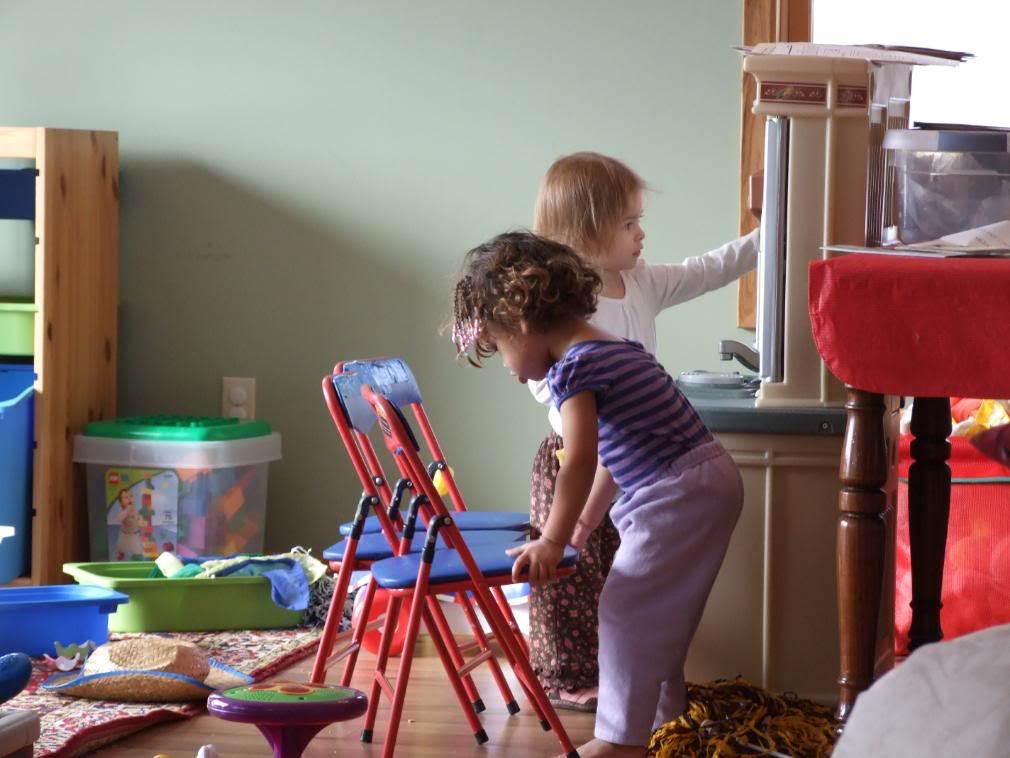 The girls play nicely with a ball, though it wasn't too long after this when it became cry-fest over who got the ball.




Mariah starts napping in our guest room, but recently, after sleeping for an hour, comes out to the living room, and falls asleep on the couch.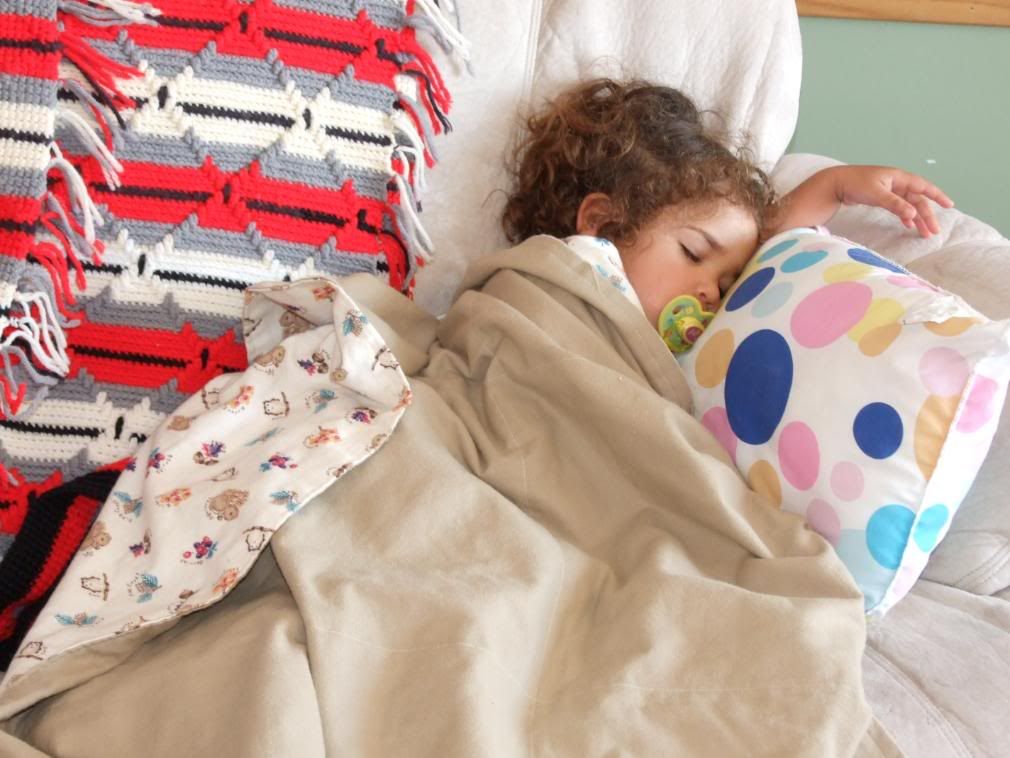 Cecelia has been napping real well in her bed lately. I thought she was going to fall asleep here, but was up and playing after a bit.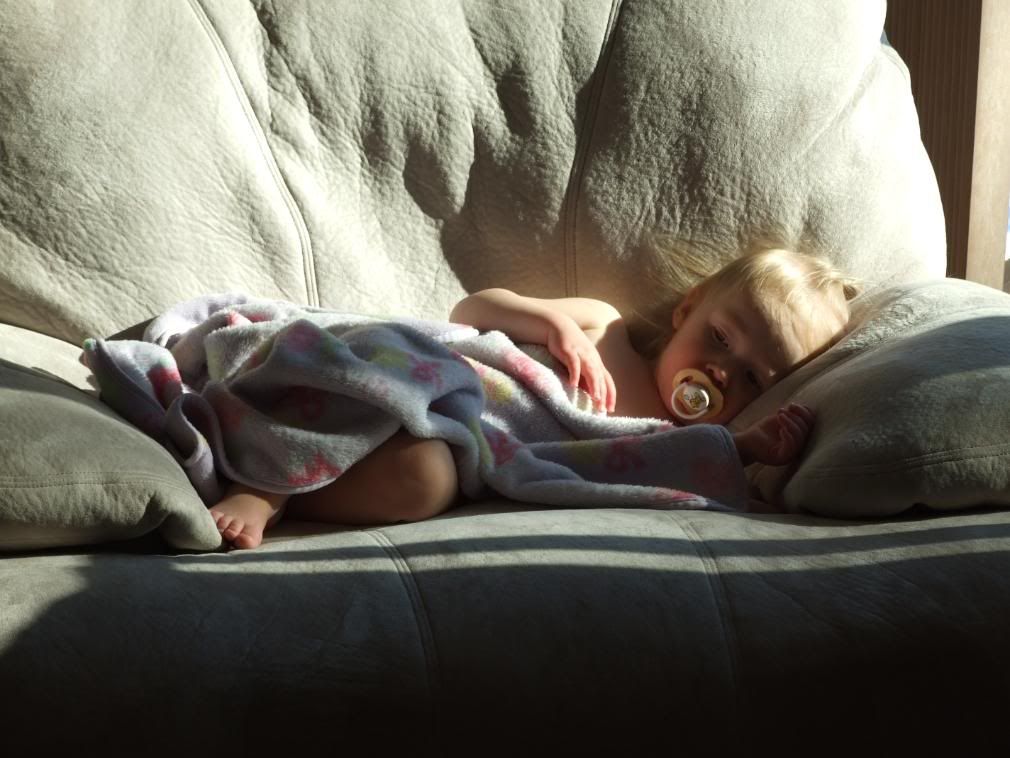 Comments:
That's one way to put it. Up til a week or so ago, it would be the one thing that would set me off (it really bugs me when they take their clothes off). But of course it became a game for them, and they would keep doing it.
So I've had to exercise real self-control when it happens, and not make a big deal out of it... hoping they will get bored with it soon.
Post a Comment
Subscribe to Post Comments [Atom]
<< Home
Subscribe to Posts [Atom]