Friday, January 18, 2008
Some fun at Basso...
First off, this is the first time I've seen a vehicle larger than a 4 wheeler on our part of the lake.



After lunch... it's Polka time!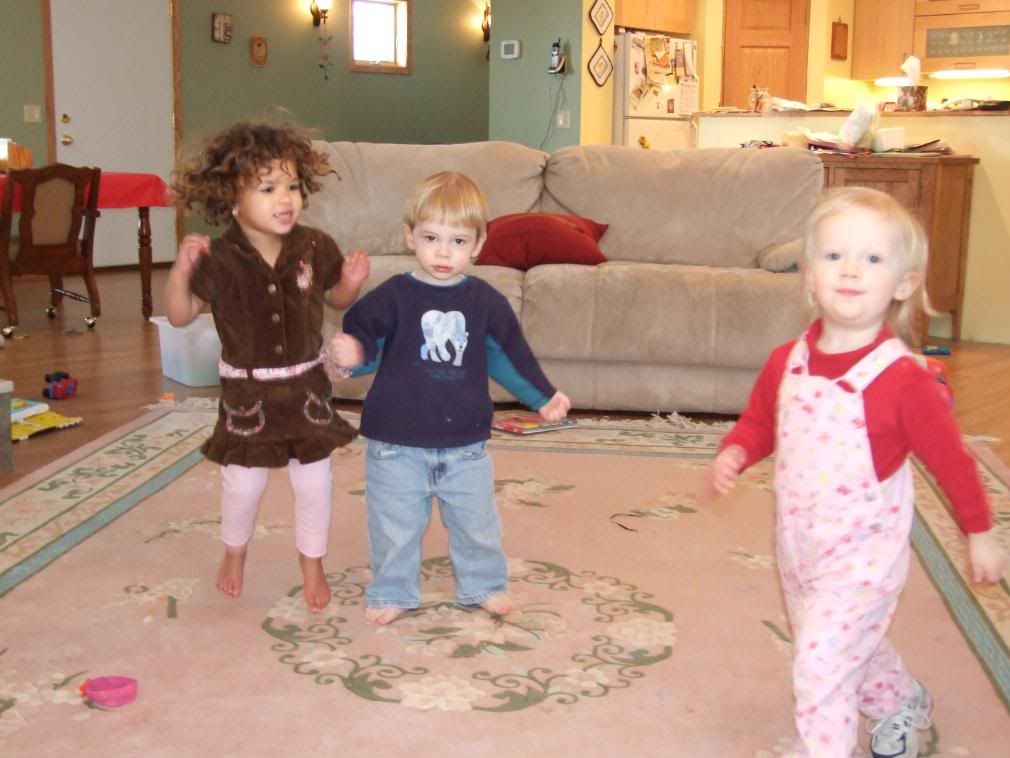 Put together the Puppet Theater Janet make the girls for Christmas today, and the kids had fun with it.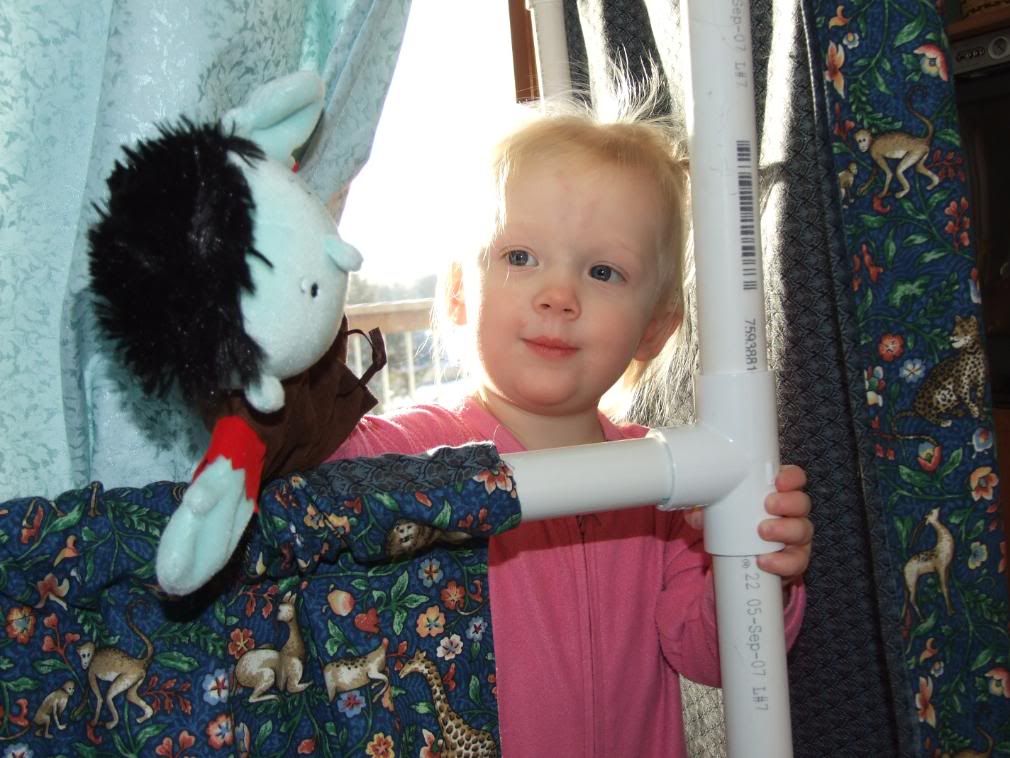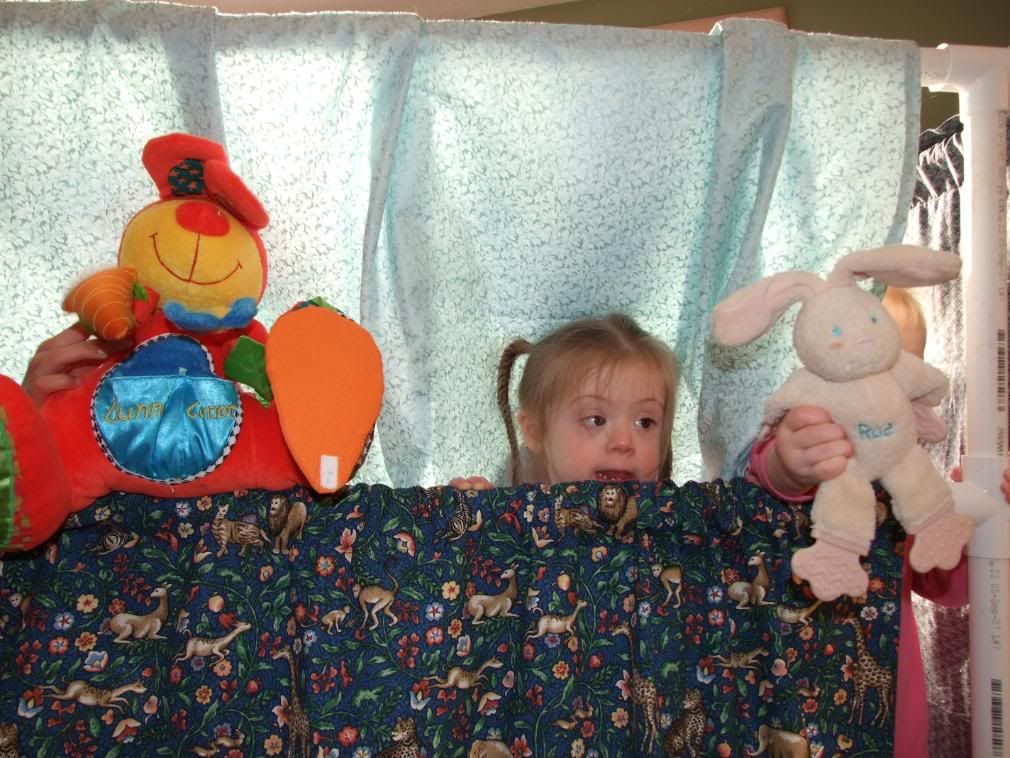 Micah was especially great, and put on a little show... I'm sure the dragon is just trying to make friends with the princess... don't mind the menacing roar.


Monday, January 14, 2008
Basso Child Care
We've had a couple of additions to Basso Child care last week, so how about some kid posting!

Here Cecelia shows no percussion skills whatsoever... whew!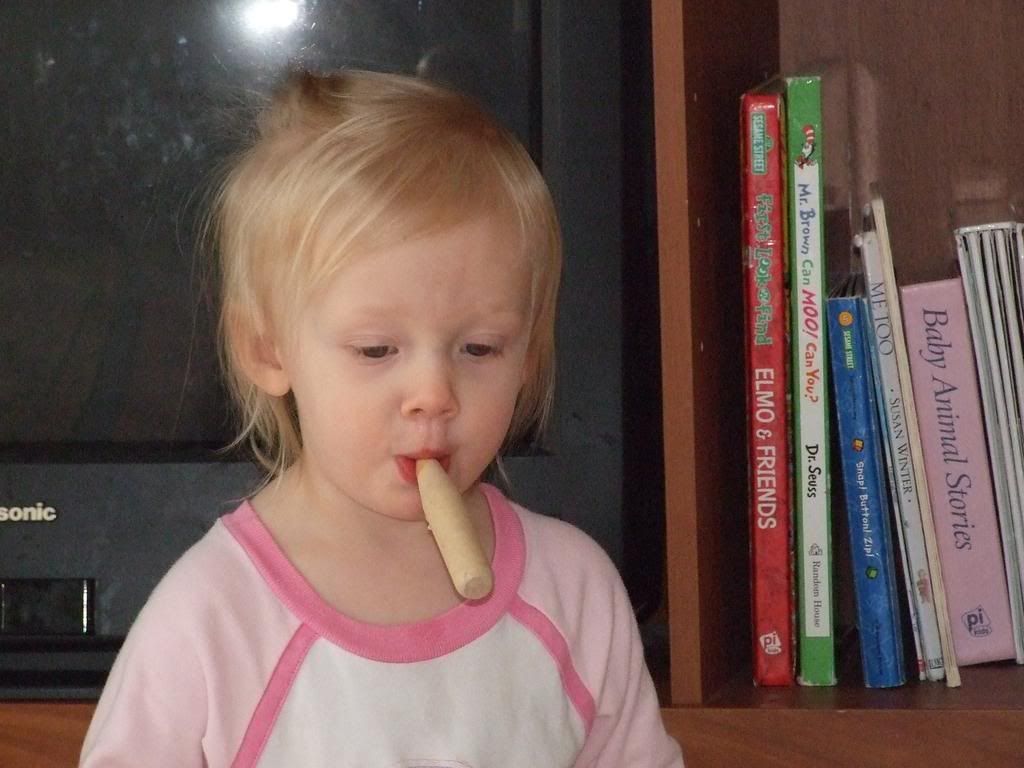 Peter tries out the shakers.




Mariah scrapes away a beat.




Micah finding his way back to the house from the bus stop.




Micah's home from is first day back at school since the Holiday... sister greets him.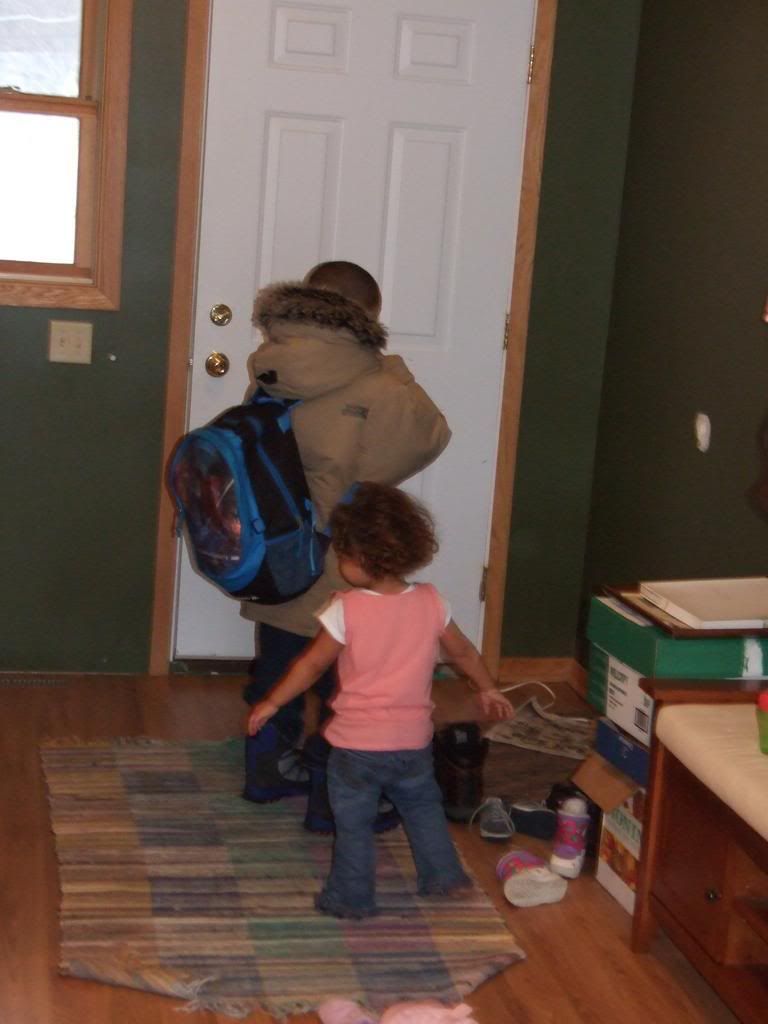 Saturday was Micah's birthday... so we had some cupcakes.




Happy Birthday!




Basso Child Care wipes me out!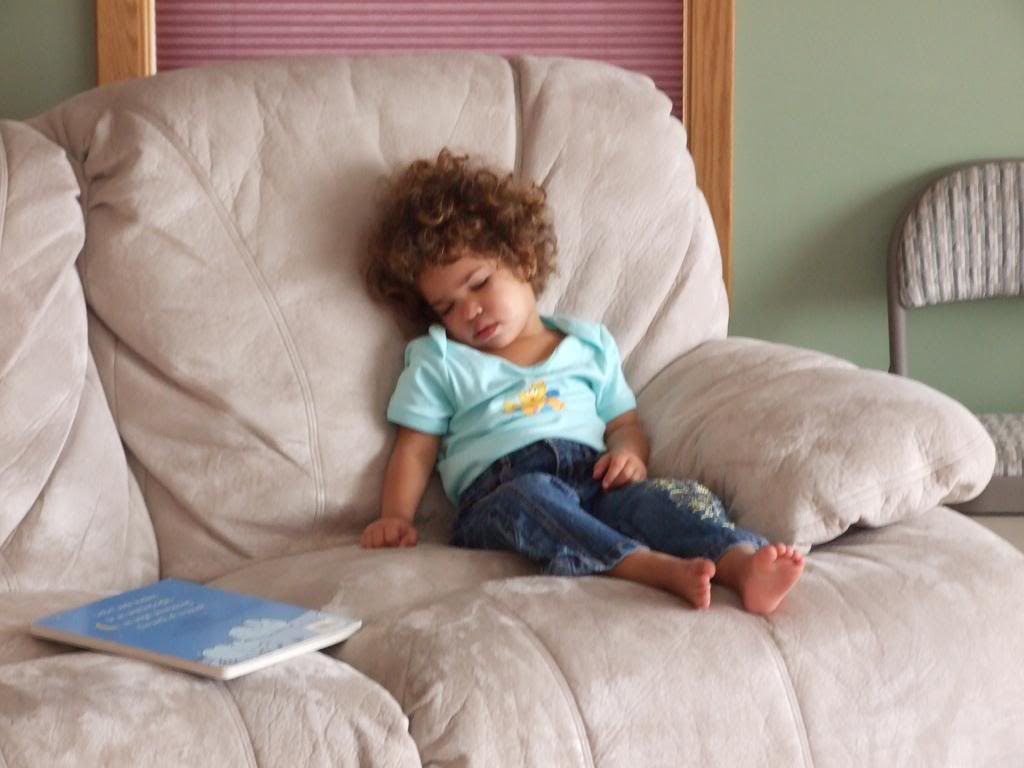 Wednesday, January 09, 2008
Maeve's first day at preschool
An apparent success... we are so proud.

Here Janet gets her buttoned up.




She has a backpack that she could probably squeeze in herself.




Daddy gets in his shot with Maeve




Here's her bus!




That's one giant leap for mankind, and one... er giant step for a little girl.




Ok mom... enough pictures.. I gotta get to school!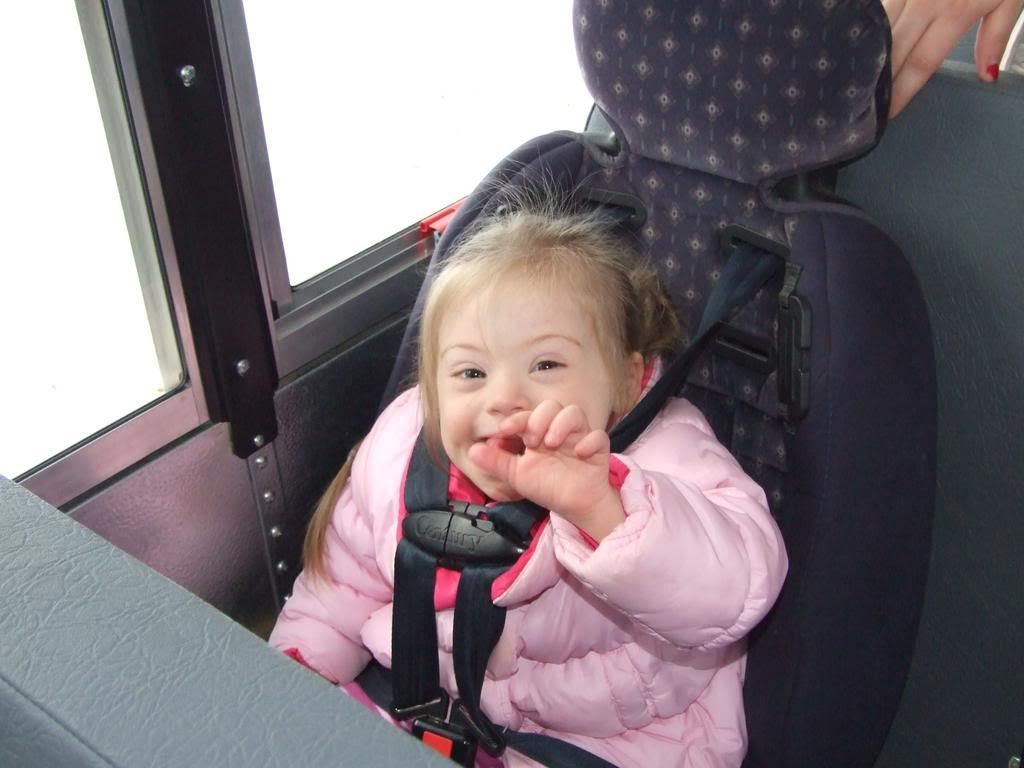 Here she is... back already!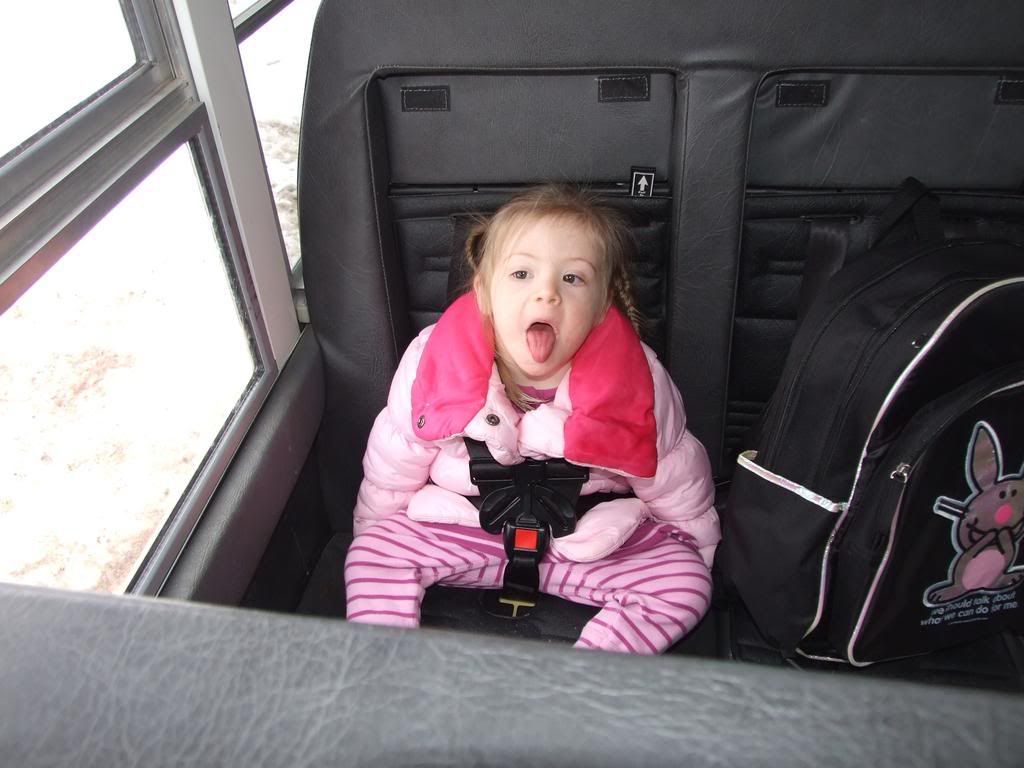 We're all excited to see her again!




Welcome home Maeve... great job!




Time for the school girl to get a lunch, and share the adventures of preschool with her friends.


Friday, January 04, 2008
The new year in Mound
Some random pictures since I have a moment....

The ice has now harden on the lake so the dreaded snowmobilers are having their way. I think I've only heard one obniouxiously loud one so far this season... haven't called the cops yet on any. I hope that bodes well, as they were quite annoying last year.

This picture is interesting as you can some people are taking their dog for a walk on the ice. I have no idea why those birds have gathered there in the middle of the ice, so that's different, and you can see the footprints on the dock when we took the girls for a walk on the ice on New Years Day.




After coming in from out walk, Maeve shows off her rosie cheeks.




Both her, and Cecelia have loved getting naked lately... so here she is stripping.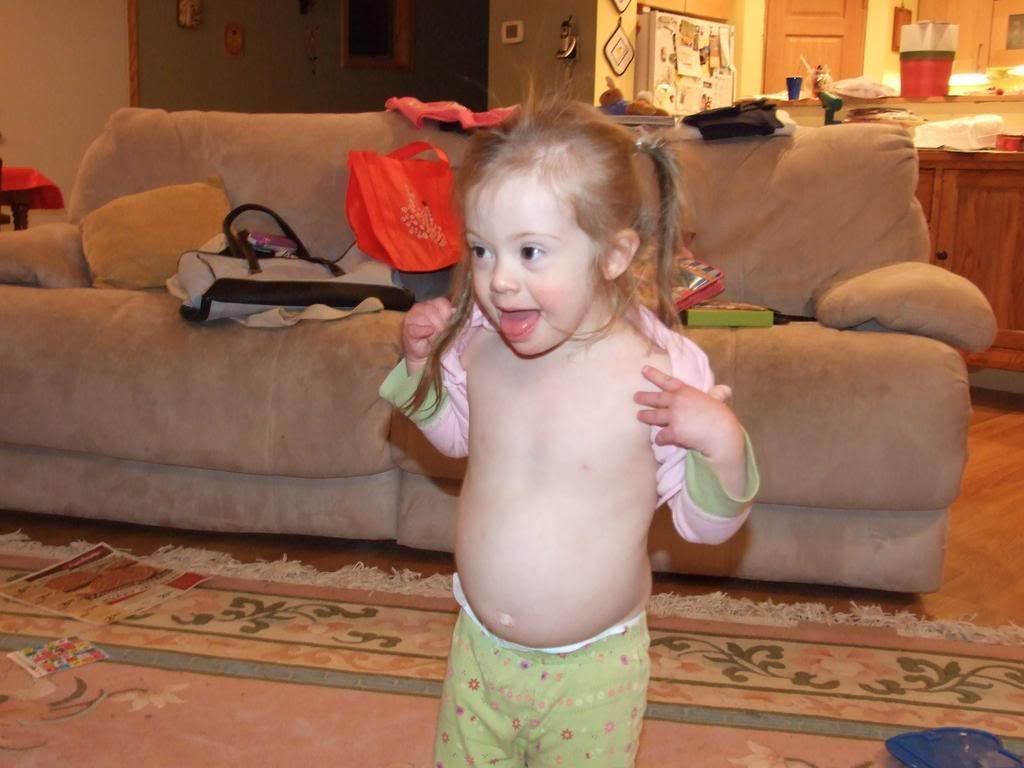 We celebrated Christmas and Maeve's birthday with the Grandparents and the Burfeinds too.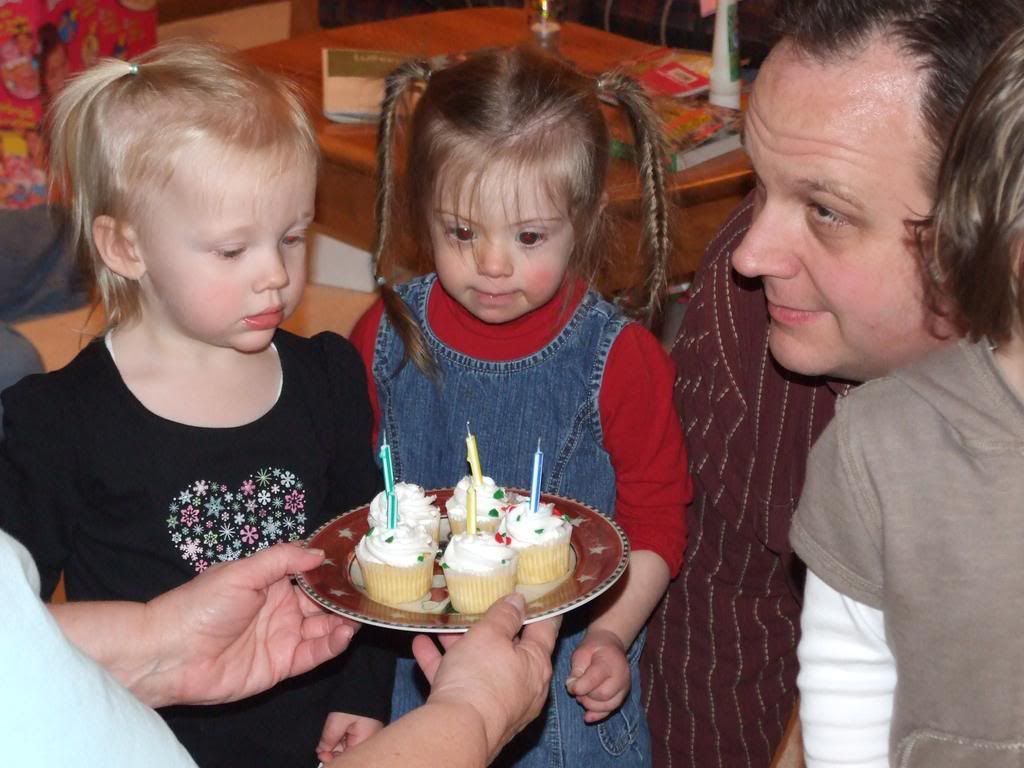 We also went to play with the University of Minnesota Alumni band the other day at a womens basketball game.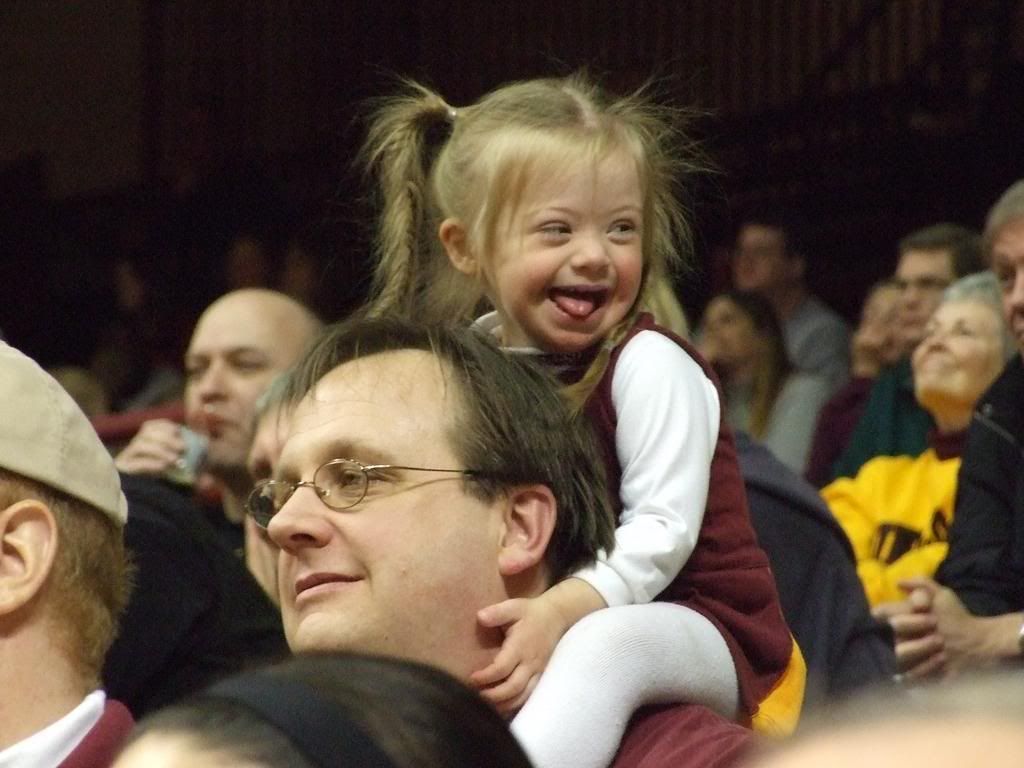 And here's the Linkert/Burfeind Christmas picture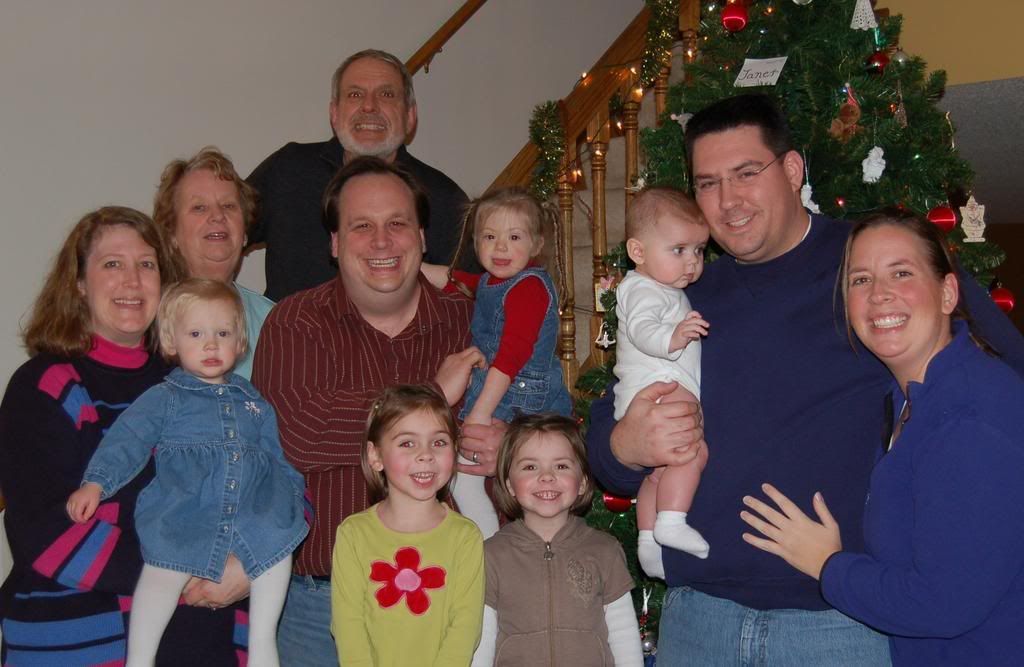 Thursday, January 03, 2008
Maeve's education
We have always been happy with the services our family has recieved for Maeve at both Hopkins, and Westonka schools. Her teachers have been nurturing, intelligent, and wonderful people to work with her, and us as a family. They deserve much credit to the physical and cognitive successes Maeve has had these last three years.
For those who may not understand how this works, in Minnesota special education for children under three provides support and education for the family. We have had teachers, speech therapists, physical therapists, and occupational therapists coming by, sometimes weekly, to work with Maeve, and us as a family, go support Maeve during her first years. They have provided essential encouragement, useful techniques, and quality professionalism as we have learned about Maeve, and her abilities.
This has really come to light now that Cecelia has been growing up rapidly. We really didn't have to encourage and push Cecelia to roll over, stand up, or crawl. It was all automatic for her. We sometimes had to push Maeve to want to stand, crawl, and now to speak. Her teachers have really given us great insight into what to look for, and for ways to encourage Maeve on her continued growth.
All the teachers Maeve has had have, including those at Hopkins when we were living there her first few months have been fantastic, and we remember them all. Lori, Lynn F., Barb, Bonnie, Donna, Ann, James, Lynne B. and Eileen. Also, all the background people (secretarys, substitute teachers, administrators) are also appreciated. The
West Suburban Early Intervention Team
were also great people those first few weeks, instrumental in hooking us up with the Hopkins schools. All played an important part to Maeve, and all of us so far. They also put up with with Maeve's parents when we messed up with appointment dates, or times, or accidentally slept in, or dealing with our desire to keep 7:30 appointments.
Here are some pictures from March 2004, this with Lynn F., her first physical therapist...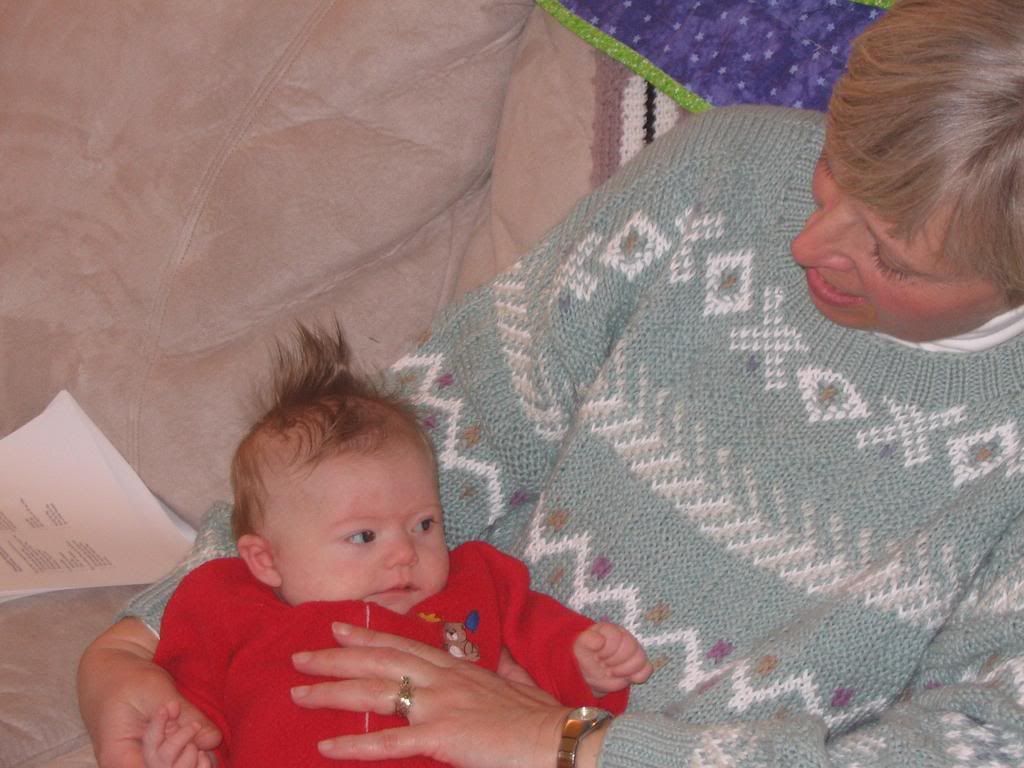 Here with Laurie, her teacher from the Hopkins schools...
And here she is with Bonnie (occupational therapy), a couple weeks ago...
And Ann (teacher) and Eileen (Speech therapist).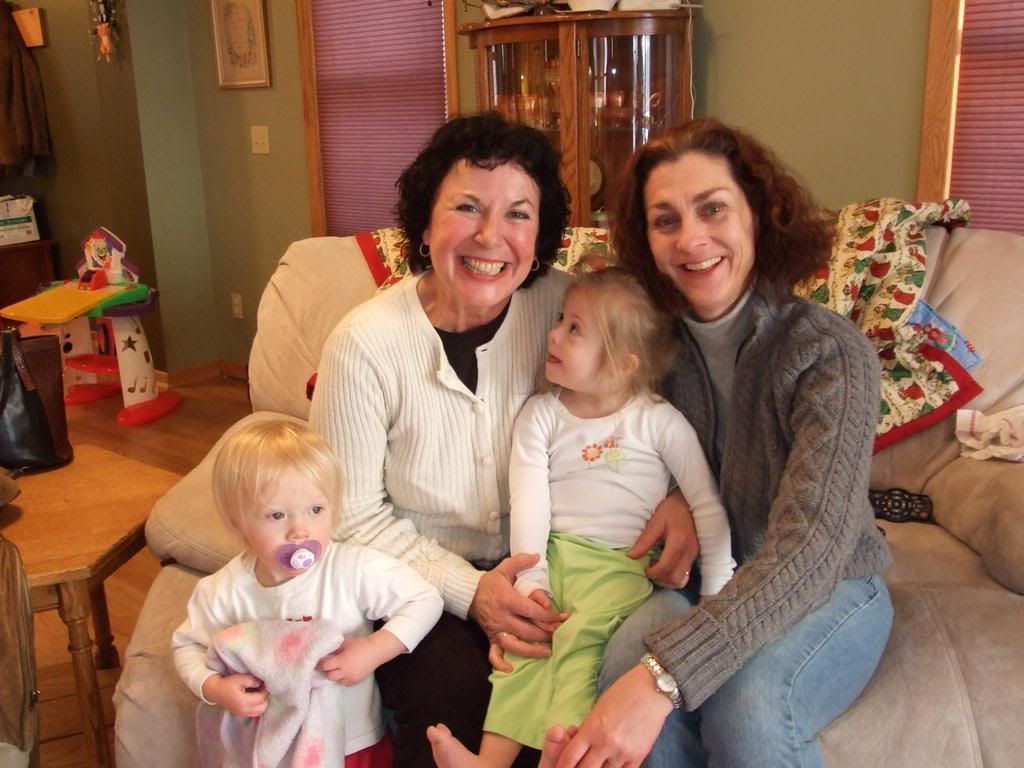 Now that Maeve is three, she moves on with her education. She will be starting preschool next week. There will be a little yellow bus that will pull up to our driveway, Maeve will get in it, and be taken away to the next journey of her education. We met her teachers already, and they all seem to be competent educators, and are excited to see Maeve in their classroom. As parents, excitement and anxiousness grow in our hearts and stomachs as next week approaches. I guess this is the next step in the development of a human who needs their parents just a little bit less than before. We can live with that.
So the question that looms in my mind... what are Cecelia and I going to do in the mornings for those three days of the week?! Doesn't seem like it's going to be any fun without Maeve.
Wednesday, January 02, 2008
A WWI veteran passed away...
Subscribe to Posts [Atom]