Tuesday, December 18, 2007
Christmas time in Mound
With the new year approaching, one of my goals is to be more daring with Maeve's hair. Janet's always doing those cute braids, so I finally tried to do one myself. It looks ok, however it got frazzled really fast.




Janet wanted the Nativity at the kids level so they could play with it.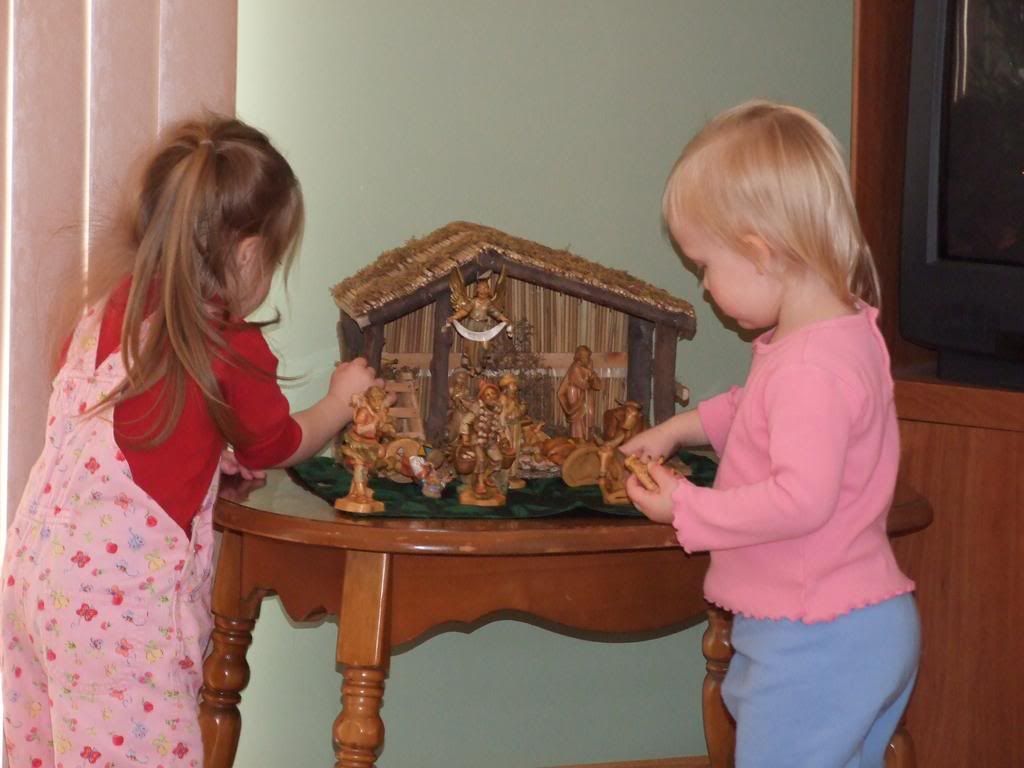 We had a great Linkert caroling event a couple weeks ago. Santa came to visit, and we sang some carols. A very nice event. Thanks to everyone who came.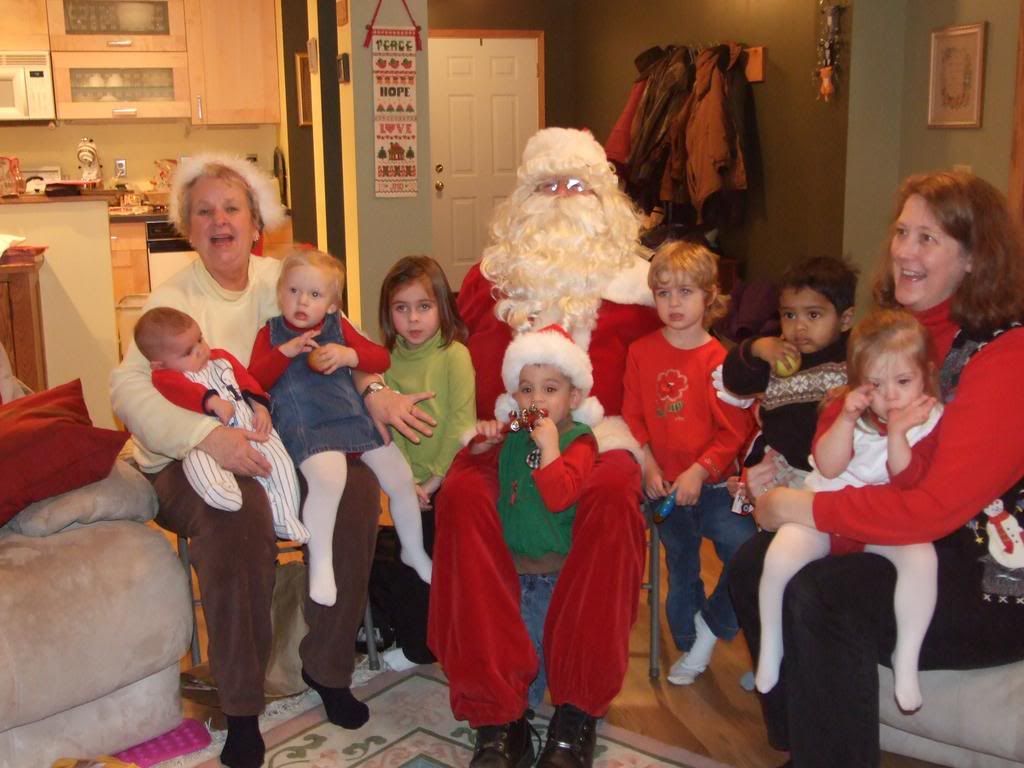 So around noon everyday on one of the public access channels they play a show called "Polka Spotlight". It's a locally produced show with a different band for every show, and a lot of people on the floor dancing. Think of it as a cheap Lawrence Welk show. The girls love the music, and dance to it all the time. I have some great video I'm collecting, and will create a video of it to share eventually.

Here are the girls toward the end of the show, getting ready for a nap. I just thought this was so precious them under their blankets.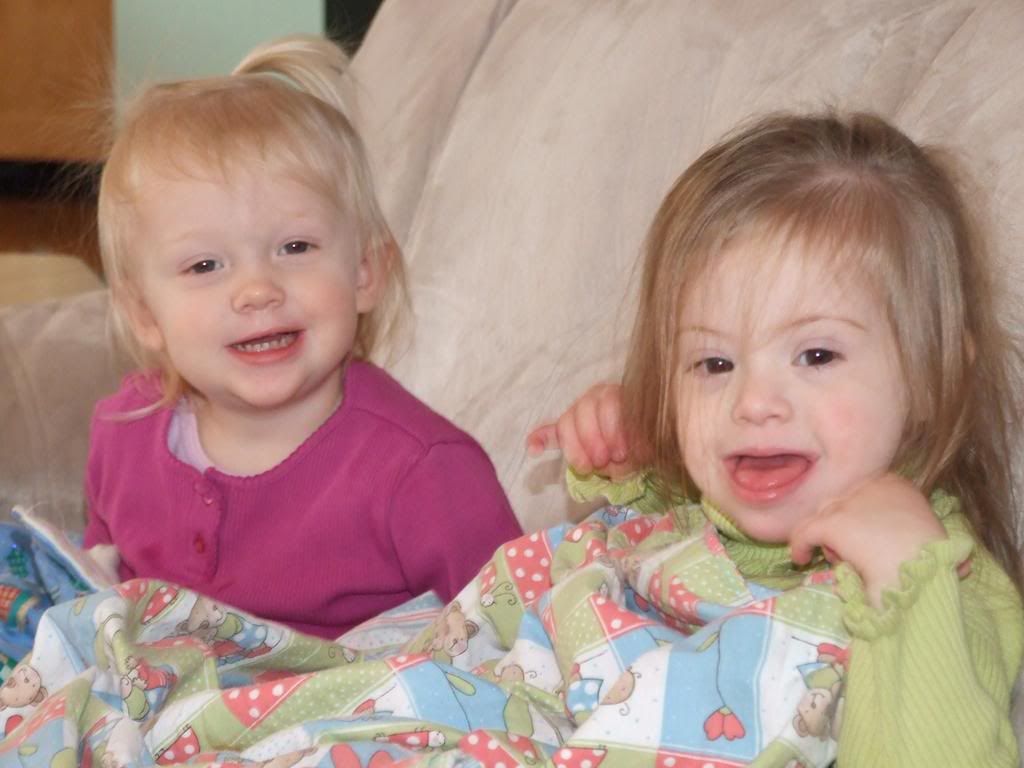 An early Christmas present from Grandma and Grandpa Linkert... a toy kitchen! The girls love it!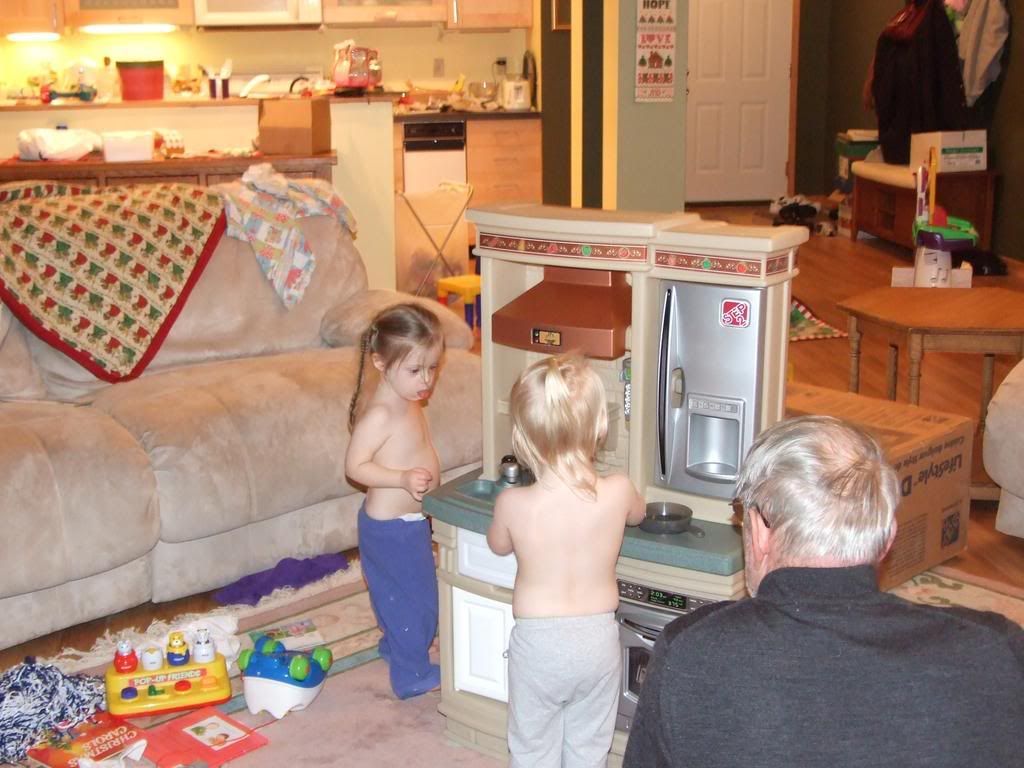 Comments:
Evidently Janet and I were more excited about Santa than the kids. Or maybe because this was the 30th picture. I am sure Santa will bring us very nice presents because of our good cheer. (right Janet).
Jo
yeah, I think Santa is pretty generous. He sure was that night when he grabbed me for a smooch!
Merry Christmas all. Have a safe and happy trip to NY!
Post a Comment
Subscribe to Post Comments [Atom]
<< Home
Subscribe to Posts [Atom]