Wednesday, October 31, 2007
Ideas for cutting costs in education
I don't know how to start this post...
This is a video of a news story on the local FOX news station.
It's about Phil Krinke, a former state representative, and now president of the Minnesota Taxpayers League (a conservative, anti-tax organization). He spoke recently suggesting some "outside of the box" idea's he's had about reducing costs in education.
One idea...

"Among the ideas he discussed, was high school class sizes of 100, 200
or more. It would make them similar to college and would remove
special needs students from the regular school system."
Yes... let's not taint our schools with those students with special needs...
It's people like this that are campaigning against the school levy votes next week.
Hat tip - Polinaut
Please be sure to vote next week (Nov. 6th), and support your schools.
Happy Halloween 2007
Created this short video today... hope you enjoy.


Thursday, October 18, 2007
Fall days for the Linkerts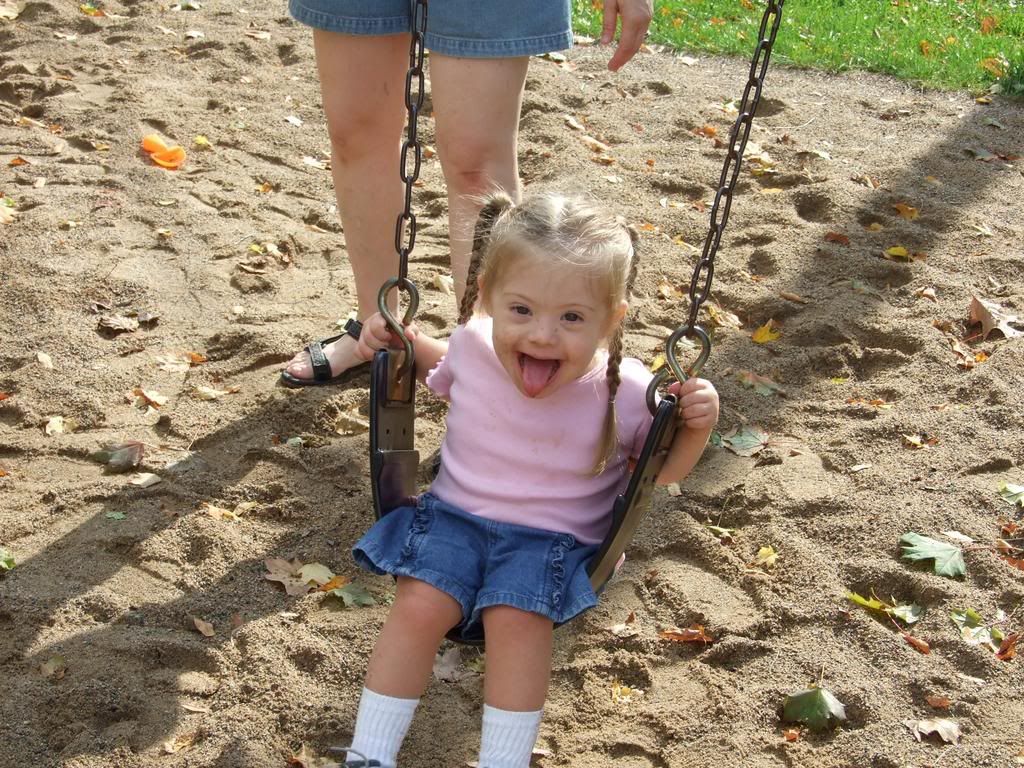 Maeve swings on the big girl swing... as her sister dominates the other one, and refuses to allow anyone else to go on it.





At the DSAM Buddy Walk. The girls strike out on their own.




Grandpa and Grandma walk with Maeve.




Enjoying some chips after the walk.




Thanks to our friends and family who came and walked with us!




We believe Maeve put all these toys around Cecelia after she fell asleep.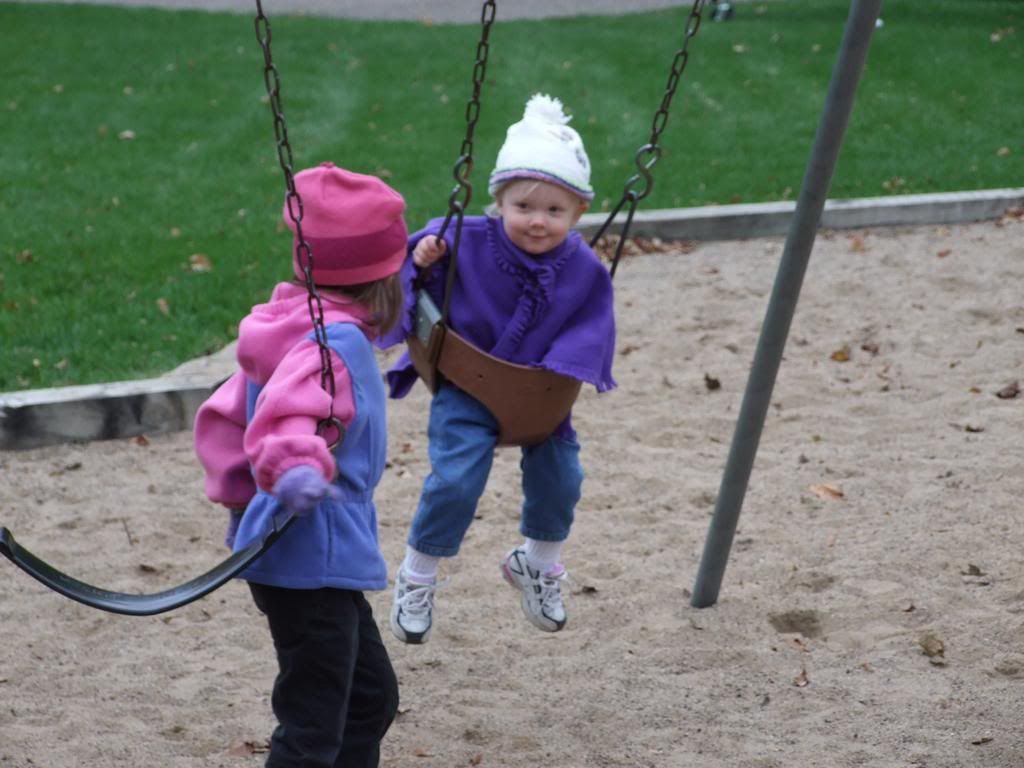 Poncho and hat thanks to Grandma.




Hans takes a ride on the teeter-totter.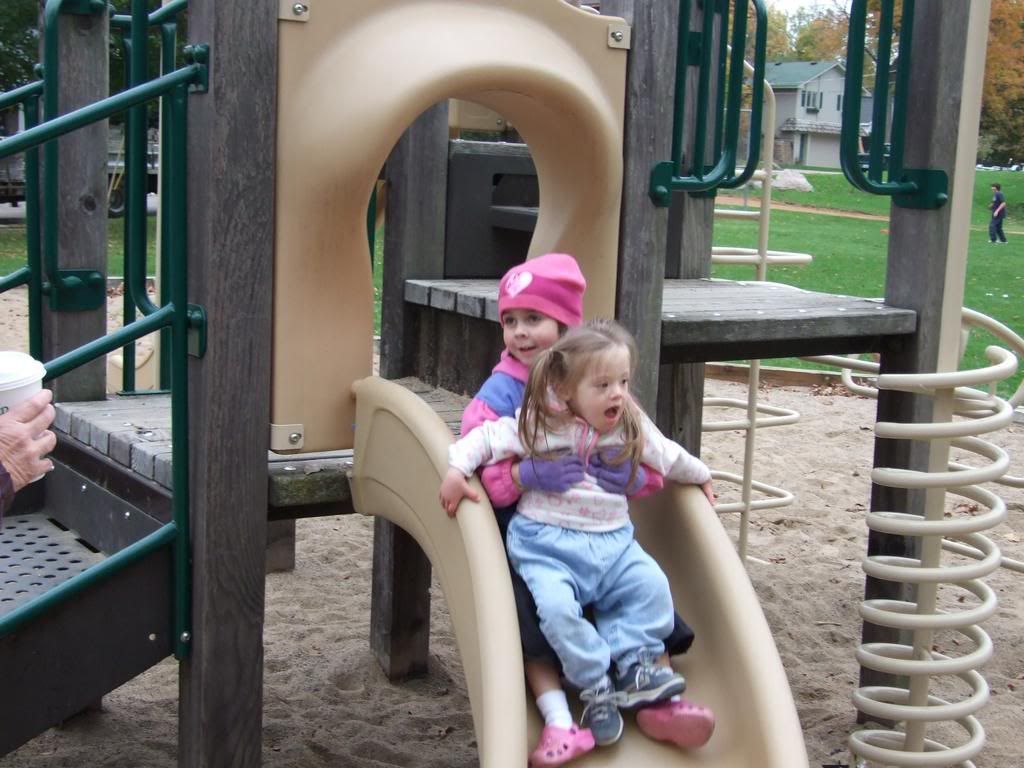 Ella and Maeve take the slide.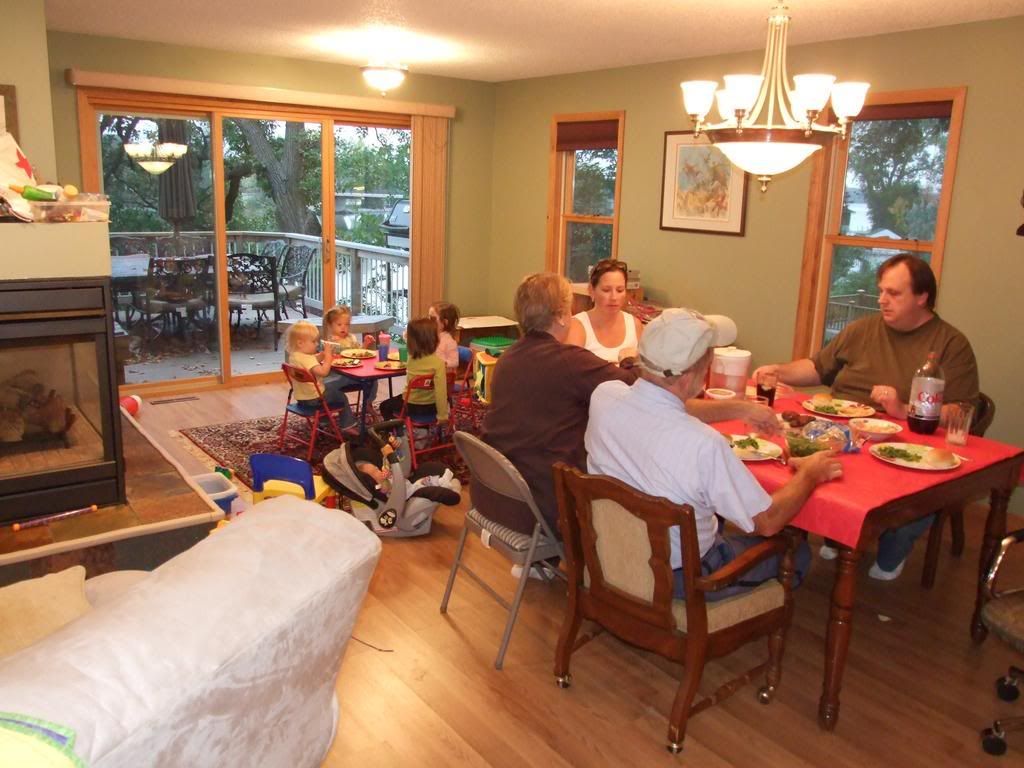 All the girls ate at the little kids table.





Finally got the gas hooked up to our new grill! We are looking forward to using it for many years. It will keep the messes off the deck, don't have to worry about children burning themself on it, and it's off the deck now, not taking up space.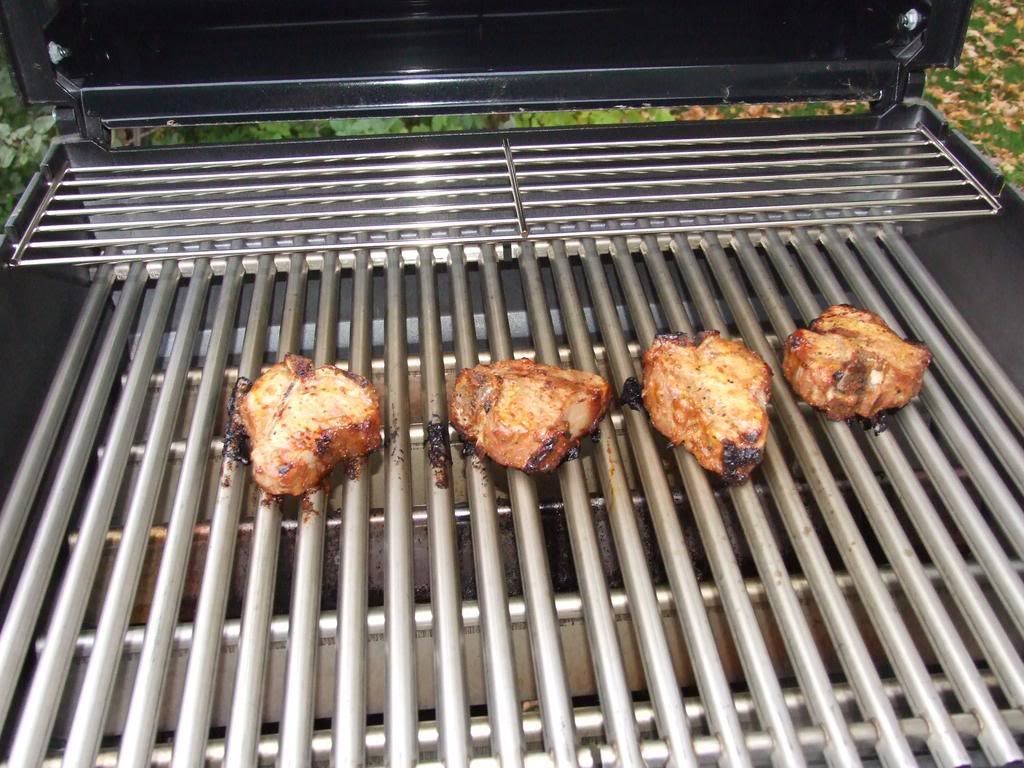 The first grill... lamb chops.


Lynne Cheney
Here's a non-political link for those who want to skip this post.
Why is the only time we hear about her, is when she's written some book. I think I've seen her 5 times on TV in the last week, and now she's giving a speech to the national press club on MPR about her most recent prose. Before this, the last time I saw her she was promoting some other book she wrote a year ago. She has written a book every year during President Bush's term, except 2001.
I could go on about others in the administration... but I'll hold my tongue for now, and post some pictures.
Wednesday, October 17, 2007
Maeve's a Rock Star!
Friday, October 05, 2007
Seward Concert Band Concert
Janet and I have played in this group for a few years. Here are the details for our next concert.


SEWARD CONCERT BAND FALL CONCERT
The Seward Concert Band
will perform its Fall Concert on
Saturday, November 3, 2007 at 7:30 PM
in the
Auditorium
of the
South High School, 3131-19th Avenue South, Minneapolis, south entrance.
Tickets are available at the door and are $6 adults, $5 seniors and $4 students/children, MPR members receive two tickets for the price of one.
Bring the entire family. As always, audience members are invited to join the band for refreshments following the performance.
The Seward Concert Band is a non-profit organization comprised of amateur brass, wind and percussion players from the Twin Cities and surrounding areas. The group works to promote music education and appreciation, and is under the direction of Dennis Malmberg. For in depth interviews with Mr. Malmberg about the band or concert, please contact him at 952-432-7452.
Thursday, October 04, 2007
Horses and bedtime
Cecelia has grown up so fast!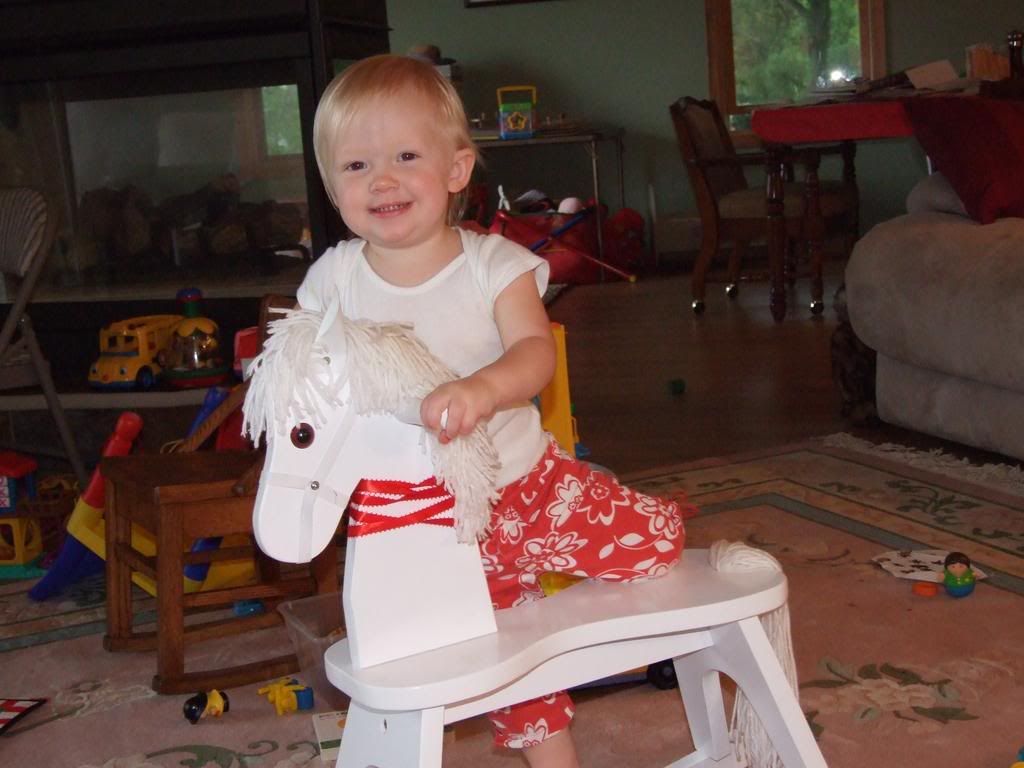 Maeve grows too slow, but she's still a cutie!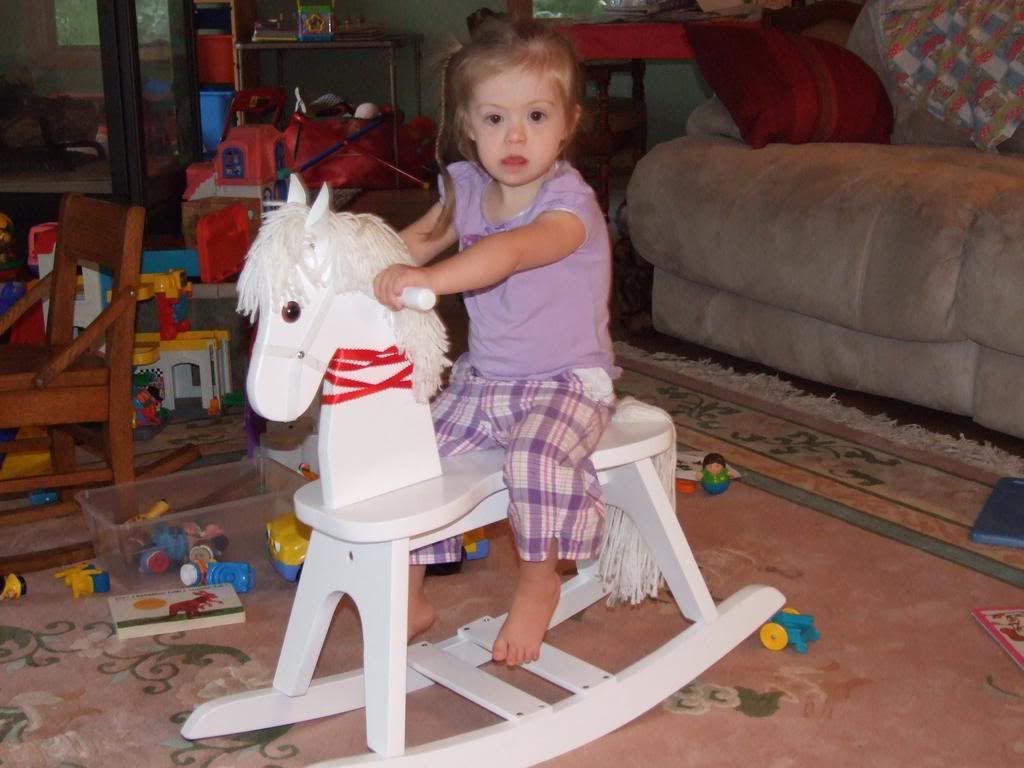 Janet found Maeve in Cecelia's bed, sleeping, with Cecelia. Aren't they adorable?!?!?!


Wednesday, October 03, 2007
Two words...
What?
Zzzzzz...
(See my
previous writing
for further understanding.)
Mind you... today I ignored the weather reports, and managed to sod our fenced in area when it was supposed to rain. So I urge all of you... ignore the weatherman for the details because he's just making them up. Just get the big picture from him and make up your own mind.
Tuesday, October 02, 2007
Sodding and playing
Fall starts...
Took advantage of a nice day last week, and took the girls out to a park on the island.




I made Cecelia get on the Horse by herself, which she did eventually.




Ta - dah!




I always meant to take this picture of the house. It's from a spot a bit south, across the lake.




A great picture of Maeve stacking. She is getting to be so big, and her teachers keep saying she will do so well in school when that begins for her in January.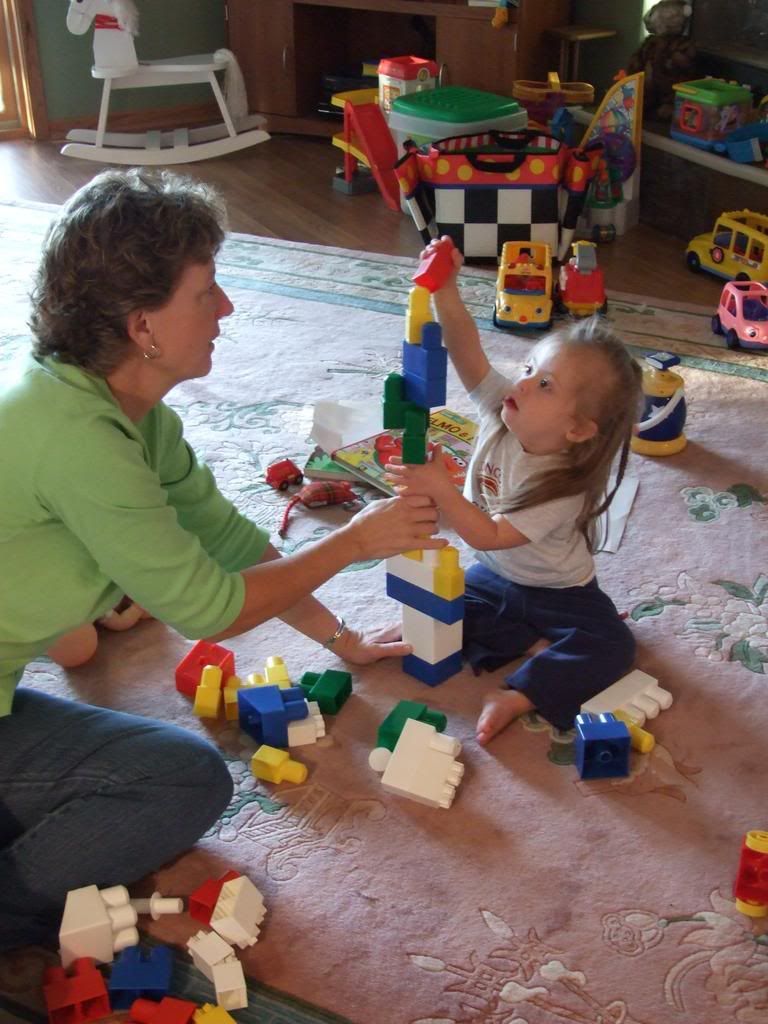 Subscribe to Posts [Atom]