Monday, June 25, 2007
WWI Museum
Since we were so close, we stopped at the World War I museum in Kansas City, MO. Our stop was too brief, and the girls made things a little bit difficult, but we managed to watch a couple of the movies, and get a feel for the place.
There is the Obelisk and momuments pictured below. The Obelisk was dedicated in 1921. On both sides of it, you can see the sphinx's and old exhibit halls. The museum had been rebuilt, and finished last December below these monuments.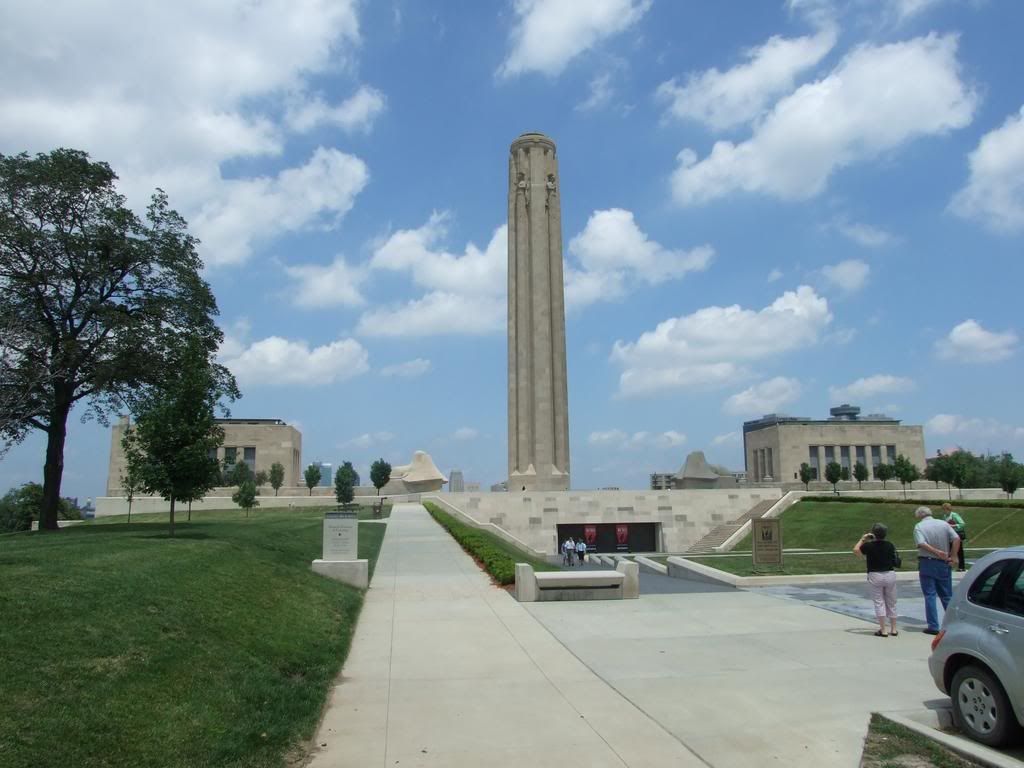 This is the only picture we got inside. There is a glass walkway over a small field of flowers, I believe representing "No man's land"*.
There are two sphinx's guarding the memorial. Encouraging those who visit to remember the past while looking toward the future.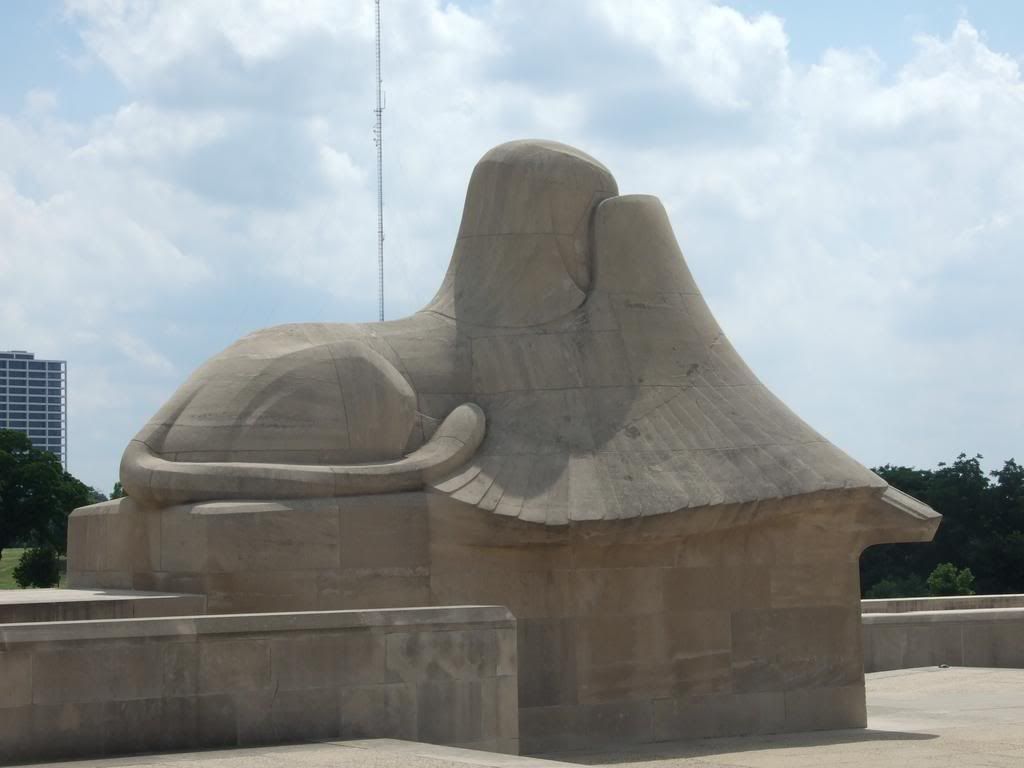 Near the top of the Obelisk there are four figures sculpted on the sides, two pictured below. They represent Sacrafice, Honor, Patriotism(on the left), and Courage(right).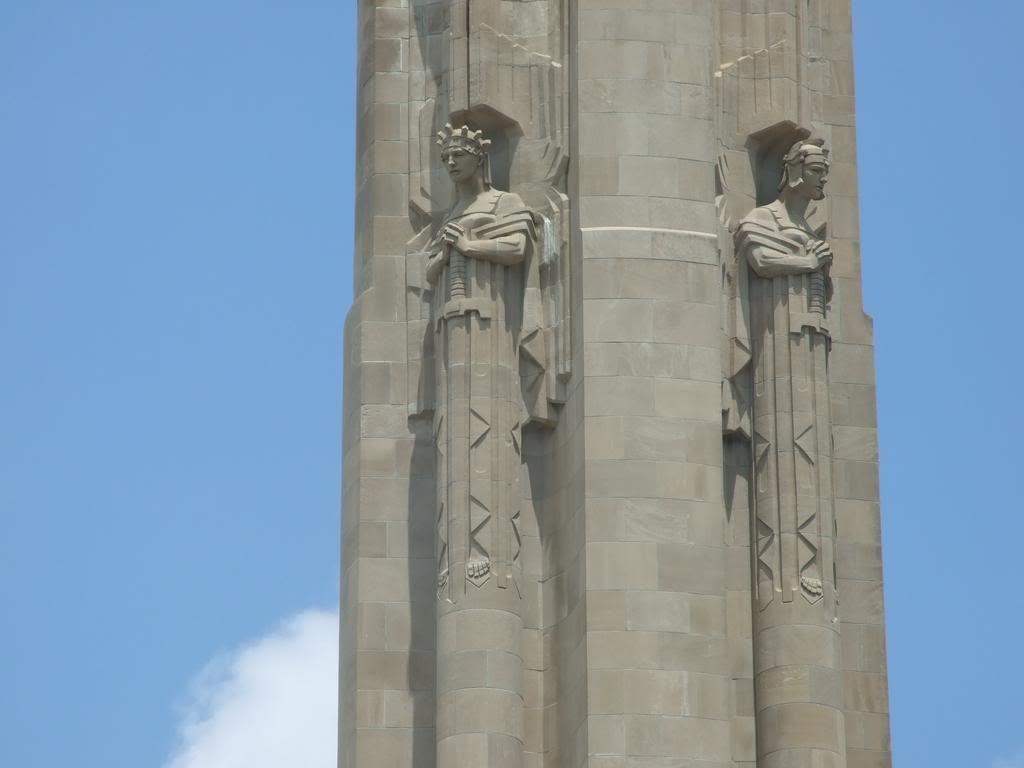 For some perspective... here Cecelia walks by the base of the Obelisk.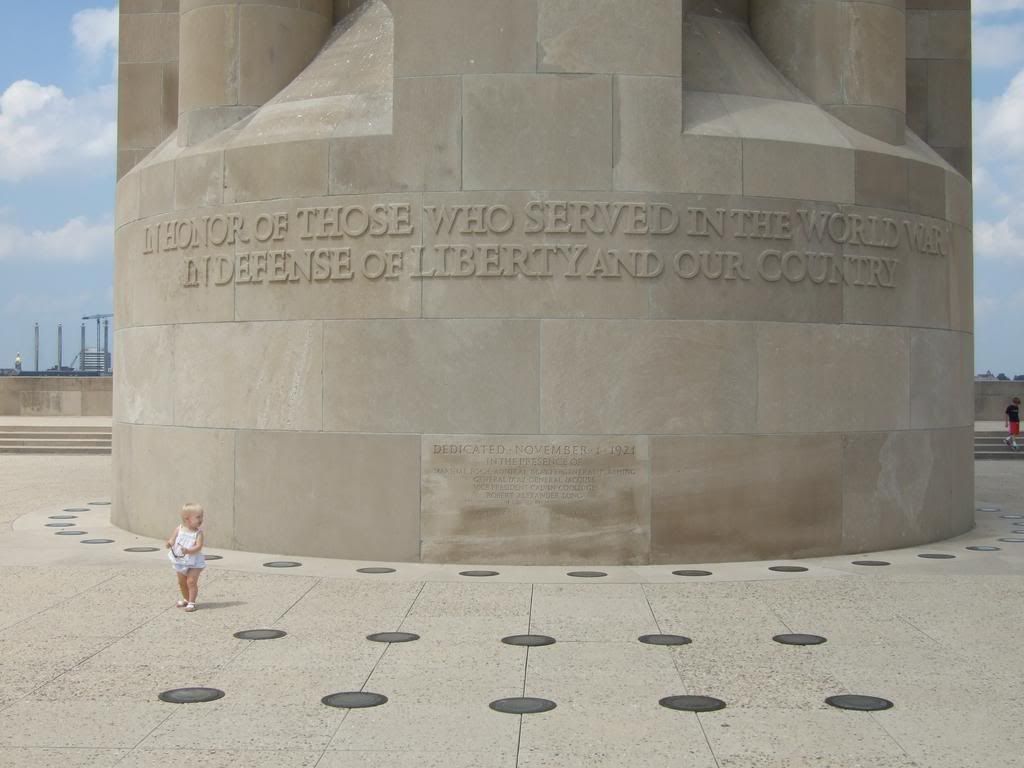 It was a nice brief visit. I would really like to get back here one day soon, and spend more time. Apparently it's possible to go to the top of the obelisk, which would be really cool.
And just to update you... there are 26 veterans of WWI still alive, 5 in the USA, 3 of those are American Veterans (the other two are Canadian and a German veterans).
*"No man's land" - During
war
(especially
World War I
), it is a term used as the area of land between two enemy
trenches
that neither side wishes to openly move on or take control of due to fear of being attacked by the enemy in the process.
Subscribe to Posts [Atom]