Wednesday, June 20, 2007
Summer fun
We went camping last weekend with the Burfeind's and Cousins. The kids had a great time hanging together, as you can see.




We got there Friday, spent the night, and by Saturday afternoon, Maeve was beat. She slept in the stroller here for over and hour and a half, outside, people and noise all about her. Even after she woke up, she sat in a sleepy daze for the rest of the afternoon.




Despite a morning nap, Cecelia was very tired too, and fell asleep in Mom's arms out in the water!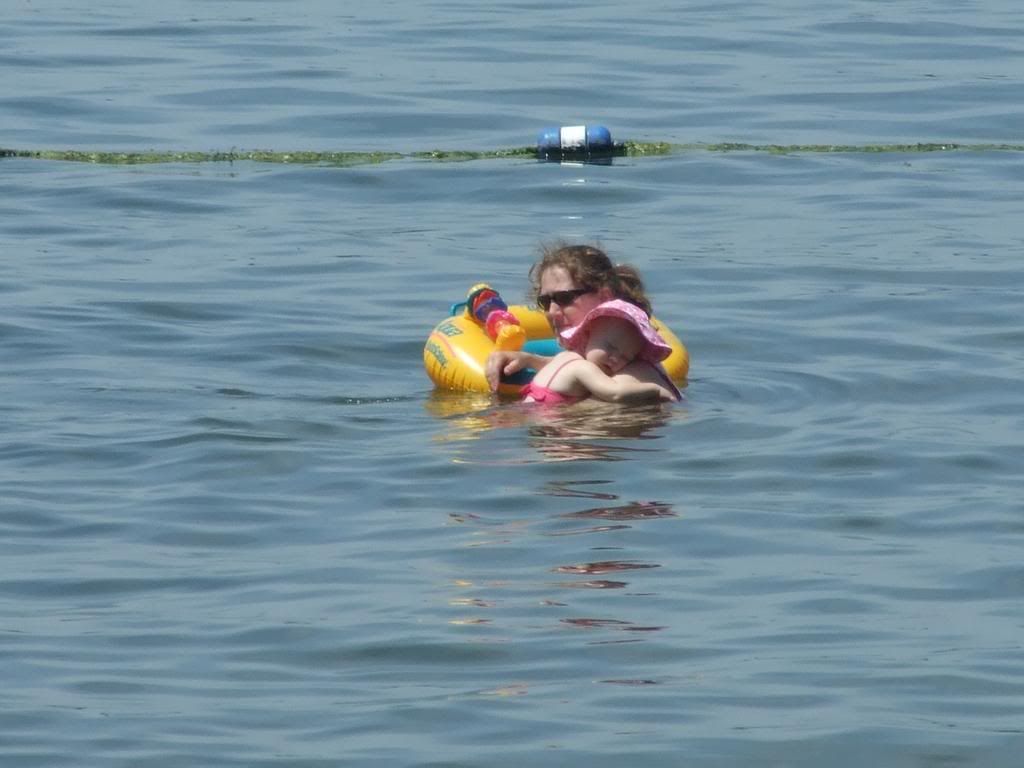 I always like to have pork chops when camping, so here are the finished products.




The girls and I went downtown to join mom for lunch Tuesday. It was a beautiful day, and we grabbed some Chipotle and ate at Peavy plaza, where a live band was performing.



Janet's co-worker joined us. She loves the little girls, and loved following them around, as they walked ALL about Peavy plaza.



Maeve and Mom having fun! Like Maeve's hair?



Cecelia showing off her pigtails. Compliments of dad.

Subscribe to Posts [Atom]