Wednesday, June 13, 2007
Summer days
Cecelia's finally grown enough hair to have some fun with.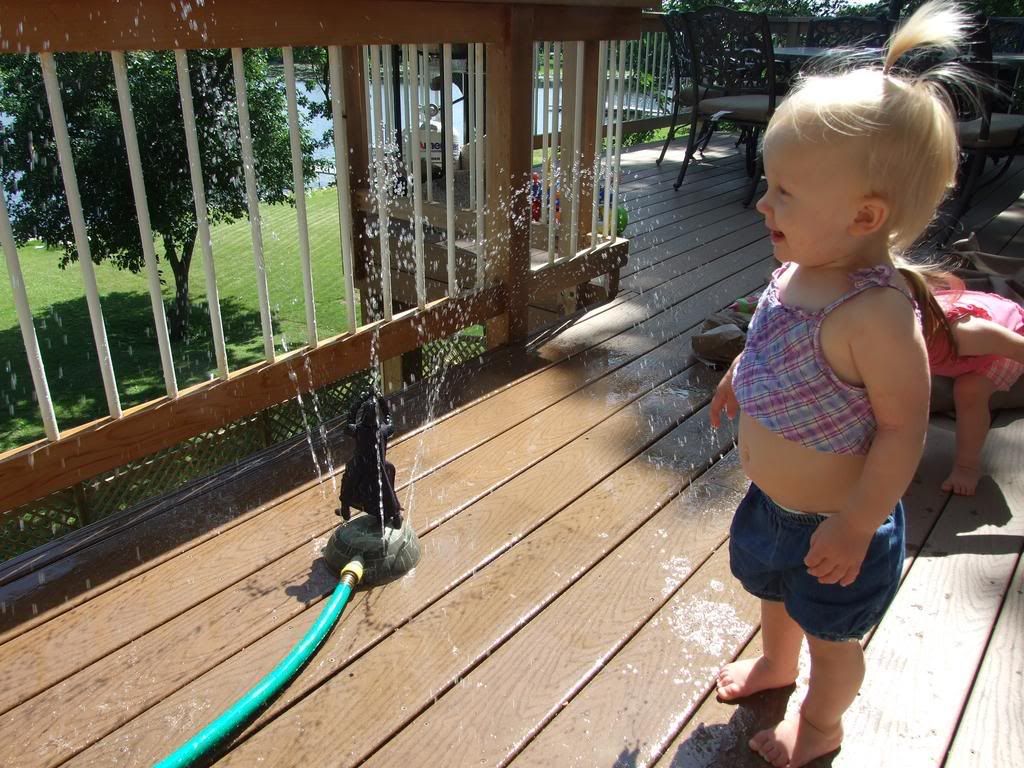 I pulled out the Darth Vader sprinkler. The girls loved it!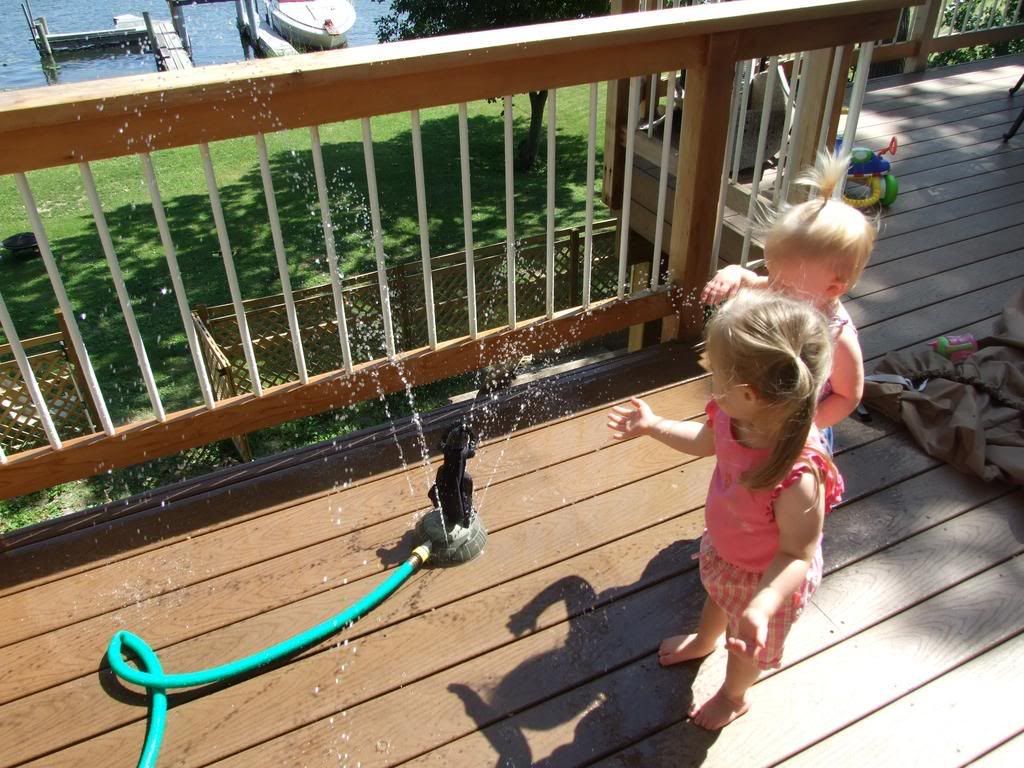 We also finally filled our sand/water table with... well... sand and water. The girls loved it.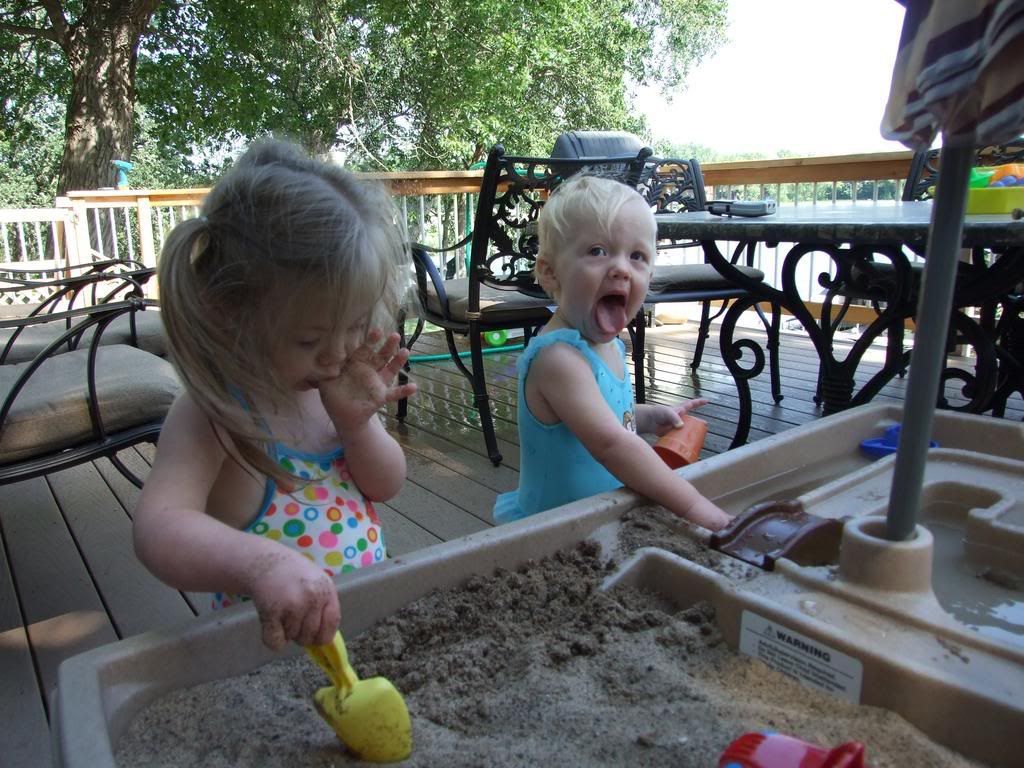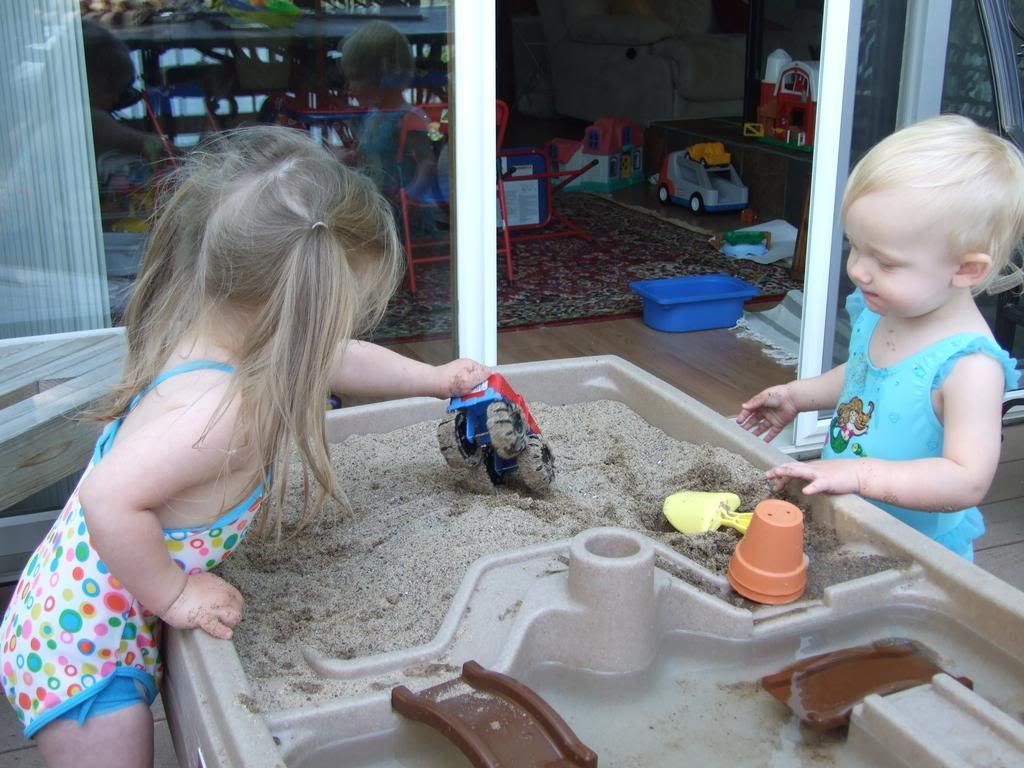 Maeve will be a flower girl at a friends wedding next week. We gave the dress a test run today. It fits and looks great!


Comments:
The dress looks beautiful. What a pretty little girl she will be.
Glad that the water and sand our working well. Hopefully it is too big for Maeve to throw over the edge.
Love you
Grandma Jo
Post a Comment
Subscribe to Post Comments [Atom]
<< Home
Subscribe to Posts [Atom]