Monday, June 25, 2007
In Lawrence KS
So we went to Lawrence, KS to take part in a wedding. Maeve was going to be the Flower Girl, Janet and I were to help with the music. We decided to rent a car, and drive down. We took advantage of some friends' hospitality in Des Moines, IA and spent Thursday night there. They have a 1 year old daughter, Sarah, sitting with Maeve at the piano below.
Janet had spent the days before the wedding practicing with Maeve's hair. She puts some curlers in the night before, tied it up real nice, and achieved a very pretty look.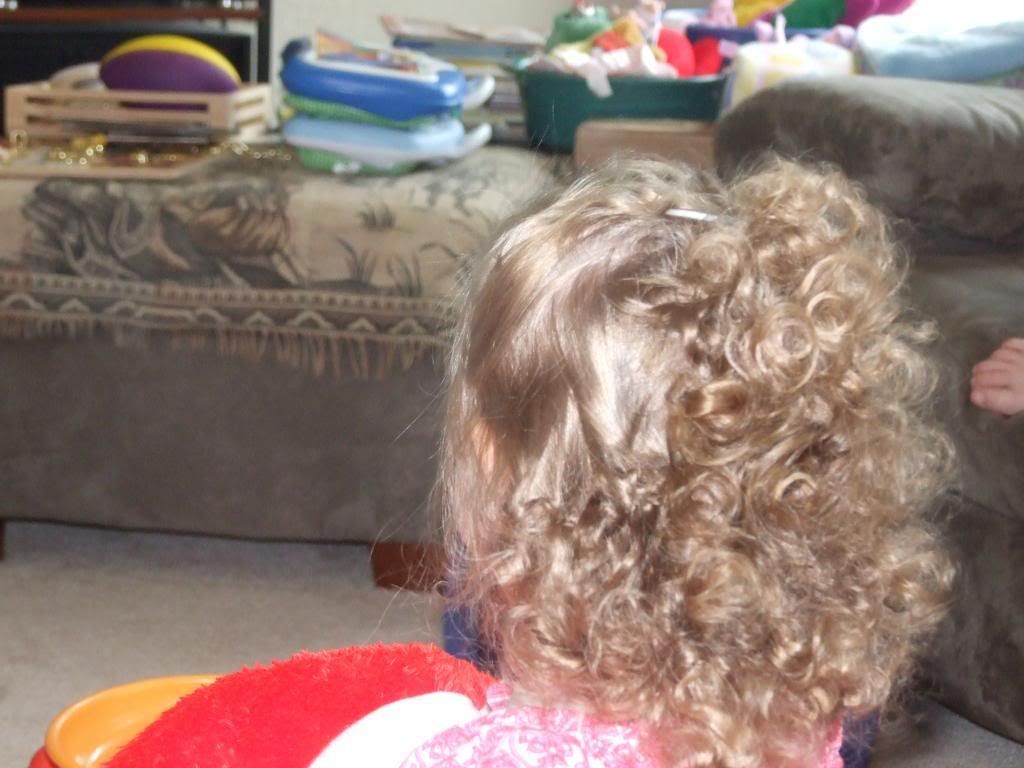 So we got to the rehearsal on time Friday afternoon. Here's Cecelia watching the show, bride's maids behind her.
Cecelia and mom waiting for Maeve's big entrance!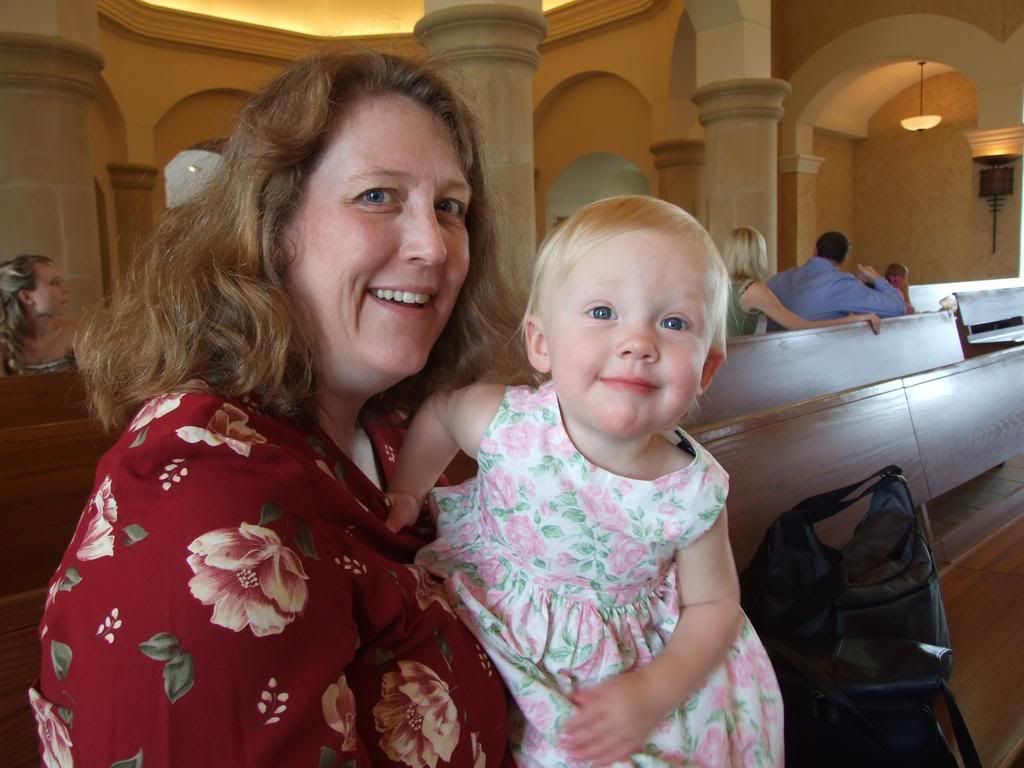 Ah... here she comes. Staring at her feet, but walking down the aisle!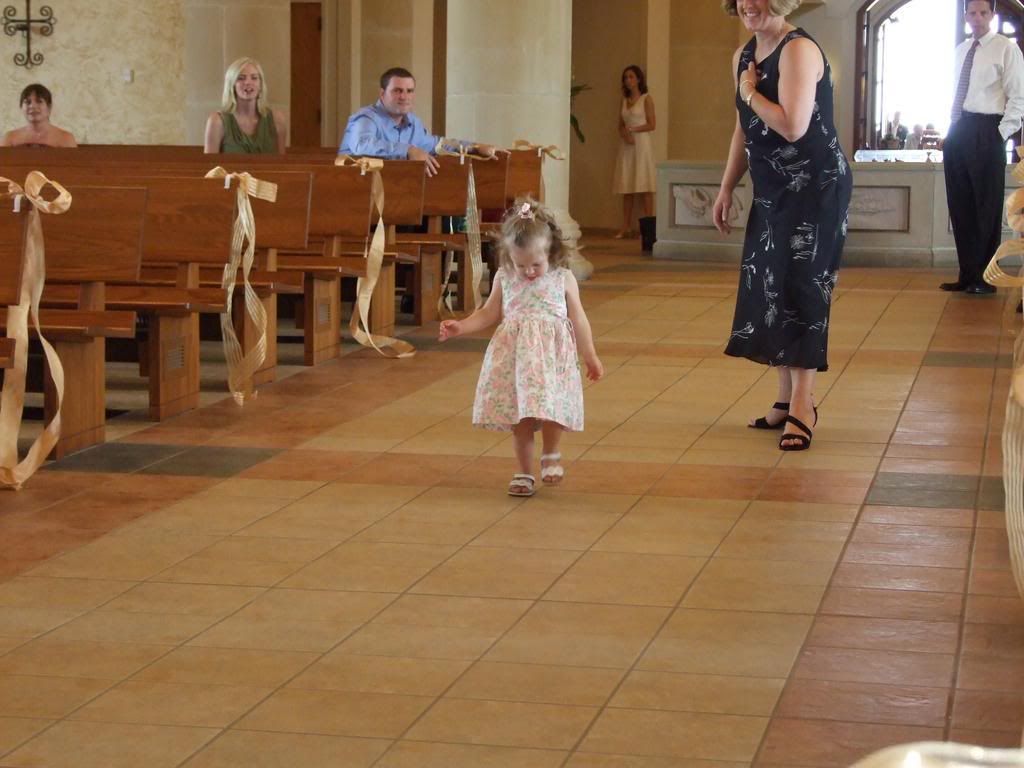 So here we are on the big day! Hair all done up, and dressed to walk down an aisle!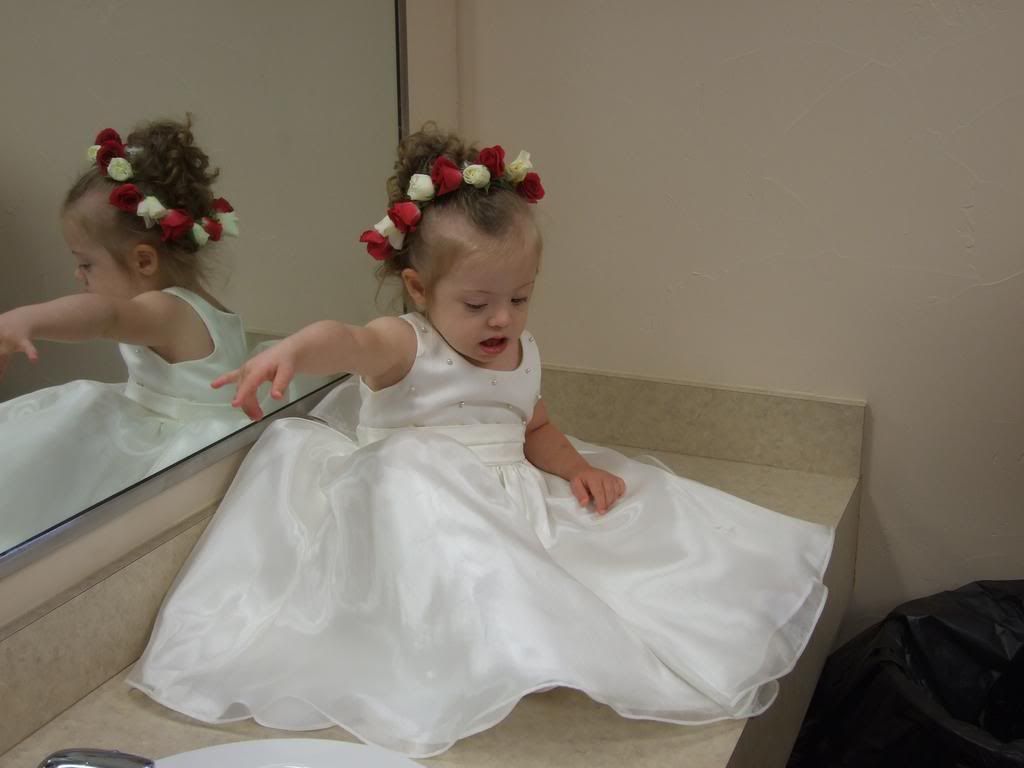 Awww... isn't she a cutie! Even she thinks so! She didn't mess with her wreath until after the wedding.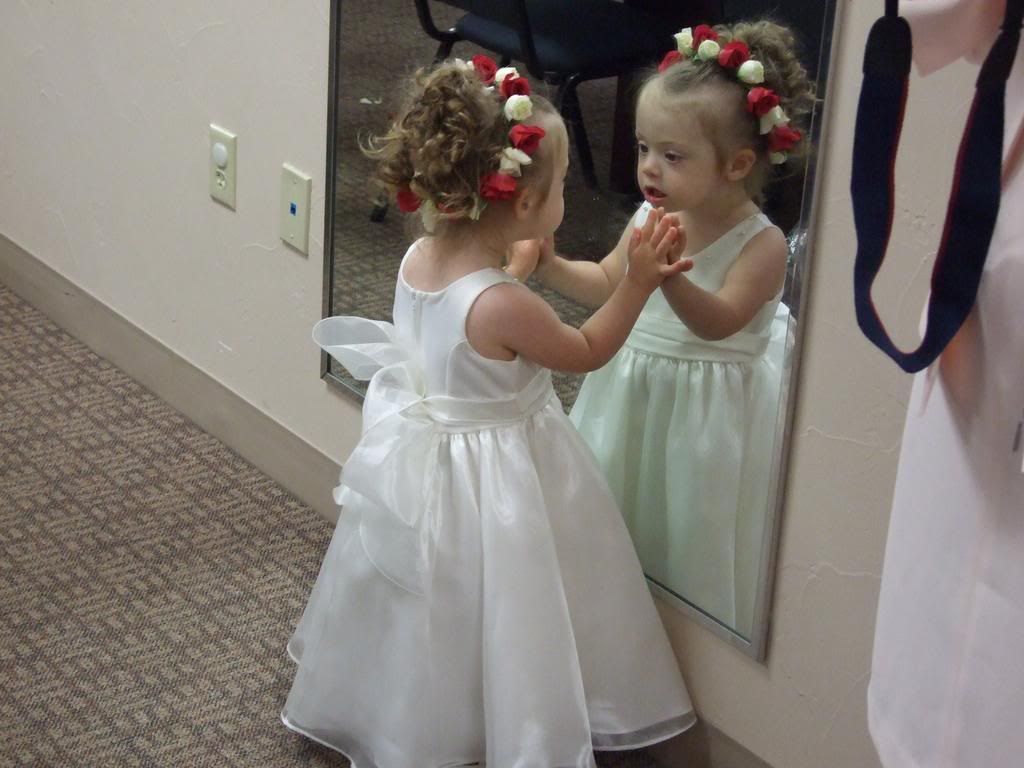 Here she is with the bride.
Since we're all dressed up, might as well try to get a family picture before the wedding too!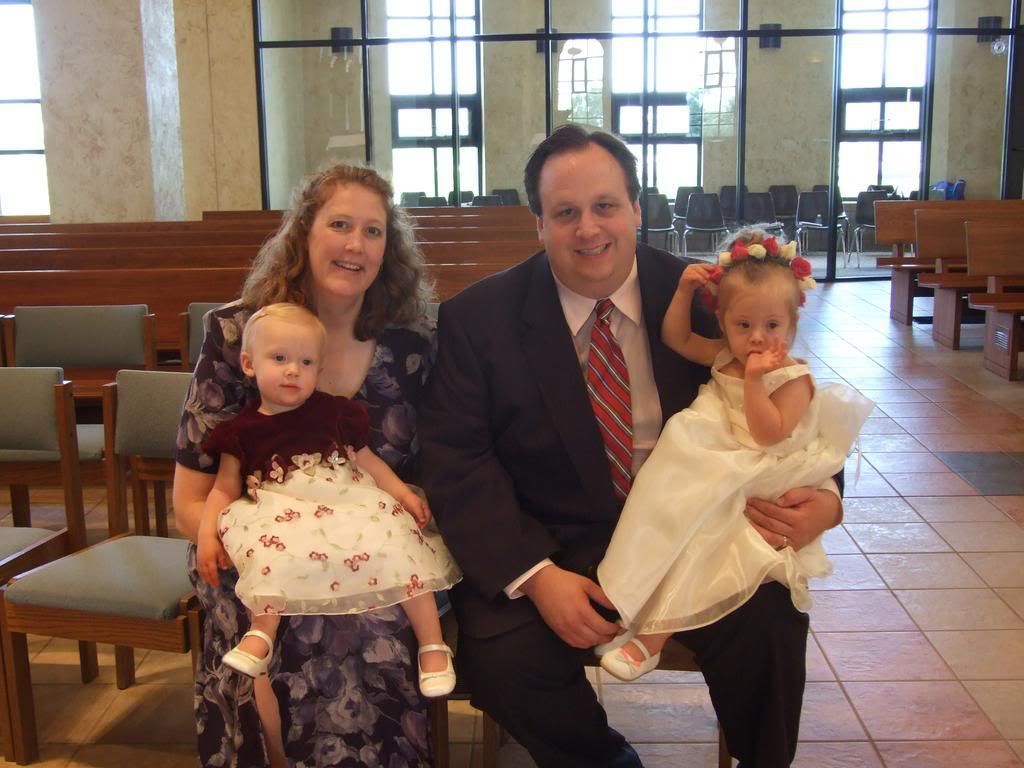 So the person we gave our camera too failed to get a shot of her coming down the aisle, but I guess she did great! Here she tried to get away from the women who was supposed to get her at the end of her walk. She almost got away!
The service.
A triumphant Maeve after the service. We are so proud of her. Now we head back to our hotel room for a nap before the reception.
Well rested, we go to the reception, where there is a dance floor. Maeve heads right there after eating and starts to boogie!
One of the great thing about a Gruenwald get together, plenty of other Gruenwalds! And they love watching and playing with our girls. Here you can see some of the younger ones playing with Maeve. Cecelia dance tepidly
Maeve thinks it will be easier to dance with her shoes off...
A very precious moment... Maeve takes Cecelia's hands and they dance. It was very brief, and only happened once. I'm so glad this picture turned out so good!
"Mr. Happy Feet" (a nickname given to me by the band's lead singer) dances with the flower girl.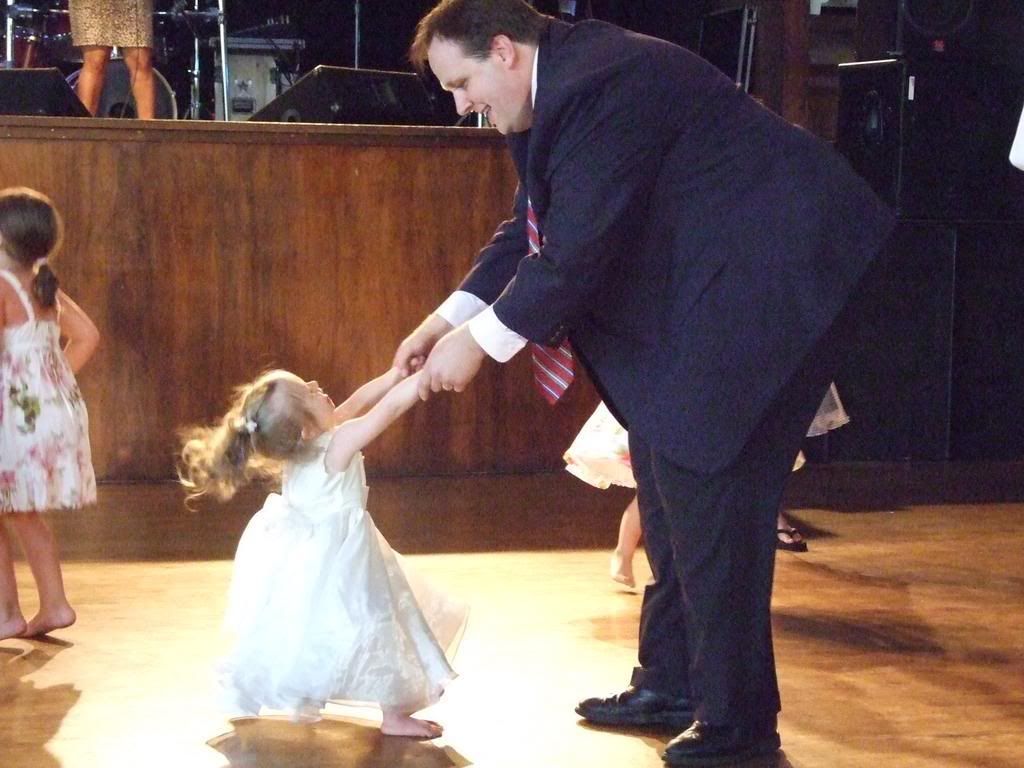 Subscribe to Posts [Atom]