Wednesday, May 30, 2007
Pics of cute girls...
Sorry for the long delay in pics...




Hey, she's one... and she can eat what she wants!




Maeve on slide.




Cecelia on the rocking horse.




Cecelia petting the turtle... Maeve ran away from it.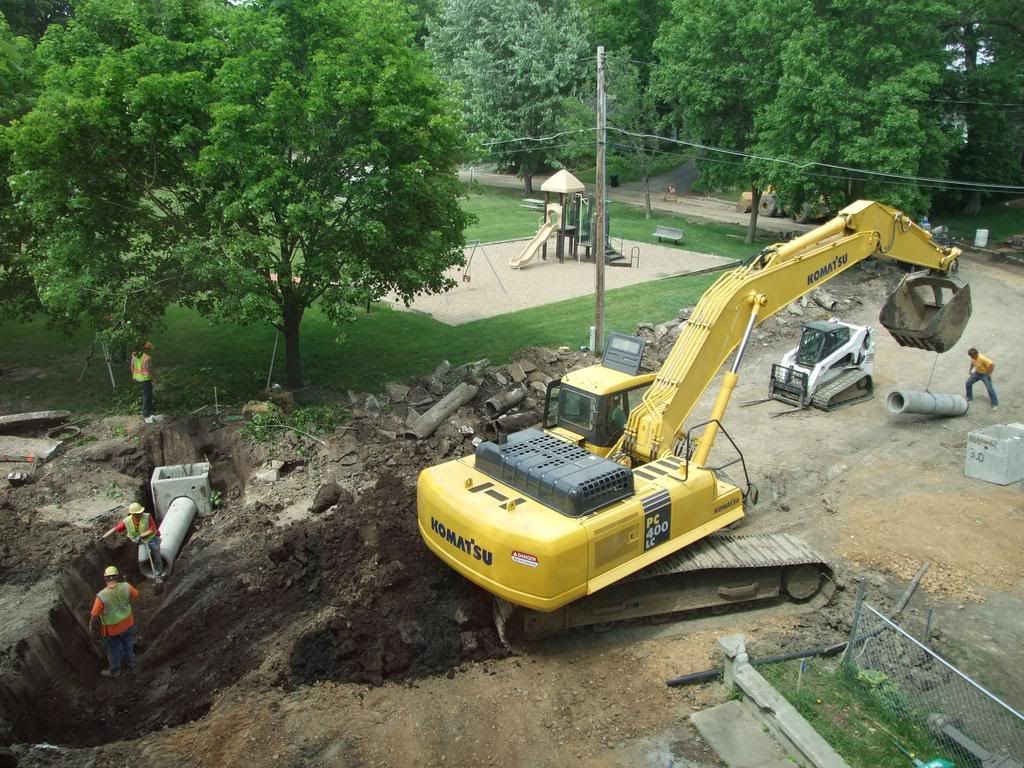 More construction... putting in a new sewer.




Maeve has gotten very good at taking her cloths off... I found her like this when she woke from her nap.




Went to a cool event a couple weeks ago at Fort Snelling Cementary. Part of it was "Echo Taps" where they lined up a bunch of trumpet players, and they took turns playing taps.




Here's our friend, Jim Defeo... actually a clarinet player, but he was ok as a trumpet player.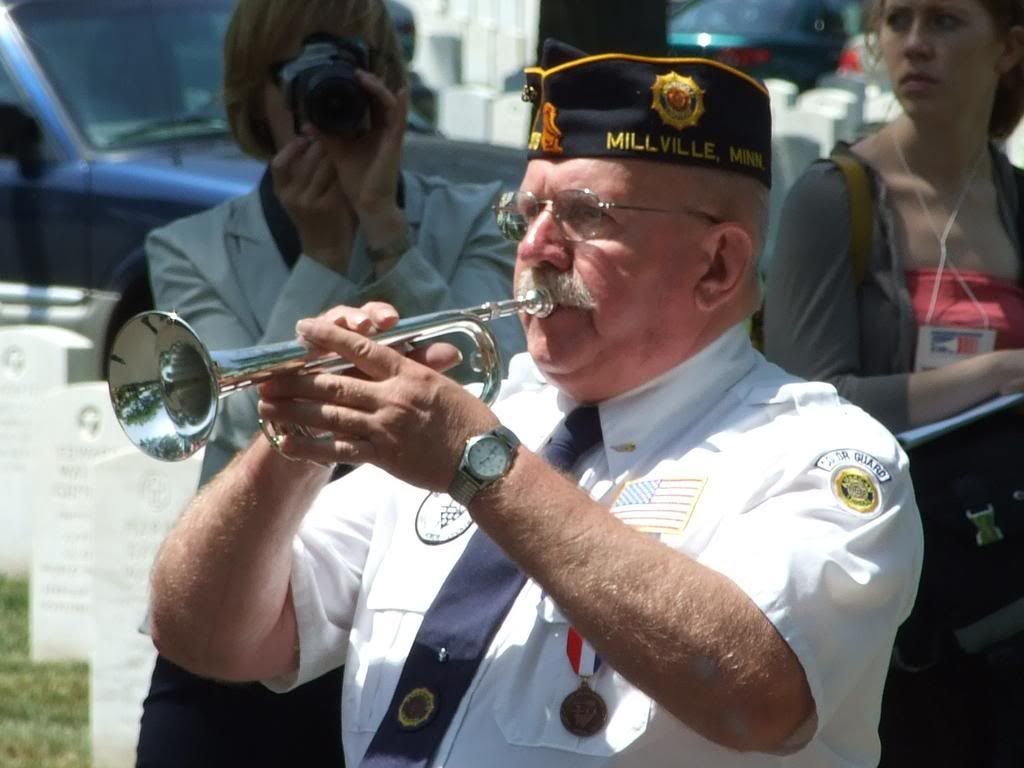 A couple of these guys actually had real honest to goodness bugles... as opposed to trumpets and coronets, which have valves.


Comments:
SO glad you finally got some pics on.
It is fun to keep up with the progress the girls are making! Thanks for updating.
Post a Comment
Subscribe to Post Comments [Atom]
<< Home
Subscribe to Posts [Atom]