Wednesday, May 30, 2007
Pics of cute girls...
Sorry for the long delay in pics...




Hey, she's one... and she can eat what she wants!




Maeve on slide.




Cecelia on the rocking horse.




Cecelia petting the turtle... Maeve ran away from it.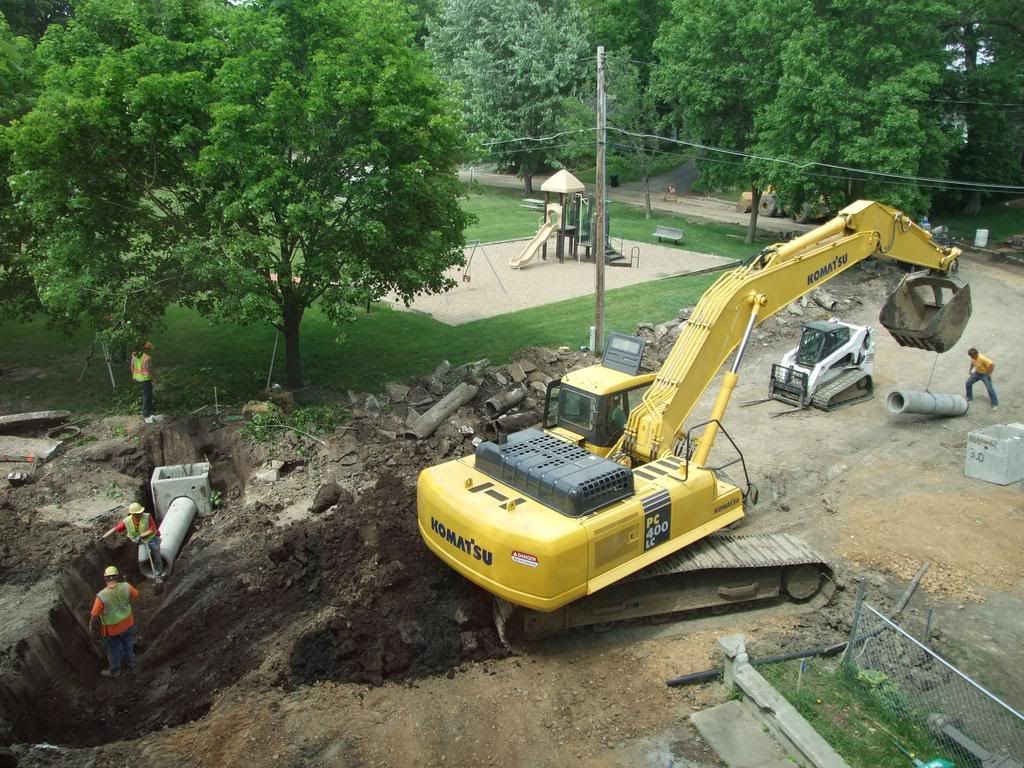 More construction... putting in a new sewer.




Maeve has gotten very good at taking her cloths off... I found her like this when she woke from her nap.




Went to a cool event a couple weeks ago at Fort Snelling Cementary. Part of it was "Echo Taps" where they lined up a bunch of trumpet players, and they took turns playing taps.




Here's our friend, Jim Defeo... actually a clarinet player, but he was ok as a trumpet player.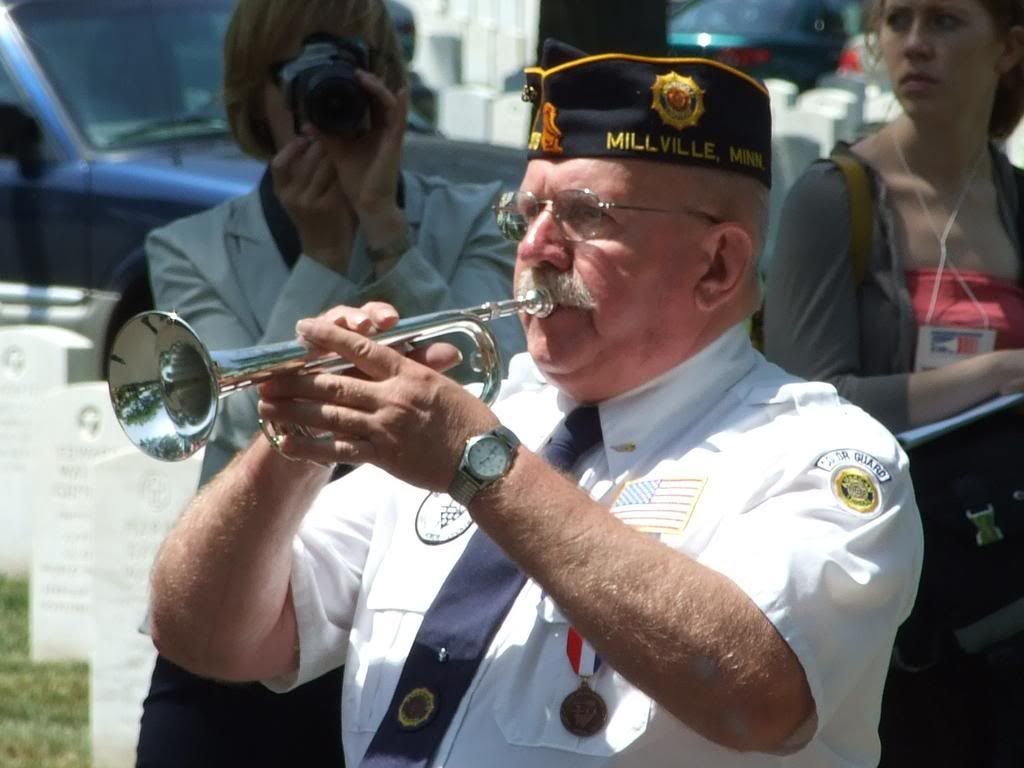 A couple of these guys actually had real honest to goodness bugles... as opposed to trumpets and coronets, which have valves.


Visiting Granpa Denenny
Visiting Grandma Denenny
We went to Grandma Denenny's grave a couple weeks ago.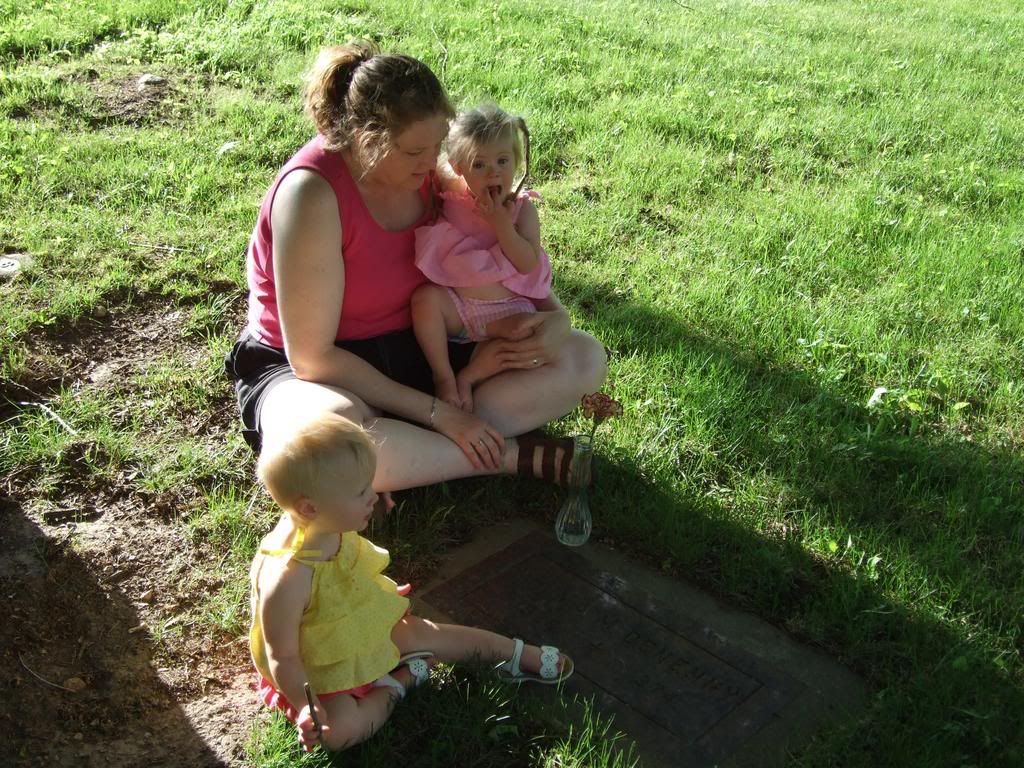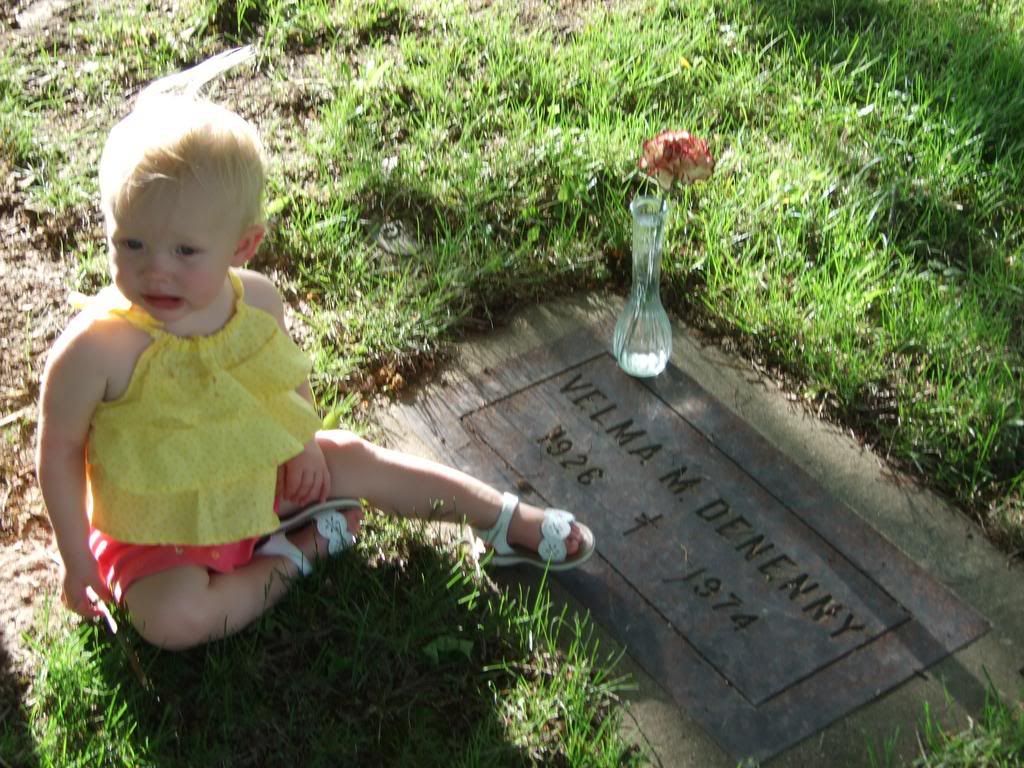 Tuesday, May 29, 2007
Destruction of Avon Drive's Water Main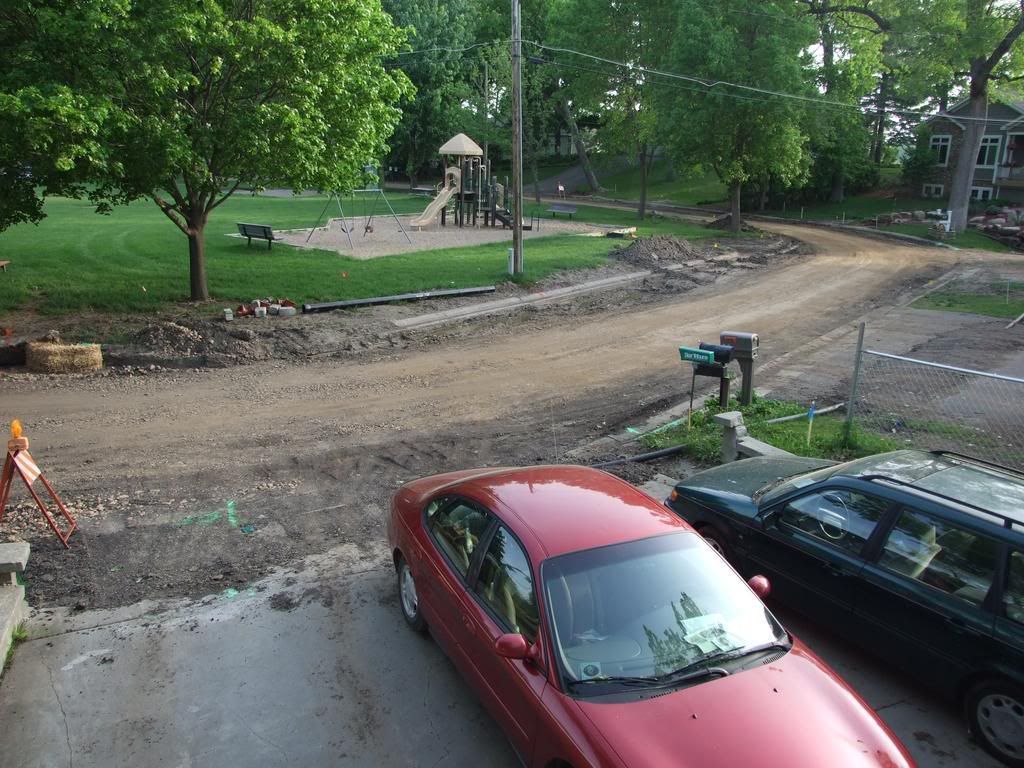 Ah... just another quiet day in the neighborhood... what's that down the street?
Hey! It's the big machines... they're coming back!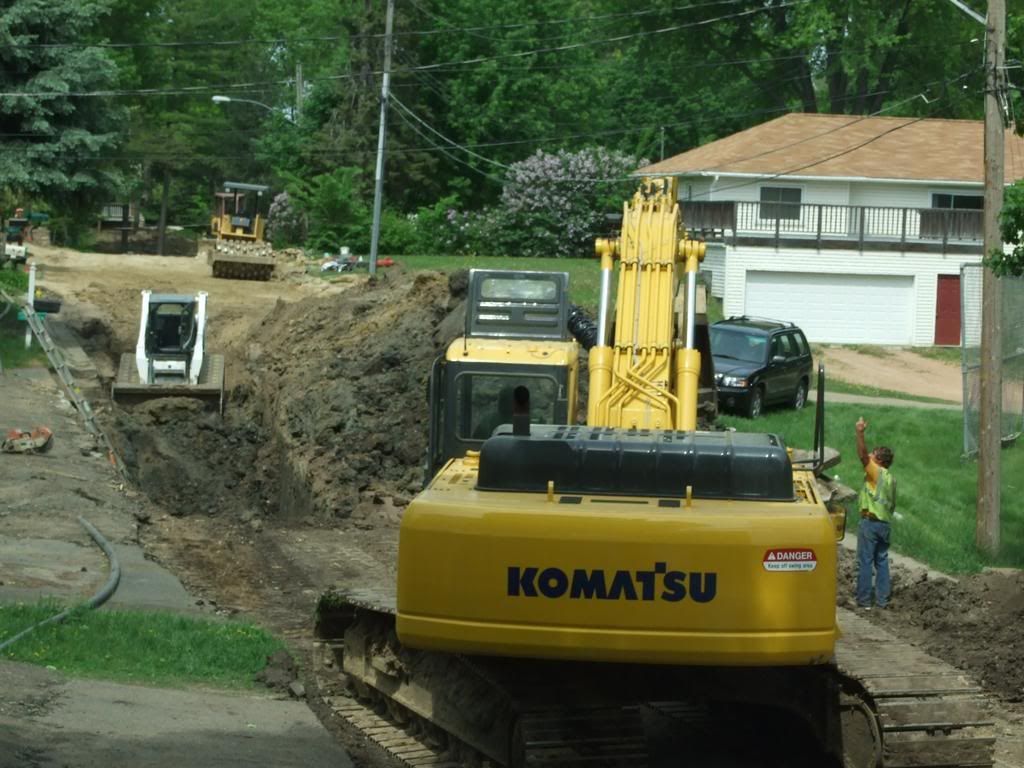 They are in the middle of replacing our watermain... this means they have to dig down 8 feet!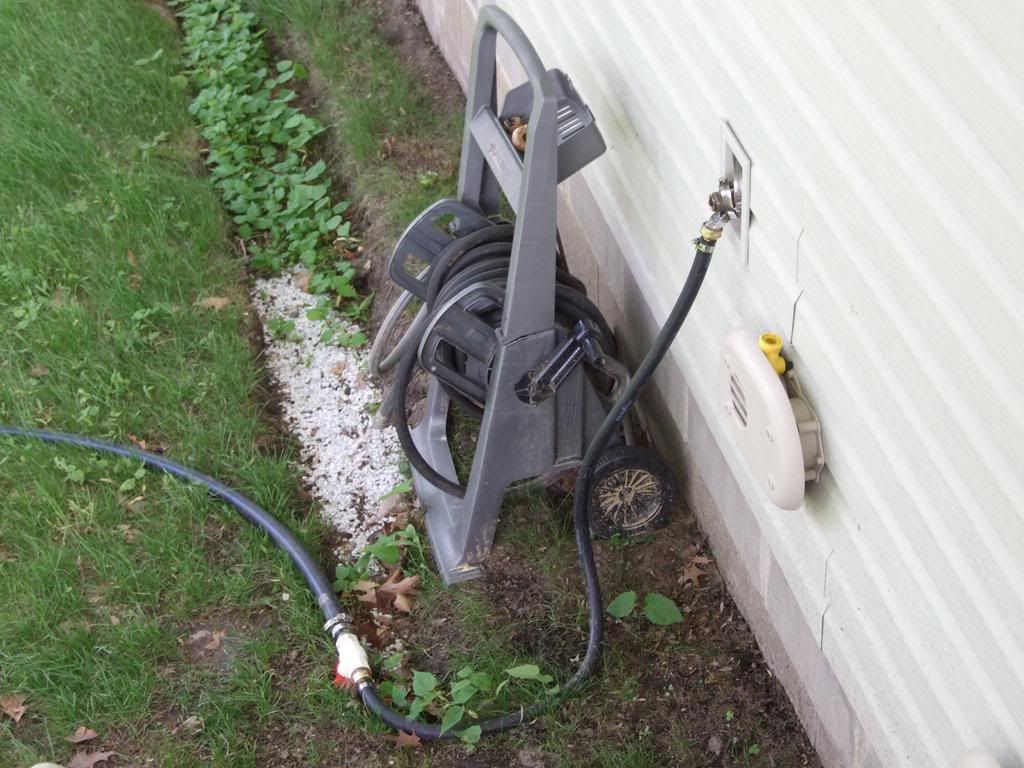 You may be wondering at this point... how are we getting water while they are replacing our main. Well they are supplying us with water from a hydrant down the street. It's hooked up to our outside faucet as you can see above. Pretty slick!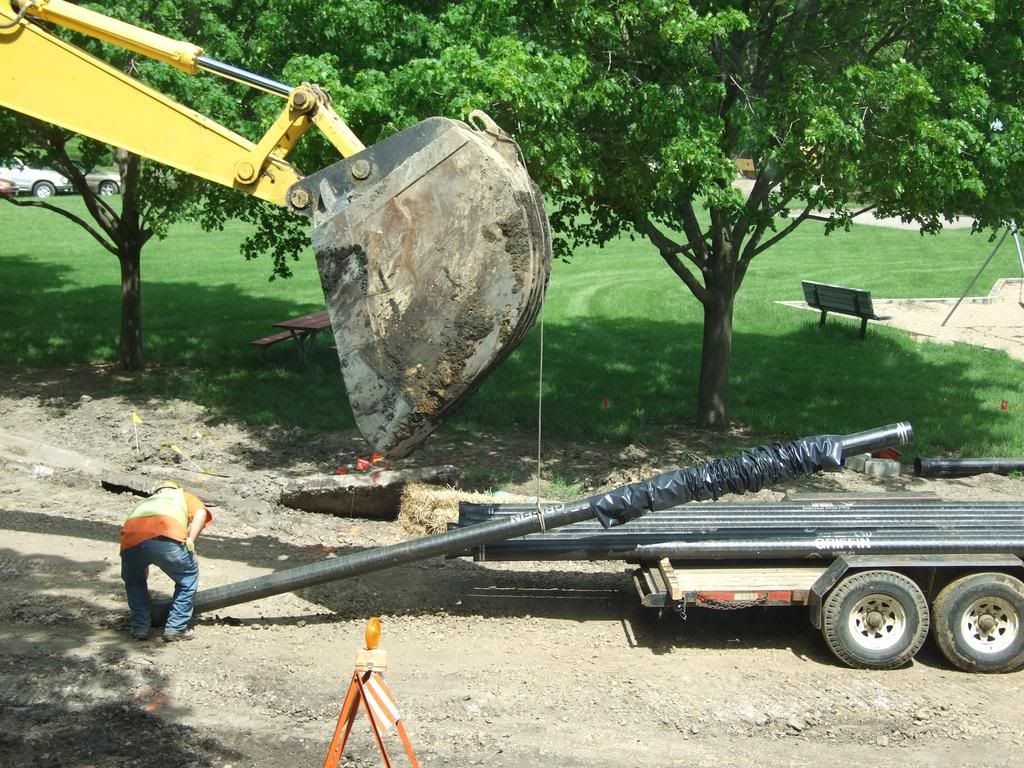 Here's the new water pipe... it looks 2 inches bigger then the old one they are tearing up. It sure is shiny too!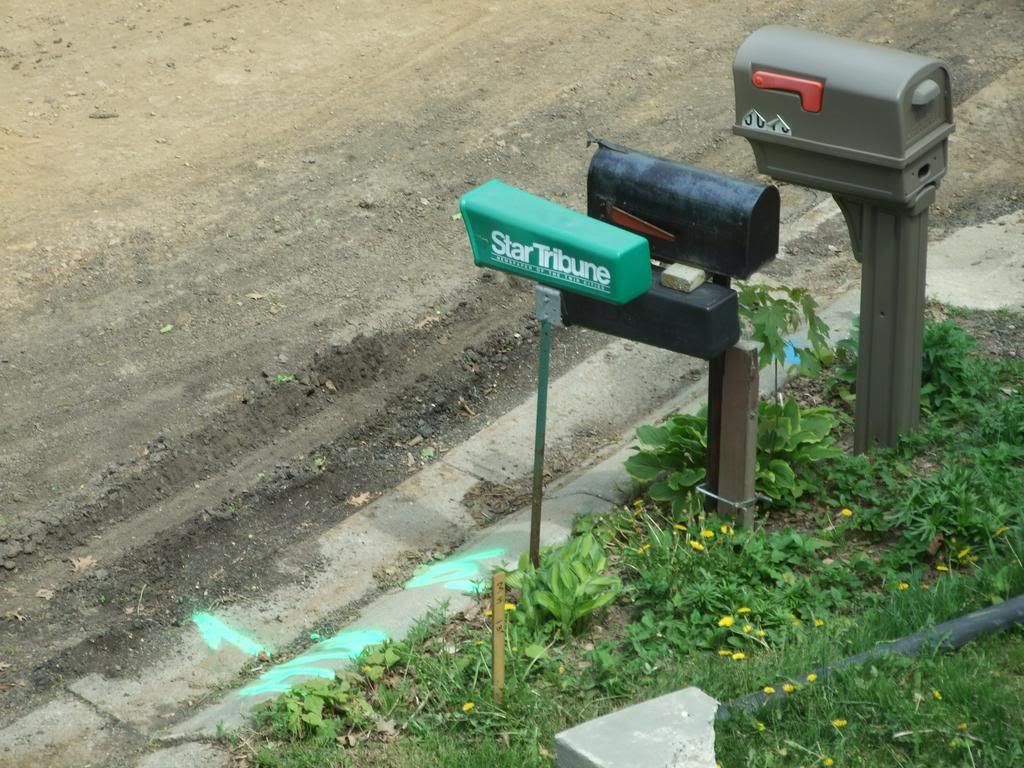 They're getting pretty close to the curb... I have the feeling we are about to lose our mailboxes...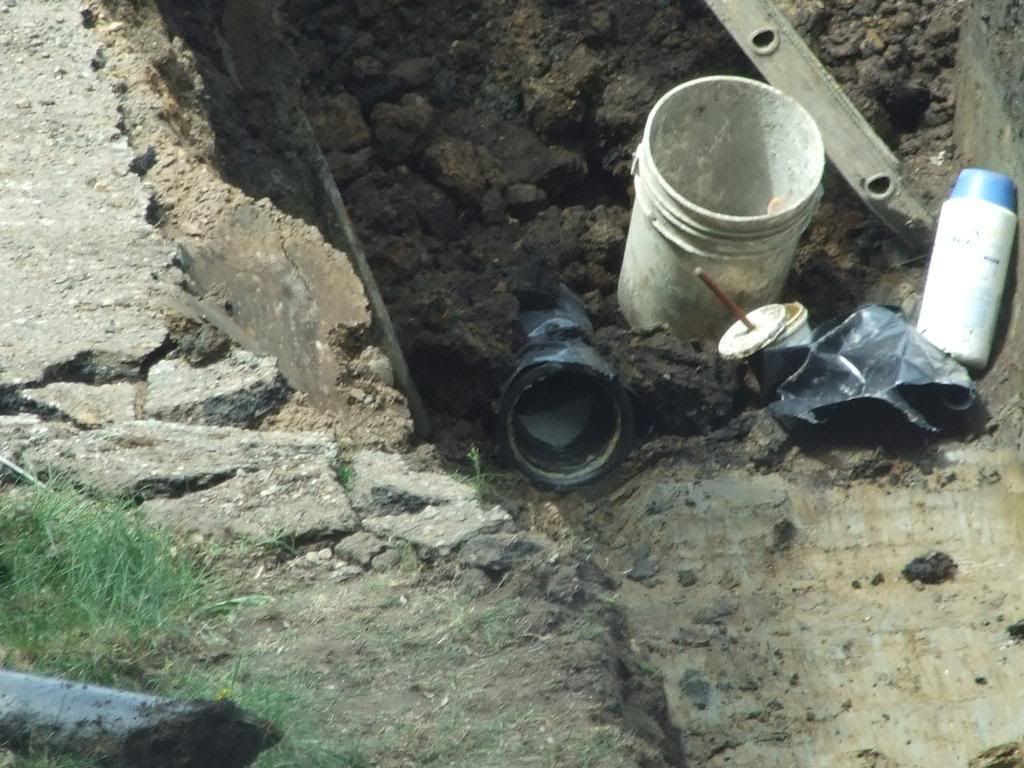 Here's a good shot of the end of the pipe they already laid, and covered up for the most part. That are about the bring in the next section to connect to this.
They seemed to be really concerned about where they are digging around the corner here... I wonder why?
Oh... it's just some wire...
WIRE! Jeepers I hope those guys are careful!
Heck... these guys need to worry about wire underground... and overhead too!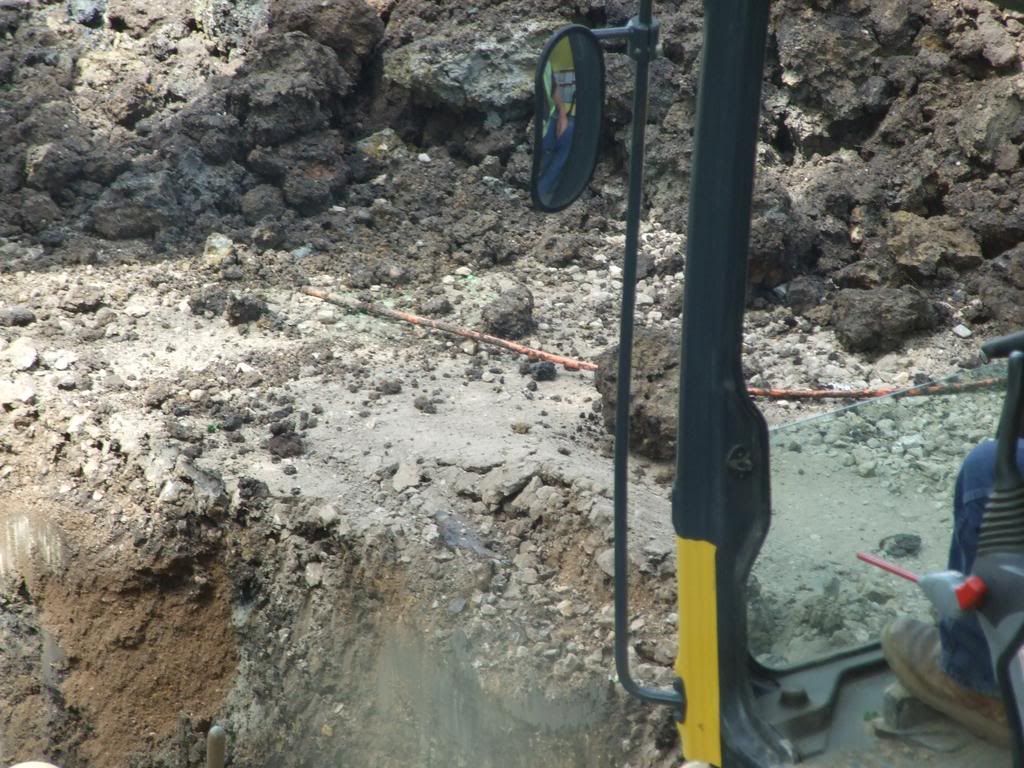 Hmmm... so much for that wire... they broke it. I guess it wasn't my power.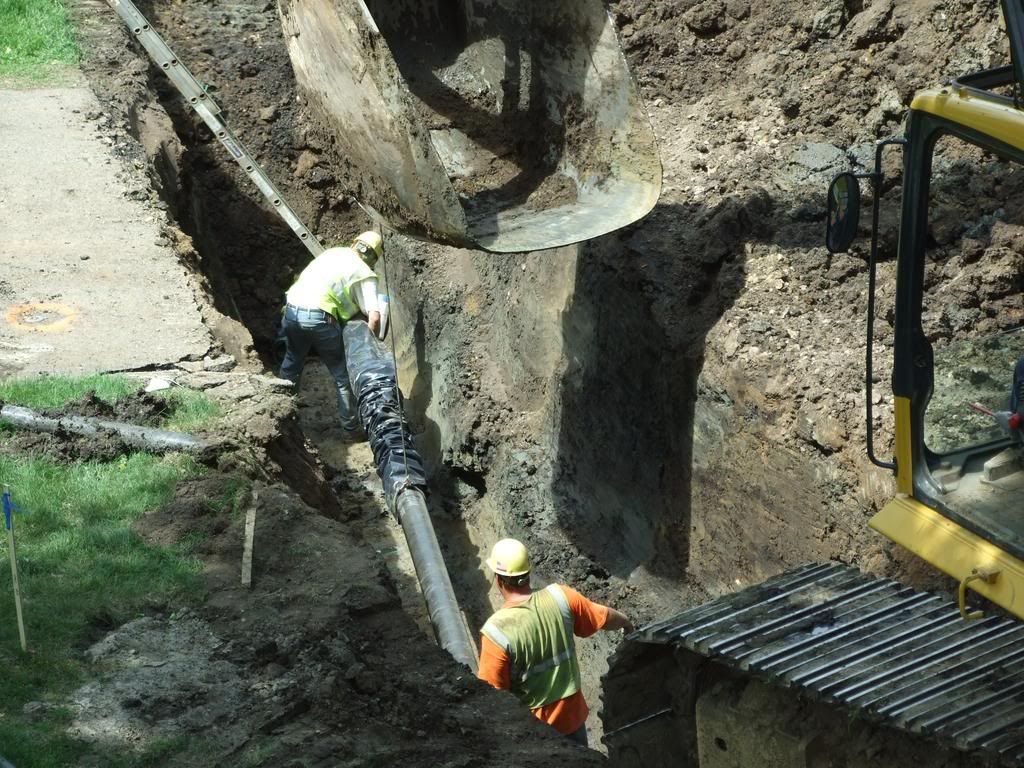 Here comes the next section of pipe...
Here's the guy connecting it....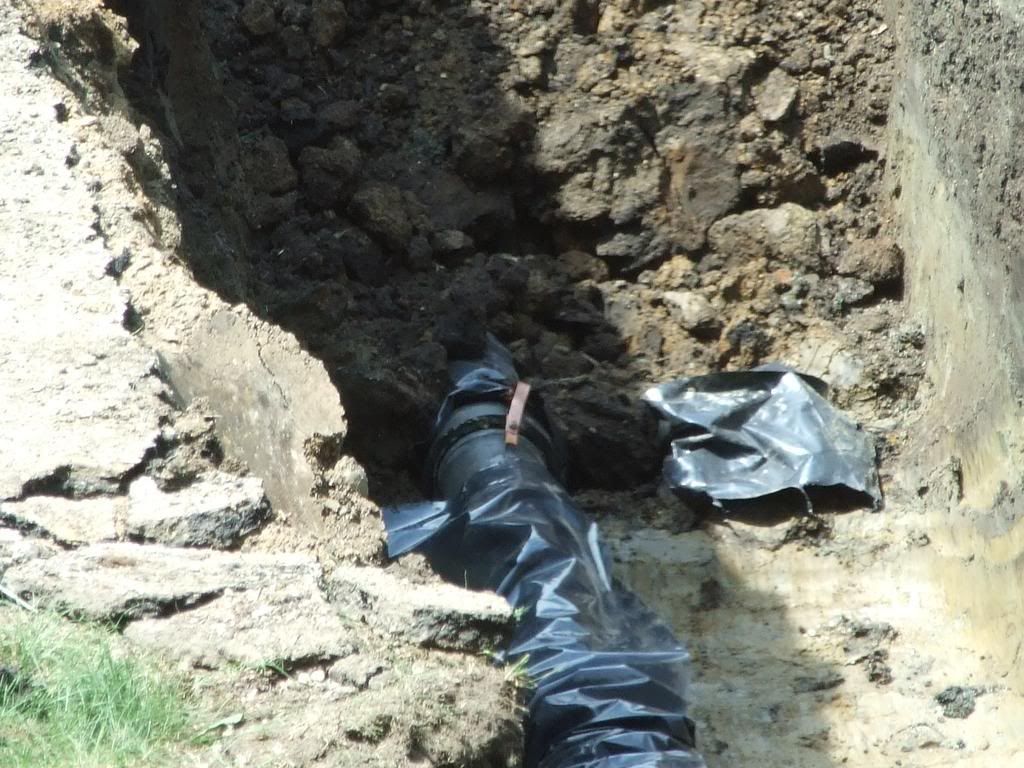 ... and here you can see it's connected.
Maybe you're not finding this as much fun as I did... oh well, sorry.
Hmm... they're still digging real slow and carefully...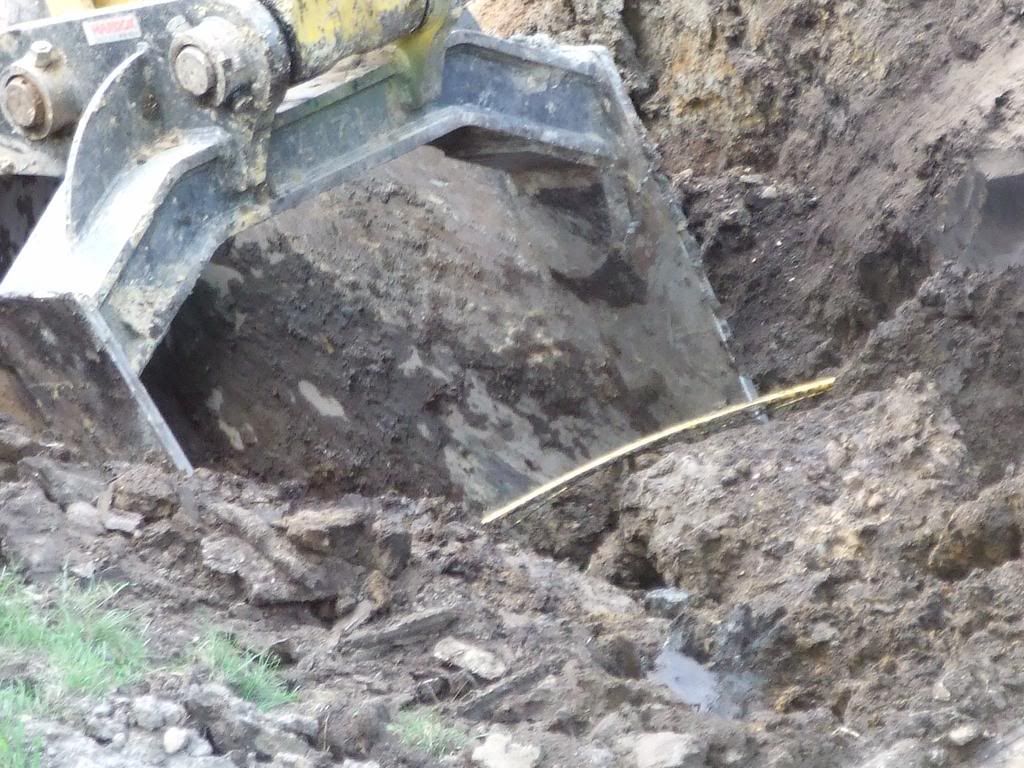 OHMIGOSH! Thats a gas line! They're digging around gas lines!
Ok... one guy is standing there, holding a gas line, you can see another gas line, and then the guy is digging with his shovel... looking for a powerline I guess.
Well... they cut through this one... it's are telephone line.
Cecelia and I watch in earnest to see if anyone blows up, or gets electrocuted. Doesn't happen on our watch. We are glad everyone is ok and not hurt.
Here's the guy who patched up our telephone line. It's the best service we ever got from Frontier.
You can see the cleanup guy, filling in the 8 foot trench.
The girls were not as excited about watching the big machines as I was, so we had to move, and I couldn't take more pictures. We went out as the crew was finishing up, and we fed them ice cream.
Tuesday, May 15, 2007
Cute girl pictures
I'll add some comments, and more pictures tommorrow.
Cecelia has learned she can wrestle Maeve to the ground. It's the classic match of strength (Cecelia) v. Speed (Maeve). Remember this lesson when your betting on wrestling matches.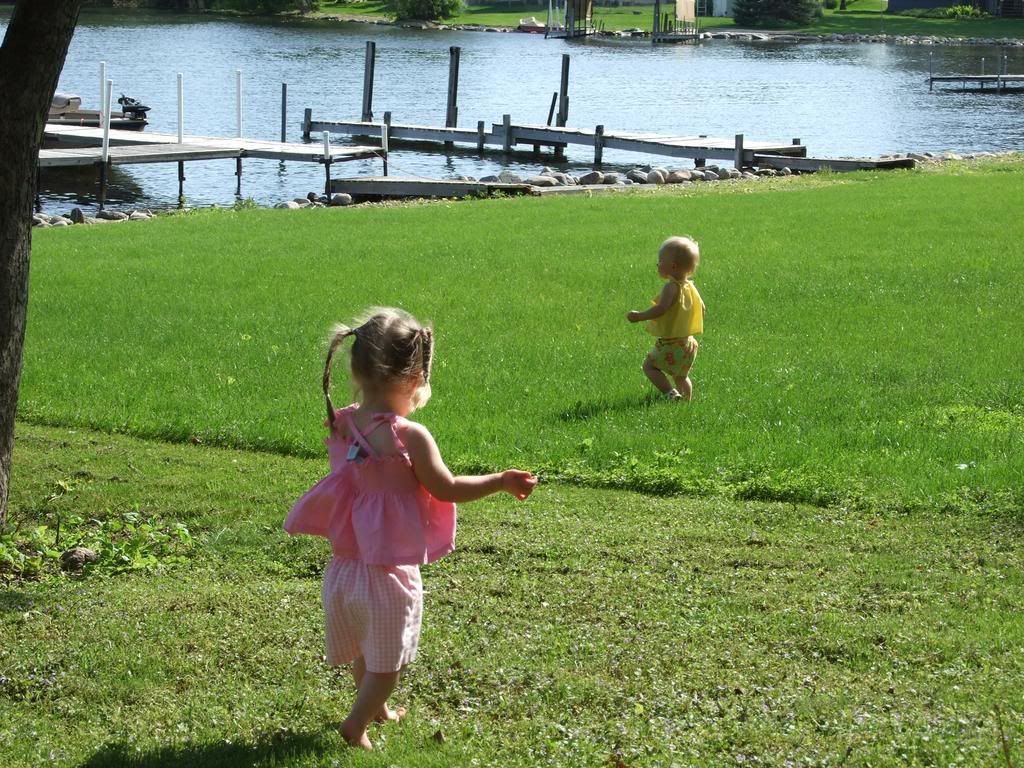 Ach! The girls head towards the water... Daddy's worst fears realized.





Cecelia enjoying the outside.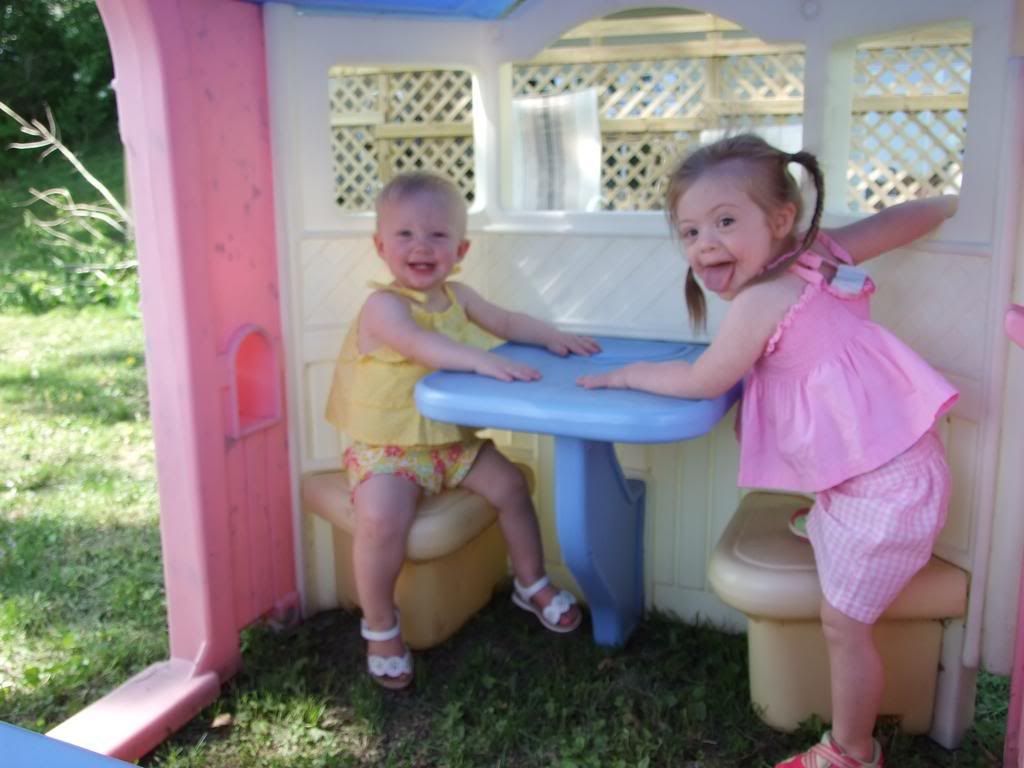 The girls enjoying the playhouse we recently acquired for our yard.




Gotta love that smile.

Tuesday, May 01, 2007
On firm foundation grounded...
Sigh... I guess Concordia College's graduation was Sunday night.
Here's what happened the next morning...
Student's caught skinny dippin'
Do you think they were in Prexy's Pond? Ewww....
Subscribe to Posts [Atom]