Tuesday, April 10, 2007
Since we were in Boston...
Here's a couple pictures from the Grandparents... with the girls in their Easter dresses. Very cute.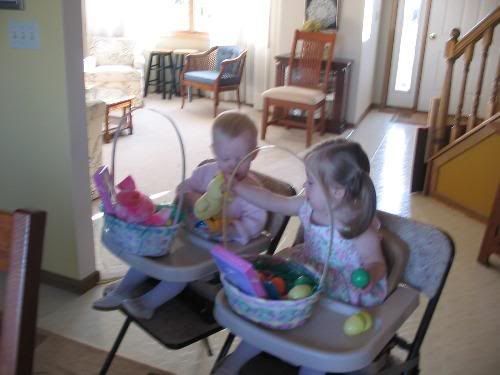 Comments:
For a little one year old and two year old the best part of Easter baskets is the green grass. We could have had that all over our house. The girls were so cute in thier dresses and received alot a compliments at church on Easter.
What blessings to have four beautiful granddaughters.
Grandma Jo
Hey Janet,
It looks like the dresses fit pretty good. Glad to see that despite the cold weather they could wear them!
Post a Comment
Subscribe to Post Comments [Atom]
<< Home
Subscribe to Posts [Atom]