Monday, April 02, 2007
Palm Sunday
Janet and I are going to Boston next weekend, so we'll miss Easter. So we went to Rogers Palm Sunday to send the day with the family. Got to hear Ella's lovely tones with the Sunday school kids.




For some reason, the church had this sax player playing with the songs (hymns). Probably the guys only chance to bring his stupid soprano sax out to play it.



Instead of decorating the eggs, Maeve, puts the dye in her mouth...



Oh! I guess she's painting it this way.



See my mouth Grandma?



Dad doesn't know what to do.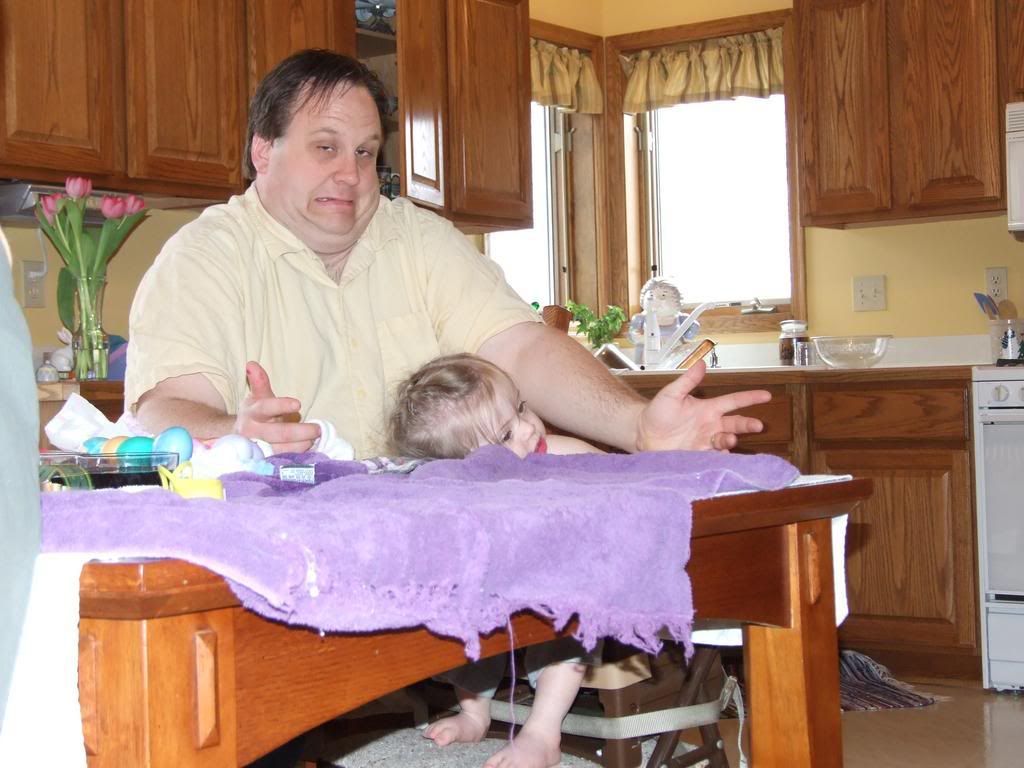 Girls playing downstairs.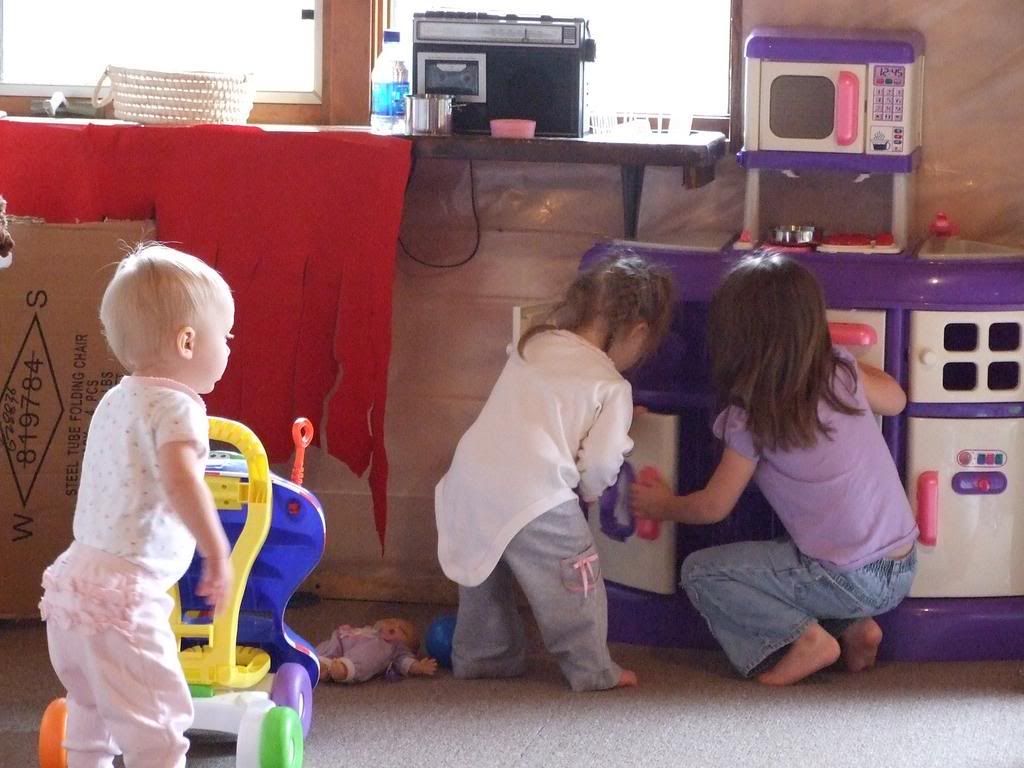 Comments:
We had a very nice time, even though Maeve still doesn't really get the concept of dying Easter eggs.
It was fun to see Ella sing in church! Avae and our girls kept the nursery folks on their toes! All my saxophone-playing friends will have to excuse my husband for his bias against the guy playing the soprano sax.... if it's not a trombone, it's just not worth listening to in his opinion. Personally I was a bit jealous of that guy and his very cool horn. Although I admit, I wondered how in the world he could justify owning an instrument like that, when he most likely only ever plays at church once in a while. Still, very neat, and pretty to hear!
I like the egg dying technique! Maybe Maeve has a great new idea! Perhaps we can put flavor in the dye to make it more appealing! Although, the purple might be a tough sell!
Post a Comment
Subscribe to Post Comments [Atom]
<< Home
Subscribe to Posts [Atom]