Friday, March 02, 2007
Snowmegeddon!!!
It's a wonder how we actually survive these things.



Just a reminder, this is what our deck looked like last week.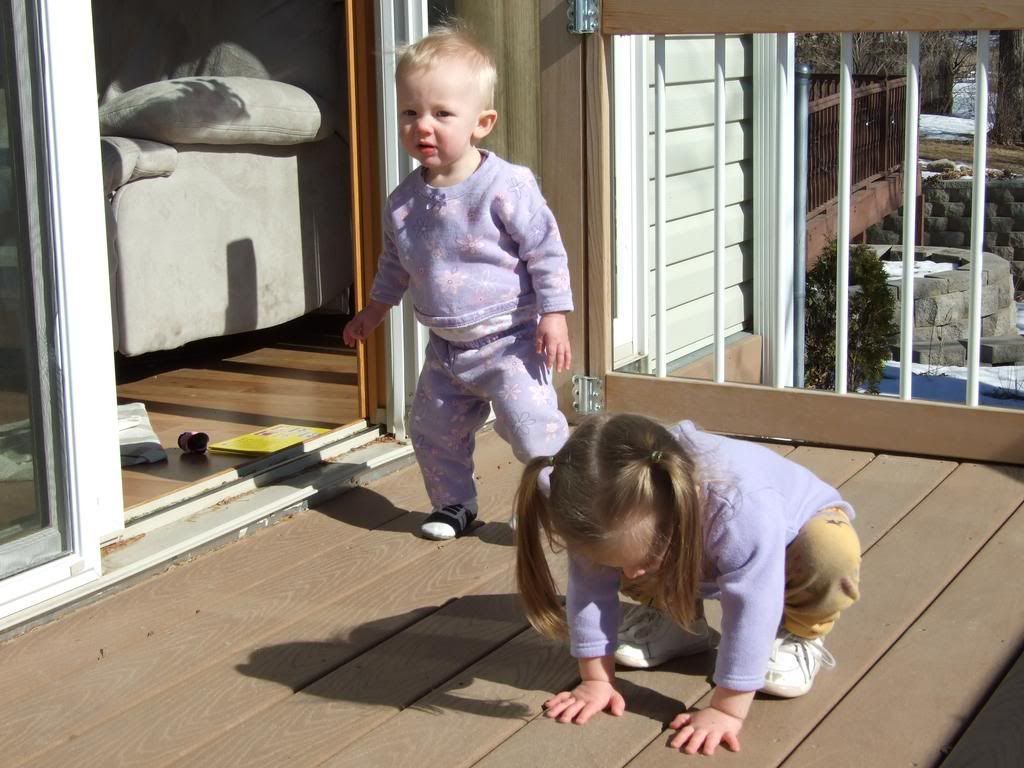 Here's the same spot this morning.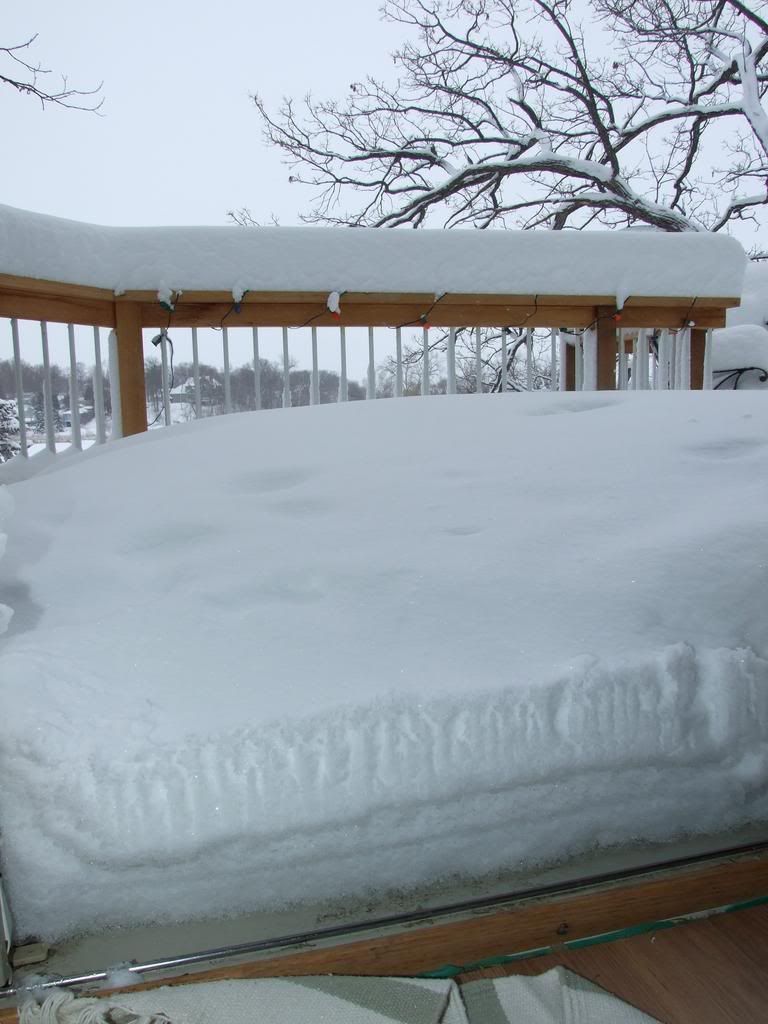 I didn't clean off these cars. The snow will probably melt in a day or two anyway!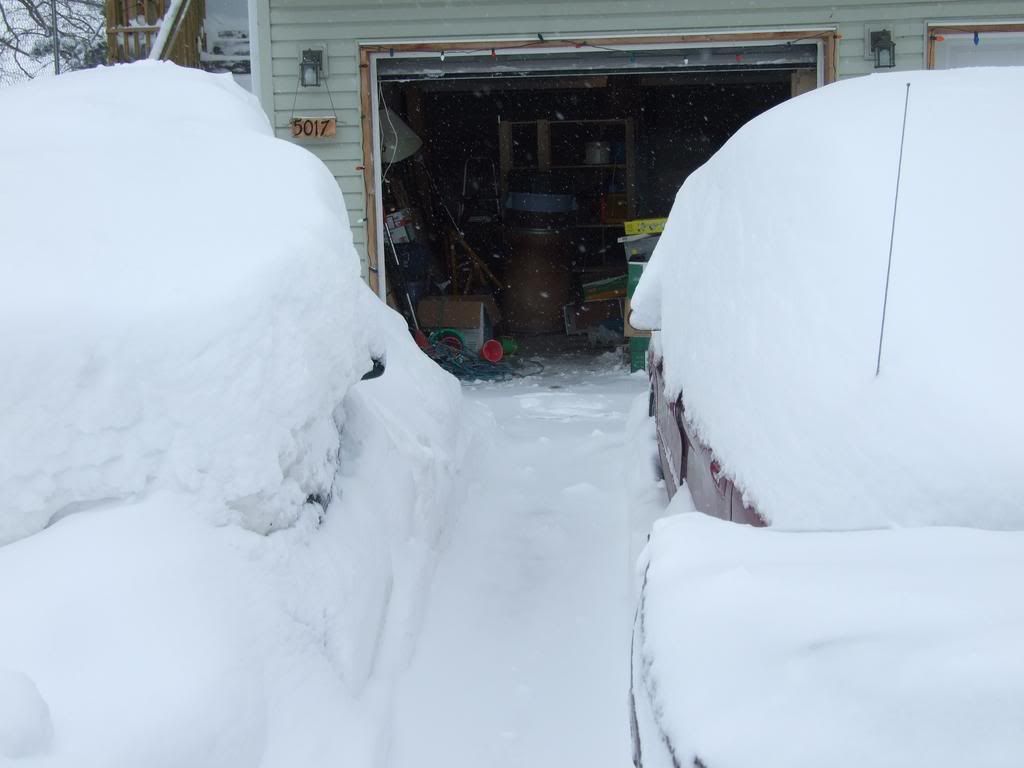 This shows the precision of my neighbor, Gary, with his pickup/snowplow. Cut out the snow right in front of the mailboxes!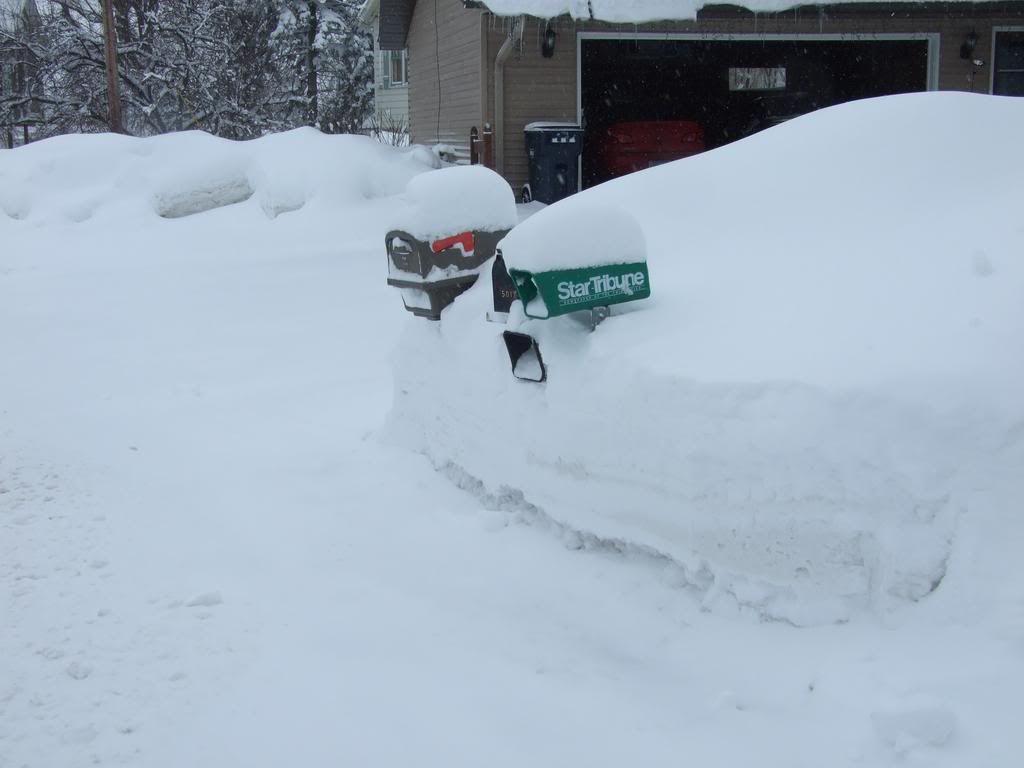 This is a head of a snowman from the previous snowmageddon.



See the nice swath I cut for my wife to drive through to get to work this morning? I did most of it, though my neighbor came with his plow to push away the city plows work for me. She nearly caught her regular bus, but missed it my a minute. I'm confident the Garbage collectors will still be making their rounds this morning.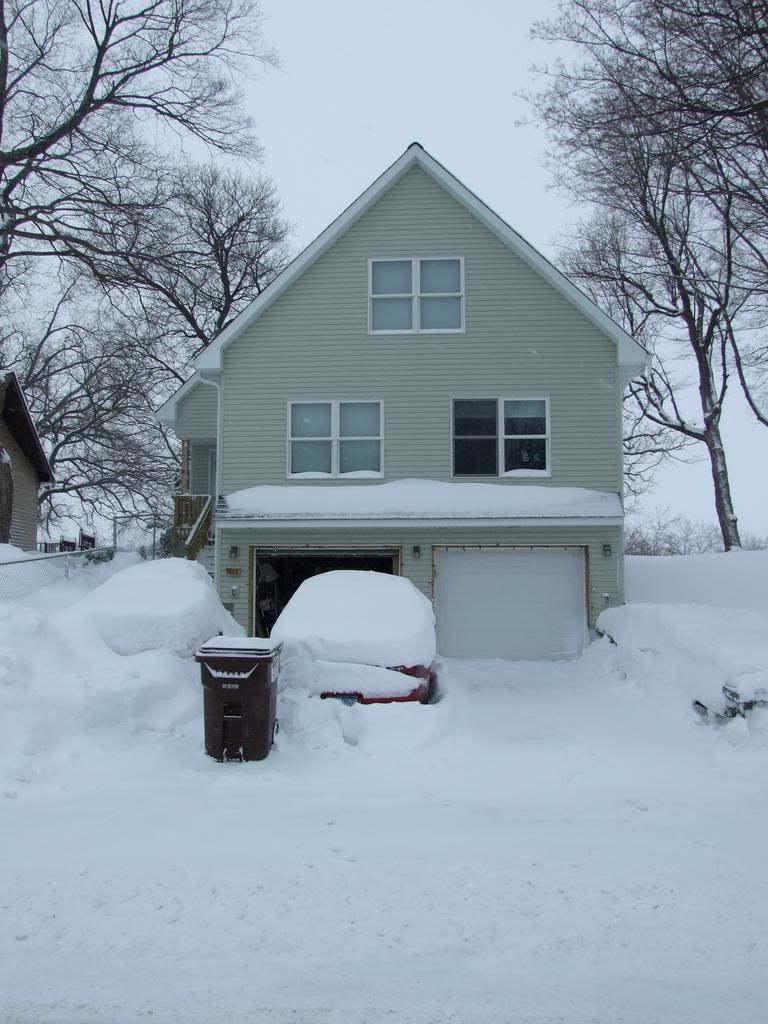 I figured I should give Lloyd a break, and a chance to warm up in the mud room... try to get some of that ice to melt off.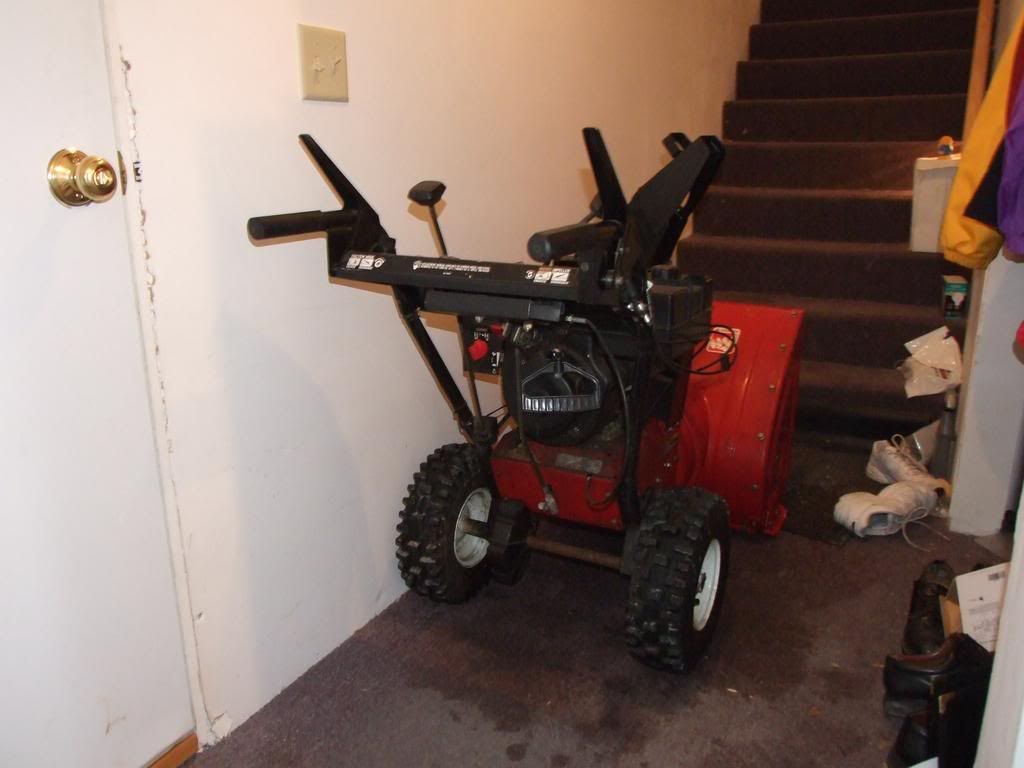 This is from last year... I just like the photo alot! The Snowthrower Gang; Sugerkisser, Lloyd, Gimilfer, and Pips! Sugarkisser is on sabbatical this year in Rogers. My parents are giving him a break.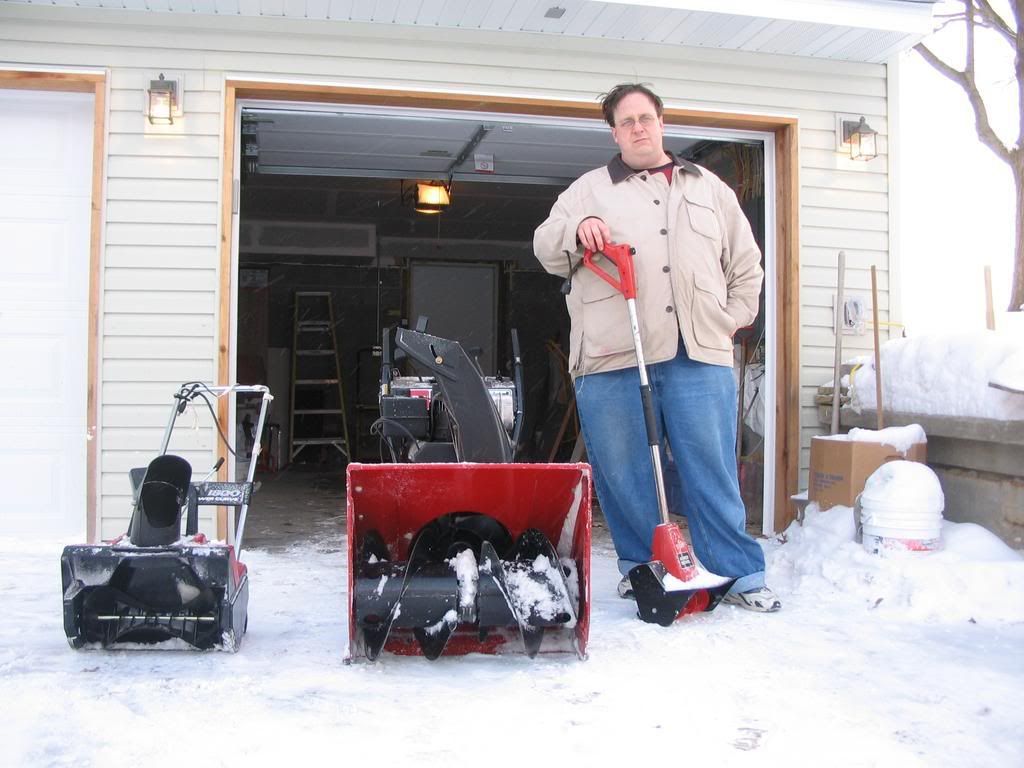 Comments:
You're missing Maeve and Celia in the first photo. Oh wait, maybe they're on the deck, but just buried under all the snow!!
Every picture I post doesn't have to include little girls, does it?
If I wanted to be a meteorologist, I would also be saying something like...
"Look out! It's still looks like at least
TWO
more inches of snow are going to fall! You better stay where you are, and say a few prayers for those that will be stuck out in this terrible aftershock of a snowstorm."
Then I would go home with all the money I made, buy some of those cheap stocks that are out there today, and think about future weather disasters to conjure up.
Post a Comment
Subscribe to Post Comments [Atom]
<< Home
Subscribe to Posts [Atom]