Thursday, March 01, 2007
Since no one wanted to hear about coupons...
Some pictures of the girls...
At Red Lobster, the girls tried the lemon...
As you can tell by the expression on their faces... they loved it!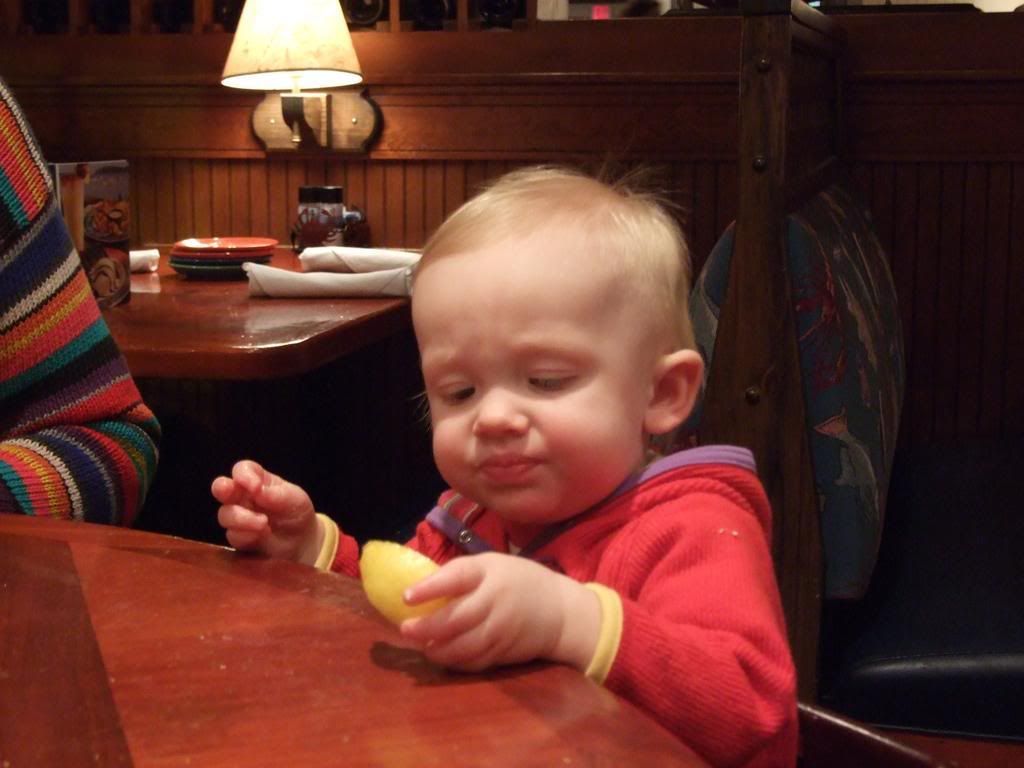 Maeve shows some love to the lemon.
Cecelia can't get the blueberries in fast enough.

The Suribachi Brass Quintet... we played for an open house of a physical therapy business...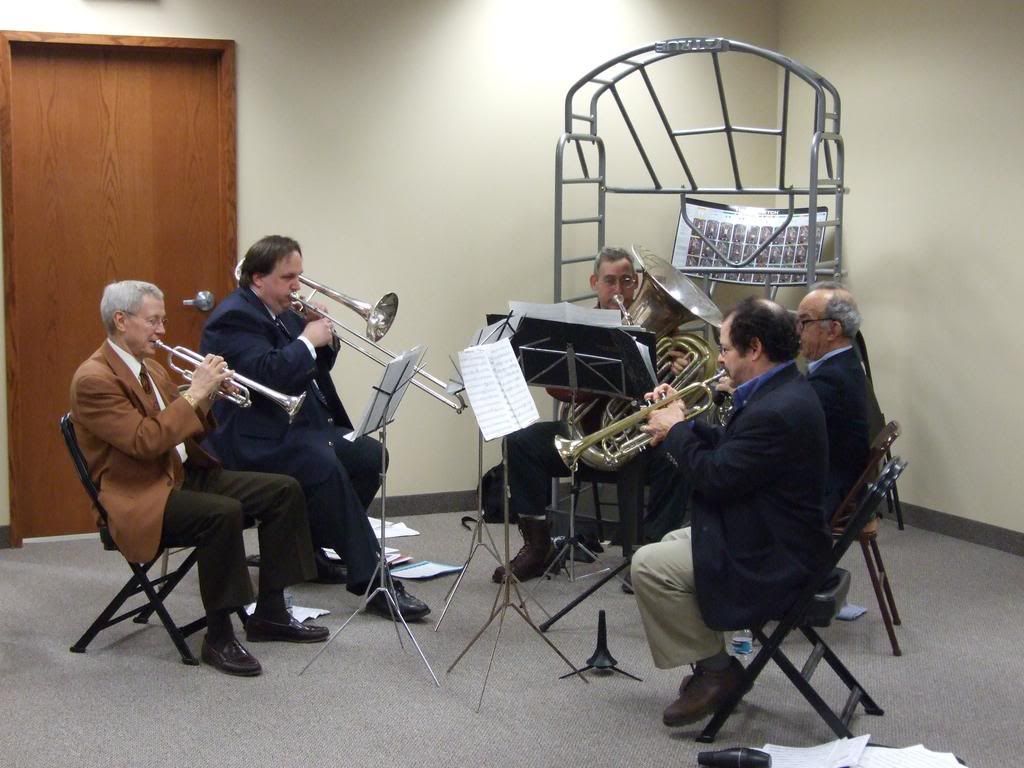 The physical therapist used to work for the Timberwolves. Since we've been using initials lately... the tall guy is KG.



Cecelia wants to work on her abs.

Comments:
Just alittle history on Maeve's red shirt with the flag on it. It was handed down to Ella from Abbi. Shawna sewed the flag patch on after 911, to have something patriotic for her to wear. (I don't recall what she said is underneath the flag?) Anyway, I know that Avae wore this shirt when we came to see Celia at the hospital after she was born!
Am I right Shawna about the flag? Or am I making this up?
Post a Comment
Subscribe to Post Comments [Atom]
<< Home
Subscribe to Posts [Atom]