Thursday, February 15, 2007
Went to see Maeve today
Maeve had Grandma, Pastor Loren, Cecelia and I all at the same time today. She was pretty quiet when we first got there, and very mellow.
After Pastor Loren left, we went to play in a playroom they have down the hall. Maeve went straight to a doll stroller, and left the room, with Mom behind her trying to keep her tubes untangled. She pushed that stroller up and down the hallway.
She then hit a wall (mentally I mean) and showed how tired she was. She slept in my arms for a bit, while Mom, Cecelia and Grandma went to the Cafeteria to have lunch.
She probably won't see the doctor til later this afternoon. She was eating some Jello... and that it about it so far.
I missed you daddy! (I think that's what she said)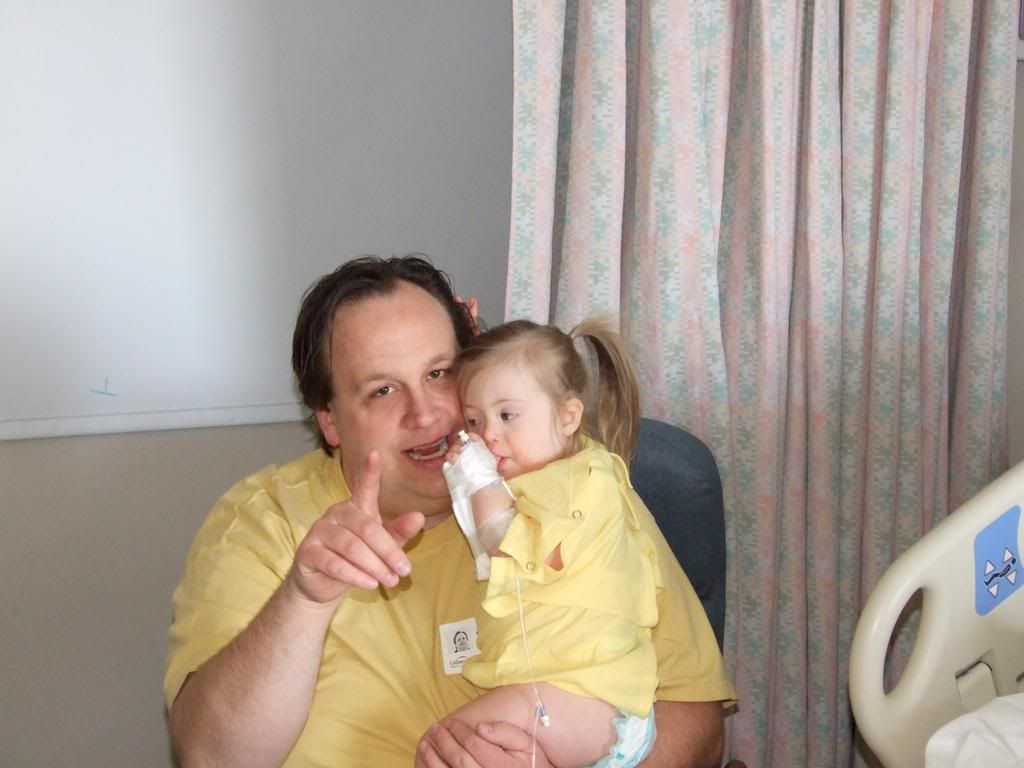 Janet follows Maeve



It was good to see her walk about.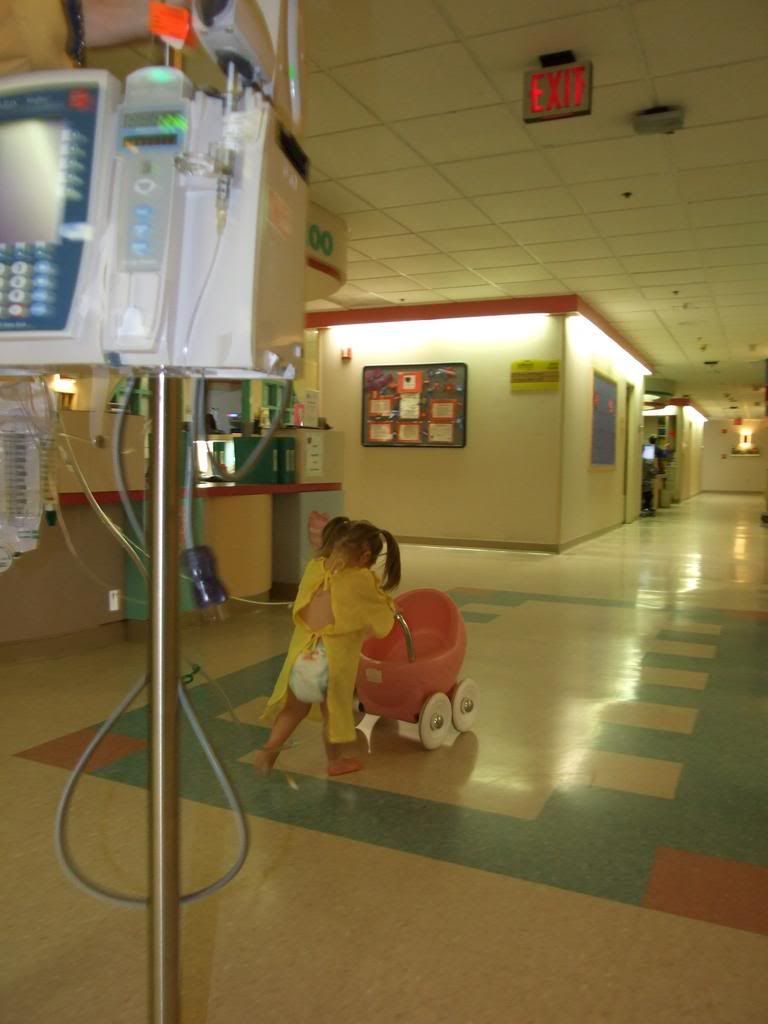 Maeve walks by a smiling nurse for the 3rd time.



I missed you mommy! (I know that's what she said!)



Maeve isn't too sure about the Jello, but Cecelia wouldn't mind some!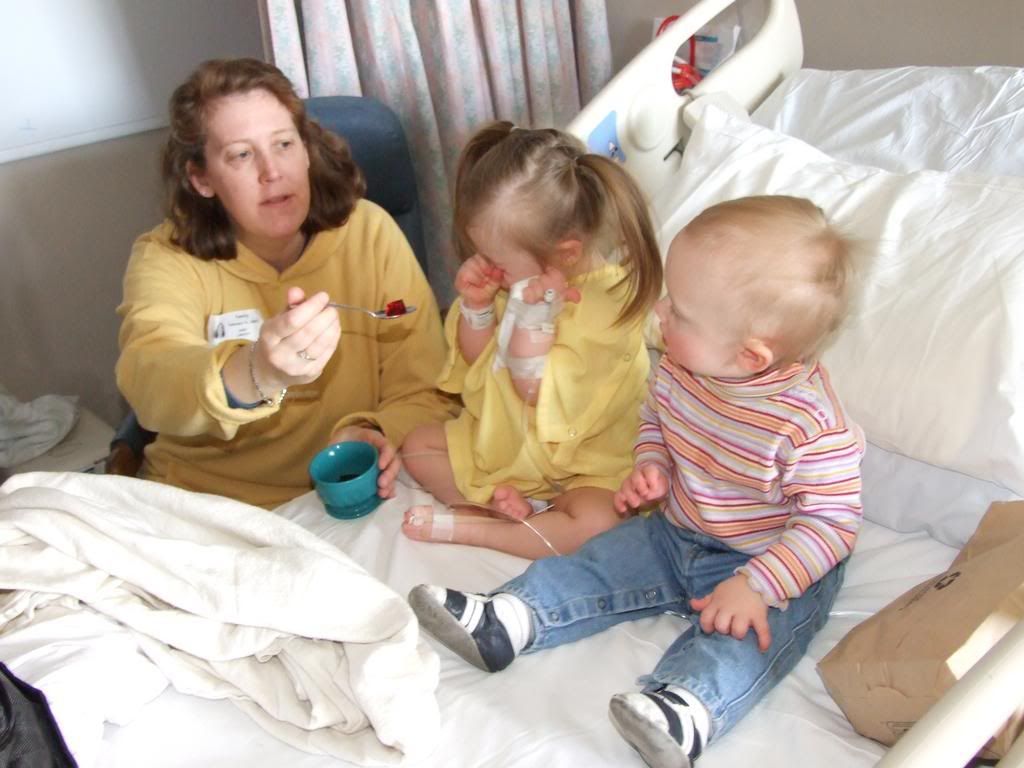 Subscribe to Posts [Atom]