Friday, February 16, 2007
Maeve comes home!
We picked up Maeve and Mom, then a Lasanga, and headed home. Maeve was in good spirits and Cecelia was hungry (it was over an hour after the usual suppertime). It was nice to have us all home. I'm afraid I didn't take any pictures when we got home, but will endevour to do so tommorrow.






I guess mom wanted to show off after my earlier video of me doing Maeve's hair. She "claims" Maeve didn't scream while she was doing it. Show off.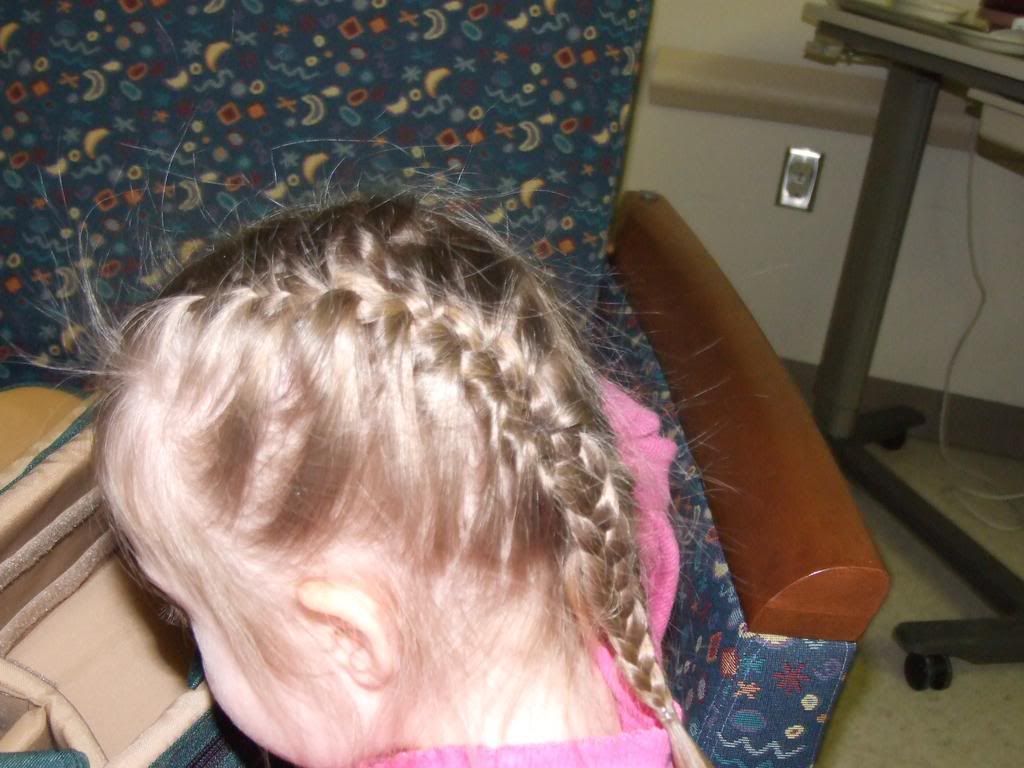 Comments:
Maeve, your Mom does a great job with your hair. Maybe Dad can watch & learn.
Grandpa is coming to see you toda. So glad you are home.
Love you
Grandma Jo
Maeve didn't scream because of two things: 1) I used a brush instead of a comb, and 2) she was distracted while I was working with her hair.... one good reason for video-watching by small children!
Post a Comment
Subscribe to Post Comments [Atom]
<< Home
Subscribe to Posts [Atom]