Tuesday, February 20, 2007
Home
Maeve reads a get well card... Thank you Target TTS friends!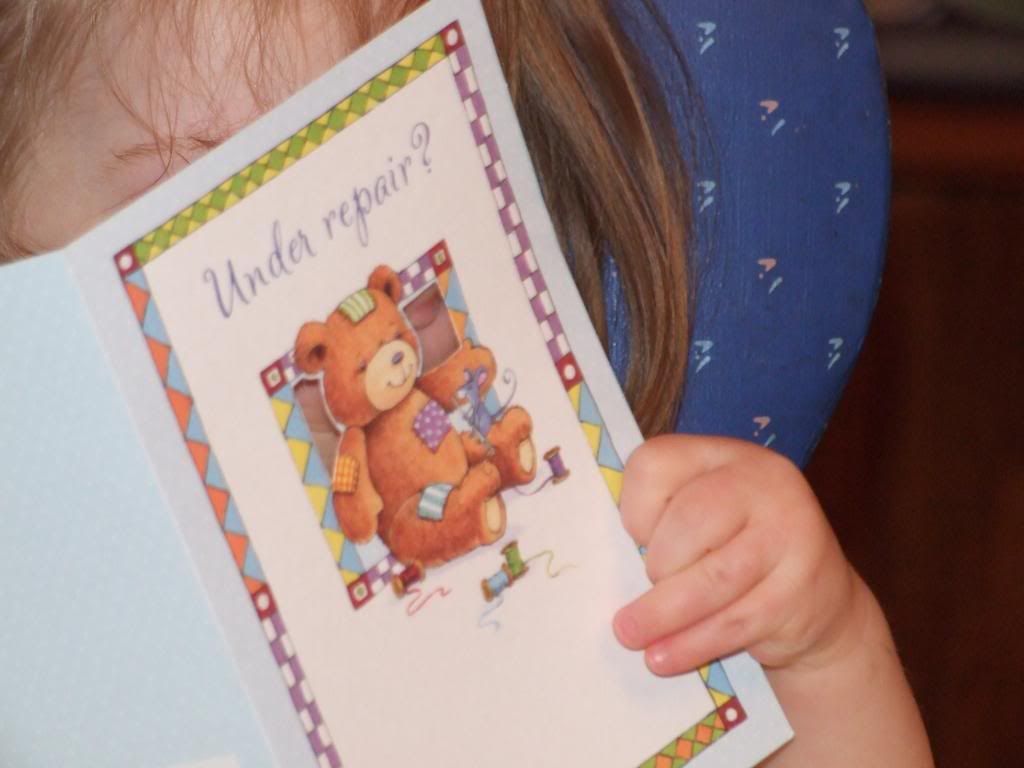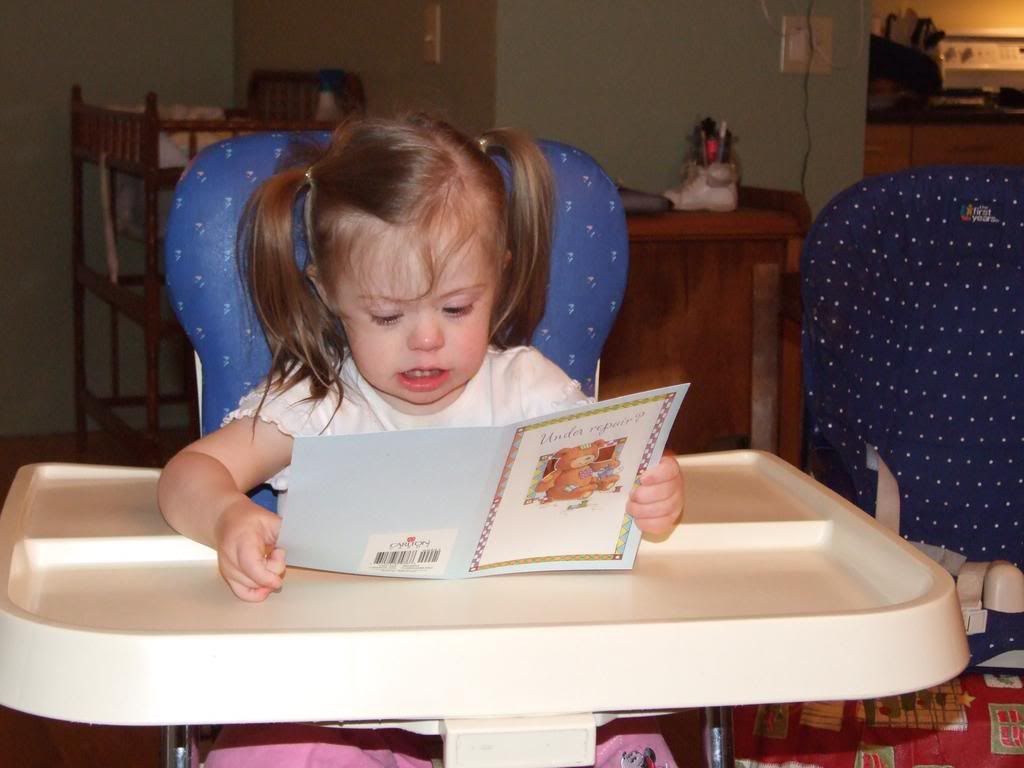 Cecelia fell a couple days ago, and recieved this beautiful bruise on her cheek. Daddy clearly wasn't watching her close enough... Sorry baby girl!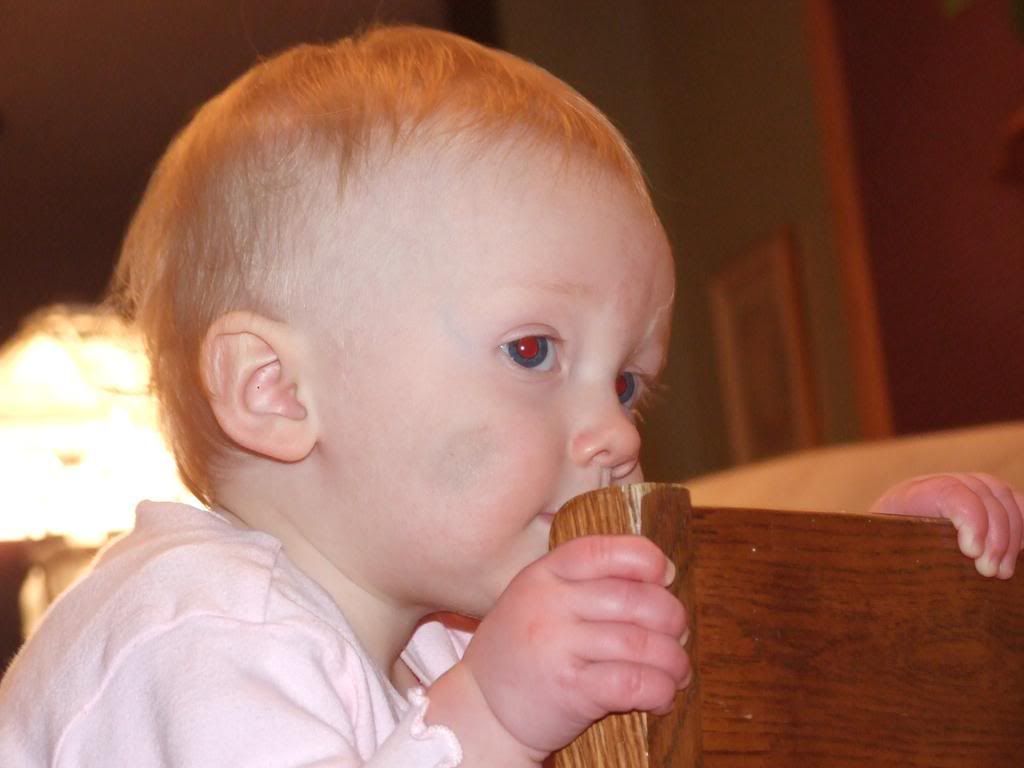 Comments:
Actually, it was on mommy's watch... but I have to say, she has been particularly clumsy the last several days! She slipped and hit her cheek against the side of the doll cradle. Ouch! But she's a tough girl, and we know it probably won't be the last bruise she'll ever have.... growing up is hard, isn't it??
I noticed that she does not always watch where she is walking, or sometimes just kind of drifts in any direction.
Thats what happens to young walkers.
Grandma Jo
Post a Comment
Subscribe to Post Comments [Atom]
<< Home
Subscribe to Posts [Atom]