Friday, December 16, 2005
A letter to Janet's car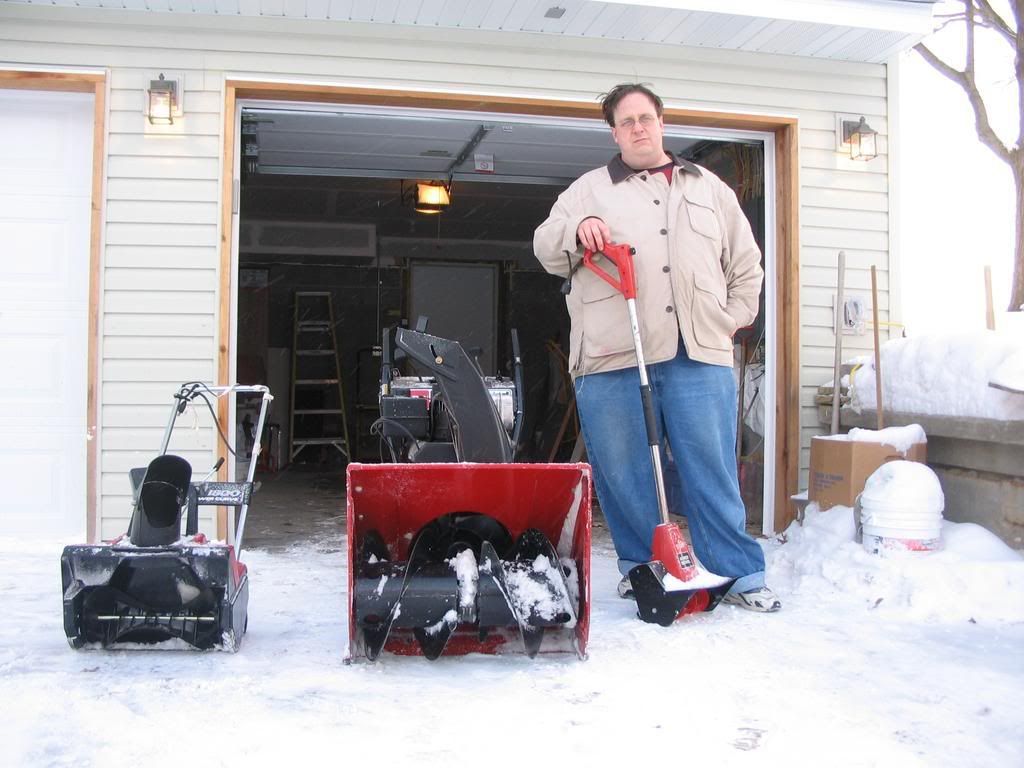 Dear Ms. Jetta,
I'm afraid there's a new gang in town. The Snow Thrower gang. And we're demanding more garage room. Now that all of us are working... and we've been working our butts off to keep your driveway clean... we think we need more space. So there's going to be some changes. We're going to put the empty boxes and garbage cans on your side of the garage, so we have some room to stretch. You can have the space back in the summer.
If you can't handle this... you can talk to Lloyd...
Sincerely...
Sugarkisser, Lloyd, Pips, and Gimilfer... the Snow Thrower Gang
PS - We'll need your garage door opener ASAP.... thanks!
Comments:
Maybe there should be a letter from "The Kid" to the snow blowers stating that they need to find a new home because he is moving in?
Post a Comment
Subscribe to Post Comments [Atom]
<< Home
Subscribe to Posts [Atom]